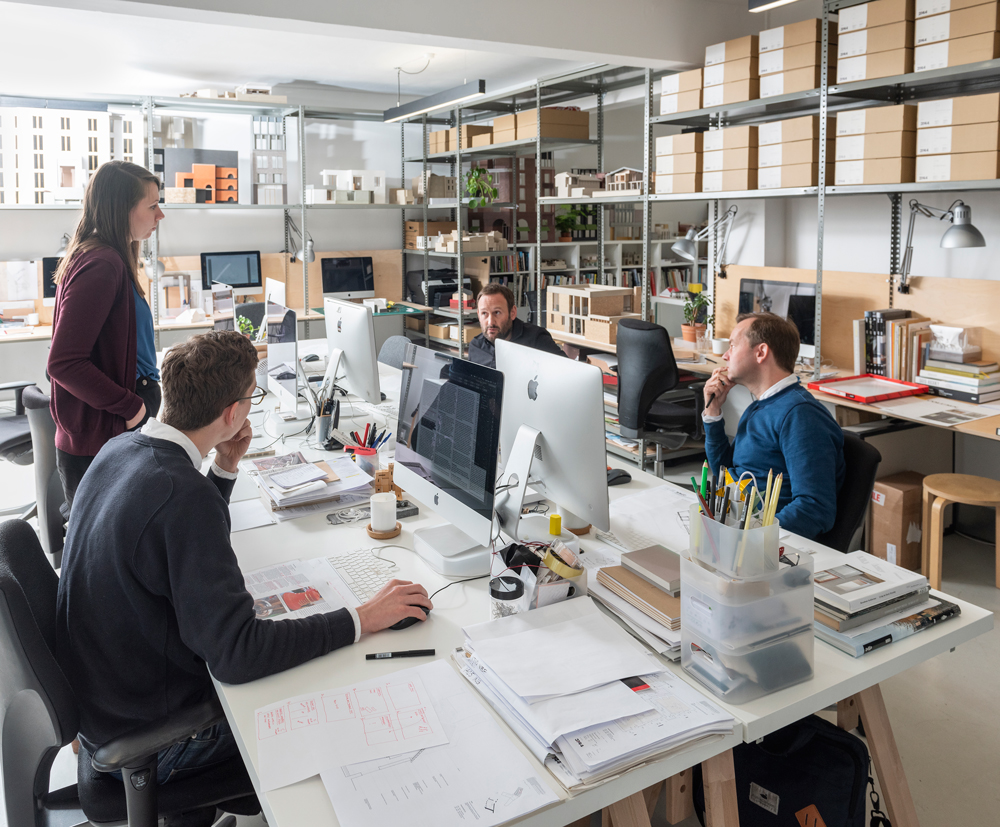 Founded in 2010 by Will Burges and Stephen Davies, 31/44 Architects is currently a team of ten people based in our studio near Brick Lane, east London, we also have a satellite office in Nantes, France, led by Benoit Sanson.
Our projects seek to connect the historic, cultural, spatial and material qualities of a place with the intent to complement and reinforce the particular conditions of their setting.
We make these connections in a number of ways. We look at history, neighbouring buildings – what they are made of and how they are built – the street pattern, urban form, and the cultural and social setting. When we have looked carefully for clues on how we may introduce a new building we overlay the specific requirements of our project. This results in buildings that are finely tuned to their future use and introduced to their setting with care and consideration.
These connections can happen on many levels, from the scale of the city through to a precise construction detail. They can be direct or quite abstract. Ultimately we hope that they enable a new reading of the building in relation to its site and that we enrich what we find.
31/44 have taught an undergraduate studio at Kingston School of Art and Architecture since 2010. The constant articulation of ideas, observations and proposals required in the teaching studio is an essential discipline that continues to help define 31/44.
31/44 have recently been recognised with a number of awards and nominations, including: The Manser Medal, RIBA National and Regional Awards, and a nomination for the European Union Prize for Contemporary Architecture Mies van der Rohe Award.