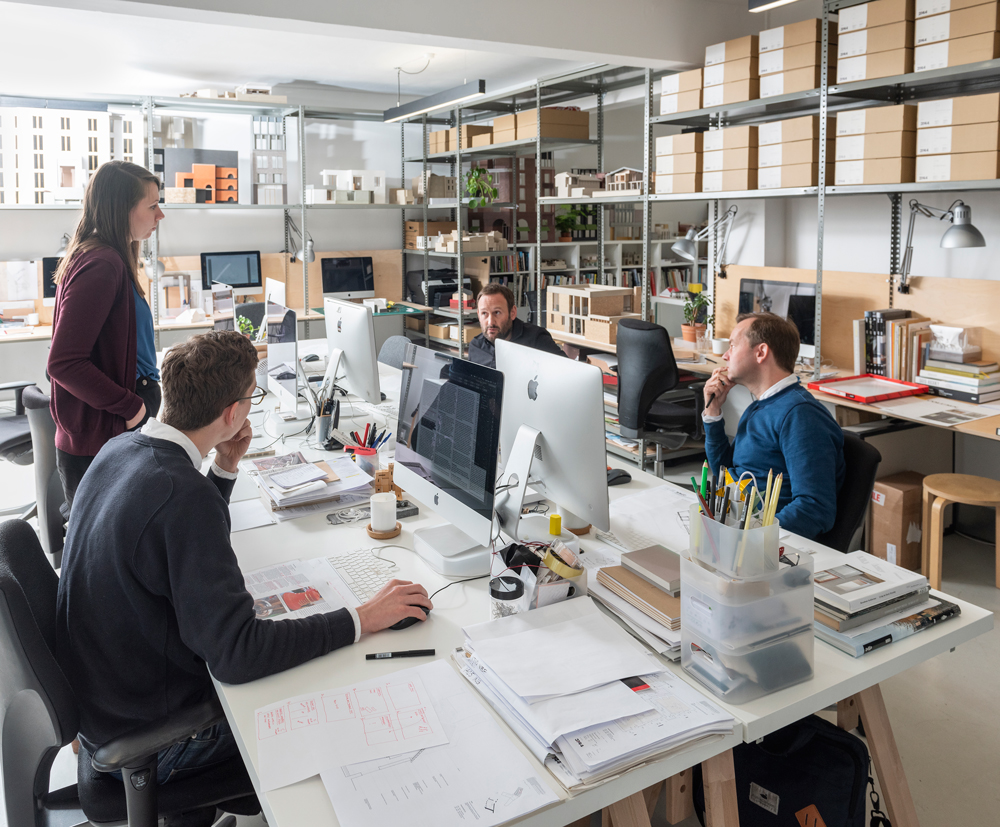 31/44 was founded in 2010 by Will Burges and Stephen Davies. The practice is based in London with an office in Nantes, France led by Benoit Sanson.
We make architecture that sits comfortably in the fabric of the city by connecting to the historic, cultural, spatial and material qualities of a place. New buildings are introduced to their setting with care and consideration, making a positive contribution to the environment.
31/44 teaches a postgraduate studio at Kingston School of Art and Architecture. This constant articulation of ideas, observations, and proposals is an essential discipline that helps define us.
31/44 has been recognised with a number of awards including: The Manser Medal, RIBA National and Regional Awards, and a nomination for the European Union Prize for Contemporary Architecture Mies van der Rohe Award.
31/44's buildings have been widely published nationally and internationally. Their projects have been exhibited in London, Dublin, Paris, Brussels, Berlin, Dusseldorf, Vienna and Oslo.