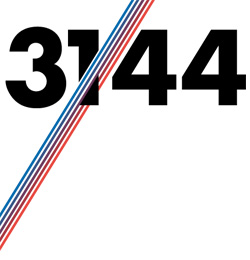 1815 Arnold Road
In 2018 31/44 was approached by a provider of specialist care and support to people with learning disabilities, autism, brain injuries and other complex needs throughout the UK to provide a scheme of eight supported living units in Nottingham.
The site is a corner plot set within an area of inter- and post-war housing designed in the manner of a Garden City, which itself was founded on the Arts and Crafts movement. In-keeping with the residential nature of the area and its architectural design heritage, the scheme is designed to look like a single dwelling – with reference to the original exemplars of Voysey and Baillie-Scott – rather than a multi-occupancy scheme. This ensures that, while the proposal is contemporary, it is also firmly rooted in the architecture of its place.
The building is designed to address both of the roads that bound the site, with a large front gable and arched entrance repeated and riffed upon on the side elevation, providing a clear similarity between the two, while giving each an individual character. The side elevation incorporates a large 'chimney' figure (which actually contains a lift). 
The resulting building is founded in the character of its neighbouring buildings. It will provide future occupants with a discrete but characterful place to live.
The project received planning permission in early 2019.