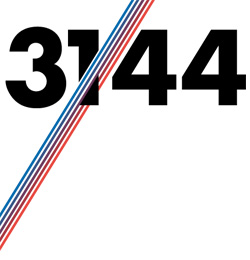 1720 The Barge

31/44 were approached by a previous client to design the interior for a large newly built wide beam barge shell (60x12ft). 
Designed as a prototype for a potential string of barge developments, each element of the design was tested and interrogated in fine detail. The design has been driven by a desire to create a home with all the benefits of living in a movable barge, but none of the inconveniences or compromises. Finishes, door hinges, appliances, positioning of walls, storage and lighting: every decision was made with both the need to be space-saving and practical, but to also create a generous and calm contemporary home. The king-size bedroom is lined in fluted tulip wood and has a luxuriously large shower and full-height wardrobe. The living area is deceptive; while it seems spacious and minimal, the bespoke joinery hides a wide array of integrated storage drawers. Intermediate walls within the boat are placed to allow each space at least one porthole and ensure that the whole barge can be naturally lit. The boat shell is also well-insulated, has underfloor heating, and was designed to be able to be fitted with a wood burner. All fittings and appliances were carefully chosen to be able to run from either the mains, the on-board generator, or the solar panels on the roof – allowing flexibility and ensuring the barge can still operate as a navigable vessel.
Internally, materials were specifically chosen to enhance the sense of space and to resolve the more awkward geometries of the boat shell, while giving the feel of a contemporary apartment. The curved ceiling is sympathetically lined out in white-washed tongue-and-groove Douglas Fir; the extra wide timber flooring planks enhance the sense of generosity and calm; the cabinetry is of a rich waxed black Valchromat; and the kitchen units have something of the air of Carrera marble, despite actually being made of recycled yoghurt pots – an intriguing and economic material. The combination of these materials and the fine attention to detail in the fixtures and finishes, such as jib doors, concealed hinges and the absence of handles on the kitchen cabinets, gives the sense of being within a fine piece of joinery. The project manager – a jewellery maker by training – also made the bespoke light fittings which echo the fluted timber interior in form and provide a soft glow of light in-keeping with the overall internal experience.
Currently moored in St Katharine Docks, the barge is now for sale. Details can be viewed here.
Photography: Aucoot