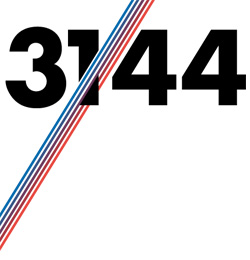 1717 Corner House
Following the pattern of the existing terrace, this conversion and extension of a Victorian corner plot in South London re-asserts typological elements of the adjacent terrace to repair the existing out-of-pattern arrangement, while lessening any potential impact of stepping out beyond the established building line.
Charged with providing two 2-bed apartments and a new family dwelling on the site of an end-of-terrace house with side and rear garden, the proposal remodels the existing house into apartments, then adds a new-build house into the side garden to complete the brick and render terrace. This reinstates a formal front door onto the principal street in the existing house and brings a neat close to the repetition of white-rendered stairs to upper ground entrance floors that line through down the street with an angled white canopy at the new dwelling entrance. The scale of the building aligns almost directly with the terrace to which it adjoins, with the brickwork facade broken up with concrete banding at floor and roof levels. Windows and openings in the new front facade reflect those in the existing terrace in size and placement, but are articulated in a more minimal and contemporary way.
The side elevation is deliberately characterful, as it adjoins a Victorian developer's 'show street' of different house styles. A curved corner allows the house to appear thinner and directly references the old pub across the road, while a playful series of blind and real windows combine to produce a facade that balances the language of both historic and contemporary architecture. Visible from the side road too is a first floor glazed room, which echoes the elevated conservatories seen historically on many houses.
Planting has been carefully incorporated into gardens to the rear and purposefully placed planters at front and back to ensure greenery is visible through and over fences and to help both define and soften the front corner.
The house repairs the end of the existing terrace, establishing a more formal turning point to the building line than previously existed, while creating a characterful new building that not only relates to the local context, but also reveals it to be a house of contemporary design.
Corner House is due to start on site on later this year.