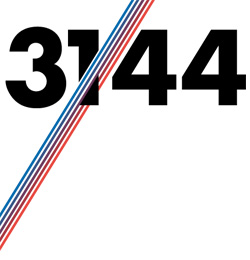 1615 Arts and Crafts House
This new-build house, located in an Arts and Crafts suburb, is at once familiar and strange. It is made of familiar domestic components found within the neighbouring buildings, yet their assembly is distinct and abstract – creating a dwelling that is related but distinct from its surroundings.
While there is quite wide variation in the specific articulation of the neighbouring houses, they are characterised by having welcoming doorways, large gables (often arranged eccentrically), interesting roof forms and chimney stacks. Brick, render and timber are the primary materials, with the latter often applied to evoke the sense of a timber frame sitting on a masonry base, such as on the mock-tudor house adjacent to the site. Our proposal returns to its craft roots: a masonry base rendered with rough-textured harling render, painted to match the brickwork on the neighbouring house, supports a CLT structure above. A fold in the front facade – following the line of the bend in the road at which the site sits – forms a springing point for the asymmetrical form of the roof, while a masonry planter defines the back of pavement and continues the line of the adjacent houses. The chimney, rotated to meet the folded facade, adds to the sense that the house is turning to address each of its neighbours, and smooths transition from one part of the street to another. The entrance is clearly demarcated by a street-facing projection articulated as a bay window with its own roof, similar to many others along the road.
Internally, the ground floor is oriented around a large central chimneystack which, together with the stairs that wrap up and around it, forms a solid and sculptural anchor to the centre of the plan.