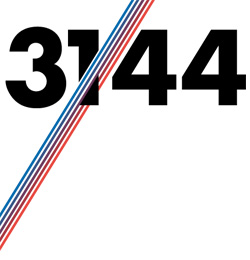 This project for two houses and six apartments is one of two projects developed in close collaboration with Arrant Land for their project Whitstable Approaches. We were commissioned following our work with them on Red House, London.
Seeking to deliver a mix of dwelling sizes from one-bedroom apartments through to family homes our proposal enjoys the versatility of the sub-urban semi-detached villa. The adoption of this form and typology reinforces the established street pattern whilst still delivering a mix of dwelling sizes. Subtle differences between the two paired buildings reveal the different occupations within.
The proposal is deliberately 'quiet' and recedes into the general atmosphere of this conventional street. Adopting the predominant gabled form and characteristics of its neighbours the buildings seek to re-present these conventions. A monochrome approach to materials combined with fine detailing will focus attention on depth, modelling, pattern and texture. In stands in contrast to its neighbours where details are picked out with paintwork resulting in a heavy over-bearing street-scene.
The facade features pigmented cast concrete panels with a pattern we have developed from the image of the oyster fleet of Whitstable Yawls out at sea.
The project was granted planning consent in Spring 2016 and will begin on site during 2017.