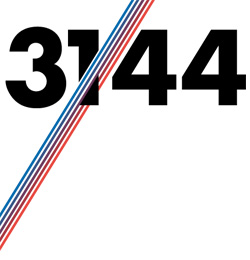 Model View
Site Plan

Side View Render
First Floor Plan
Ground Floor Plan
Section
Interior Model View
Interior Model View

Interior Model View
1511 Niche Houses
These two family homes are sited within a backland site in North London accessed via a long driveway. Divorced from the street and set within a loose built context the pair of houses form their own point of reference. They are a continuation of an approach begun with our project Four Column Houses where four houses cluster around an urban outdoor room. Each dwelling is then built upon a 'found ruin' that defines their threshold to the semi-public space.
The design of the Niche Houses began with an appreciation of Palladio's 3 x 3 domestic plans – with our central hall becoming an external room that is constructed of heavyweight materials to evoke the atmosphere of a found ruin. Around this 'hall' is an outer enfilade of spaces; their form and arrangement eroded through iteration and practical necessity. The walls of the 'hall' are deep and contain niched spaces for circulation, to sit or for storage.
We were interested in Louis Khan's reading of such spaces and his studies of the massive architecture of castles. His drawings of Scottish examples are a point of reference. Khan in turn produced a series of houses with deep-walled masonry rooms with fine timber houses clustered around them.
The central hall is formed of pigmented concrete and terrazzo panels, around this the house is made of smooth render with polished metal windows. The accumulation of form and material lend the houses an ambiguous quality with, we hope, an undefinable age.
The project was granted planning consent in Spring 2016.