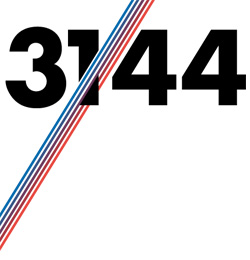 Blackheath, London, Brick houses, Concrete columns
Blackheath, London, Brick houses, Concrete columns
Blackheath, London, Brick houses, Concrete columns
Blackheath, London, Brick houses, Concrete columns
Blackheath, London, Brick houses, Concrete columns
Blackheath, London, Brick houses, Concrete columns
Blackheath, London, Brick houses, Concrete columns
Blackheath, London, Brick houses, Concrete columns
Blackheath, London, Brick houses, Concrete columns

Blackheath, London, Brick houses, Concrete columns


Blackheath, London, Brick houses, Concrete columns
Blackheath, London, Brick houses, Concrete columns
1337 Four Column Houses
This project is for four family sized houses in a rather anonymous corner of London that has seen a considerable amount of post-war development. The site, which had historically been used for housing, has more recently been occupied by a series of lock up garages. This backland site, bounded by the rears of gardens to dwellings on the surrounding streets, only has a minimal amount of street frontage.
In response to the brief, site and context we developed a design that clusters the houses around a central shared courtyard. The proposed buildings are positioned to stitch into their surroundings whilst respecting the privacy of the adjoining neighbours. Within the development, informal thresholds have been established between the communal courtyard and the entrances to each of the houses – accessed via open external courtyards. Rooms within the new dwellings have windows at both ground and first floor levels that look into these small 'outdoor rooms' providing natural daylight into the plan whilst framing and restricting views.
Without a well defined context to reference, the proposals strive to develop their own character and thus create a sense of place and identity. Around each entrance area a language of circular columns and expressed beams has been established. These elements create a trabeated core around which more simple brick elements are built – evoking the atmosphere of a ruin that has been developed and extended.
The project was granted planning consent in February 2016. Construction is due to begin during Spring 2018.