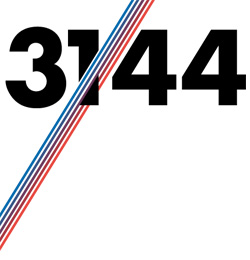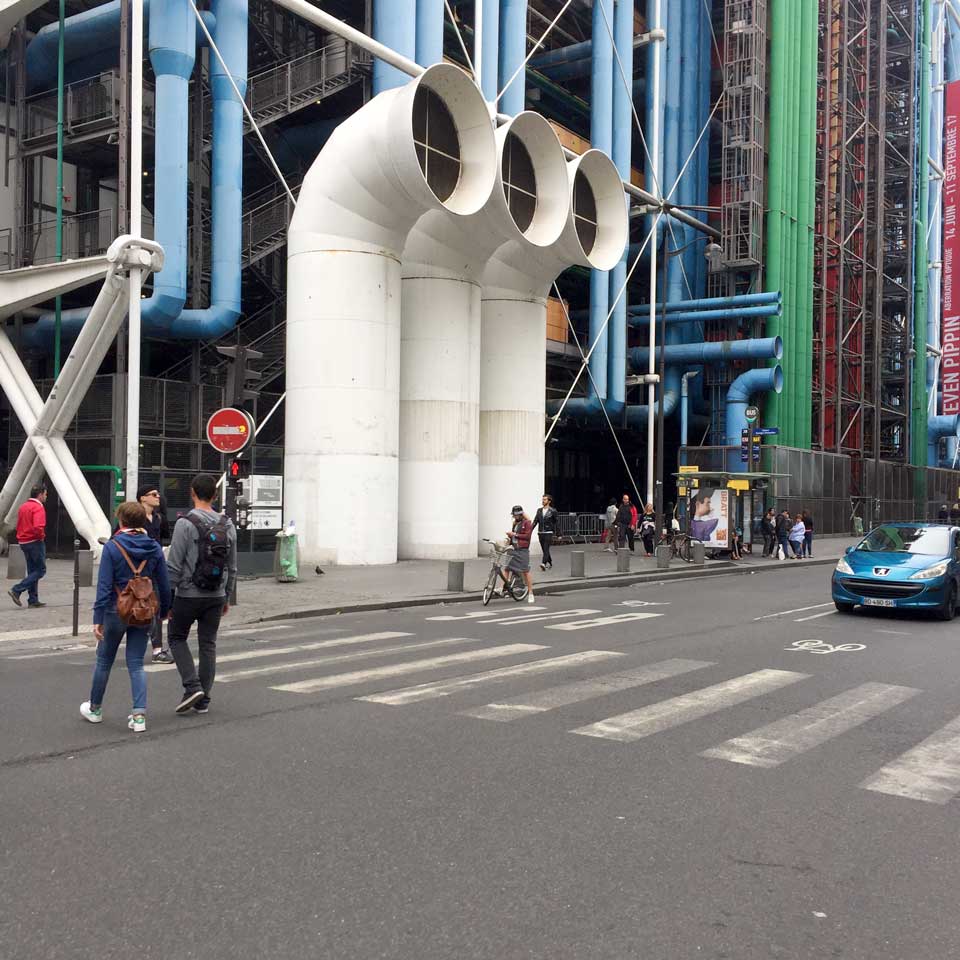 40 Years Old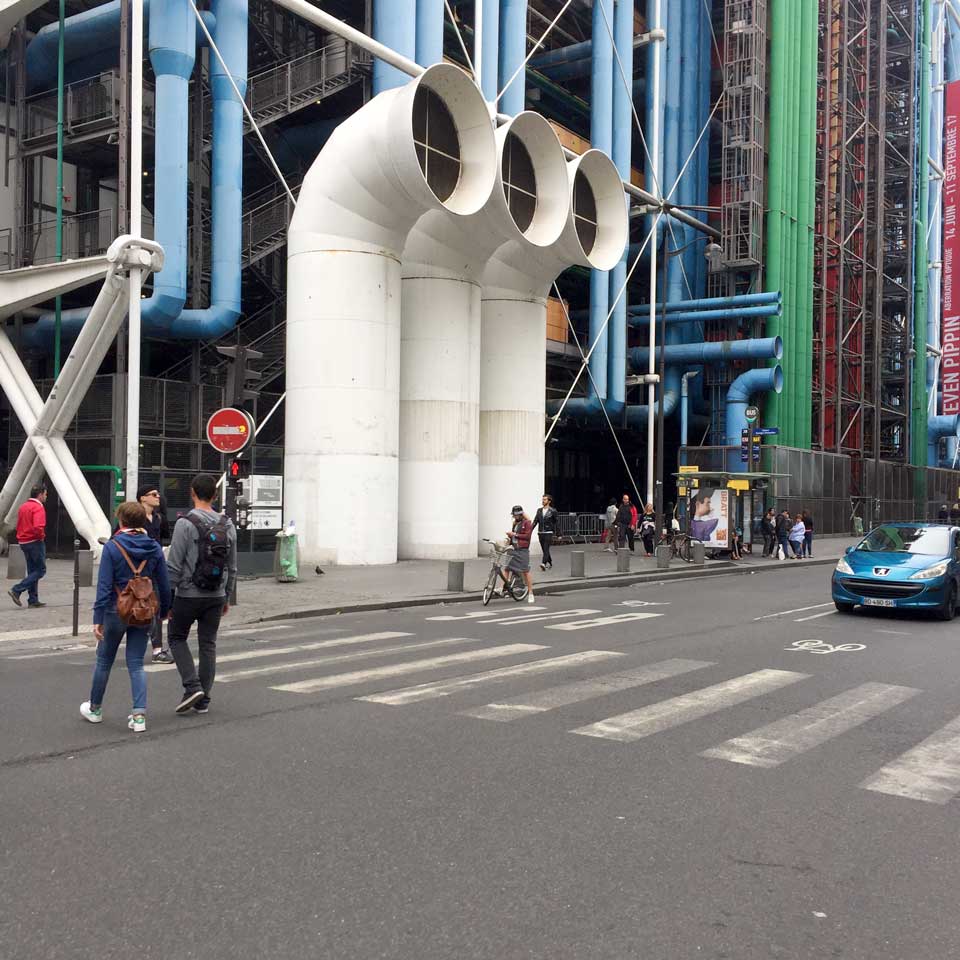 Still got it, hey Georges? (31/44 were briefly in 33.)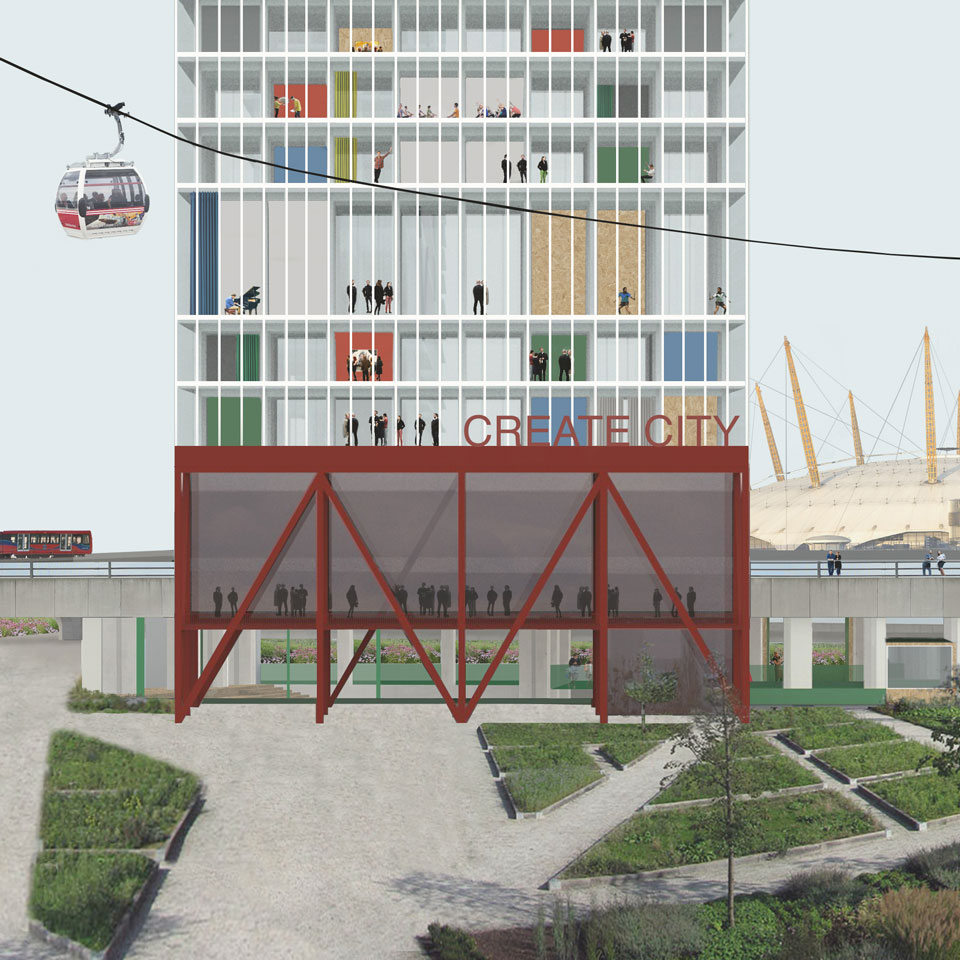 Losers 03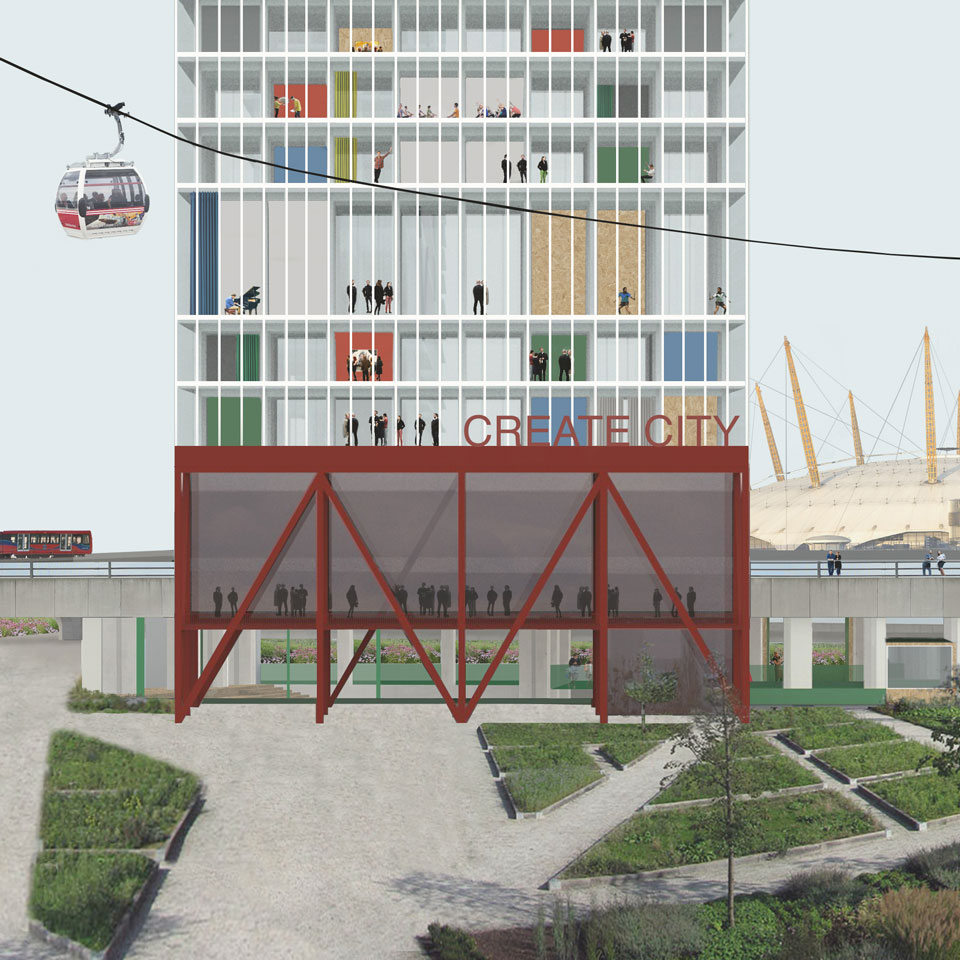 The Studios would expand creating a new fragment of city at the scale of infrastructure, stretching towards the river and a new city park…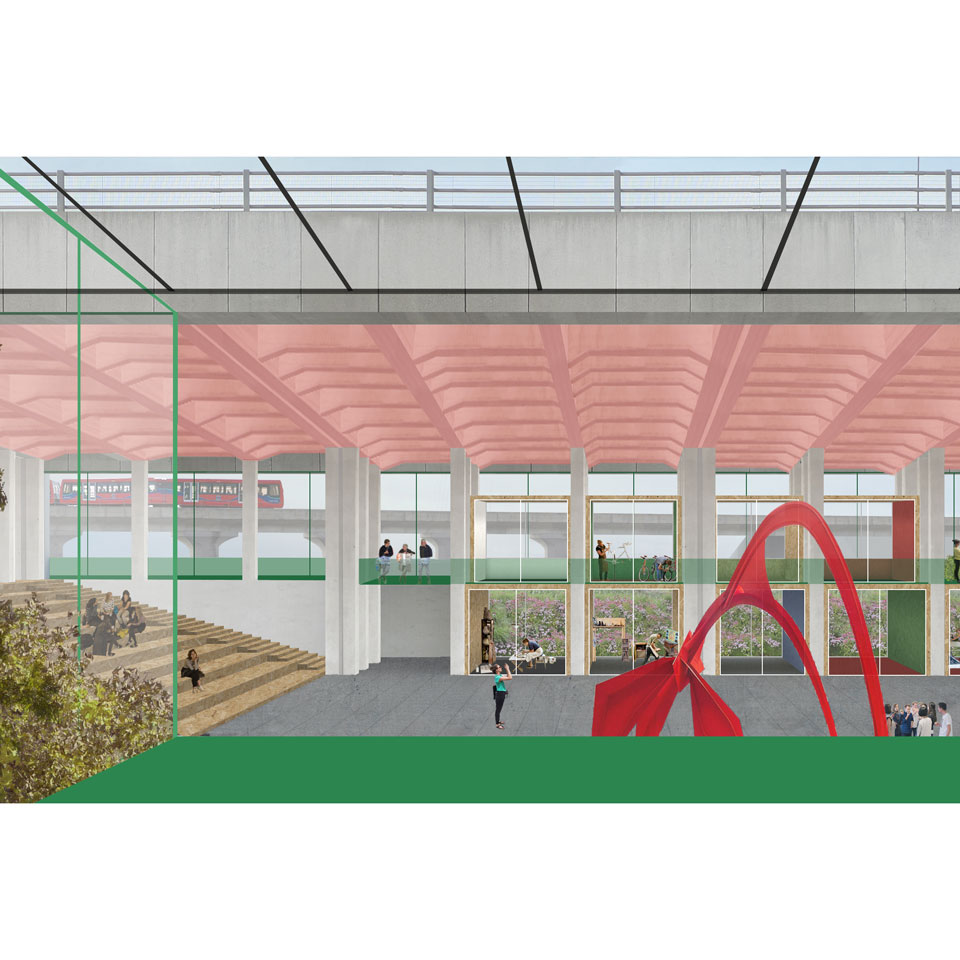 Losers 02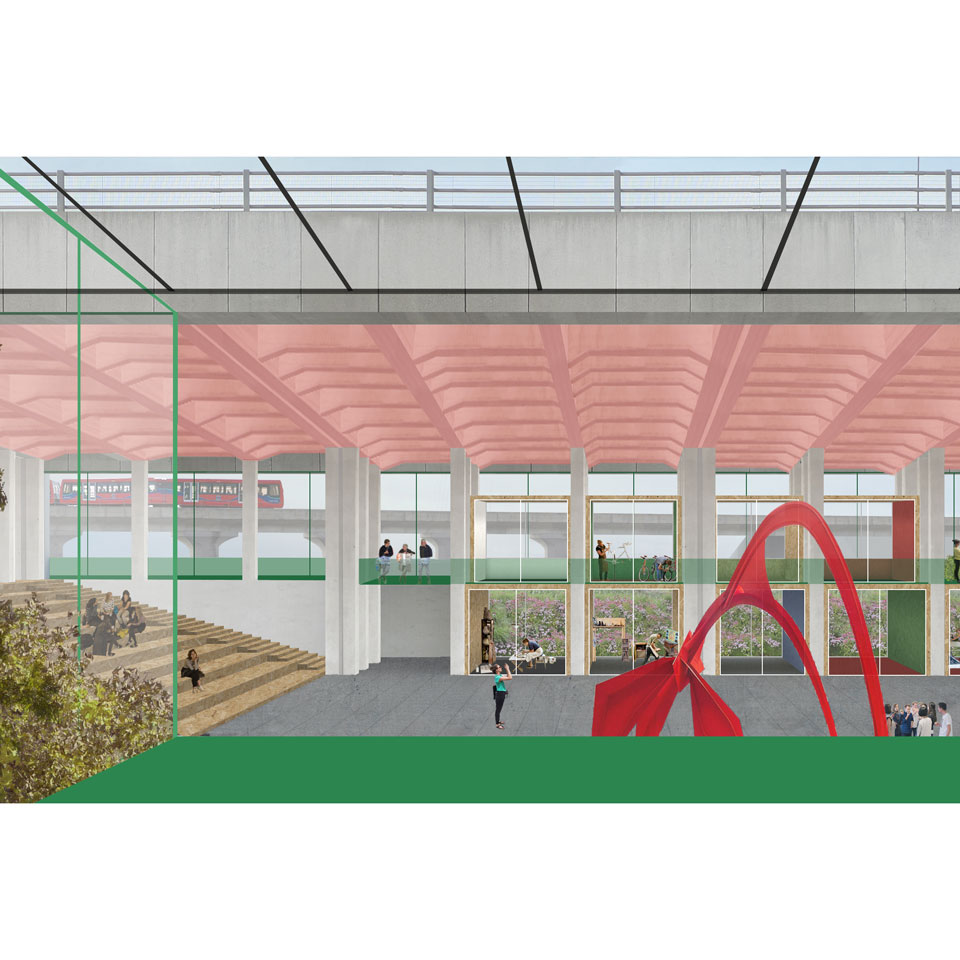 The market would support the creative studios centred around a Kunsthal.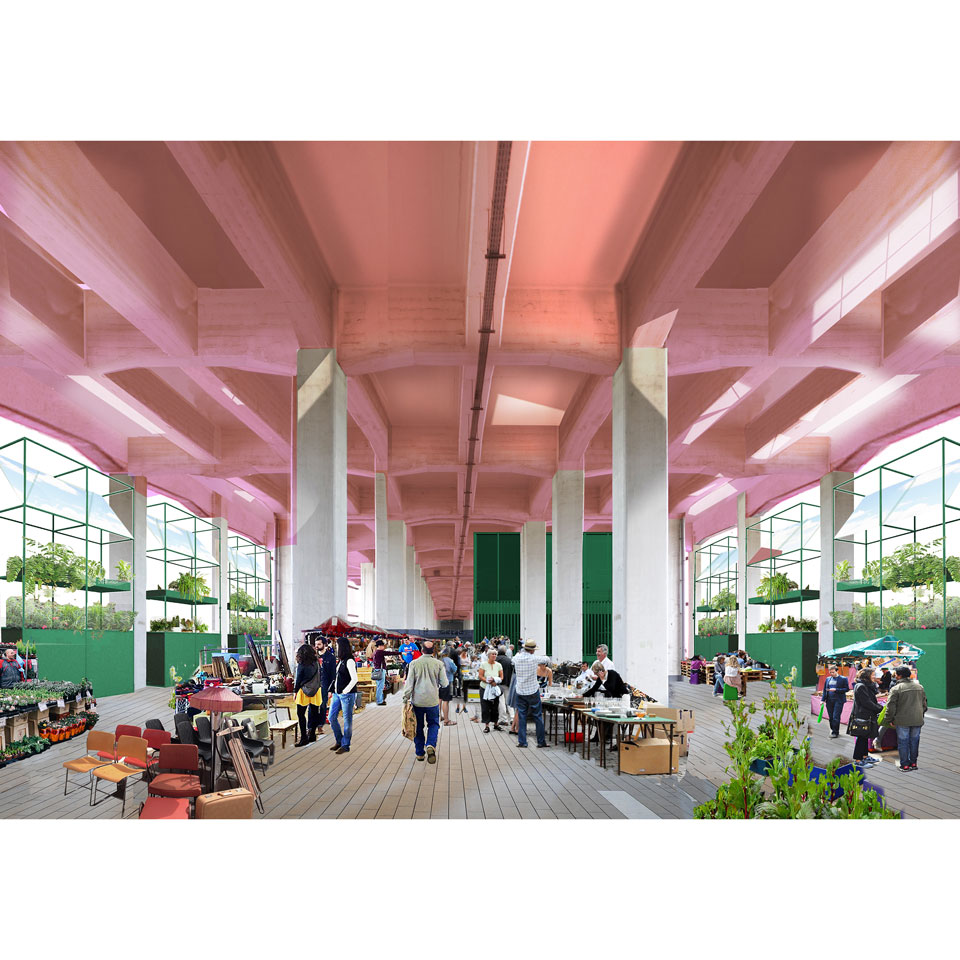 Losers 01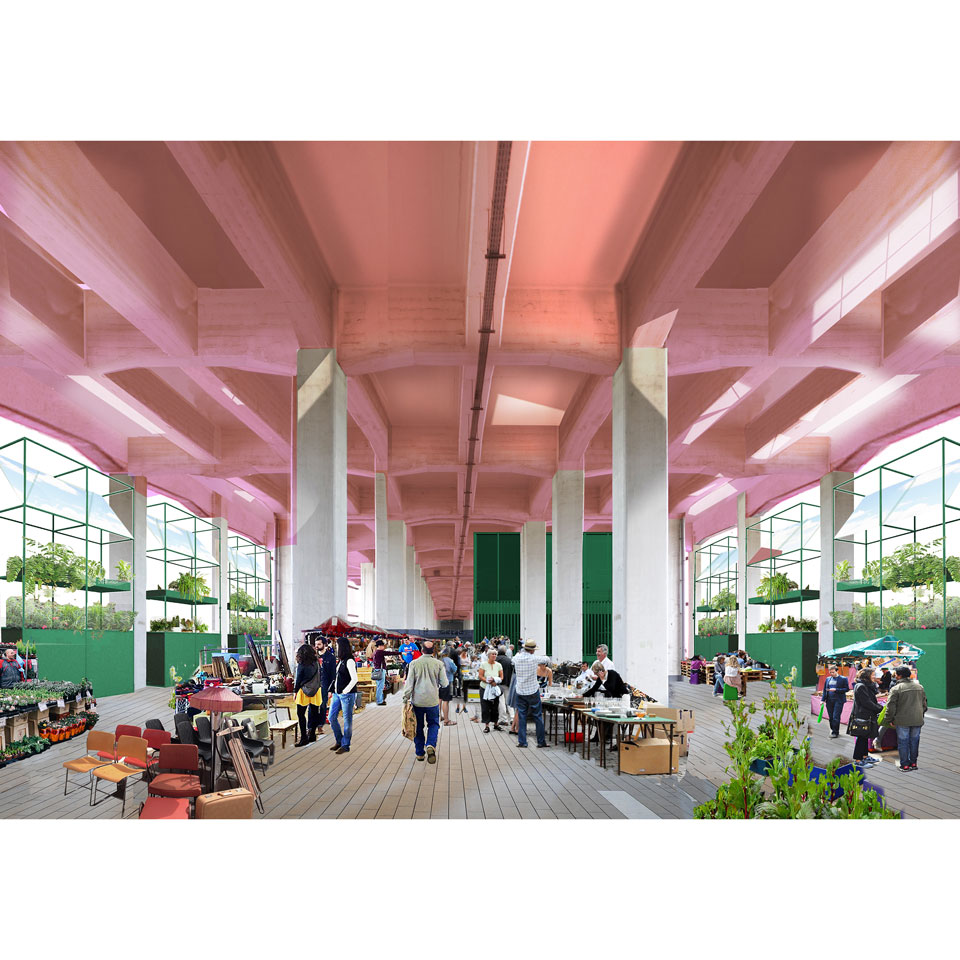 We didn't get anywhere with our entry for the LFA Silvertown Flyover competition but we enjoyed having a go. We proposed a new fragment of city that would begin with a new creative market for East London.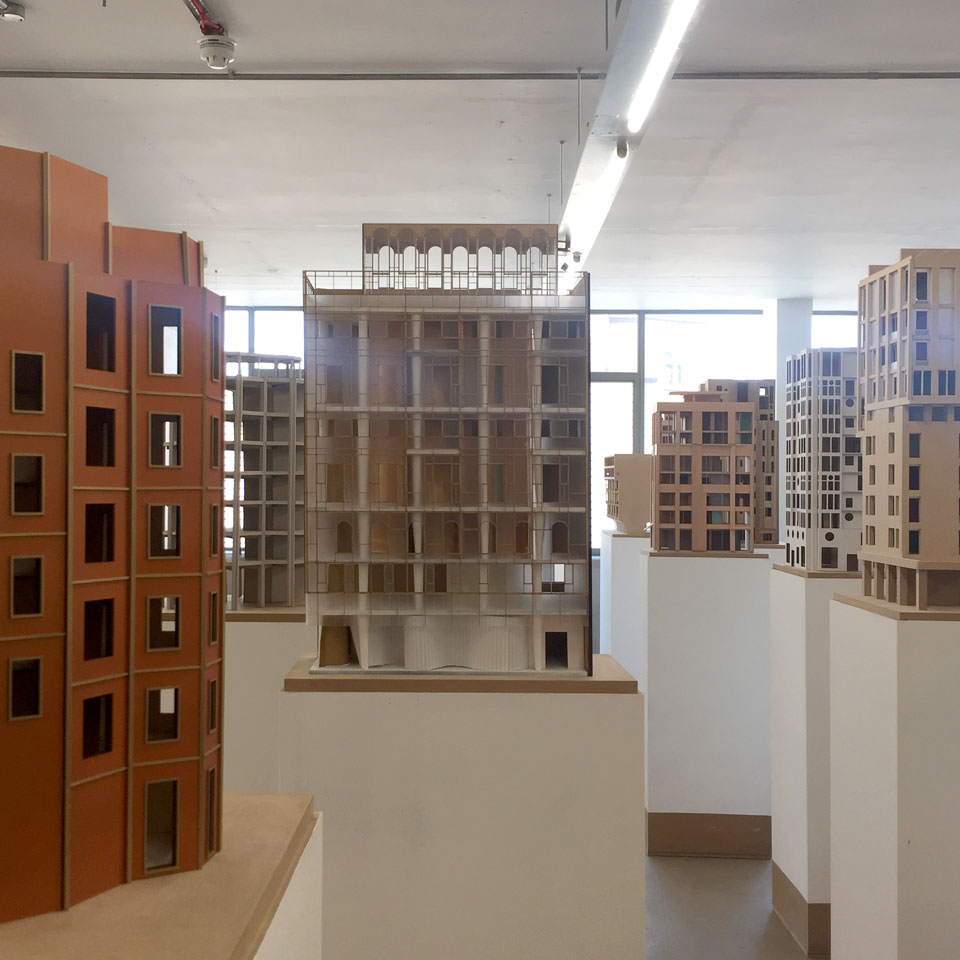 CASS Summer Show 02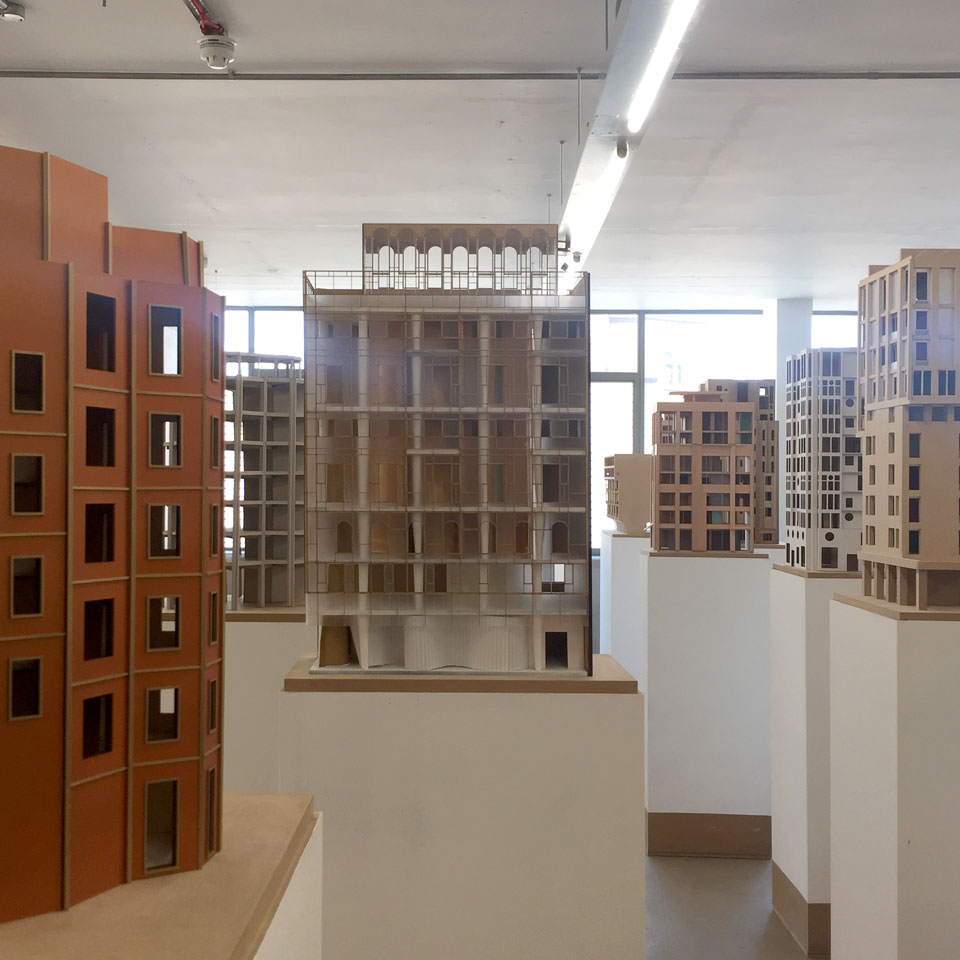 A couple of our highlights: Park and Pavilion – model housing for London founded on a relationship with public space and quality. Lead by Peter St John.
CASS Summer Show 01
A couple of our highlights: The Deep Block – housing and living by Mae architects. (With this view it would be hard not to design a deep block).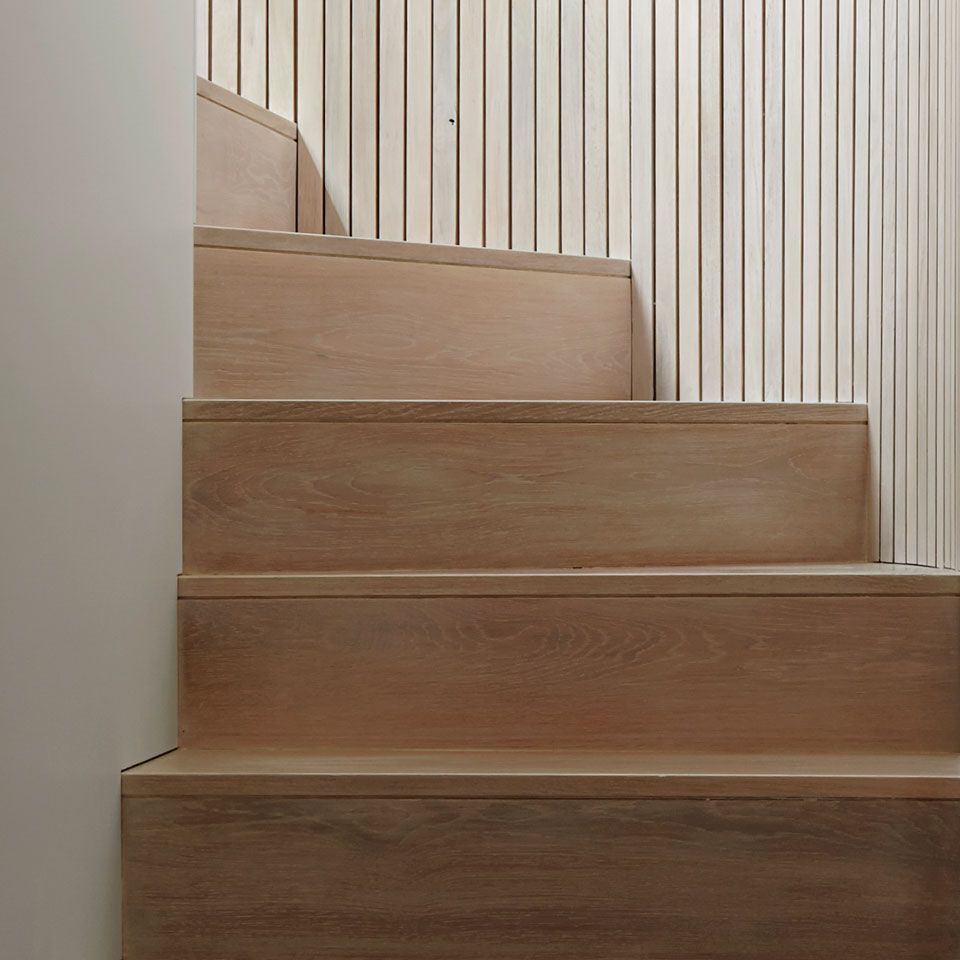 No.49: 1 of 49 no.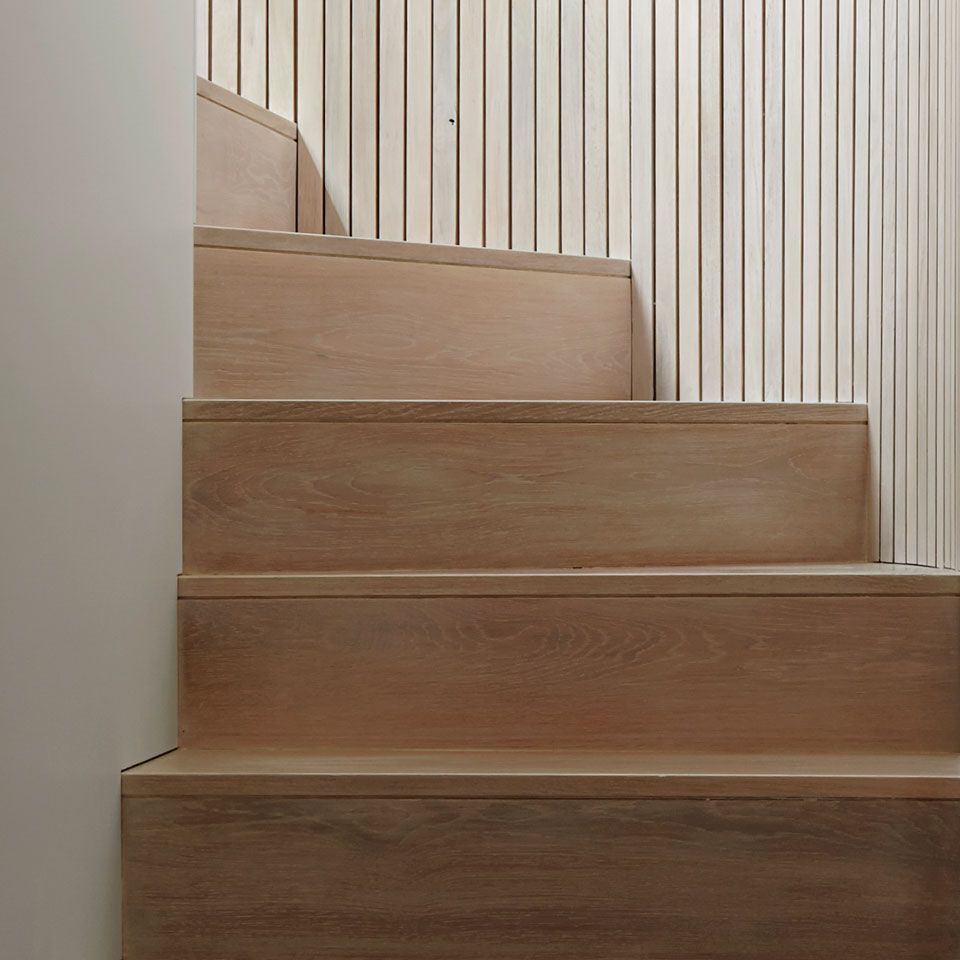 We are honoured to announce that No.49 is one of 49 projects to receive a @RIBA National Award, climbing up one more rung of the RIBA Awards ladder. Read the citation here.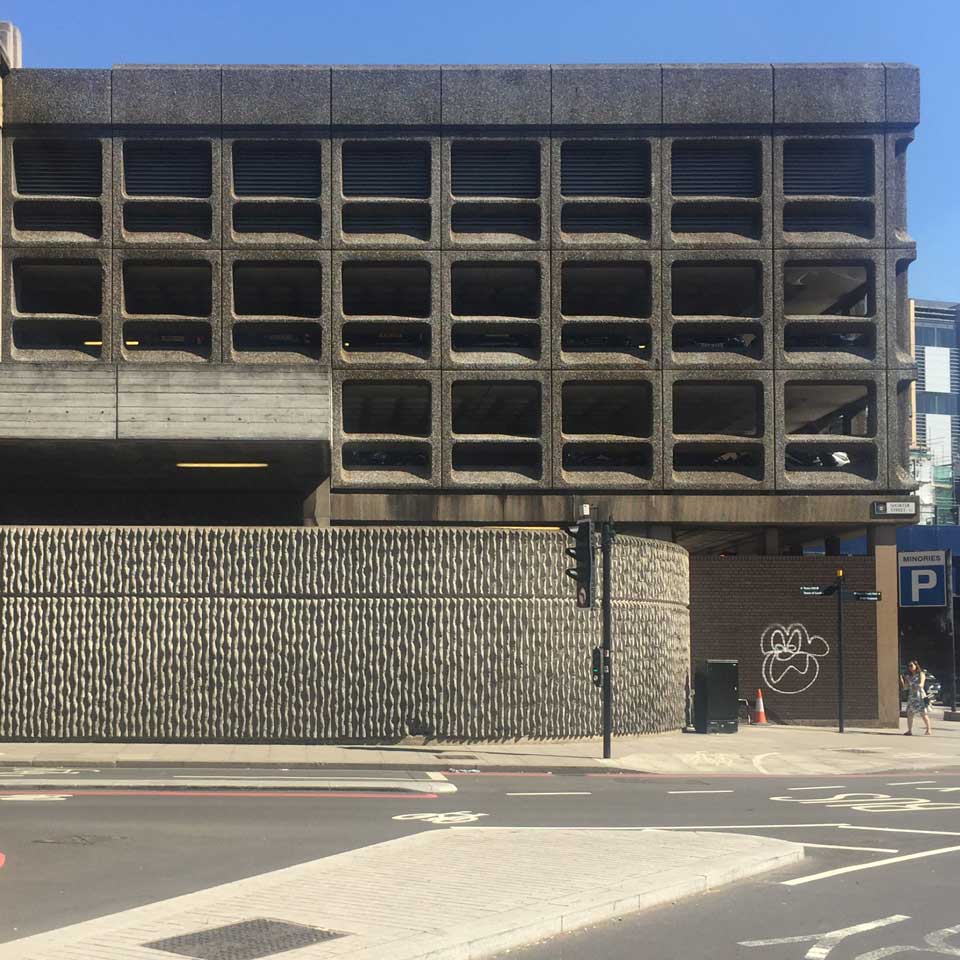 Brutiful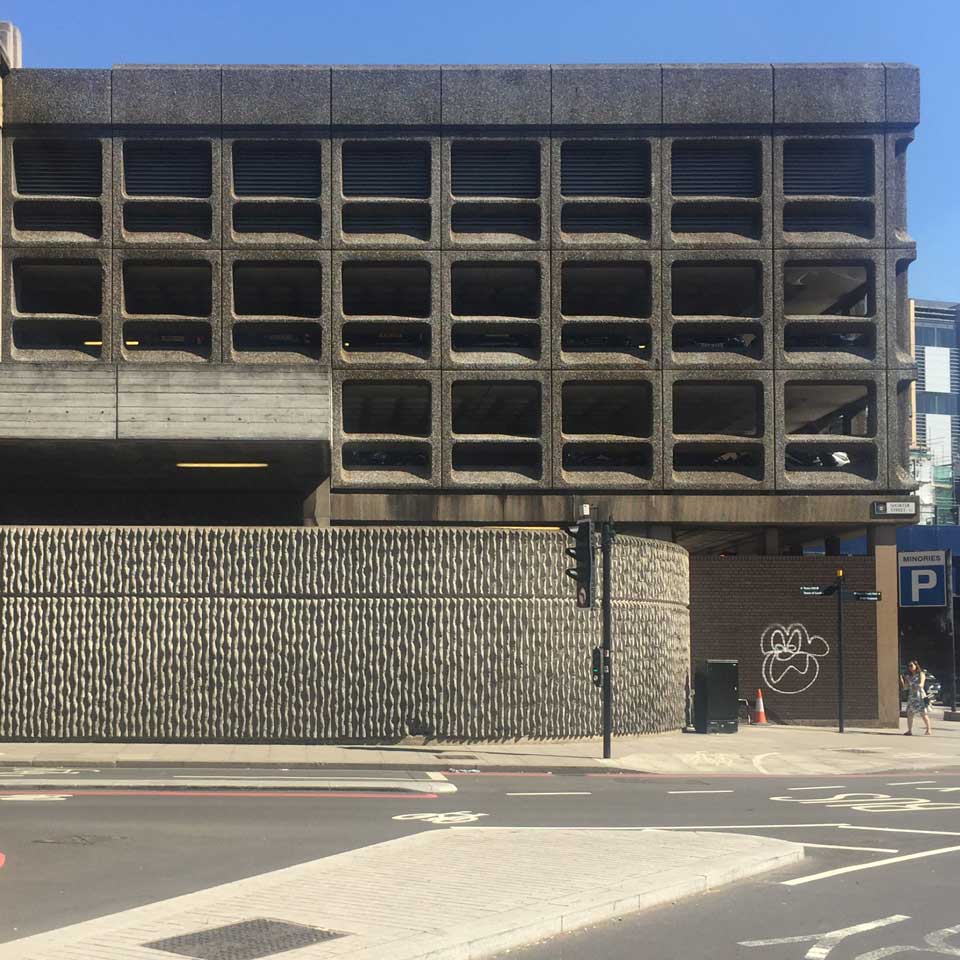 Concrete five ways (at least), Minories Car Park, City of London Architects Dept, 1969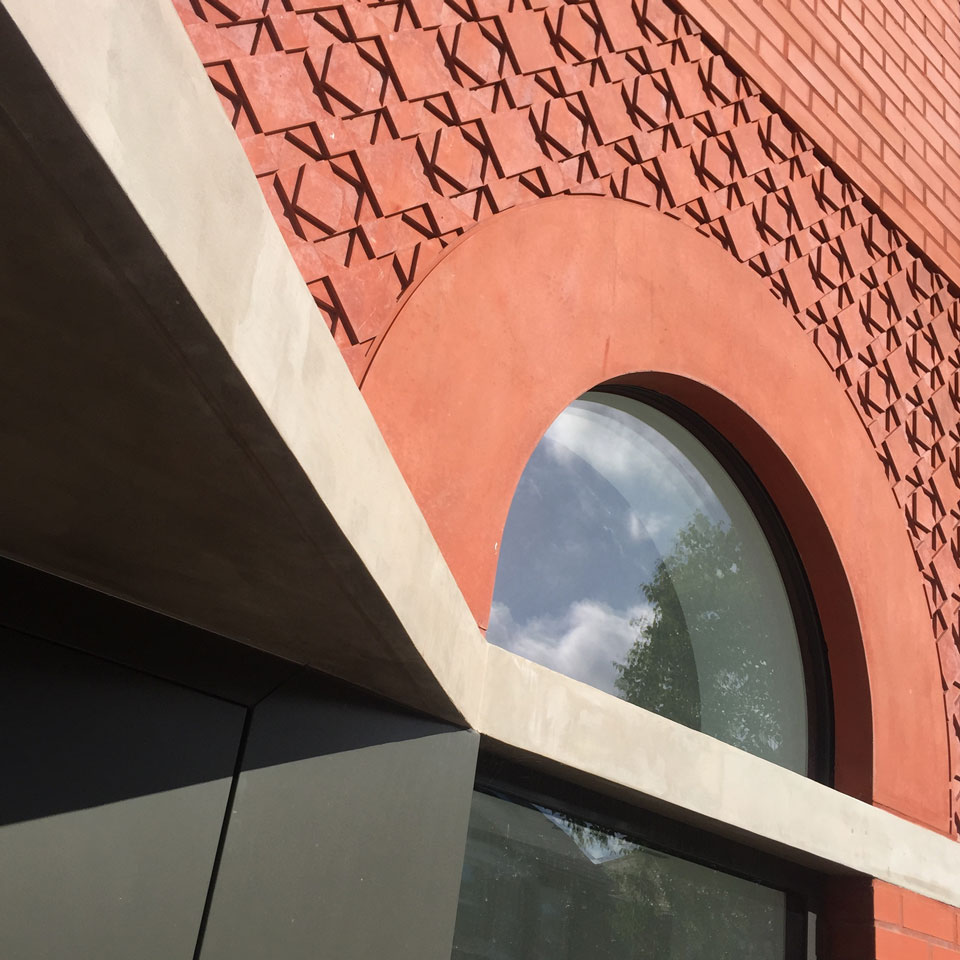 A Moving Day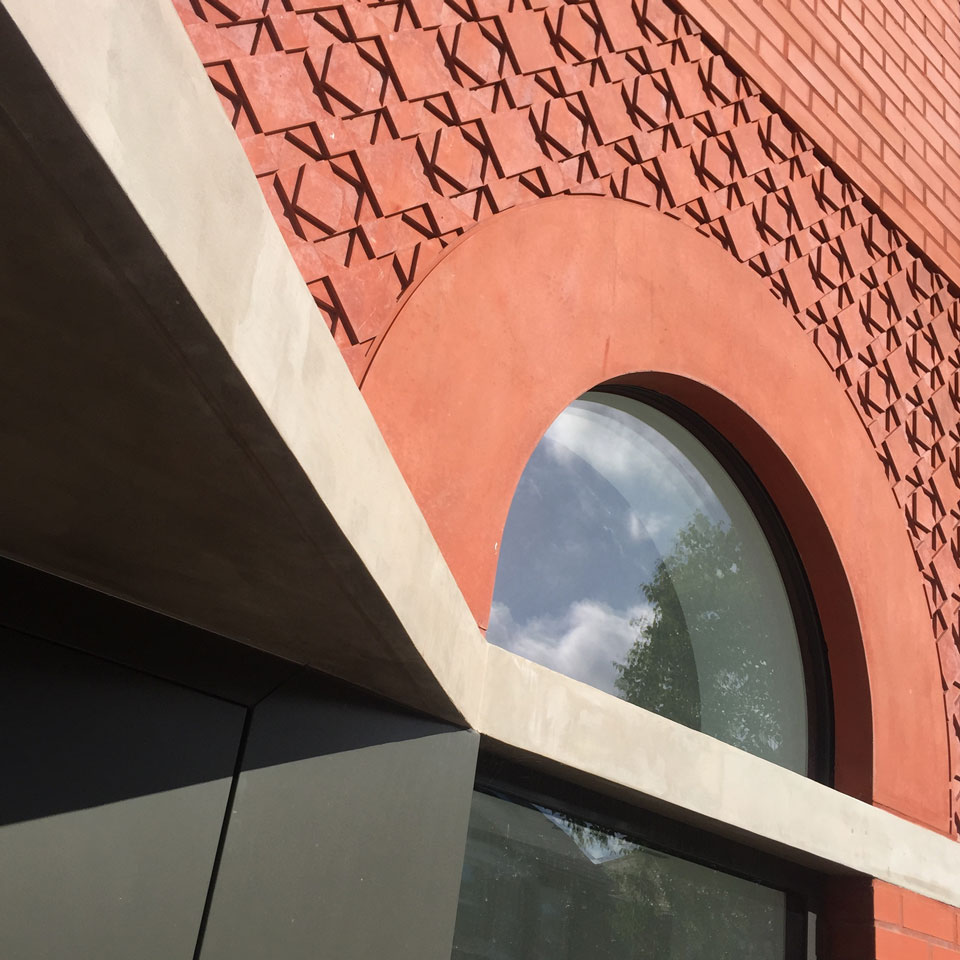 Purchasers of Red House arrive soon. We've been on-site trying to get everything as sharp as possible.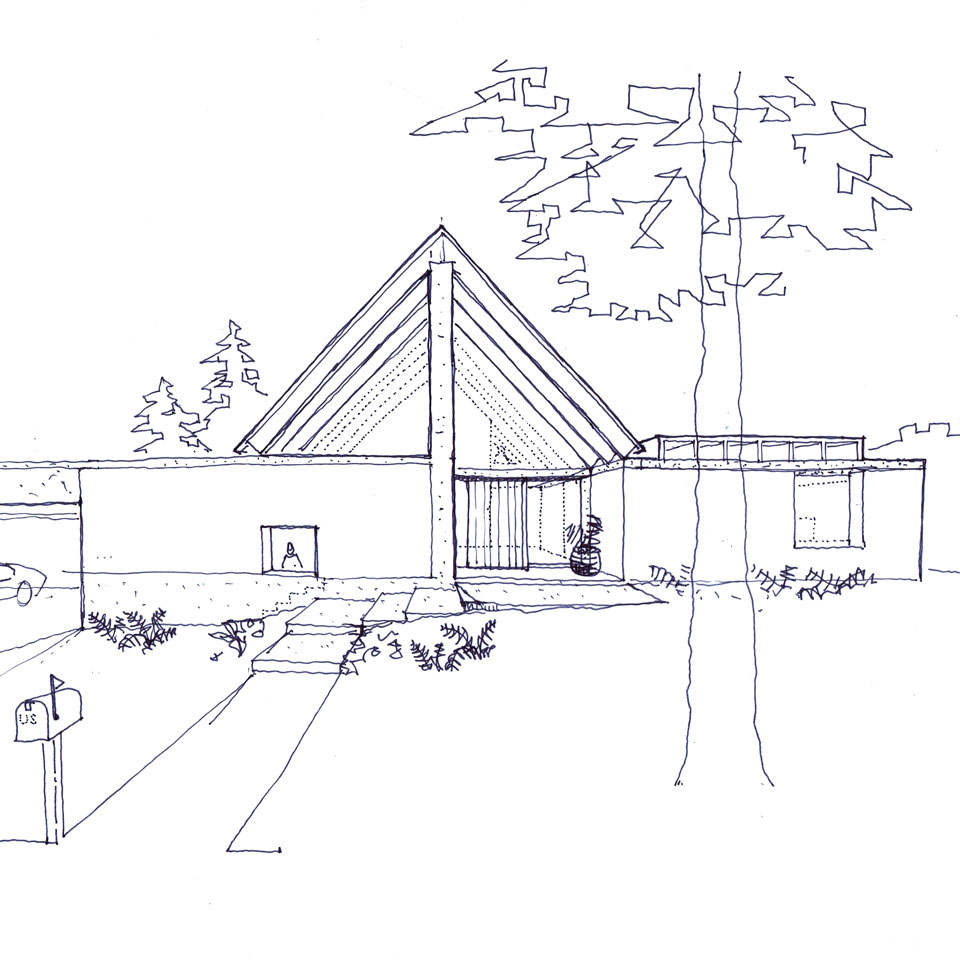 Client: We'd like a big gable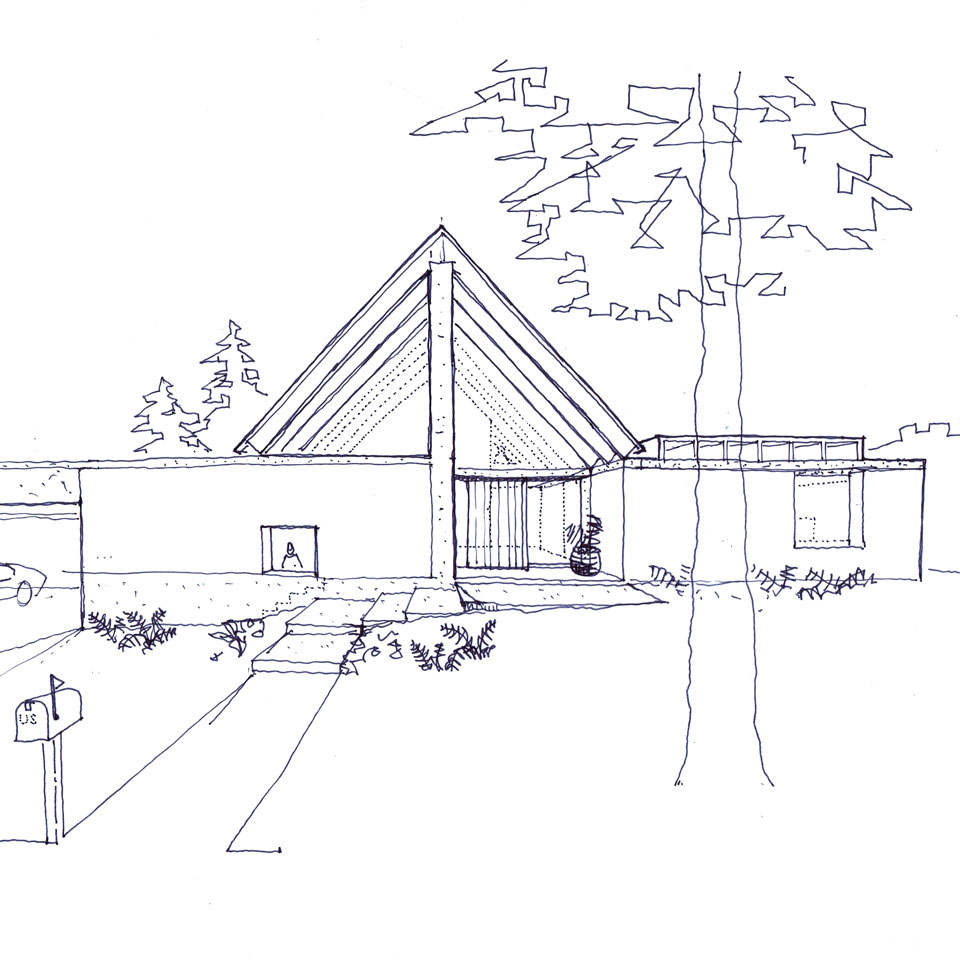 So would we. Development sketch for a house in Oregon, USA. #3144 #sketch #modernhouse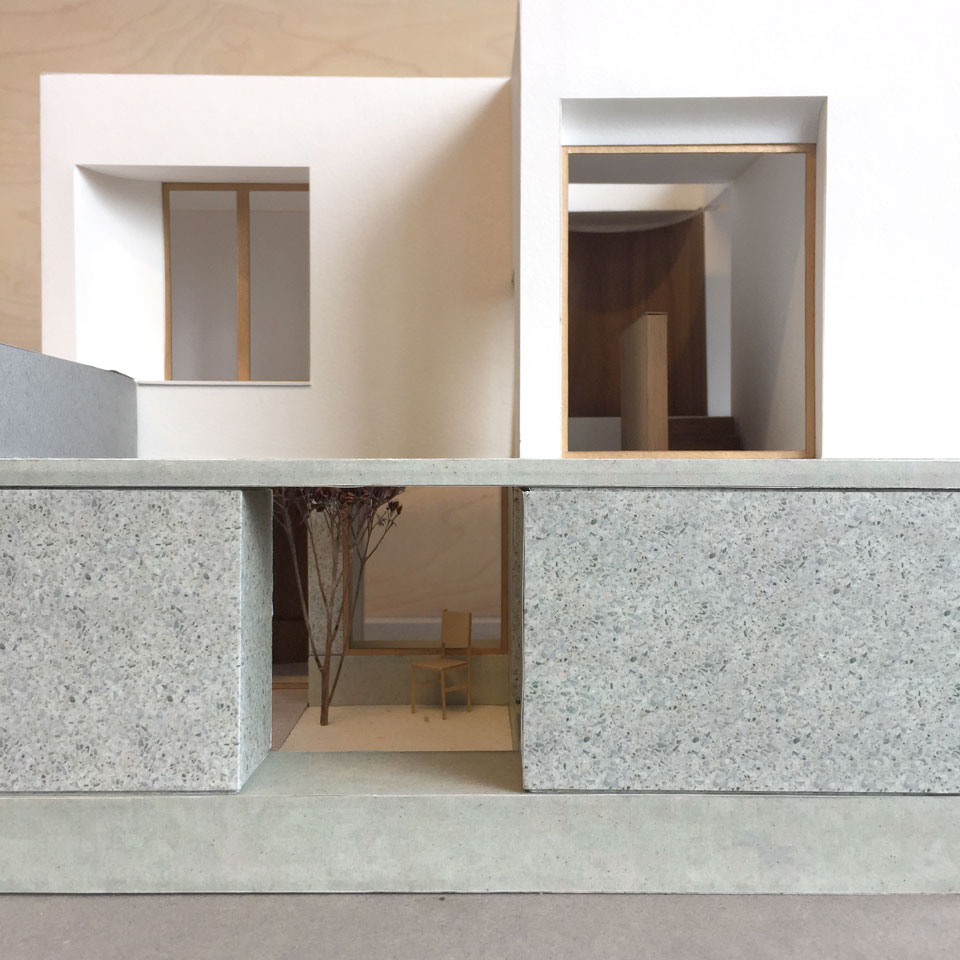 Left on the shelf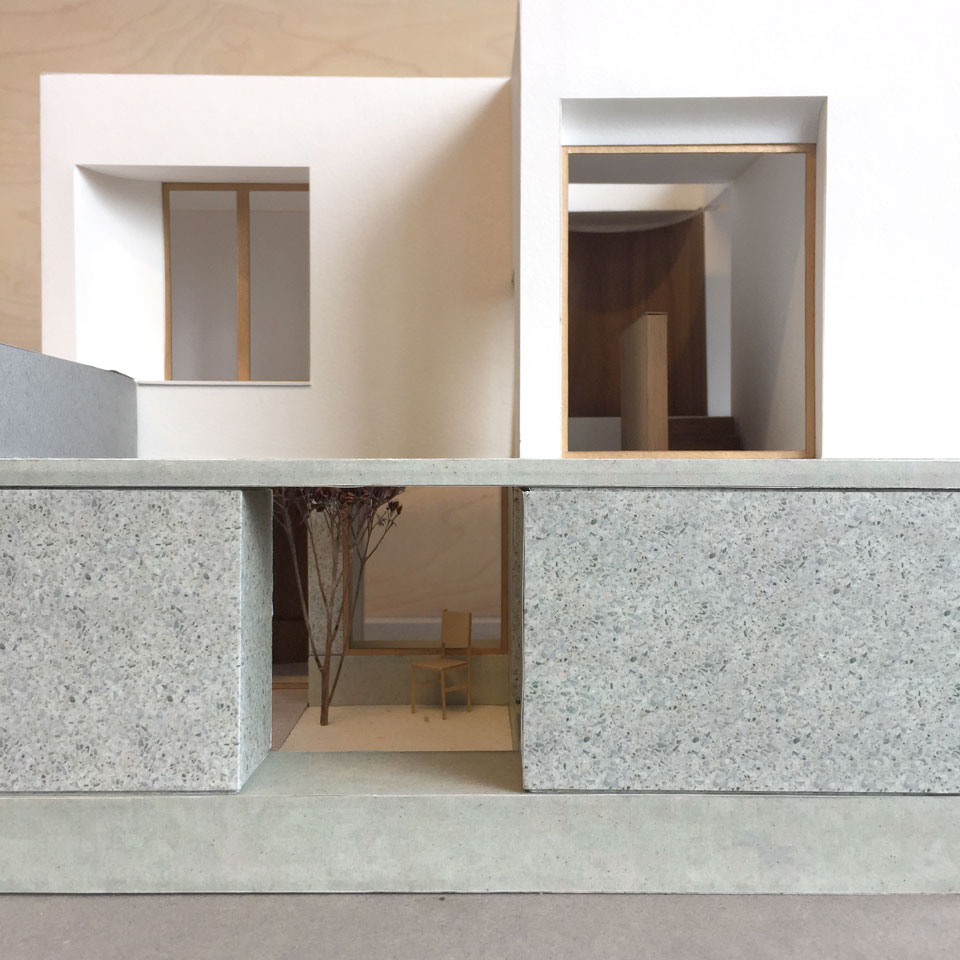 This one's not happening, but the design process informed a number of other projects. #itsbehindme #shelved #3144 #practiceasresearch #model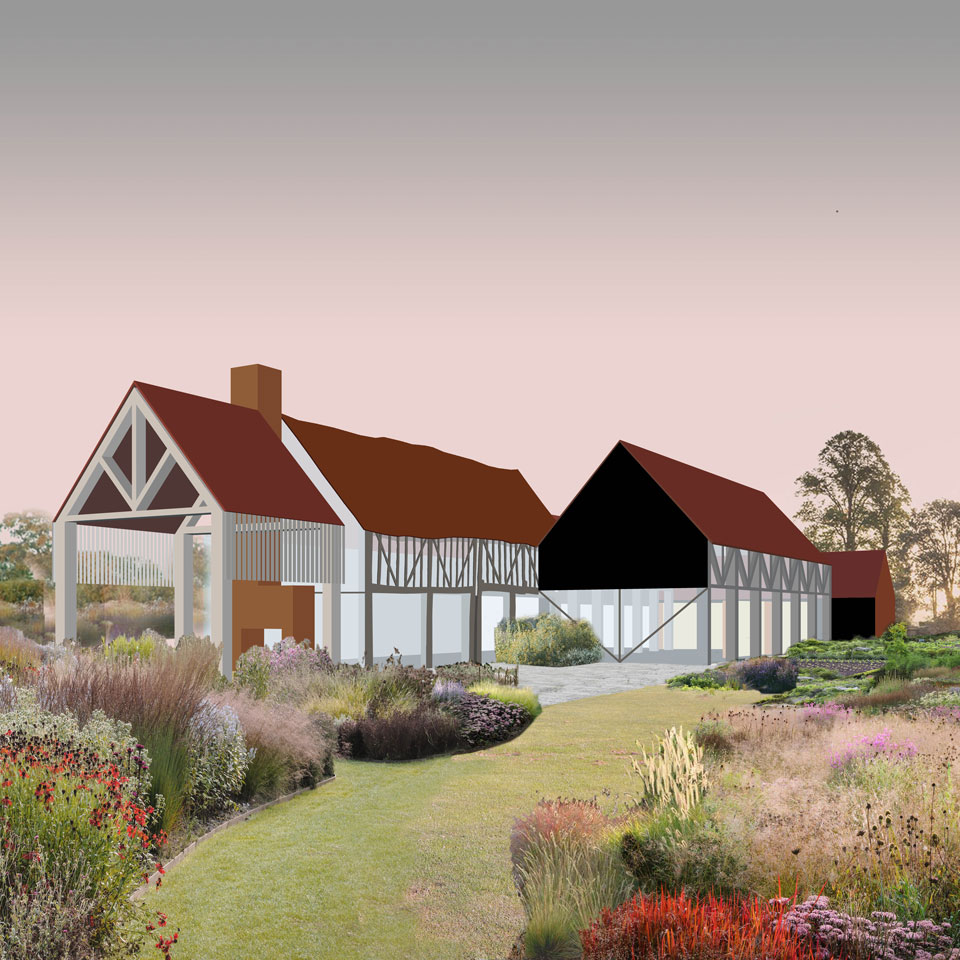 Settling an agricultural landscape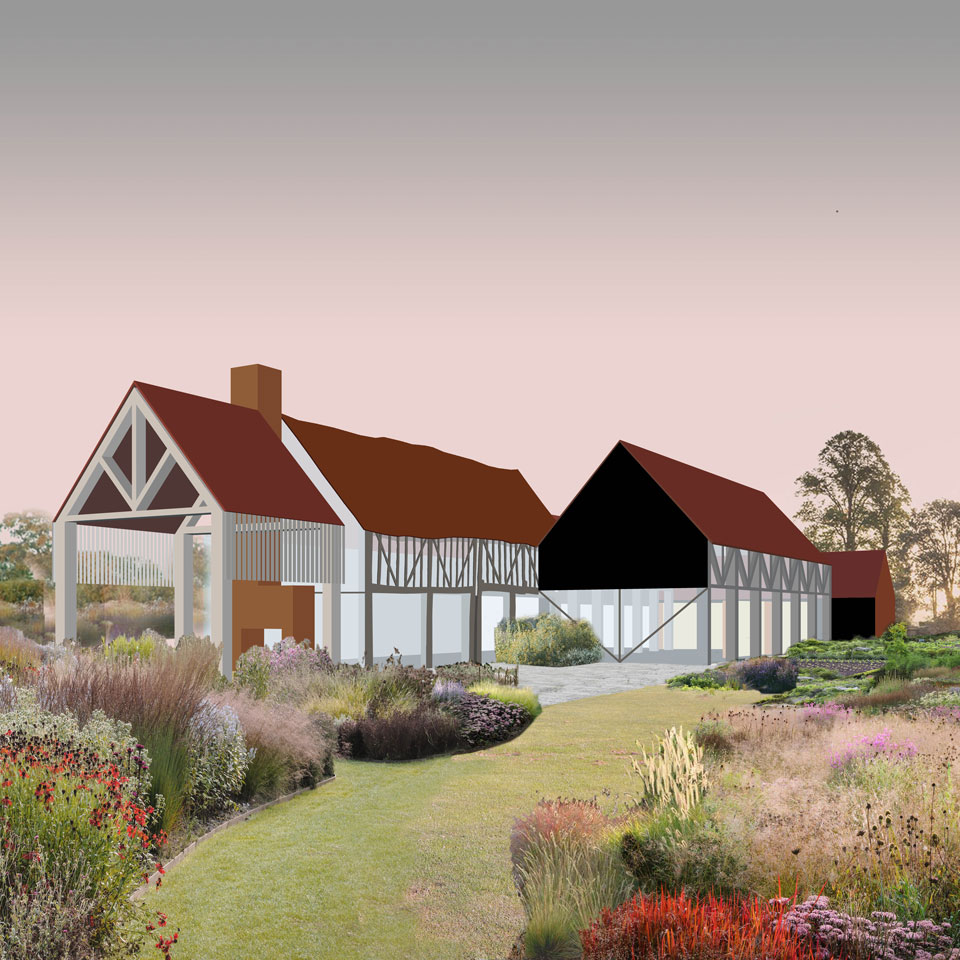 The transformation of the external space is given equal weight to the buildings.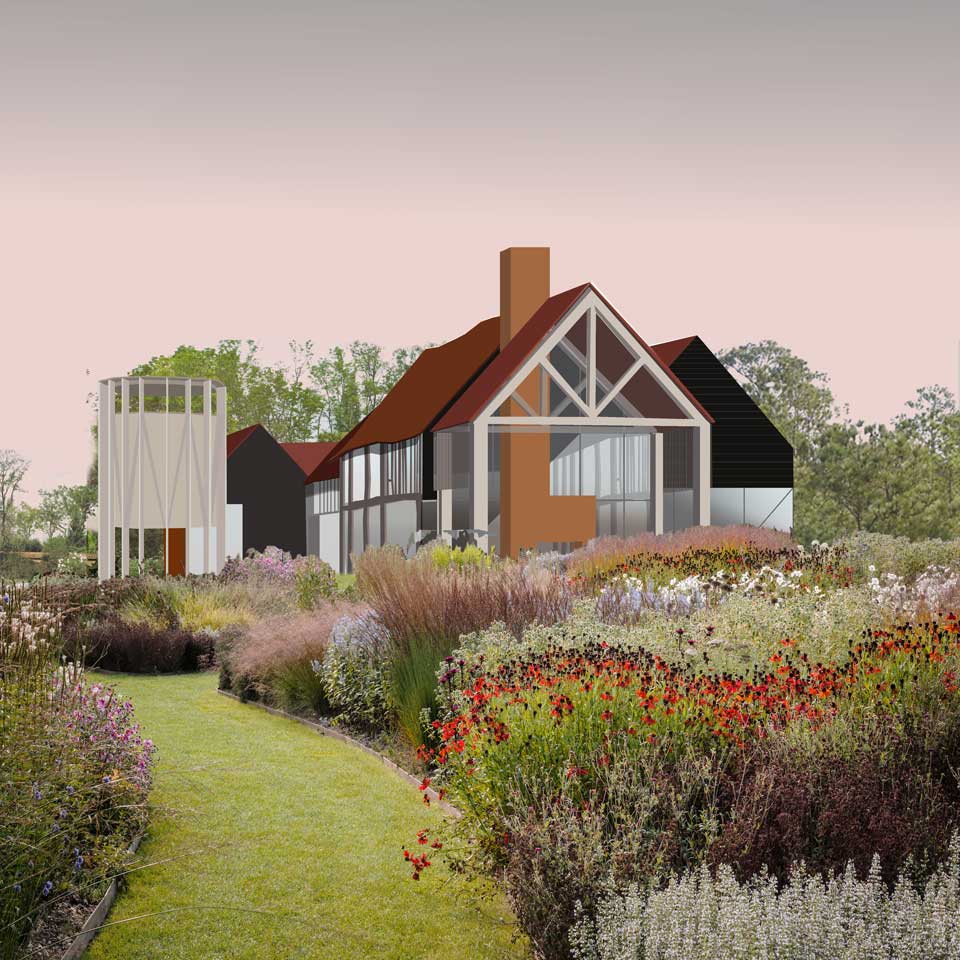 Invited Competition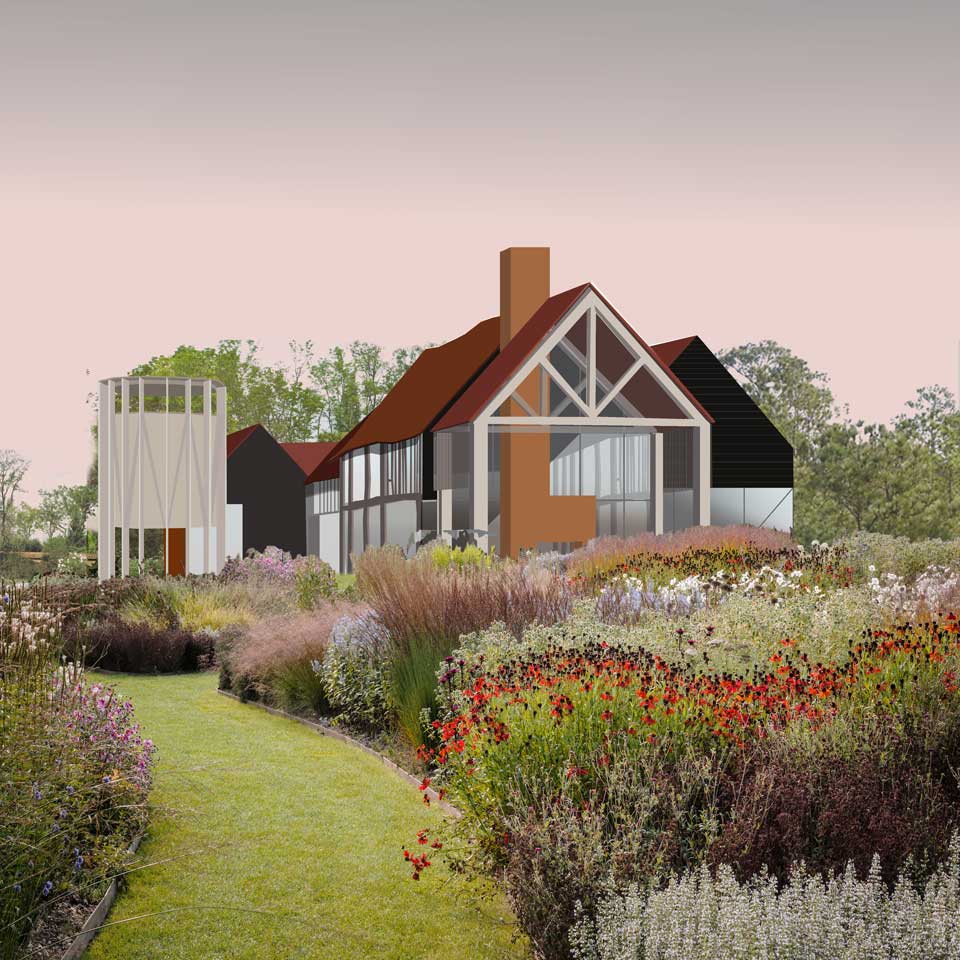 Proposal to convert a series of remarkable barns into a family dwelling. We're collaging buildings (as well as images) to explore the potential atmosphere.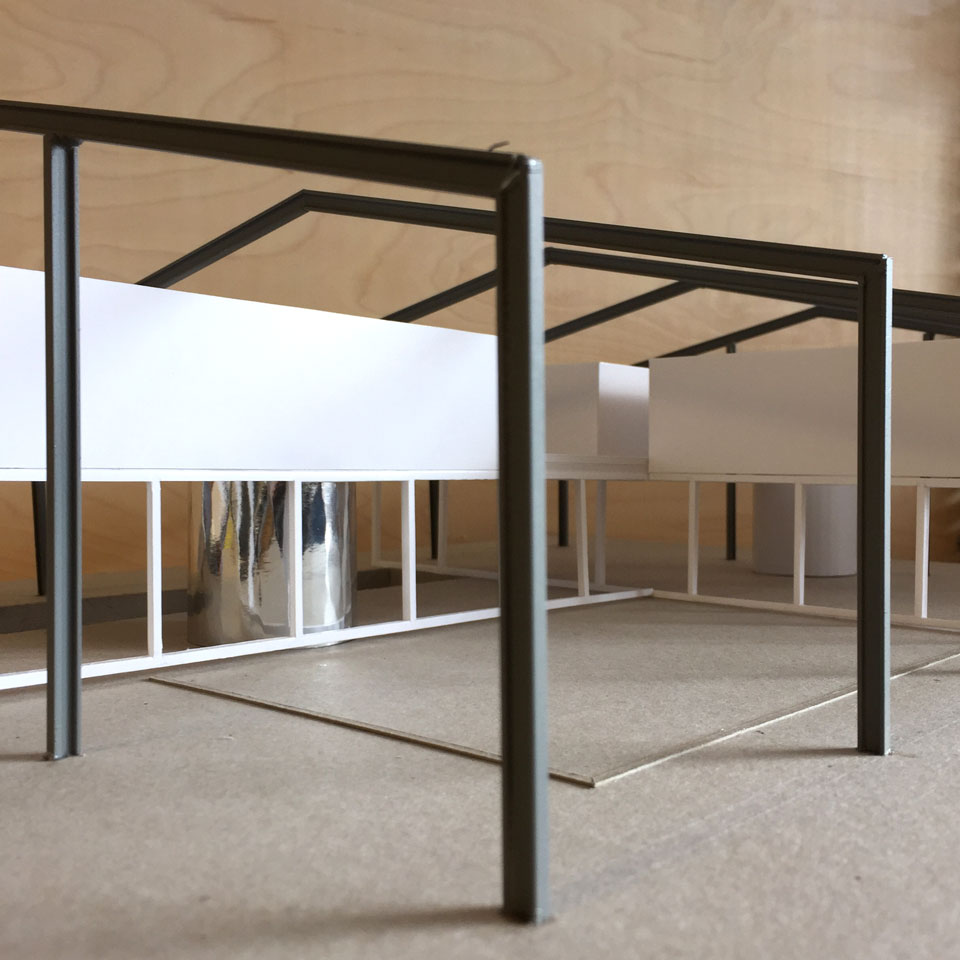 Down on the farm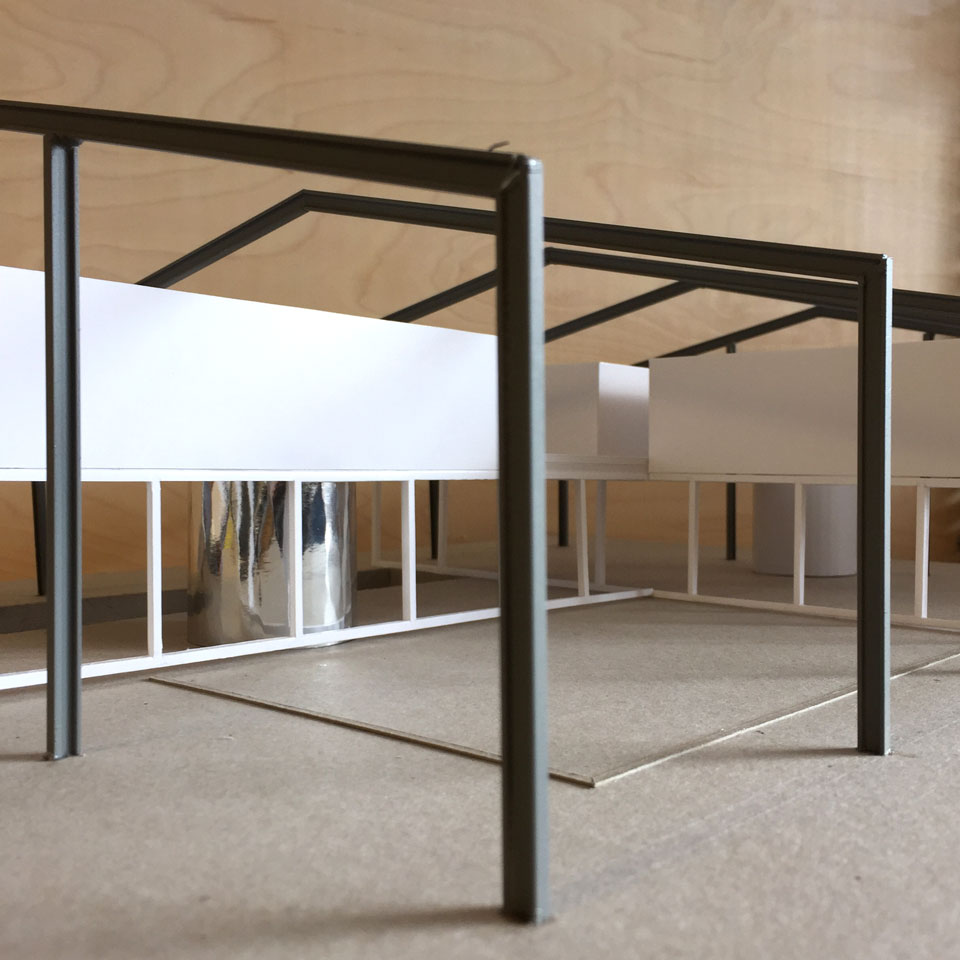 First model for a project to convert a grain storage shed in Norfolk into a large house.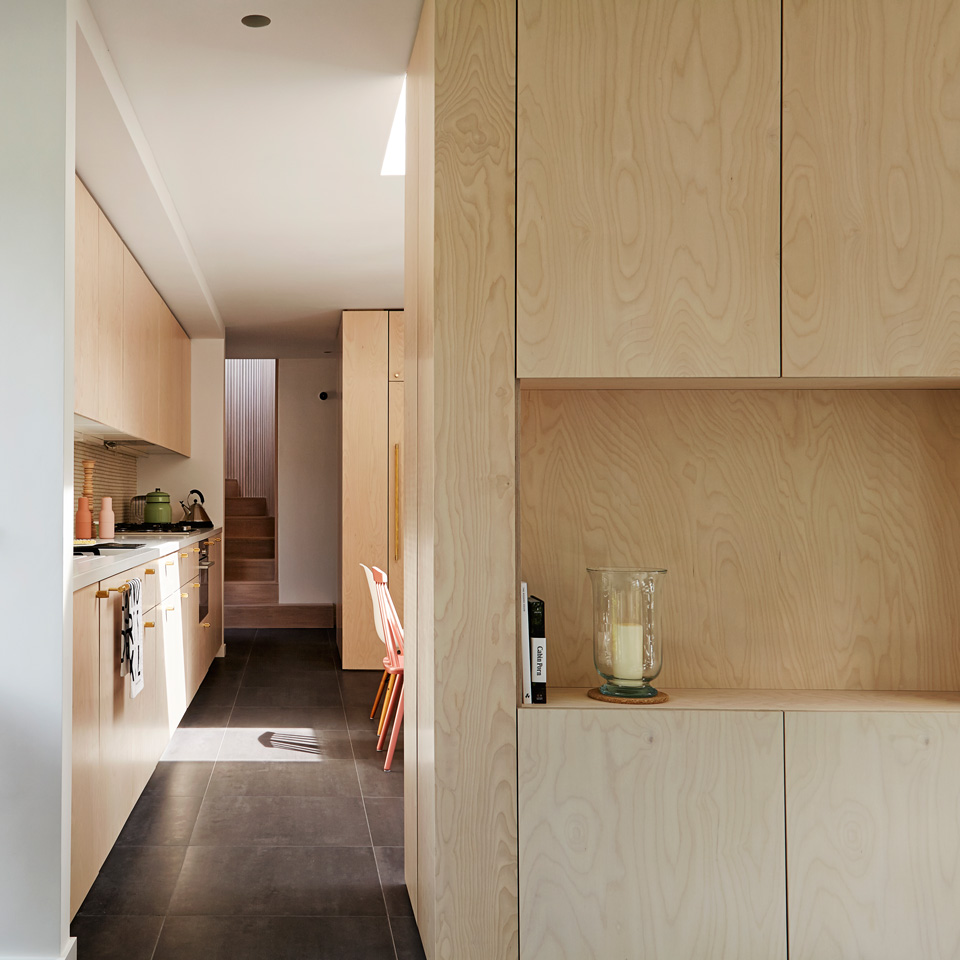 RIBA London Small Project of the Year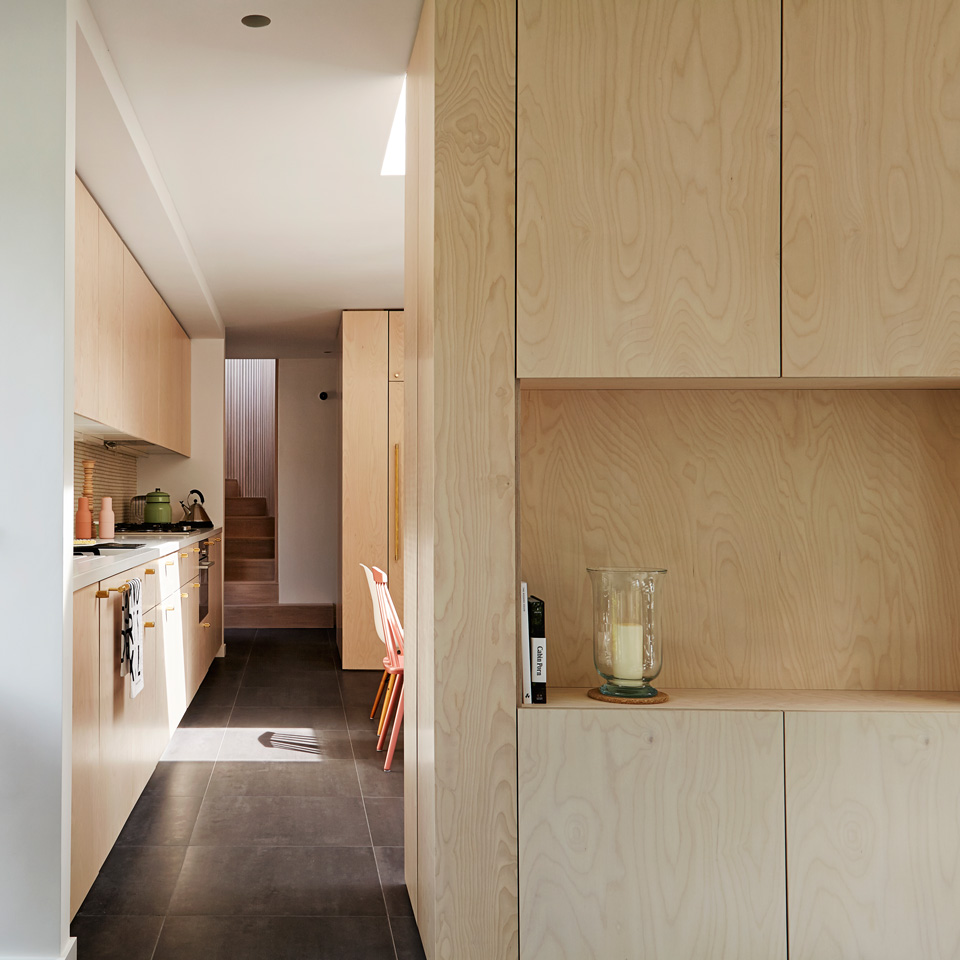 The @riba judges said: "Details have been meticulously considered… and the execution is near-perfect".  Just near, we'll try harder next time. #MustTryHarder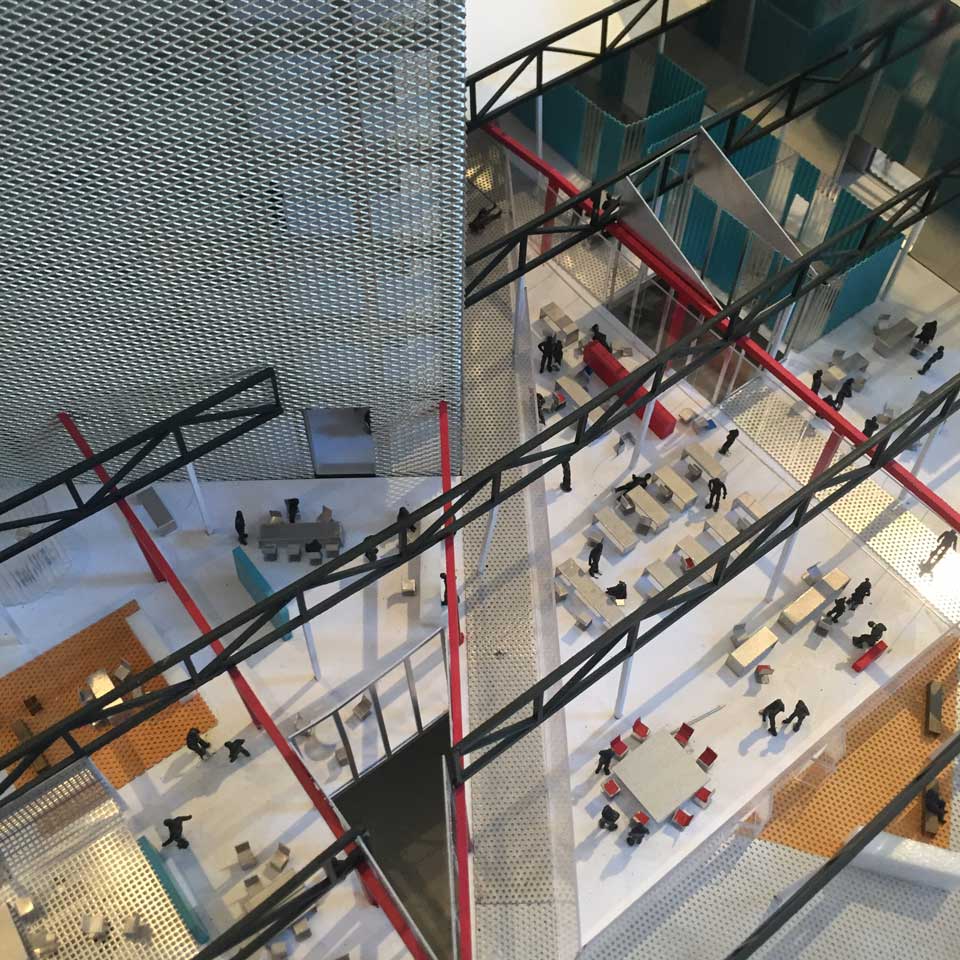 Supermodels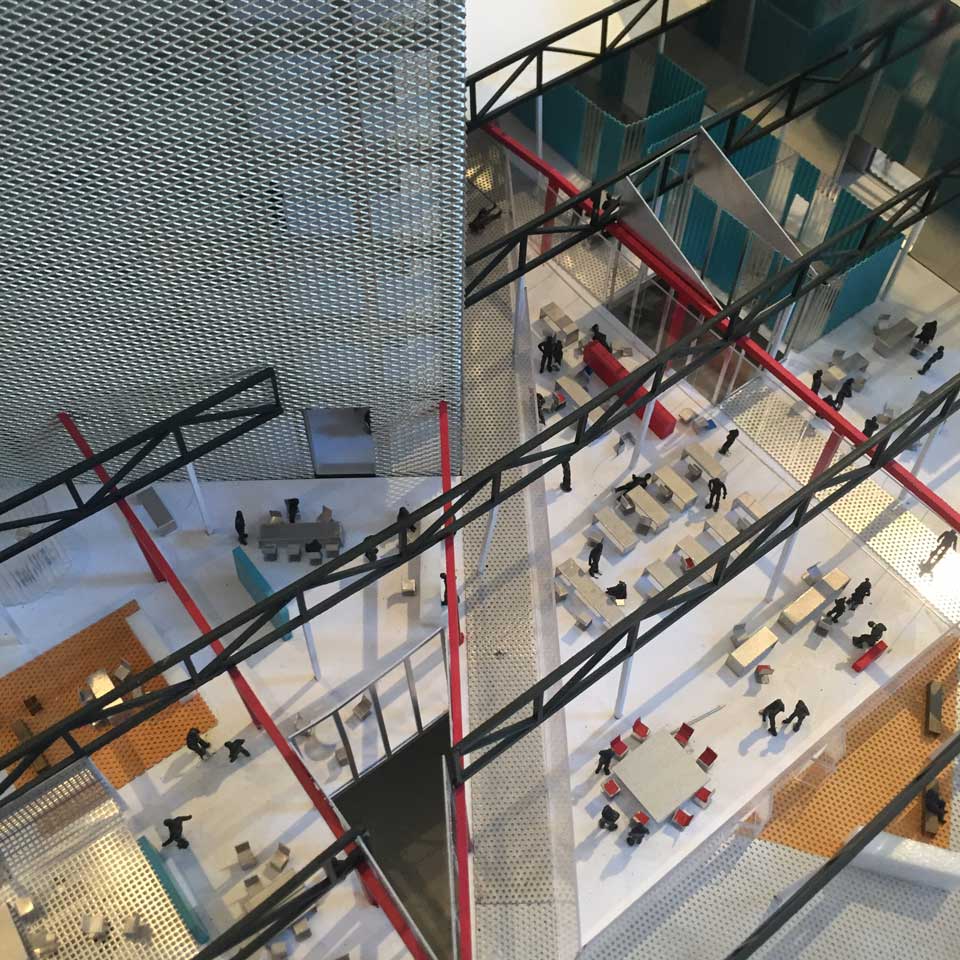 Excellent exhibition at the AA of models by OFFICE KGDVS.
Fragments
Flo is producing balsa model components with the care of a cabinetmaker. Making takes time.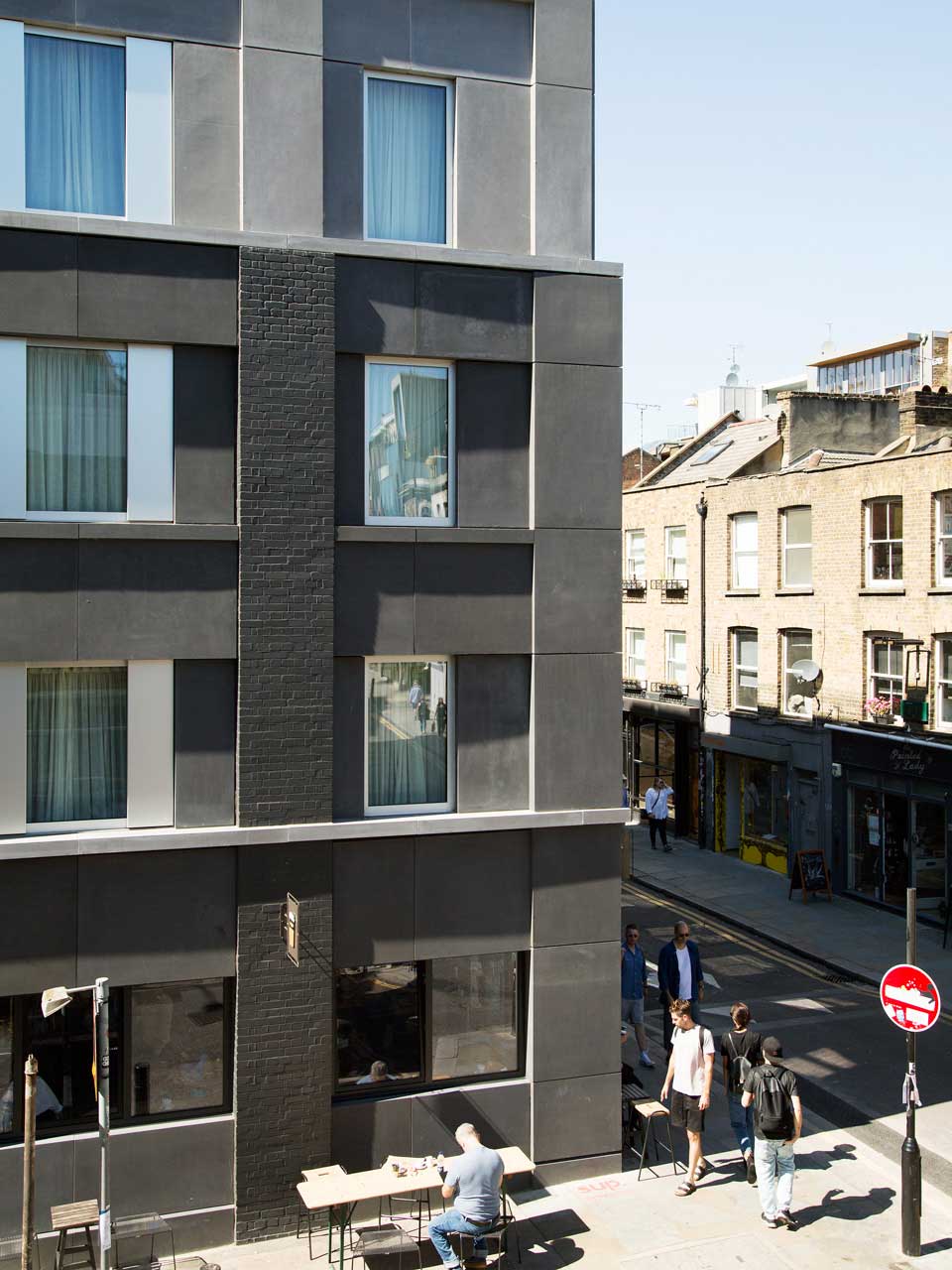 Corner Life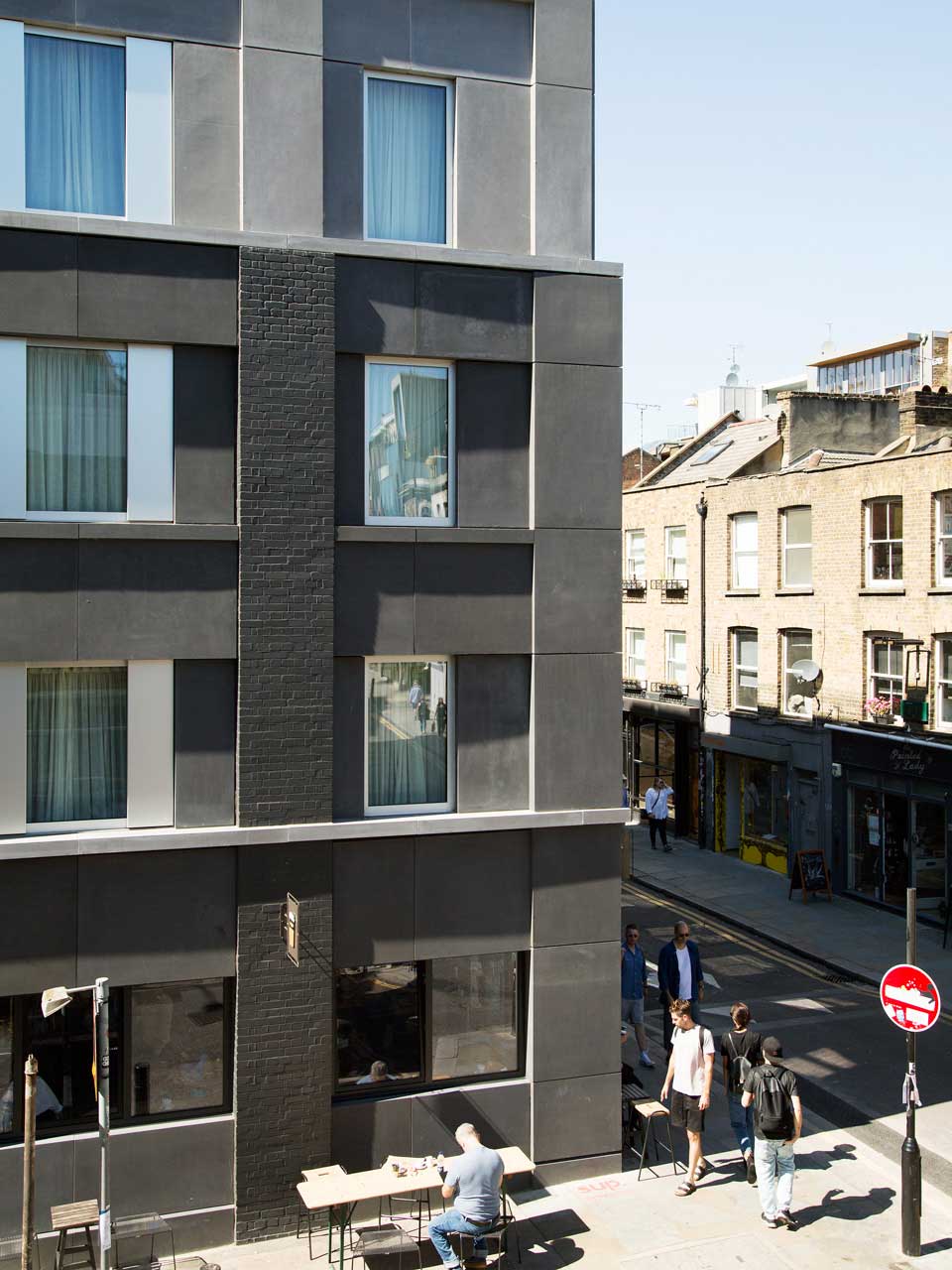 Redchurch Corner: refurbished mixed-use building. Coffee in the sun? #avoidingworkonamondaymorning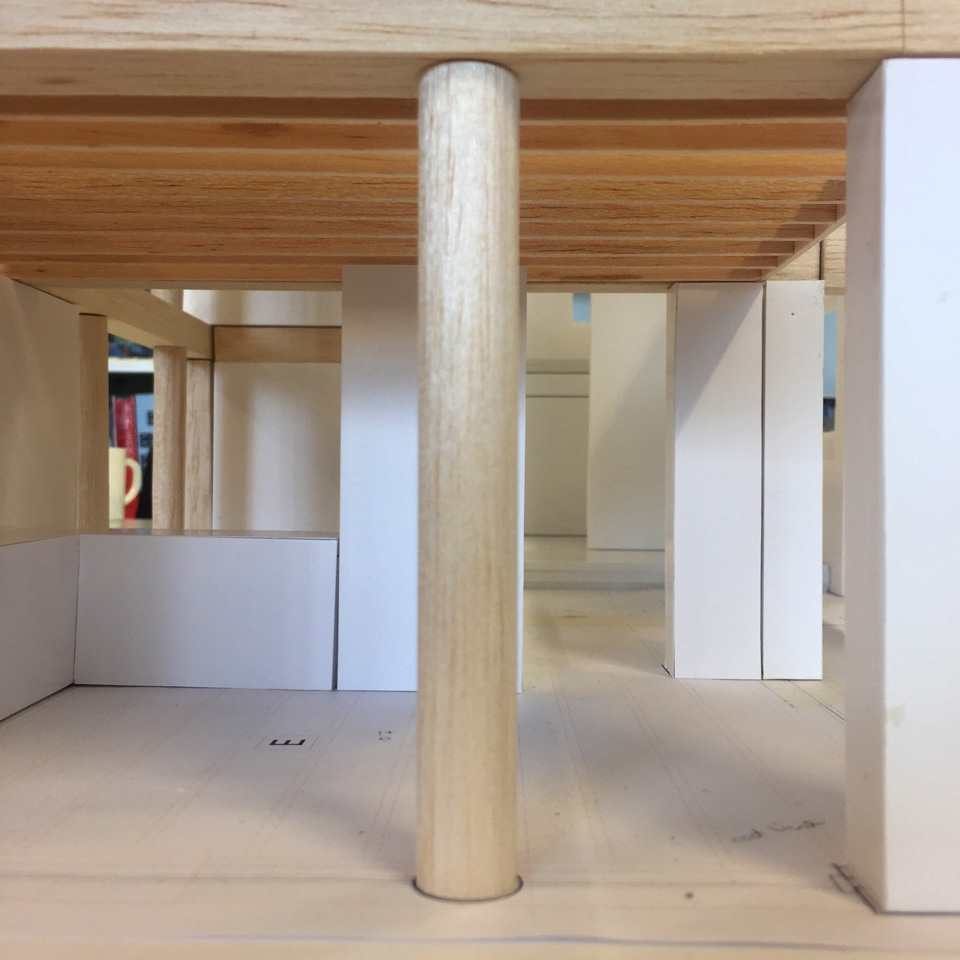 Model Behaviour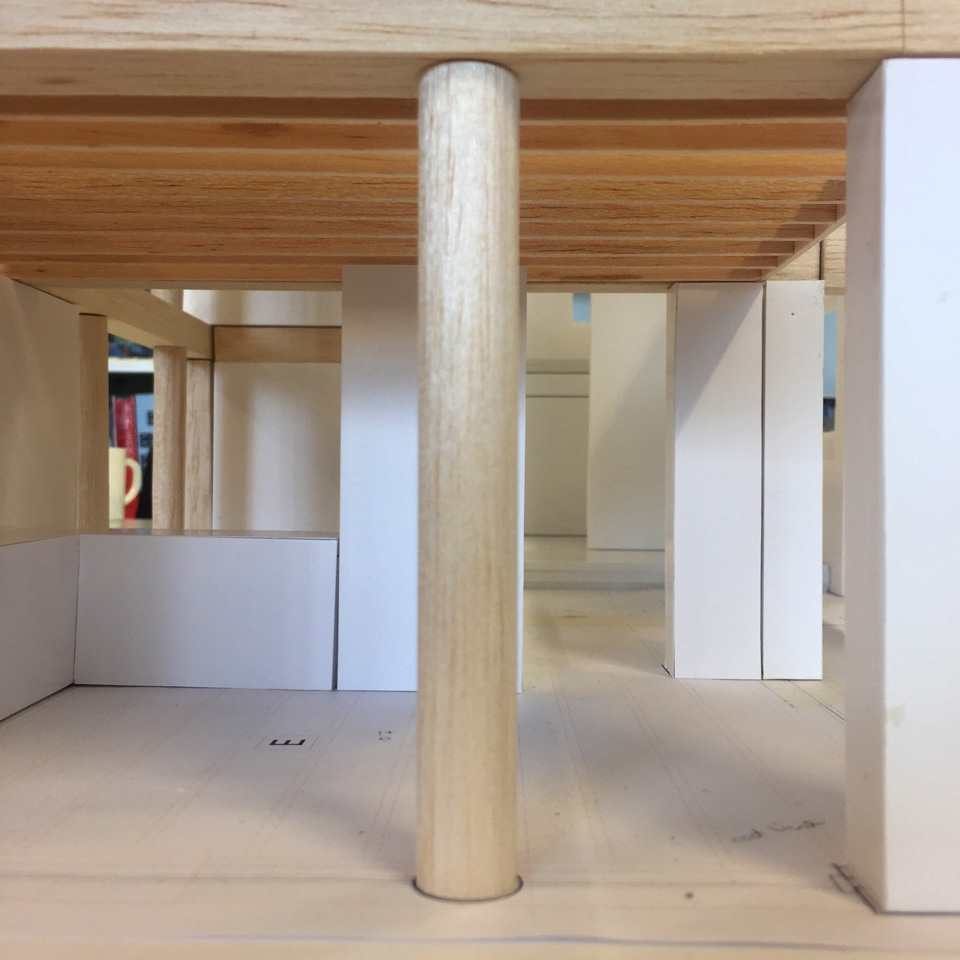 Making a house at 1:20 to help get it right at 1:1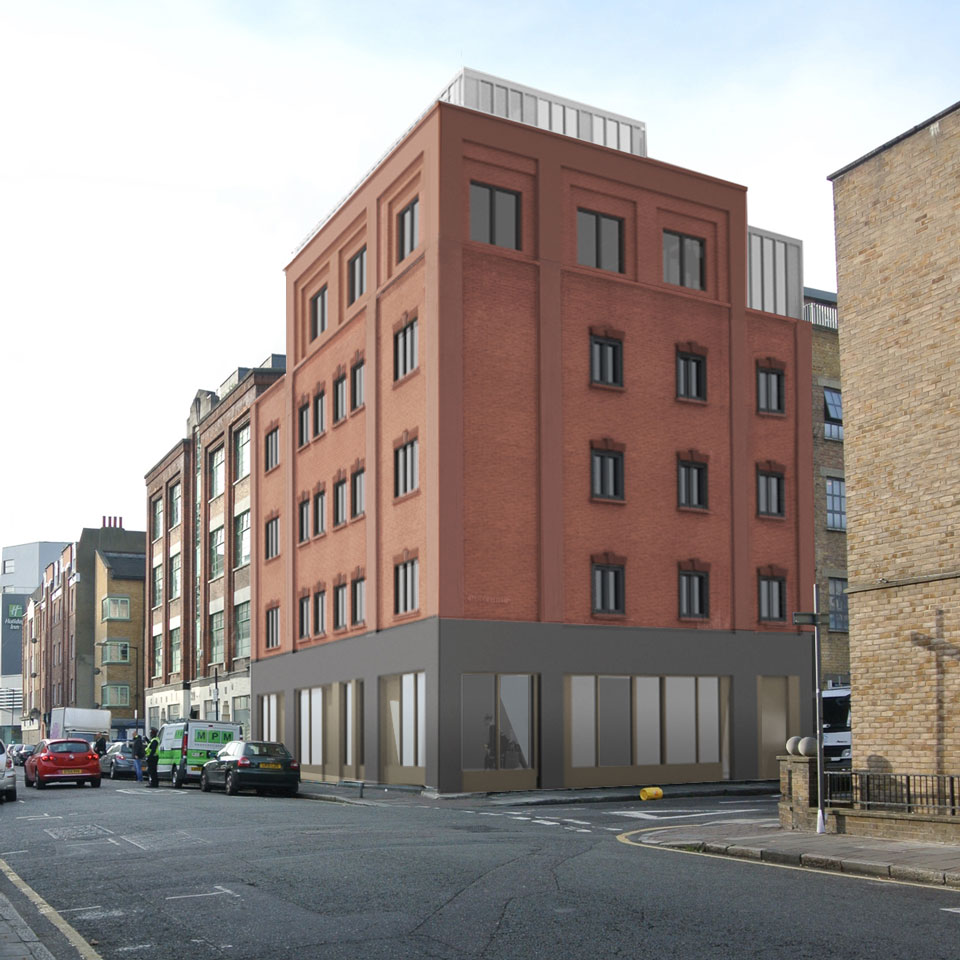 Face, Lift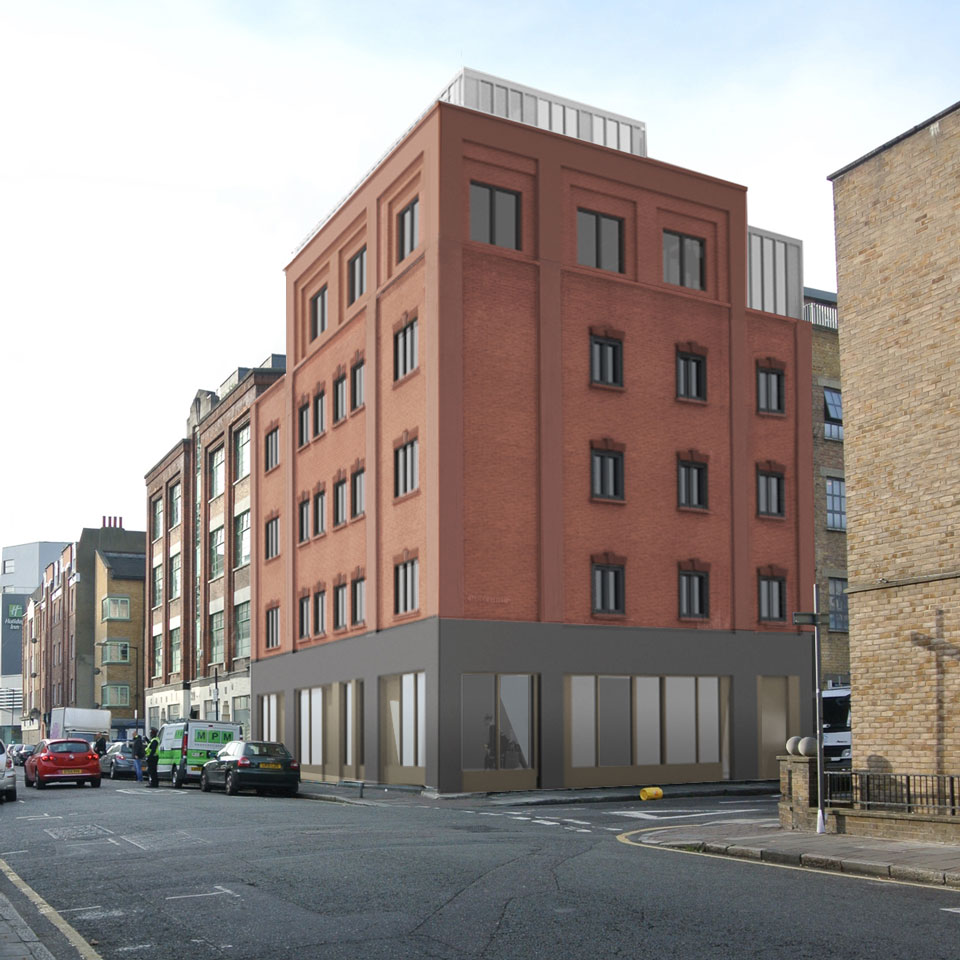 Two new floors and an elevational refurb for a building in East London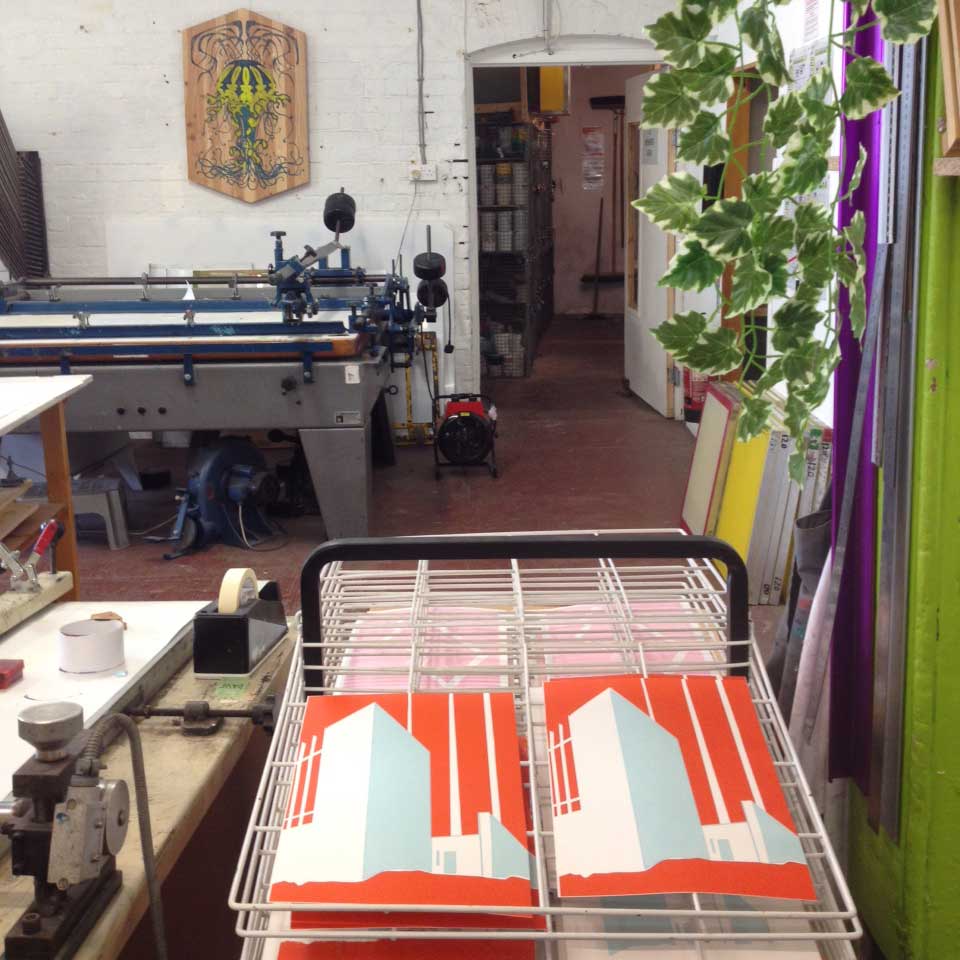 Studious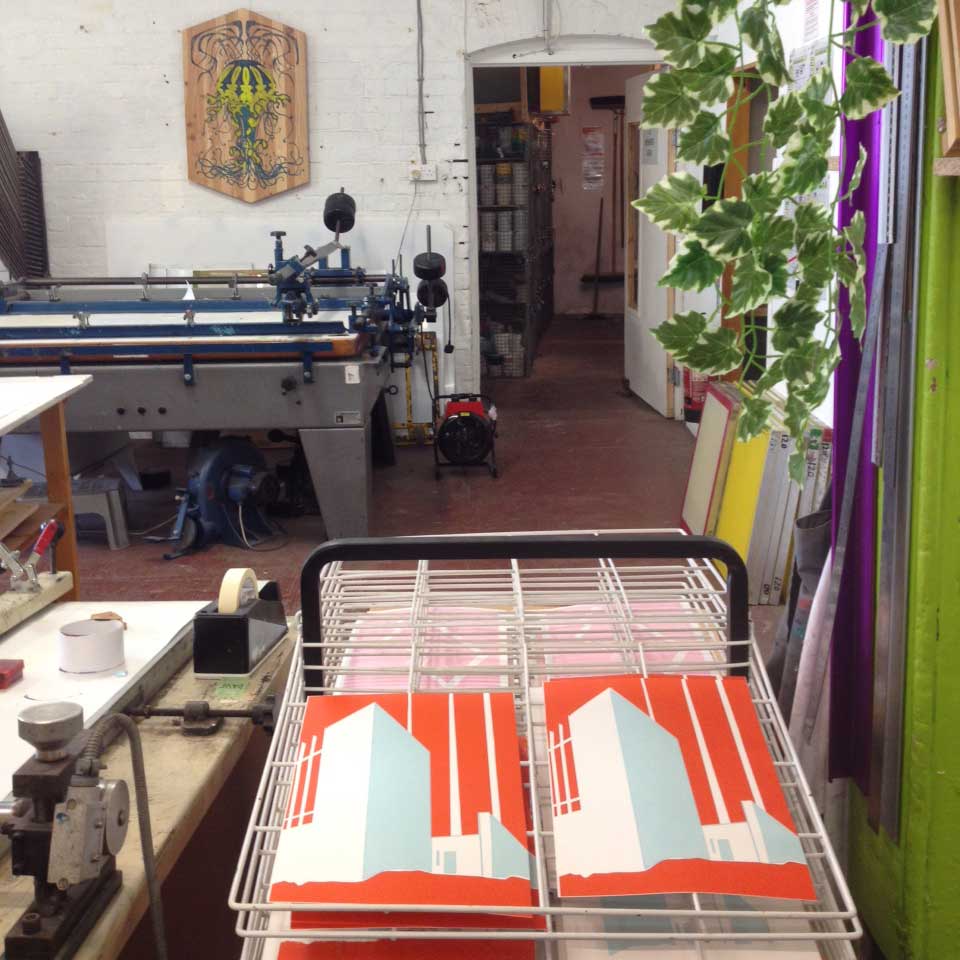 @kate_nicklin is mid-way through a precedent study with students from @wsofarchi They have been drawing, modelling and printmaking with @ThePrintHaus  Lucky students we say.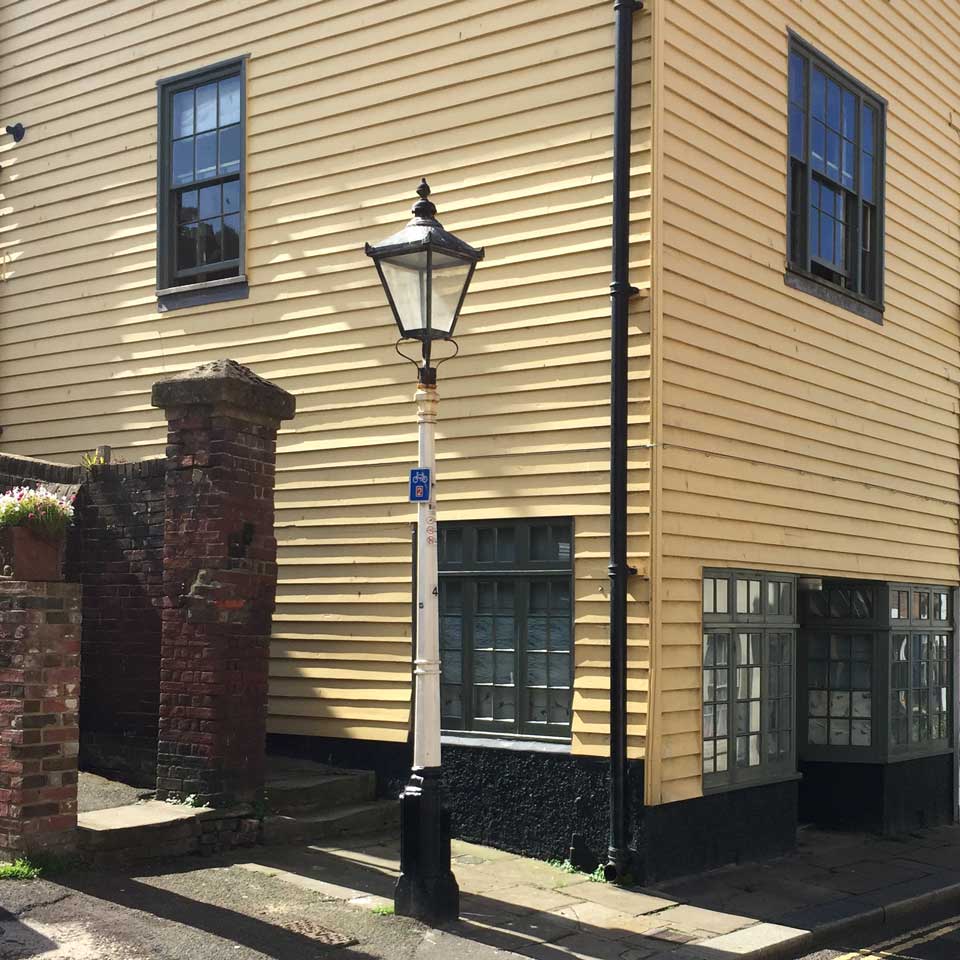 Yellow House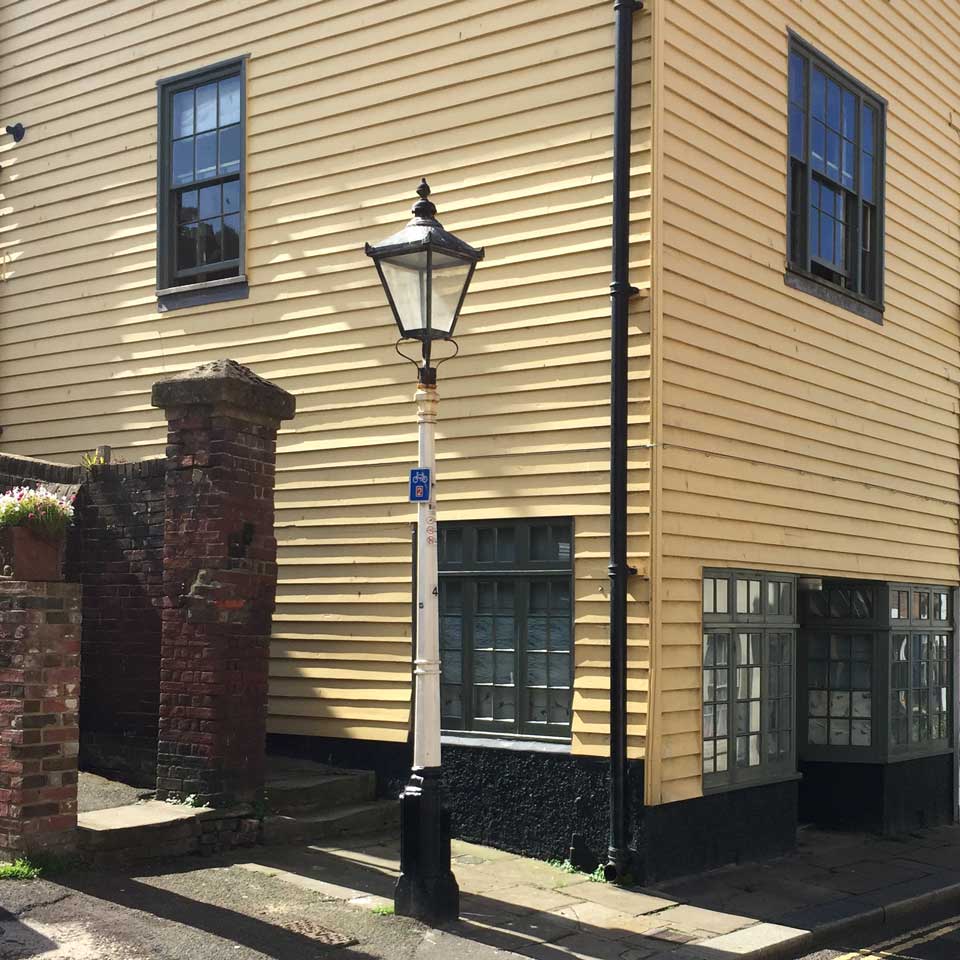 All Saints Street, Hastings. Suddenly, our favourite street.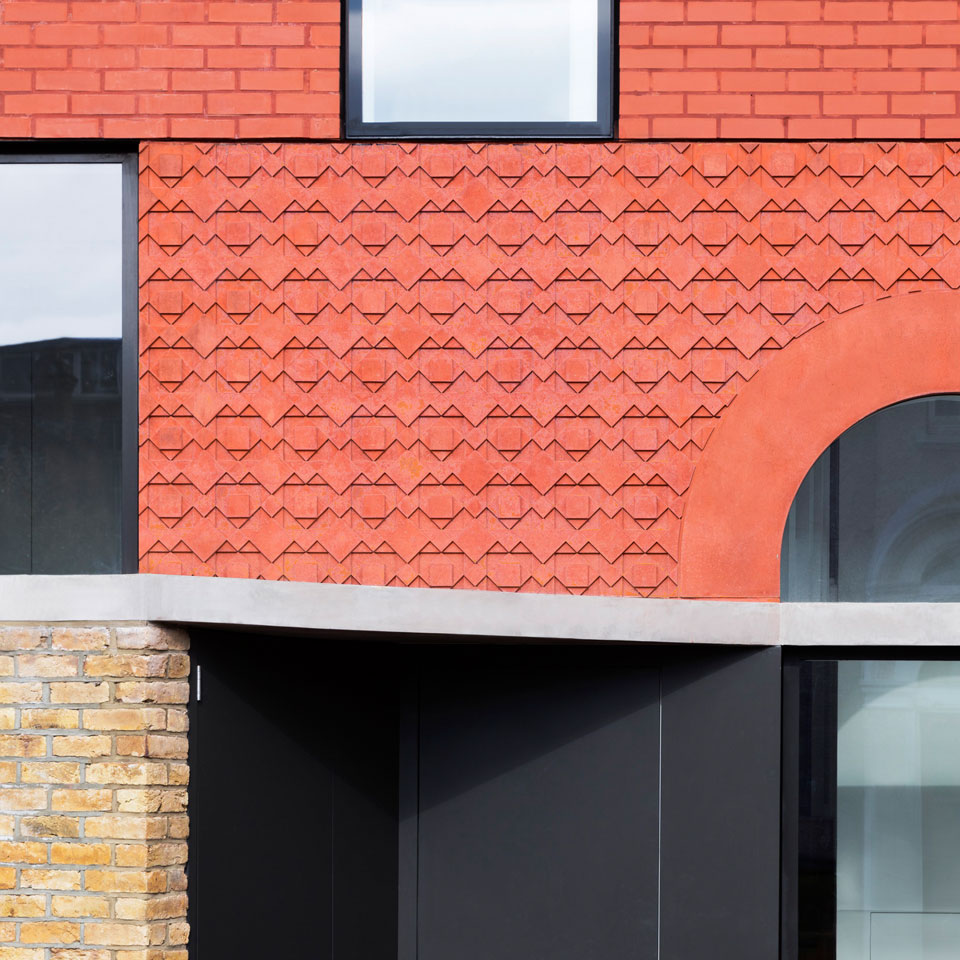 Red House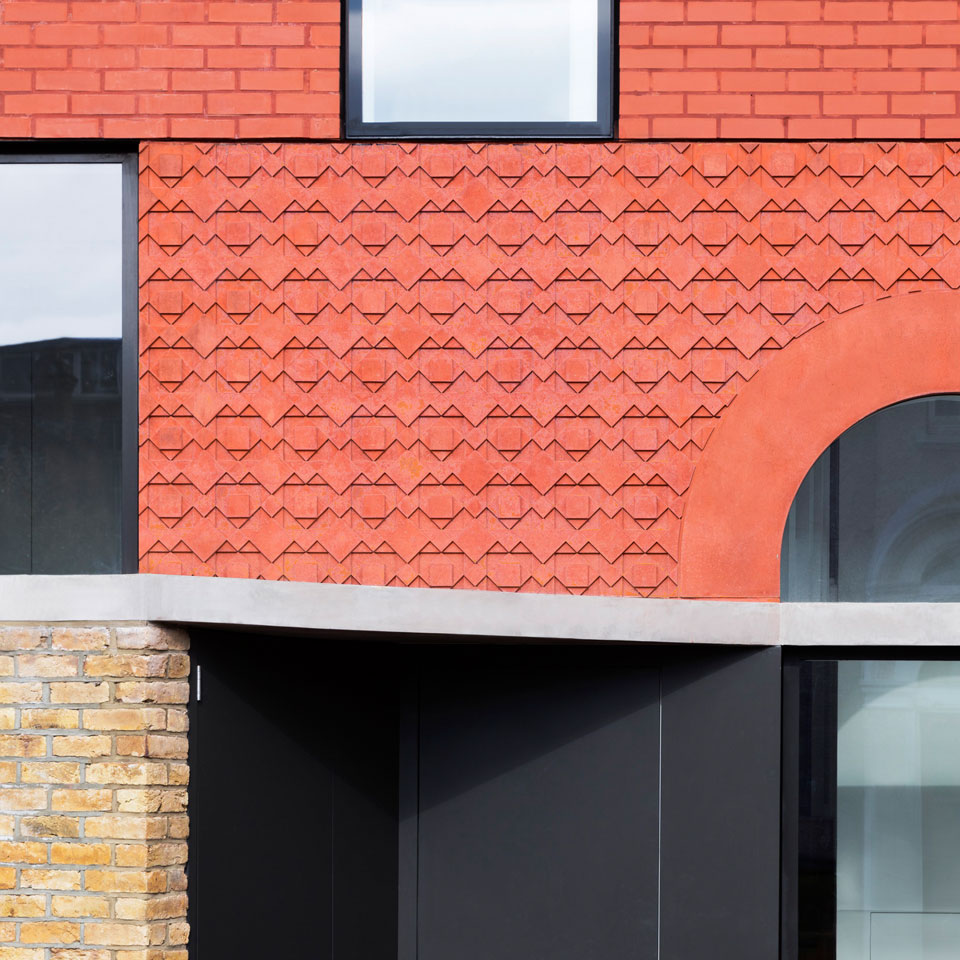 We have received shots of the completed house, thanks @arorygardiner !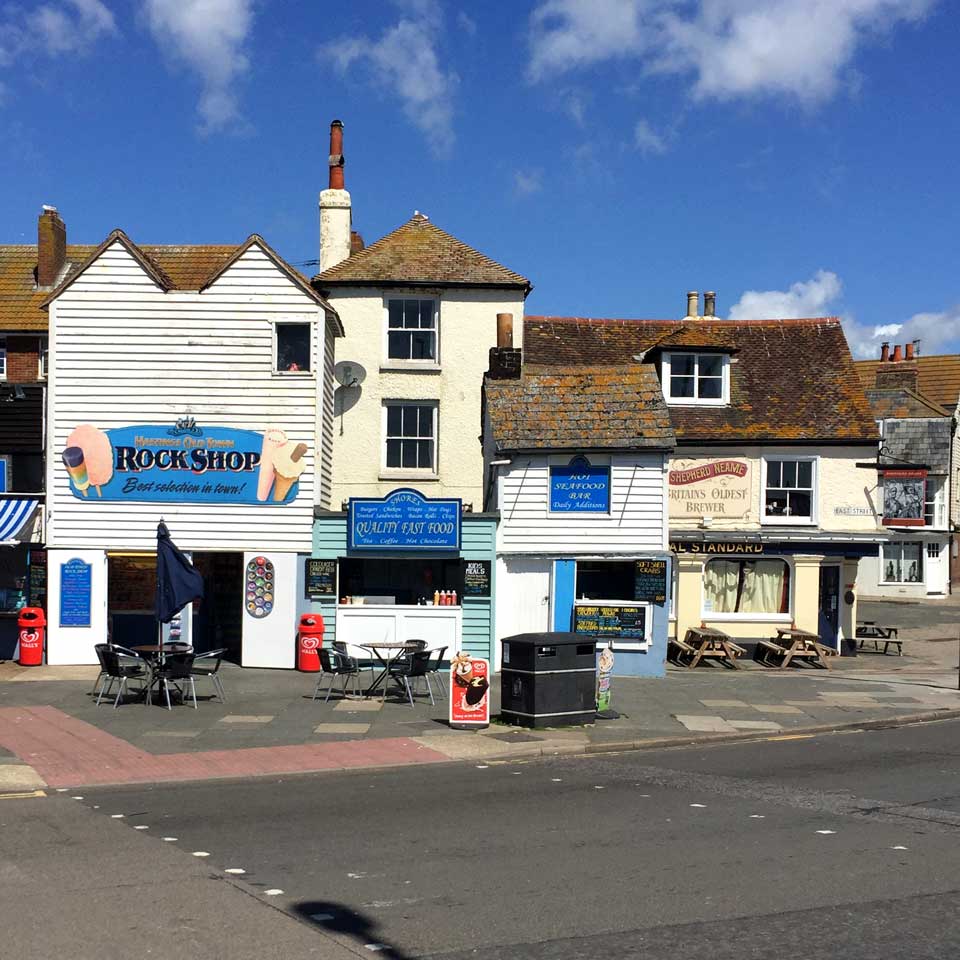 Seaside Architecture 02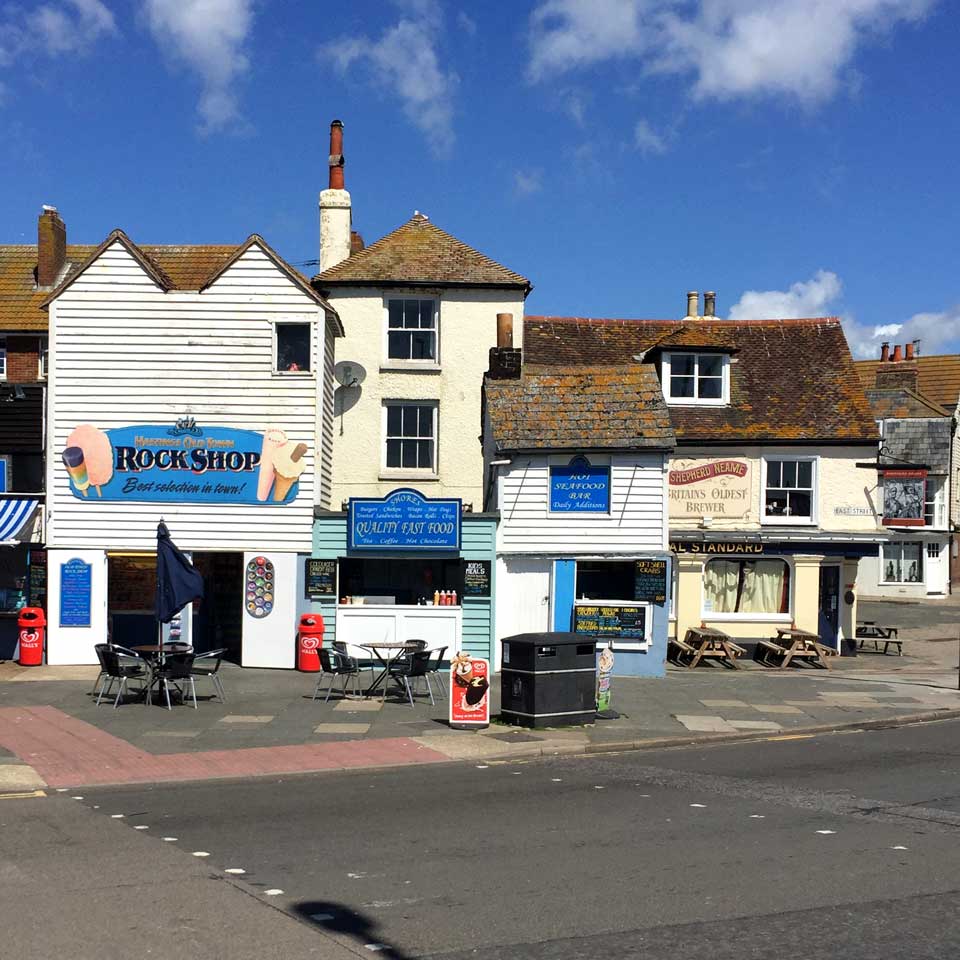 Hastings, East Sussex. #someofthebestdesignisnodesign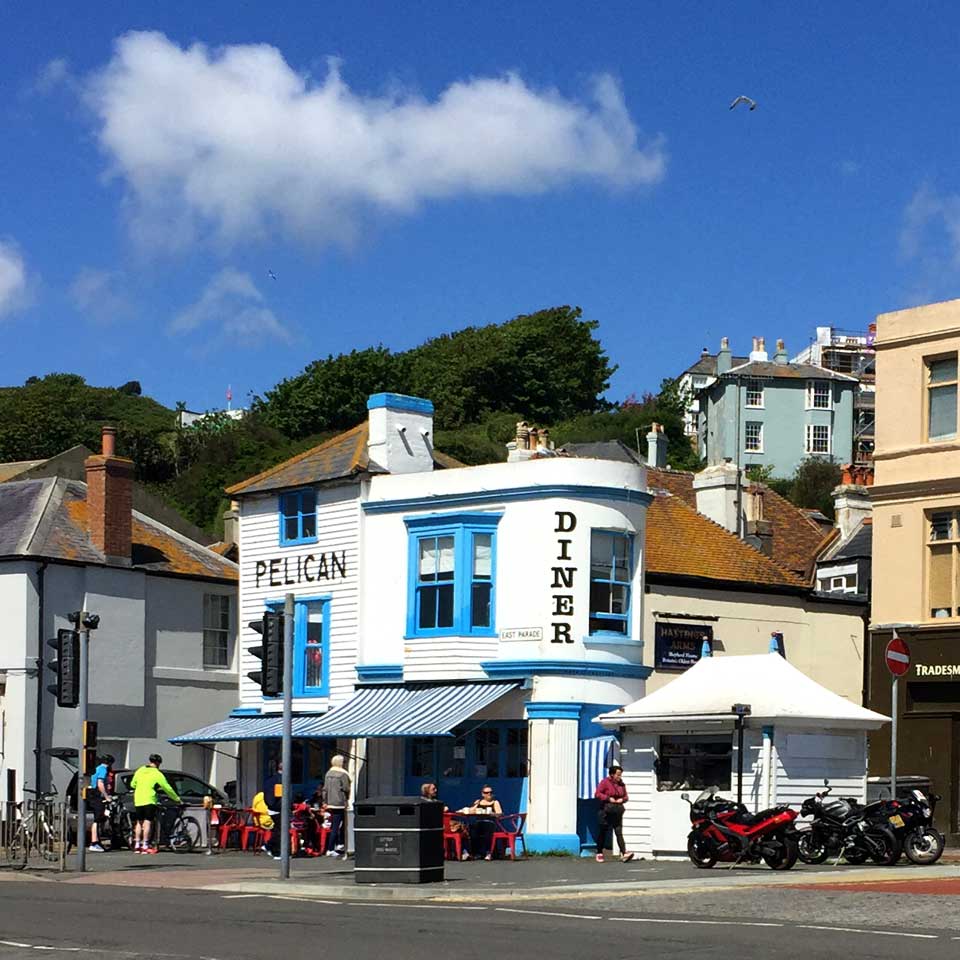 Seaside Architecture 01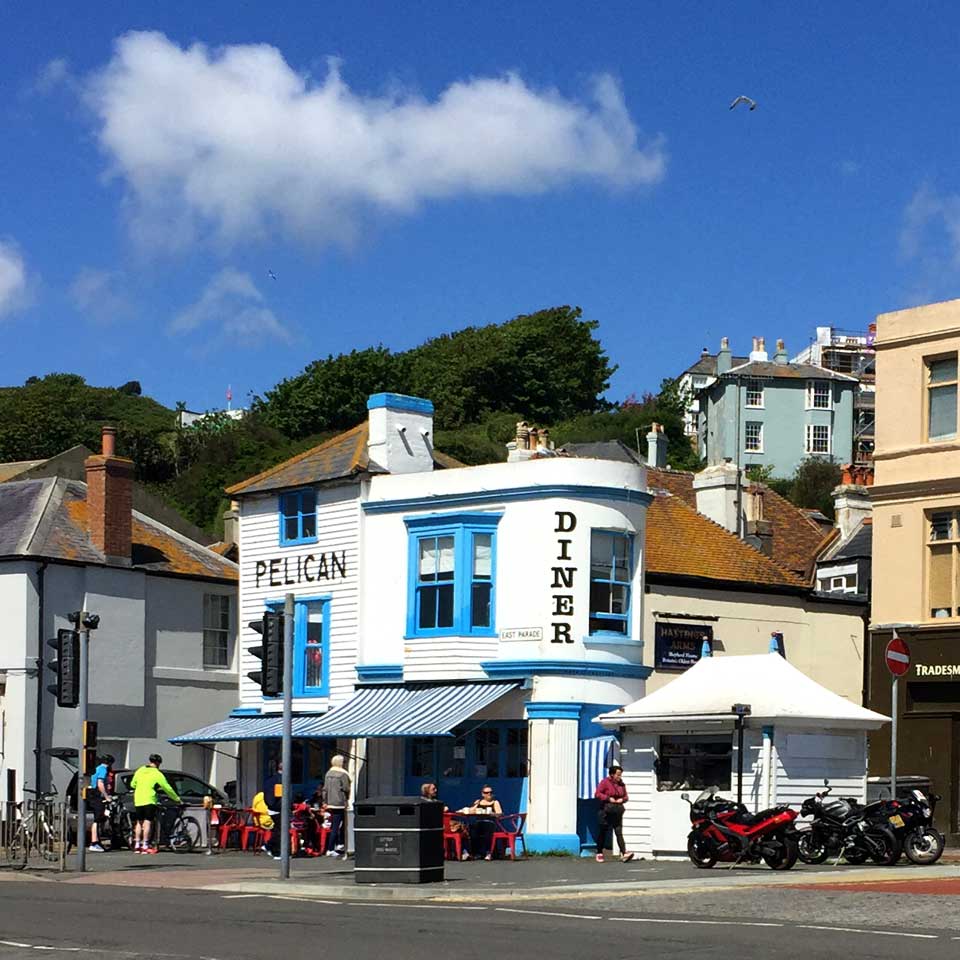 Hastings, East Sussex. #youcouldntmakethisup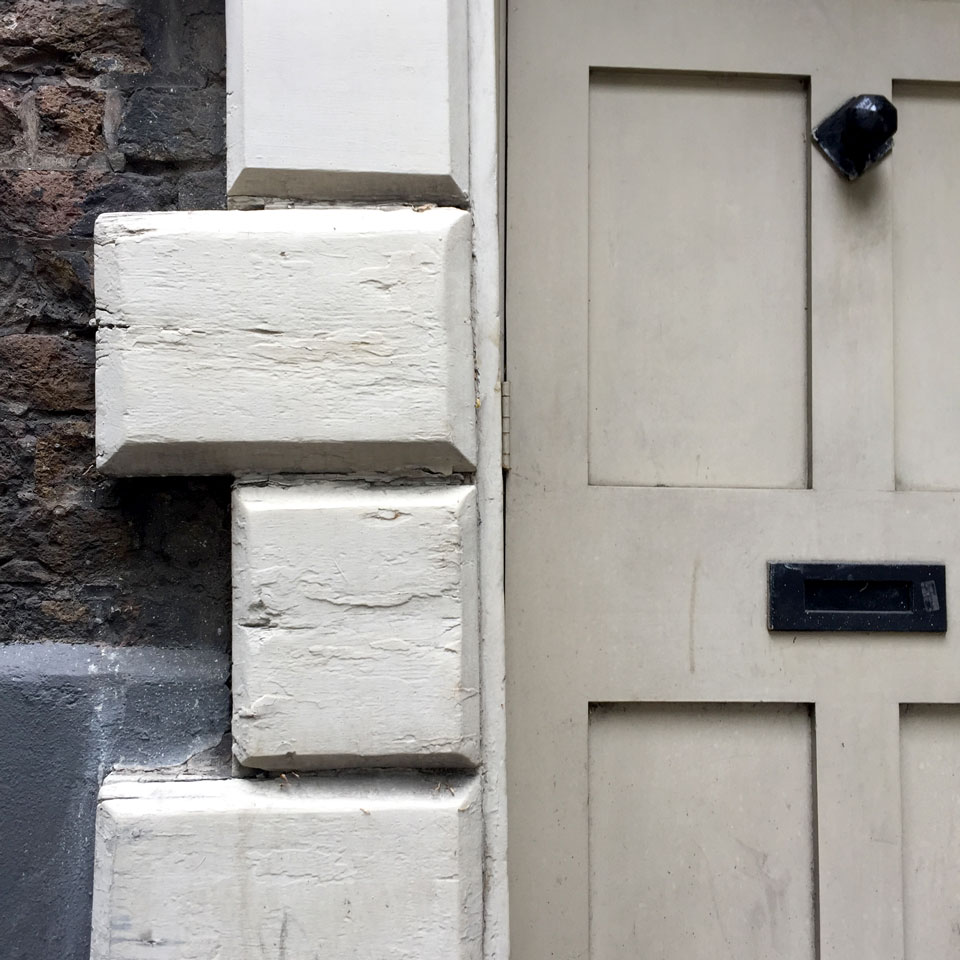 Wouldn't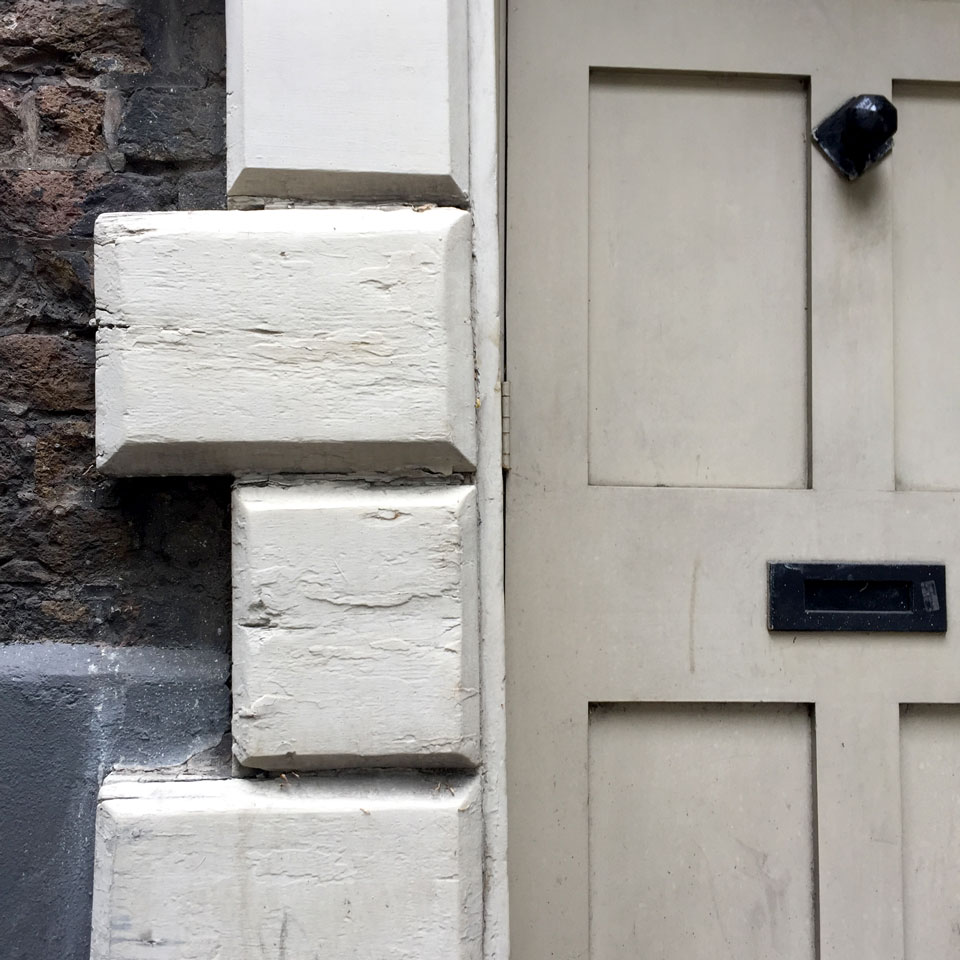 Wood masquerading as stone. Whitechapel, London.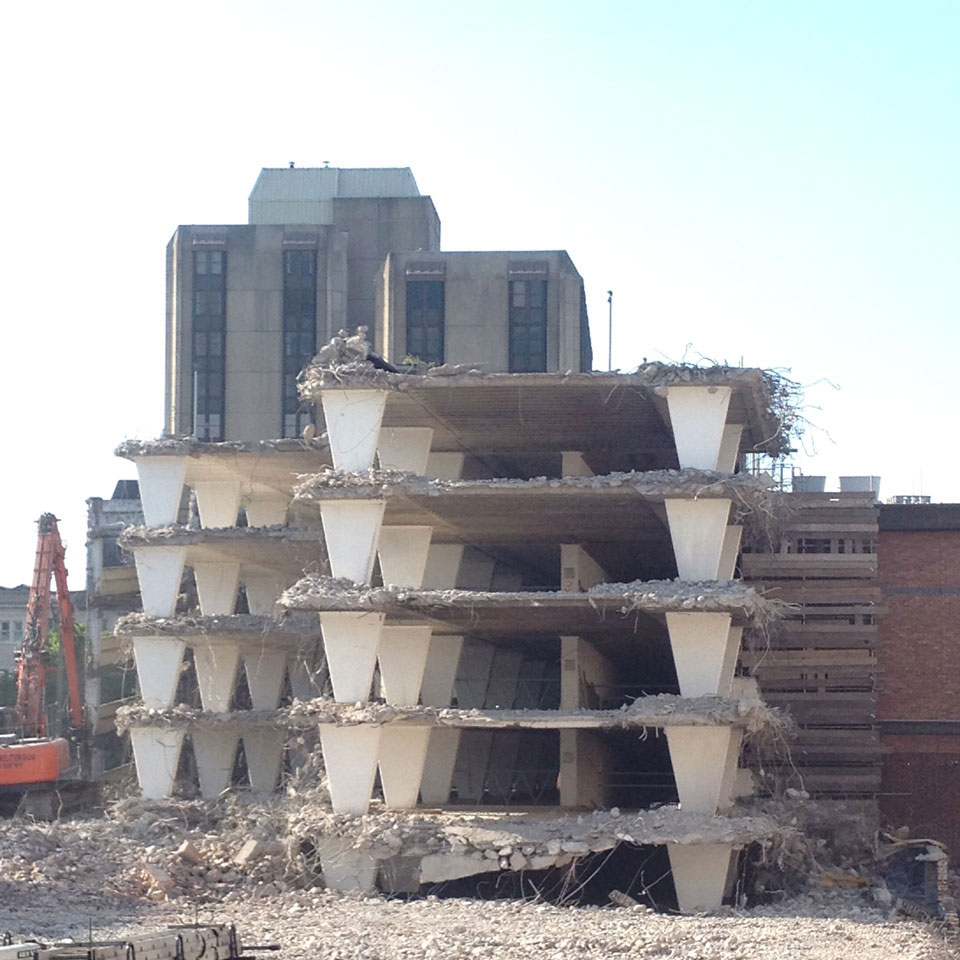 Trail of Destruction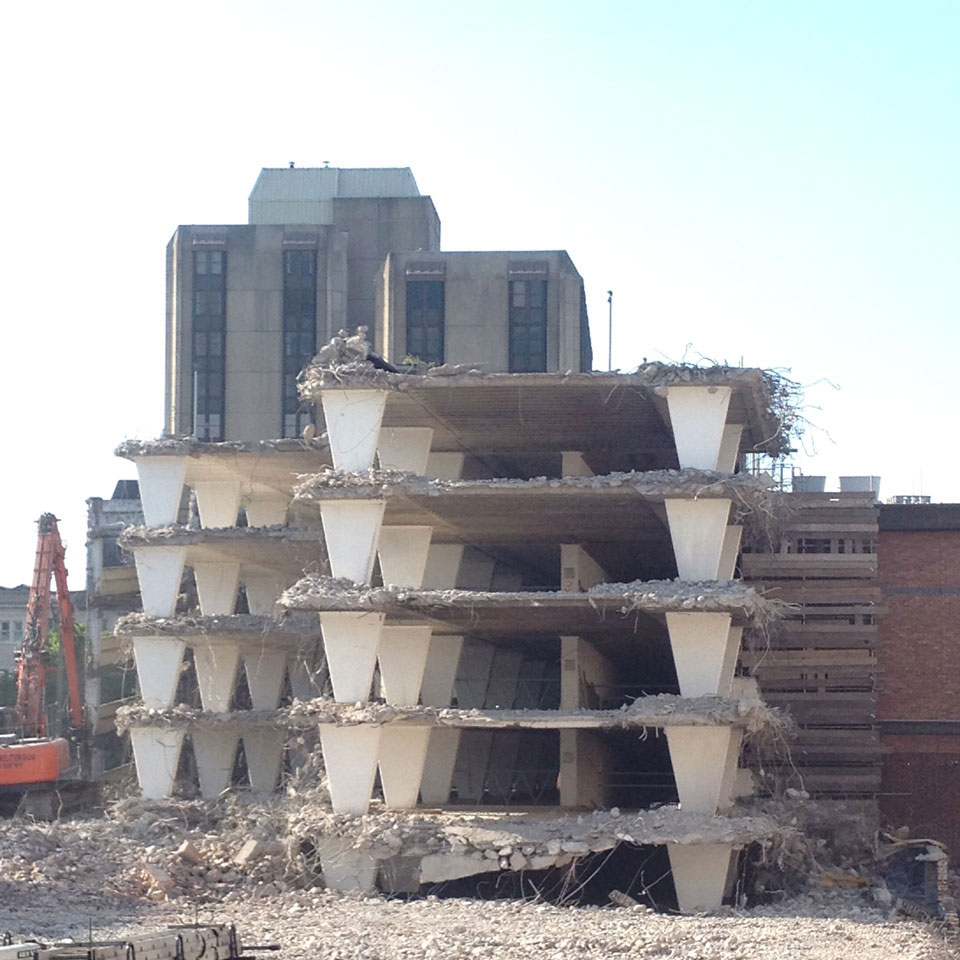 Kate has been teaching @WSofArchi  She spotted this as she was leaving. Stop the demolition, just add curtain walling. #lessdemolition #morereuse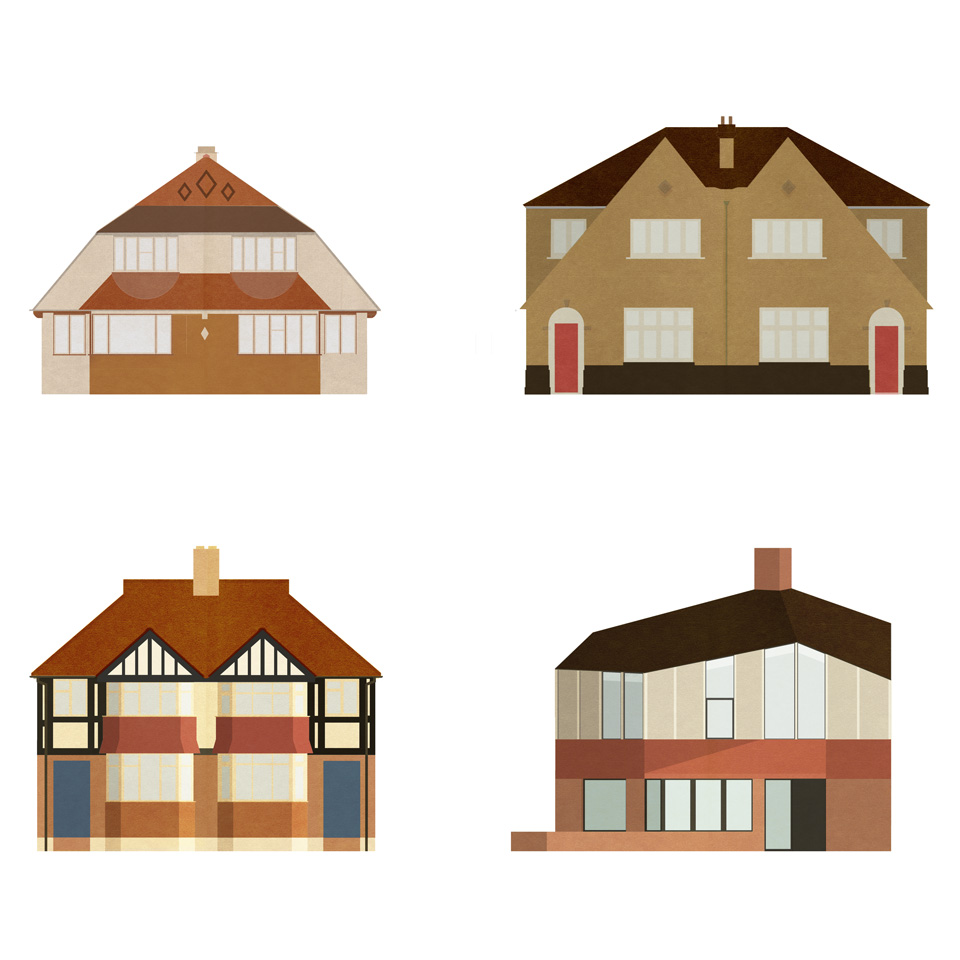 House for the Suburbs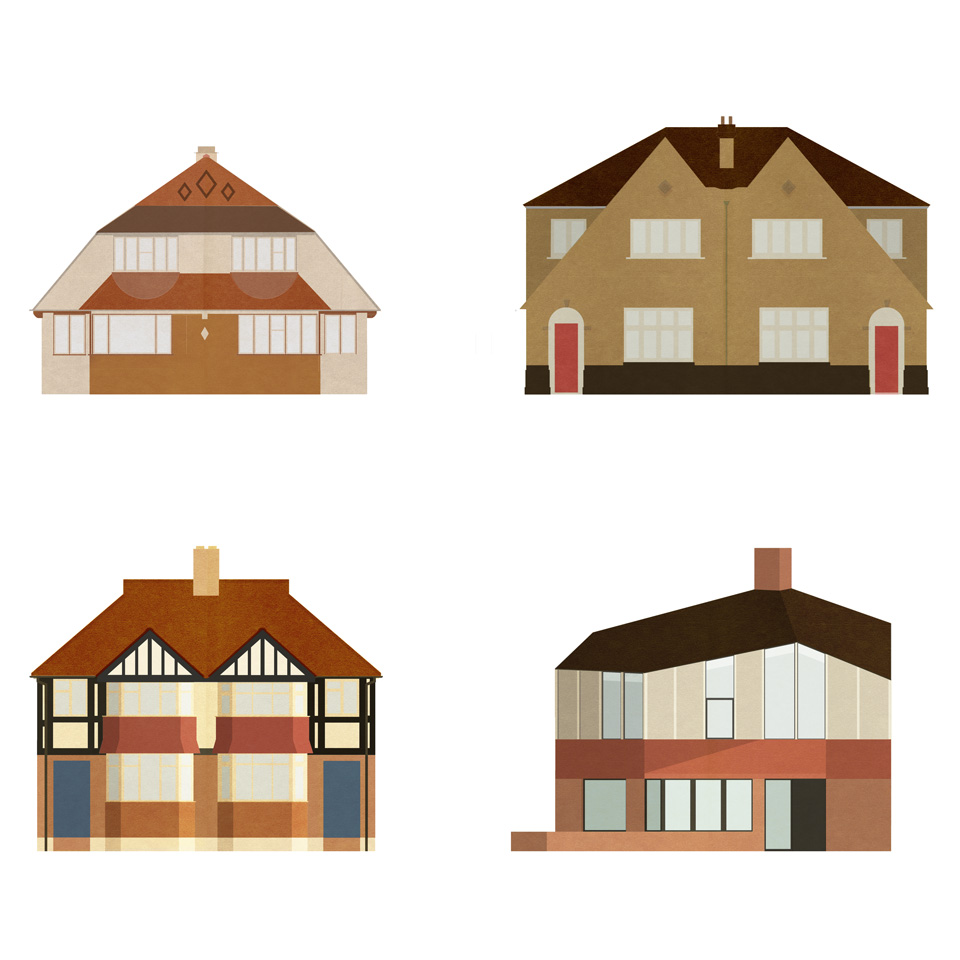 A new house for an Arts & Crafts suburb. Drawing of proposal and neighbouring typologies.
Working Drawings
Precast or in-situ? Developing the detail for Four Column Houses
Tile Shop
Tiled shop interior, Farringdon, London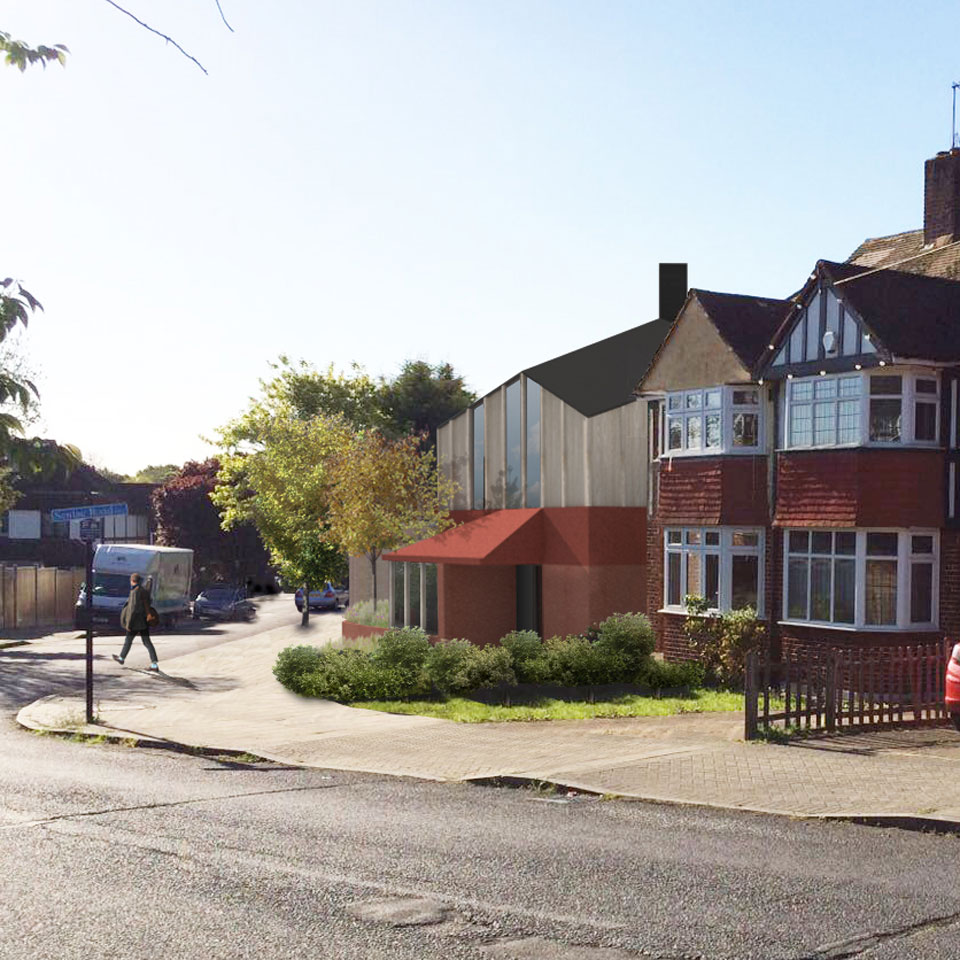 Suburb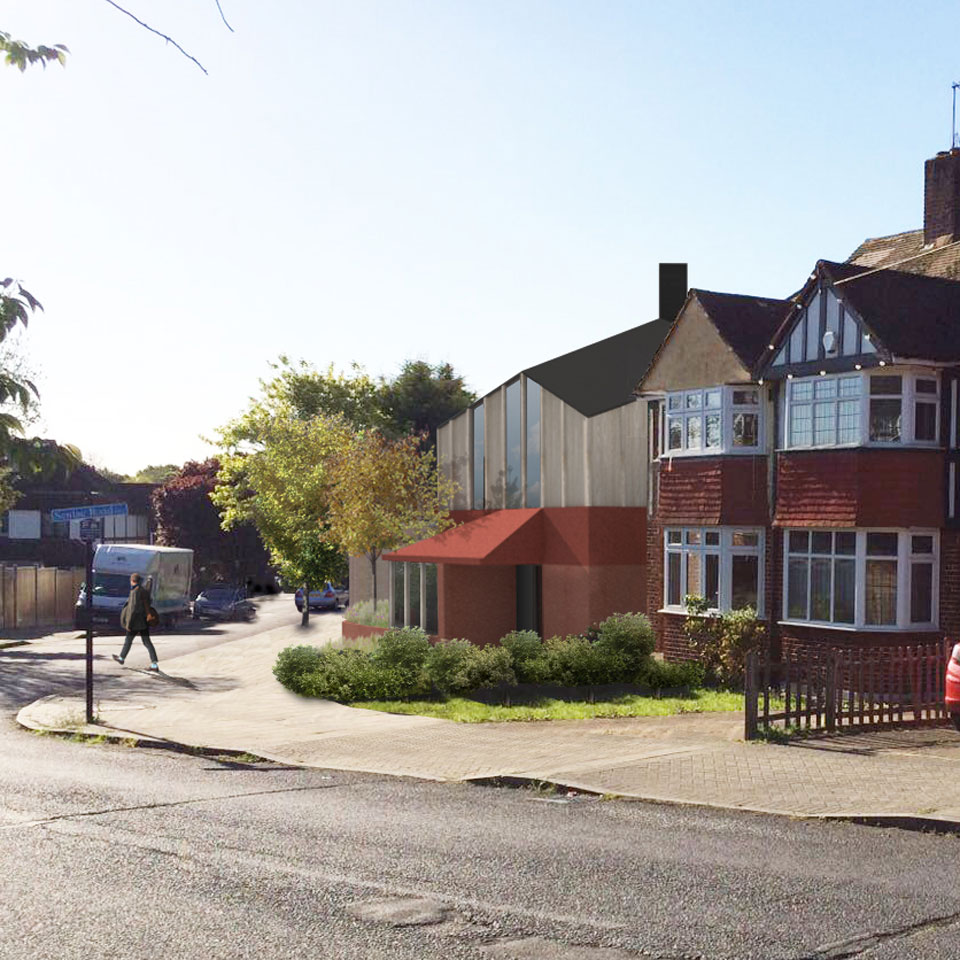 Familiar but eccentric: a house of brick, timber and gables for a London suburb.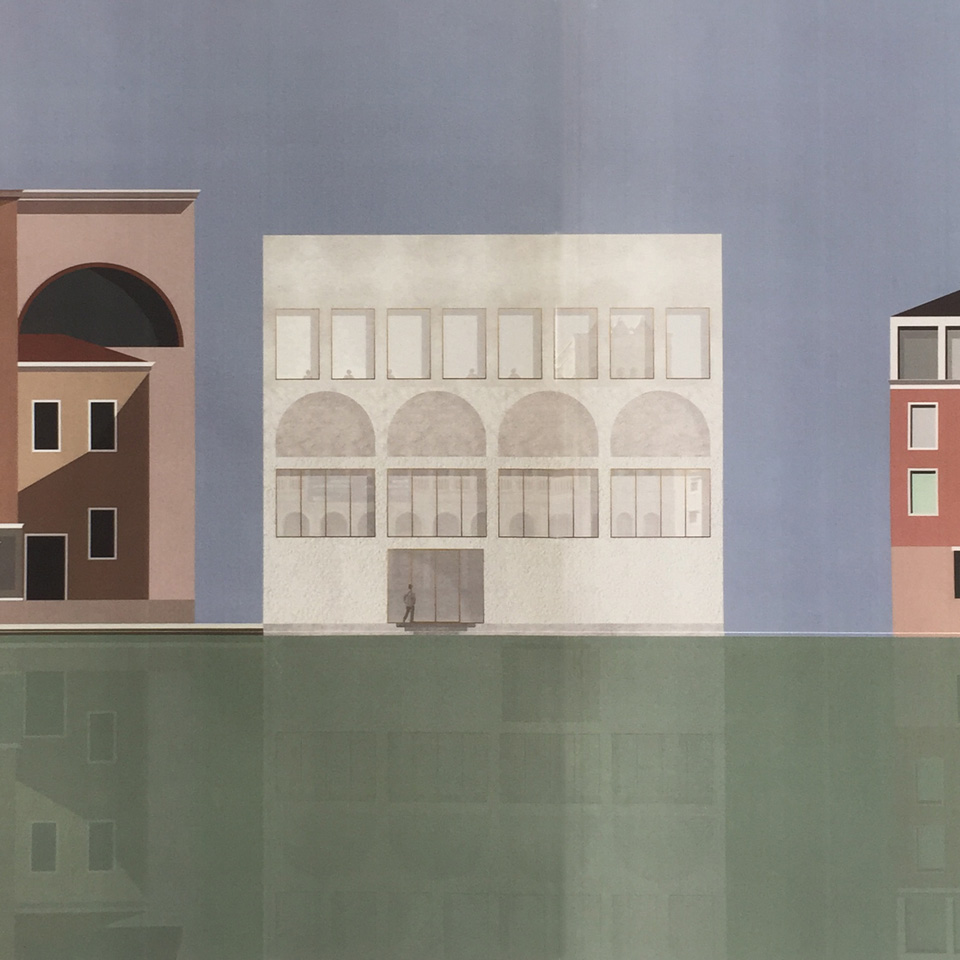 Final Review: Proposal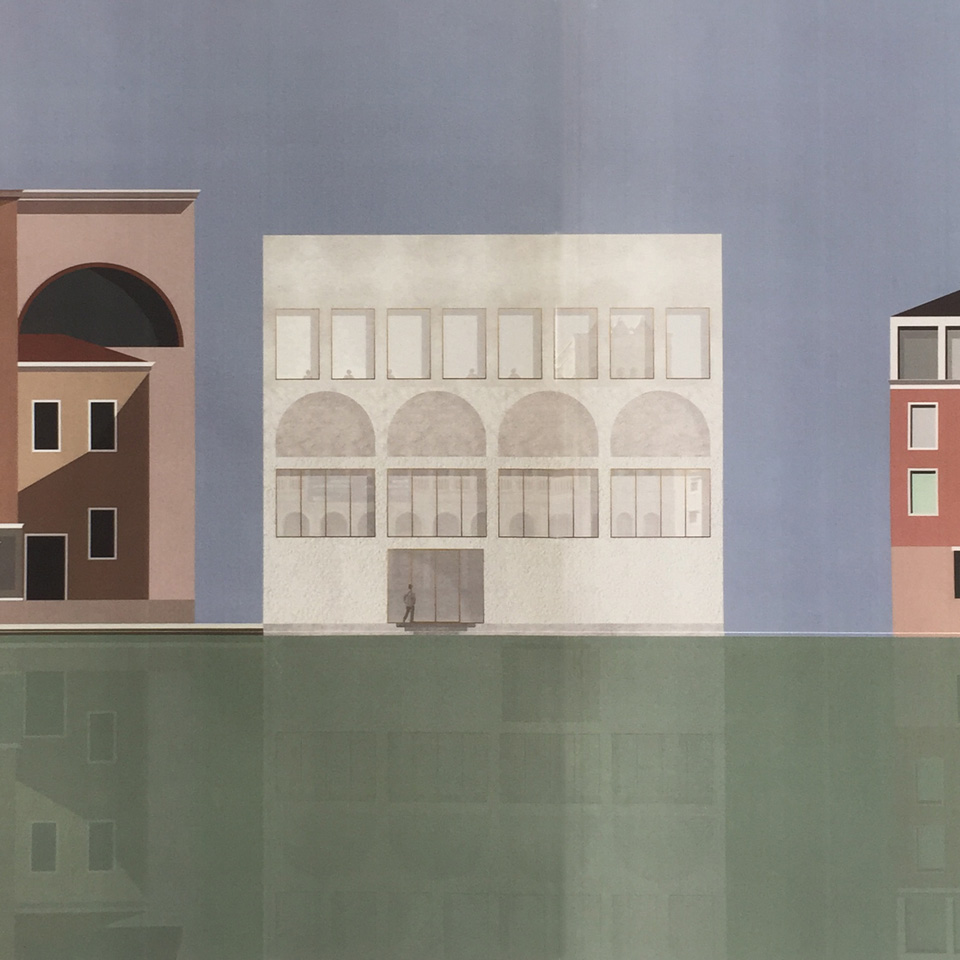 Final reviews for our undergraduate studio @KU_Arch_Land with @a_zambelli  Site drawing and proposal by Cat de Abreu.
« Older EntriesNewer Entries »