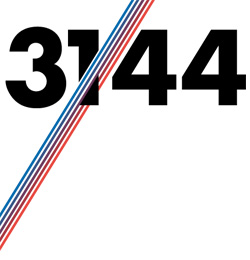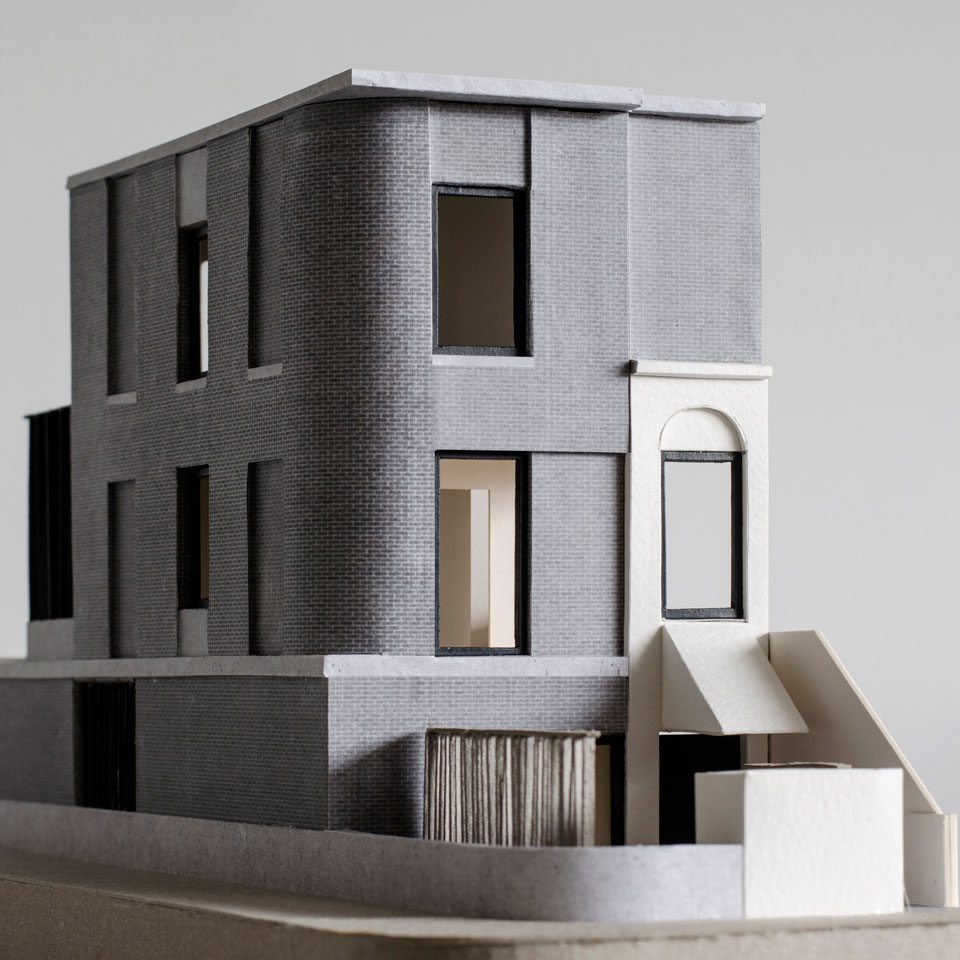 2018 for 31/44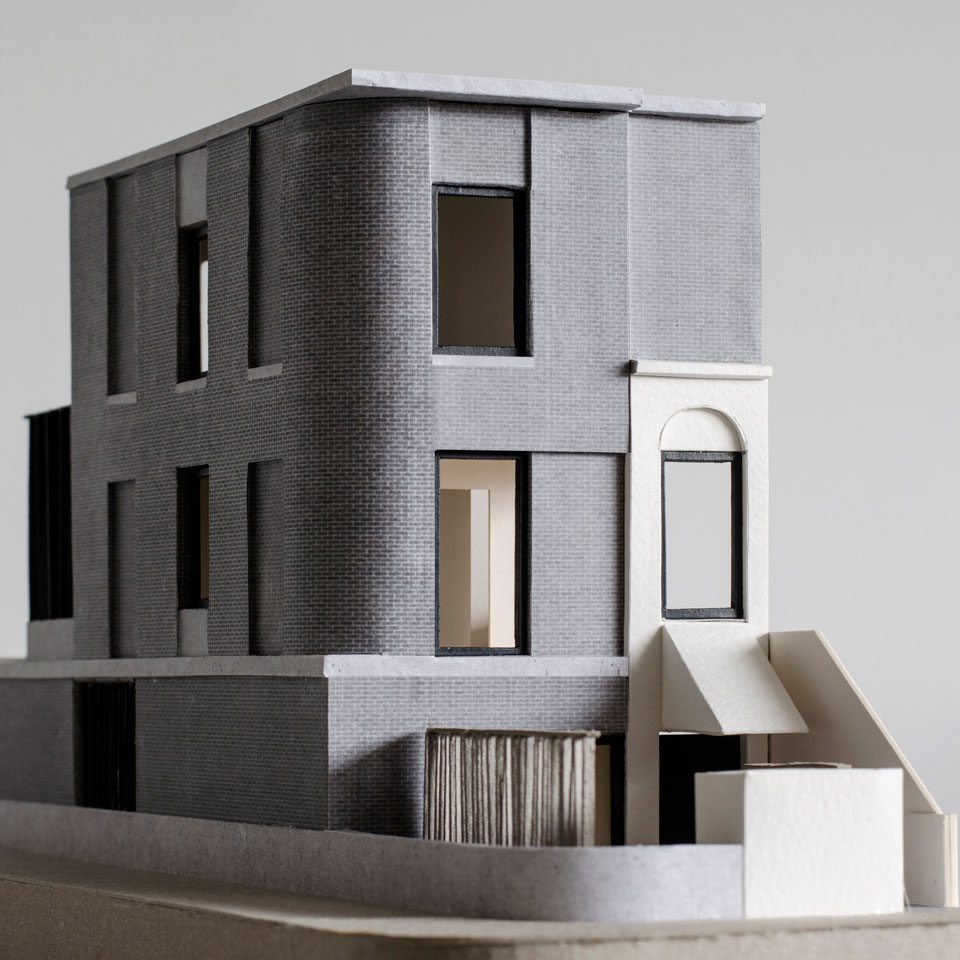 On site this year, an end of terrace house in London.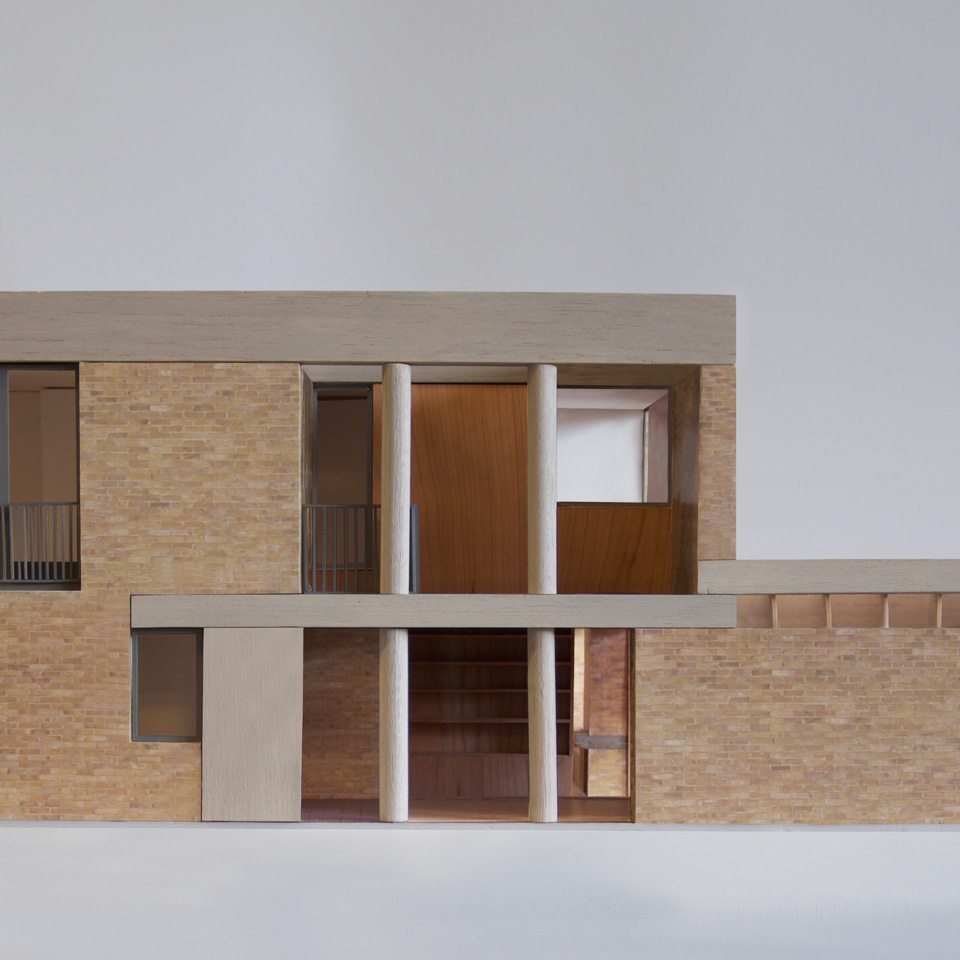 2018 for 31/44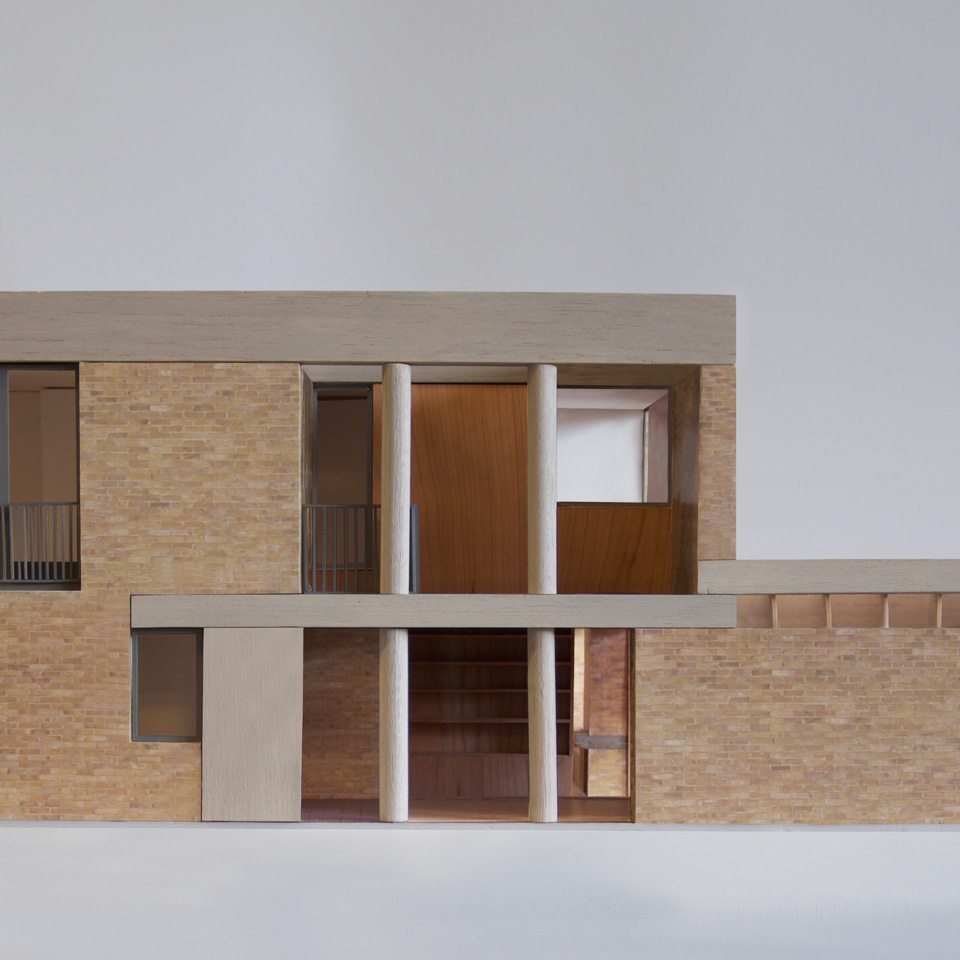 On site this year, Four Columns, London. A collection of four houses around a shared yard.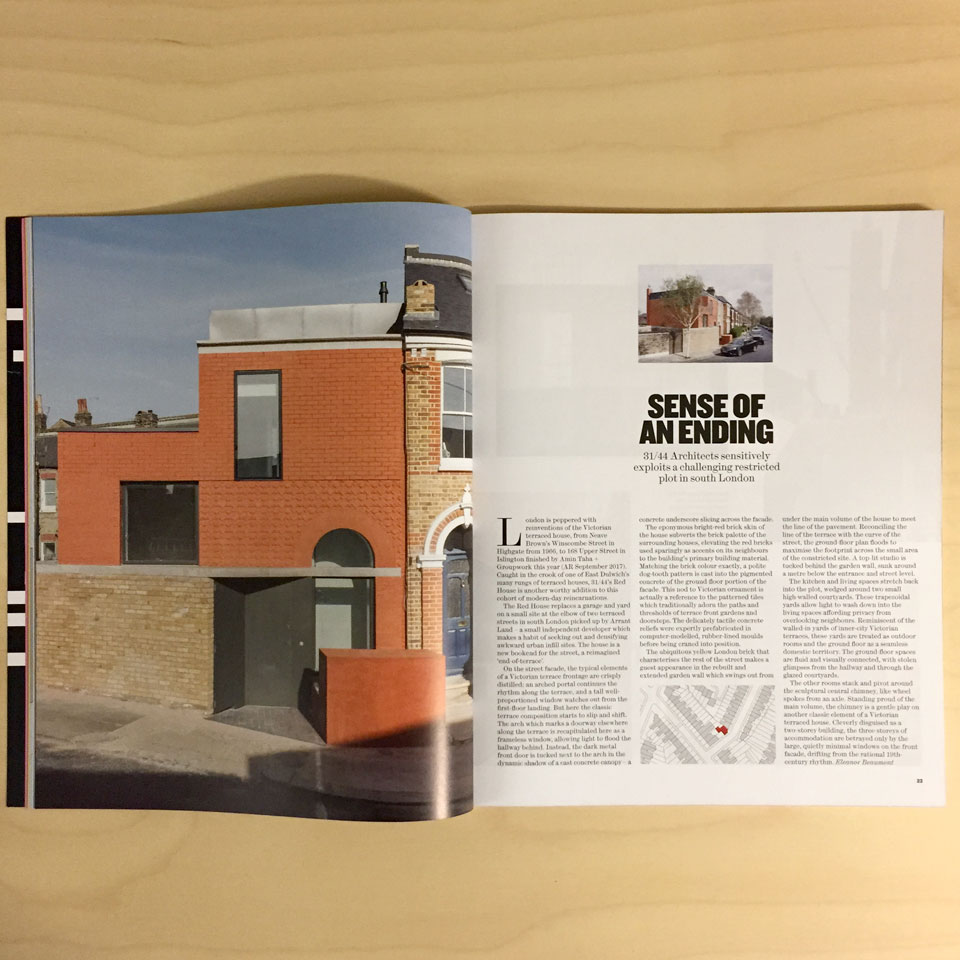 The Architectural Review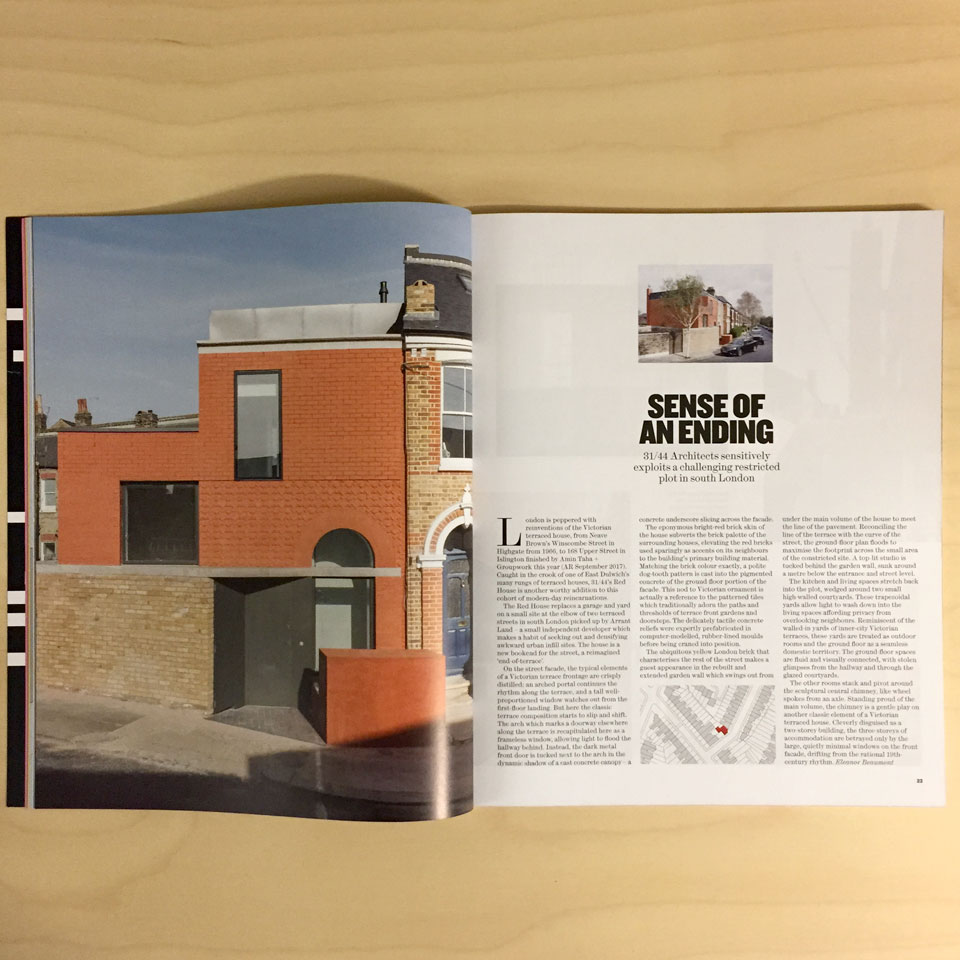 Red House is shortlisted for the 2017 AR Emerging Architecture Prize and it's in the @ArchReview !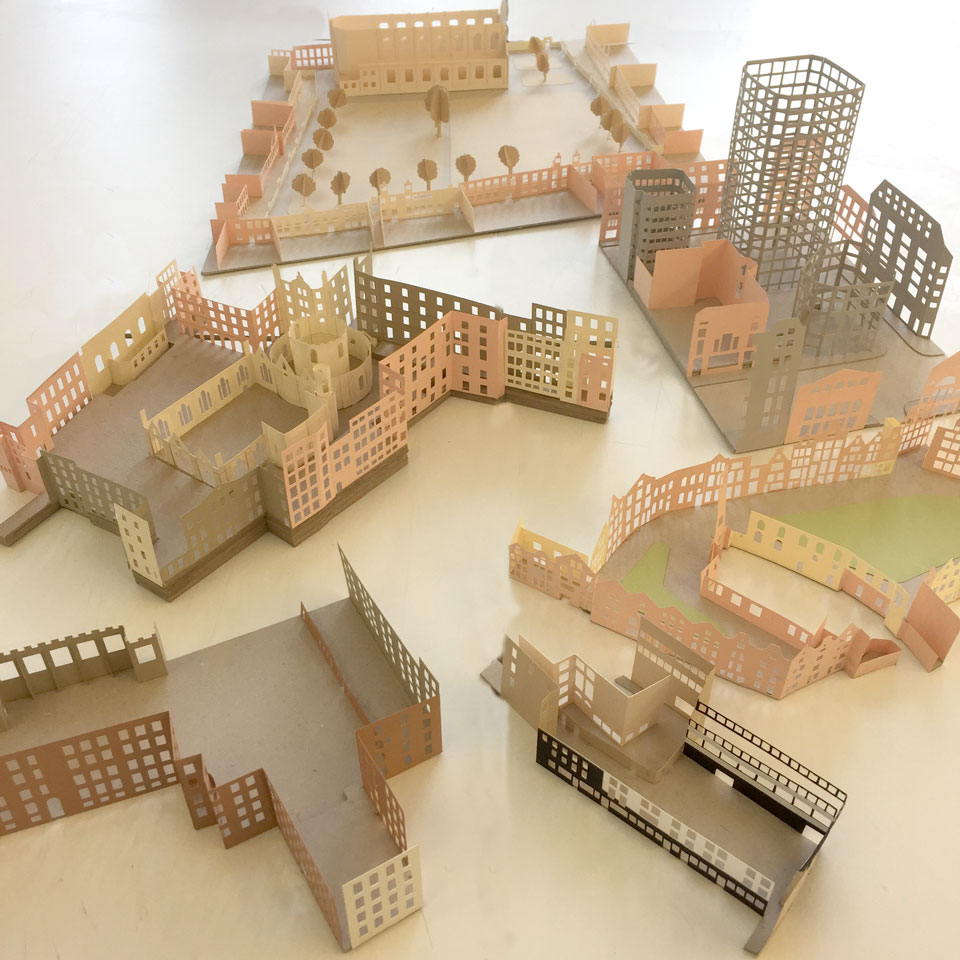 Teaching Practice: The Deep City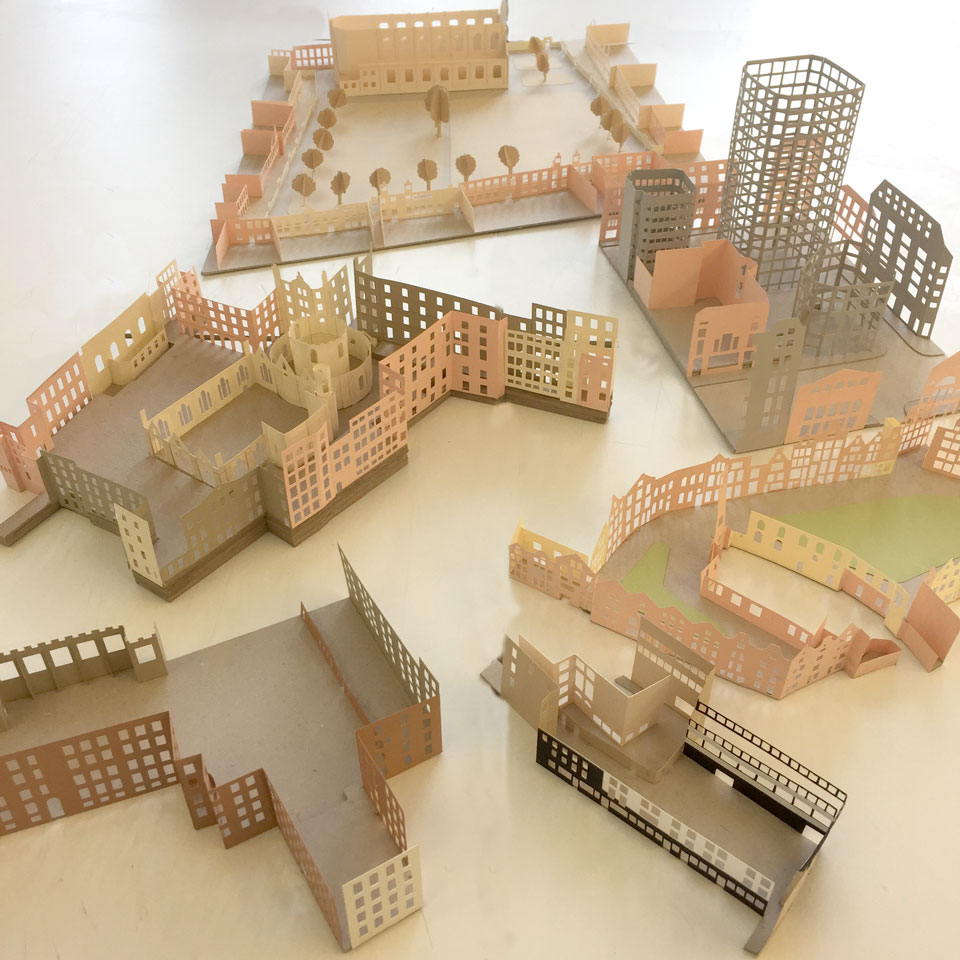 Models of deep (perforate) blocks in London, Amsterdam and Ghent made by our students @KU_Arch_Land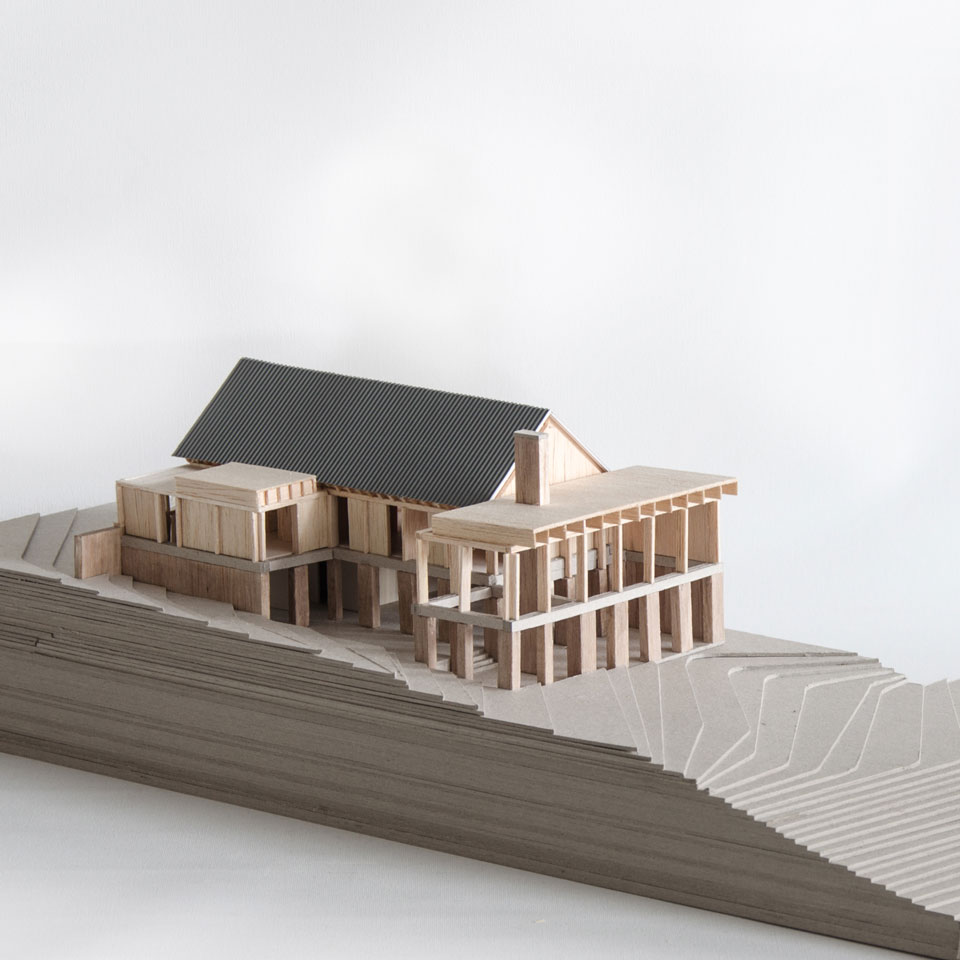 Timber…!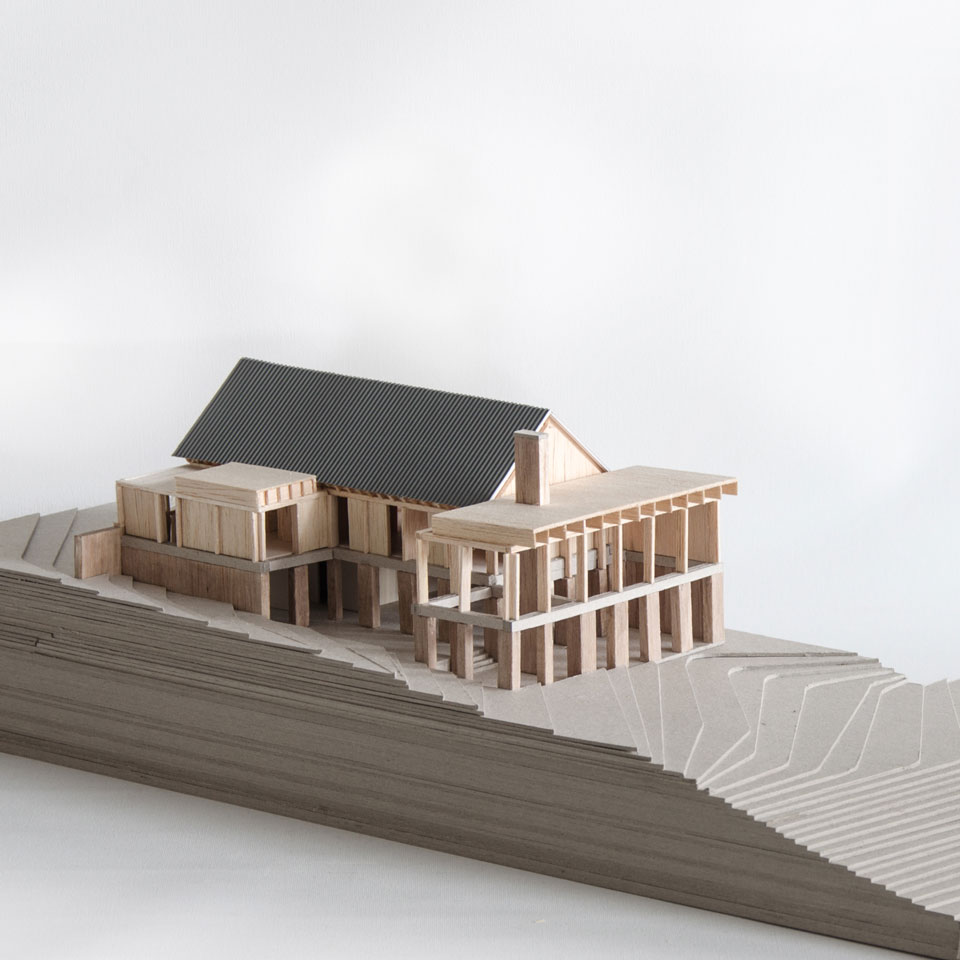 Model study for a house in Oregon, USA. A lot of timber, a few bricks and just a tiny bit of concrete (we couldn't help it).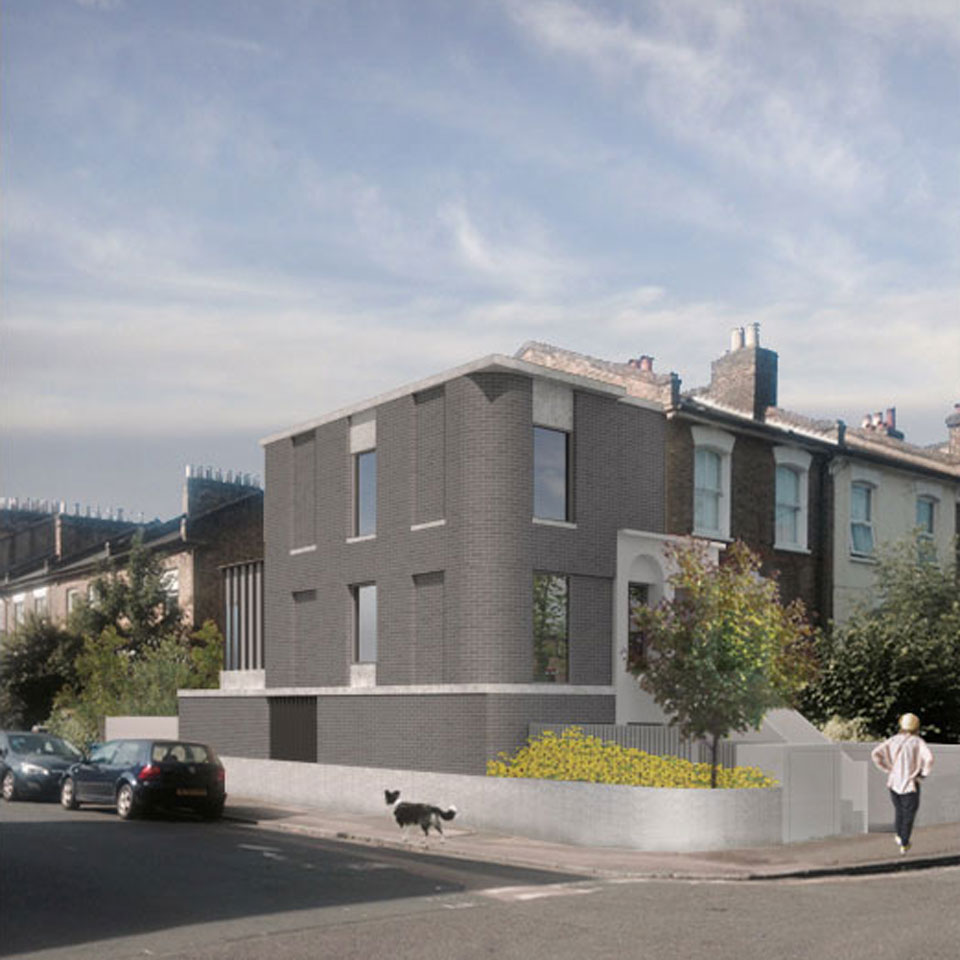 Quiet neighbours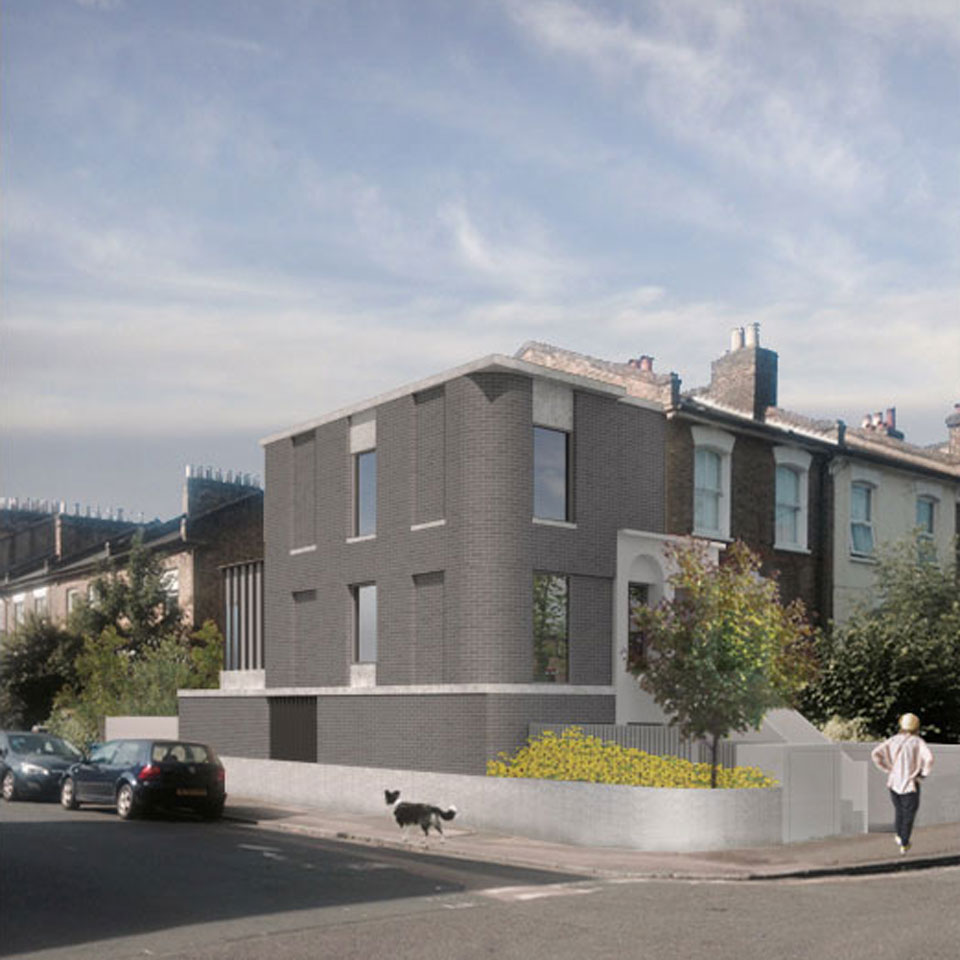 Well mannered neighbour for a street in south London. #nofussornothing
Work in progress (/it's changed already…)
Facade study: mortar slurried brick, concrete and terrazzo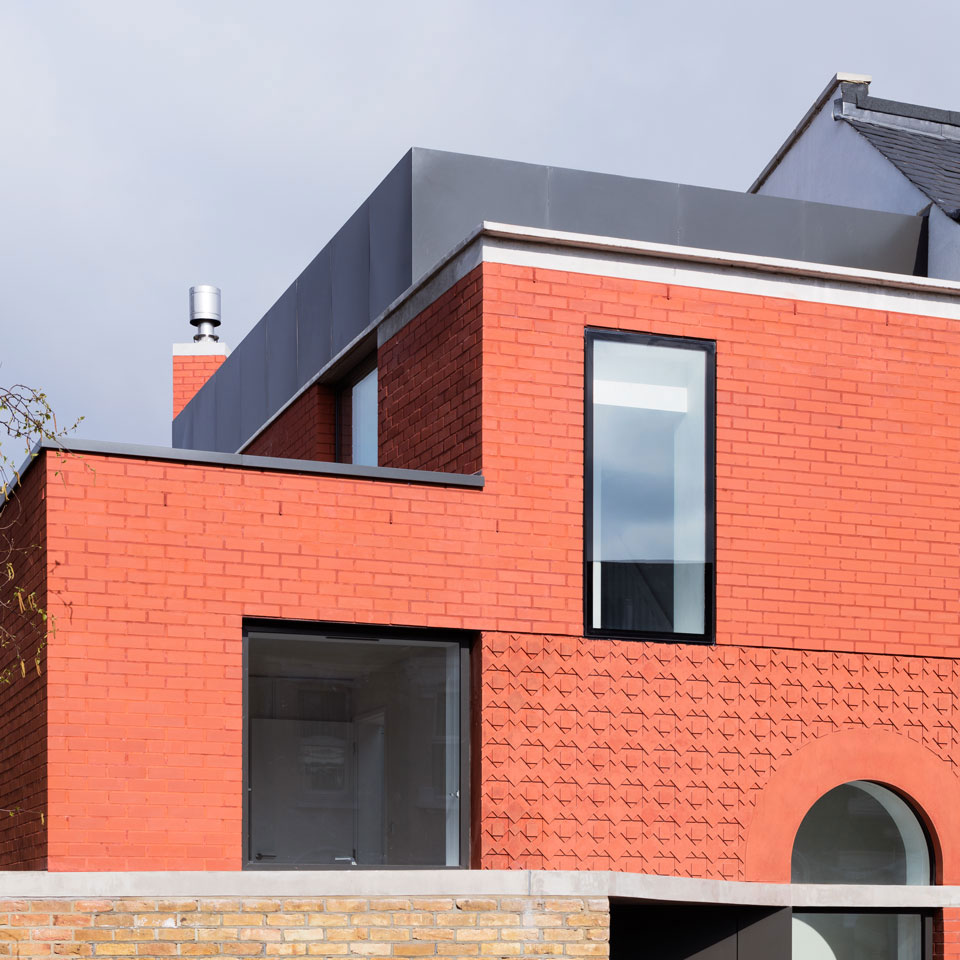 AR Emerging Architecture 2017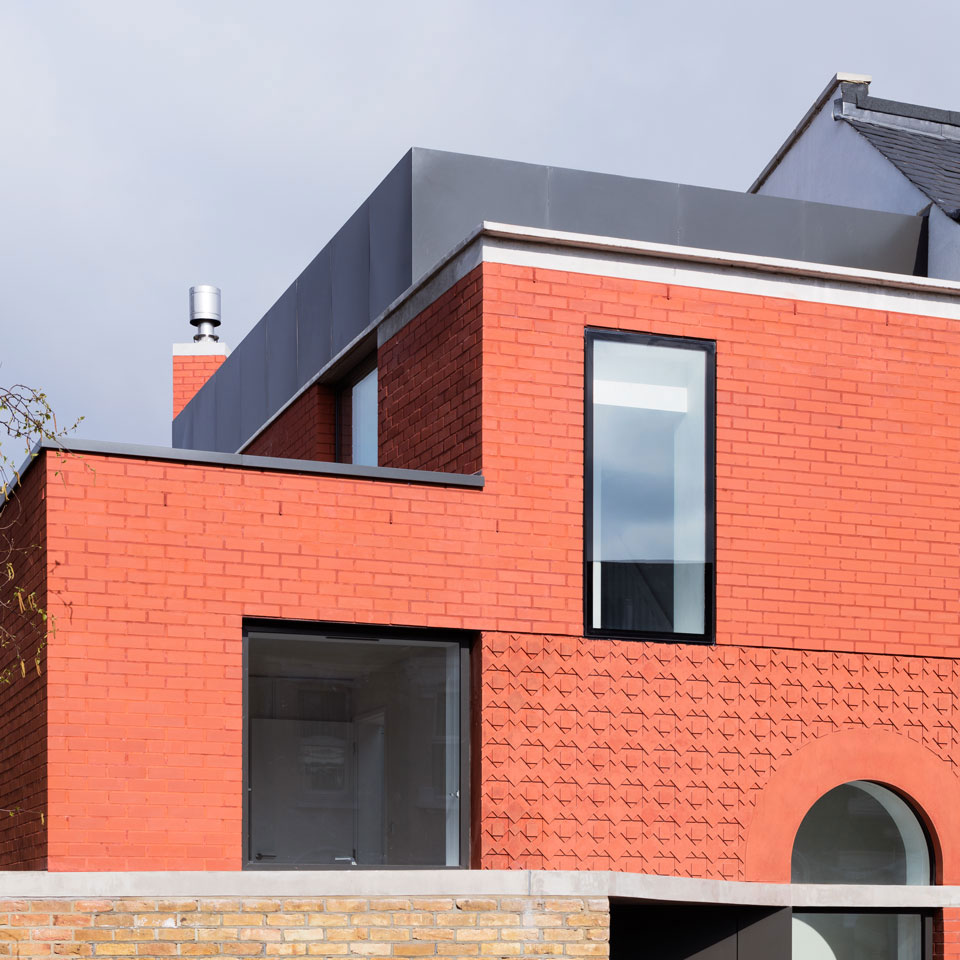 We are excited, shocked and humbled that Red House has been shortlisted as one of 15 global projects for the @ArchReview 2017 Emerging Architecture Award.  #didntseethatcoming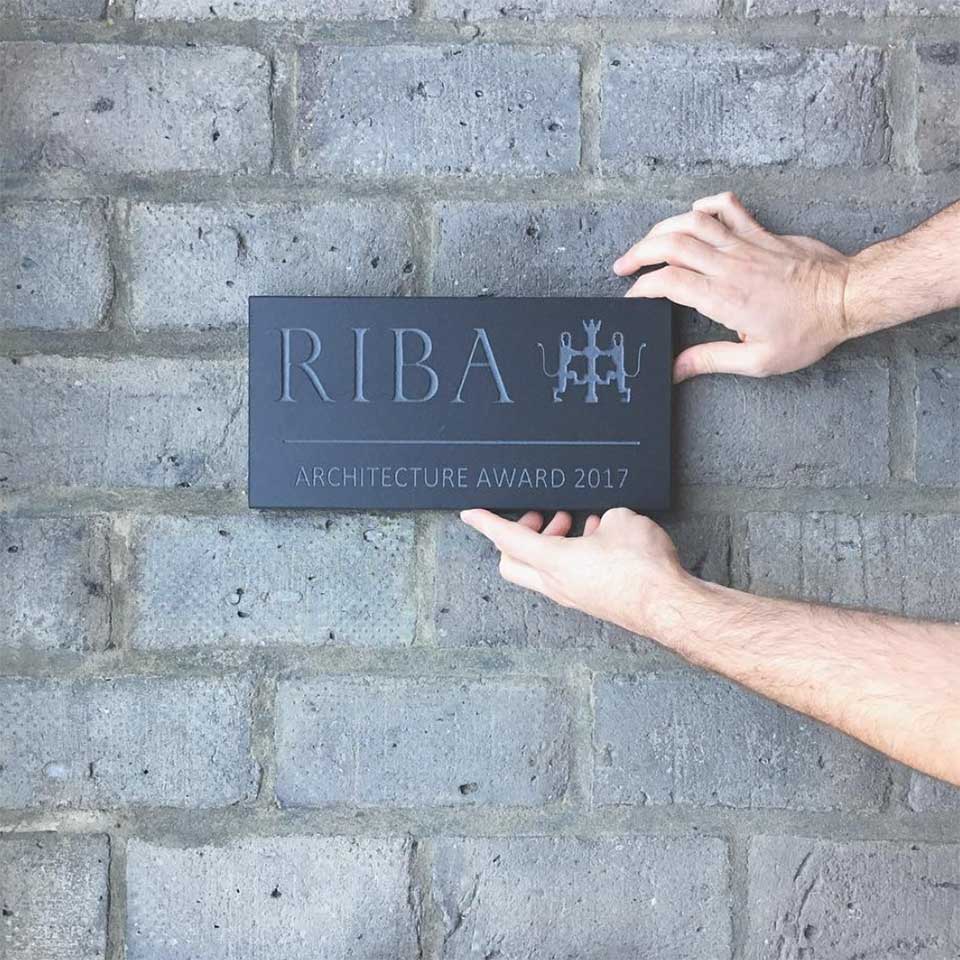 Rewarding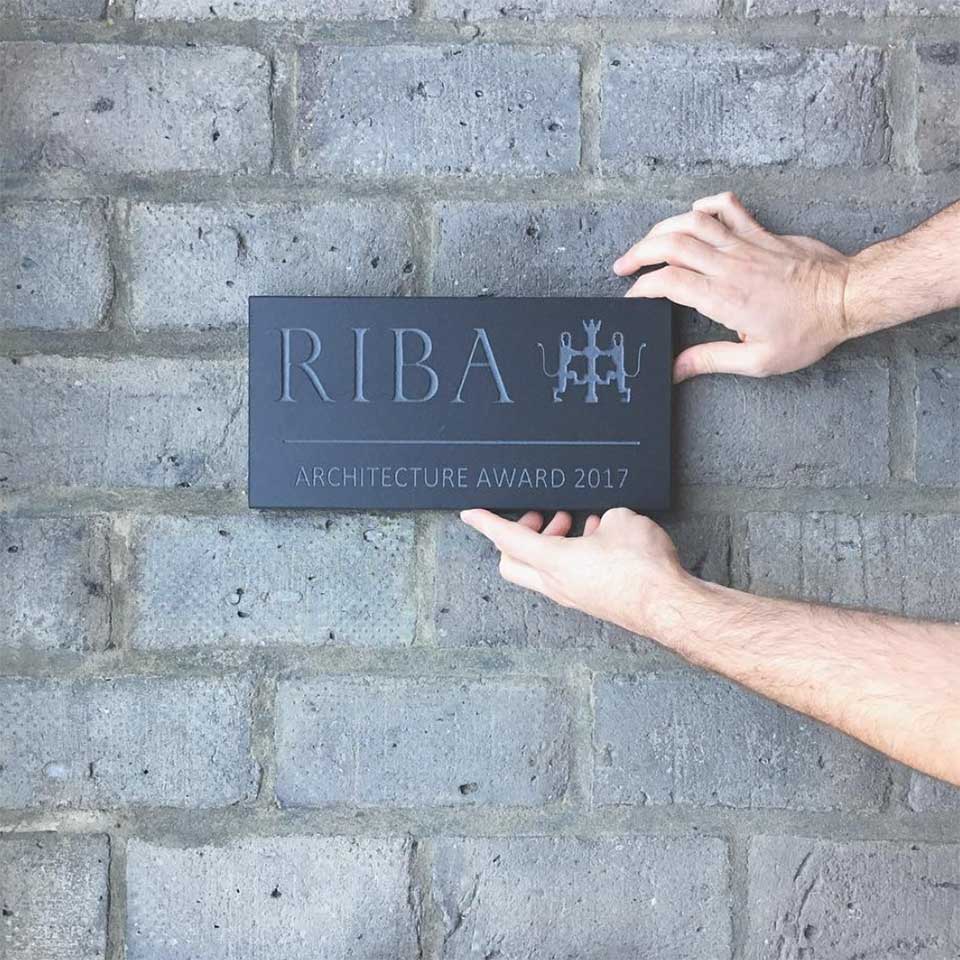 No.49 getting its medals on. #leftabitdownabit Photo by @ournewhouse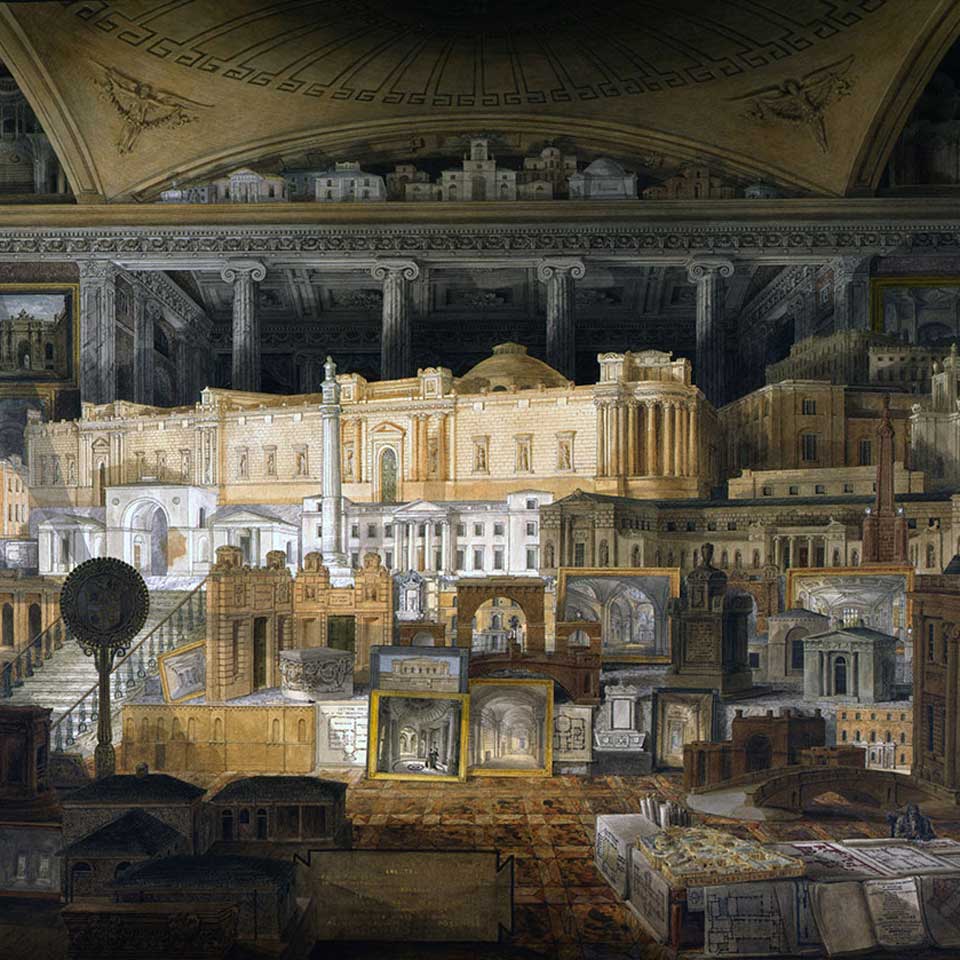 The Deep City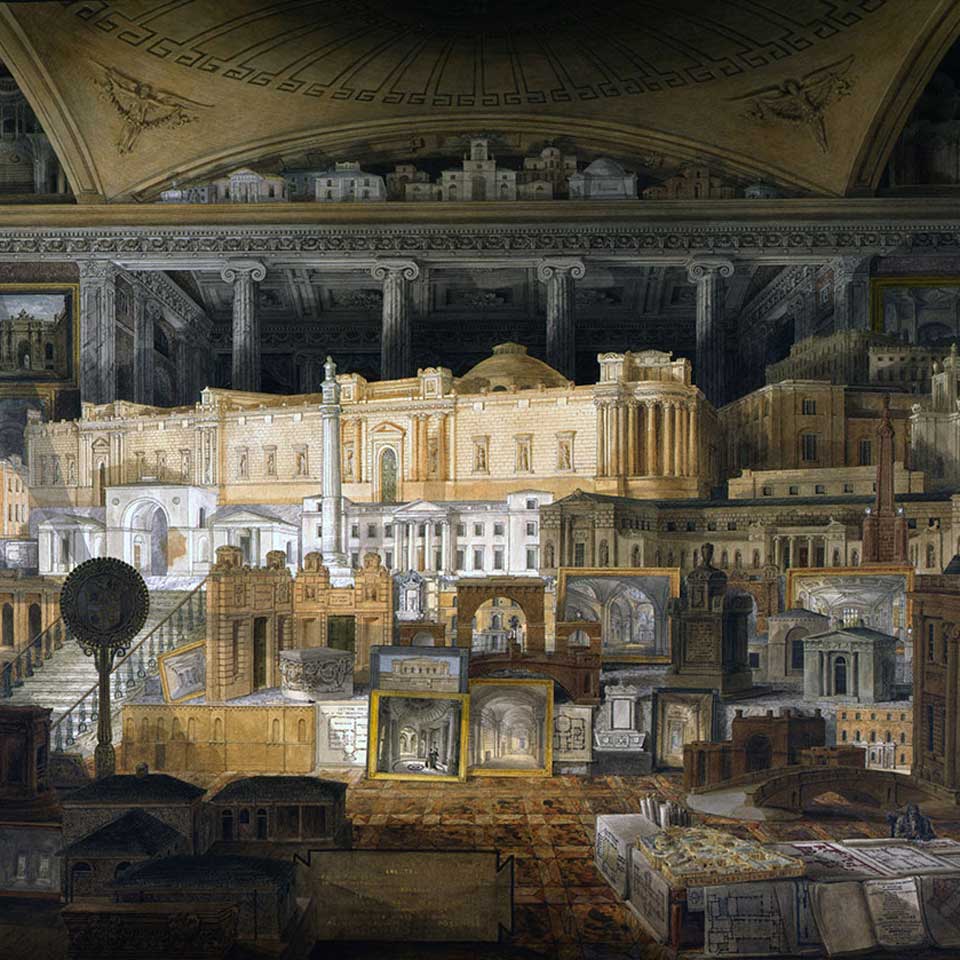 We've had our heads down preparing our teaching studio @KU_Arch_Land Our teaching is going to be closely aligned with our working practise and recurring themes. We're looking forward to getting started. #preachwhatyoupractise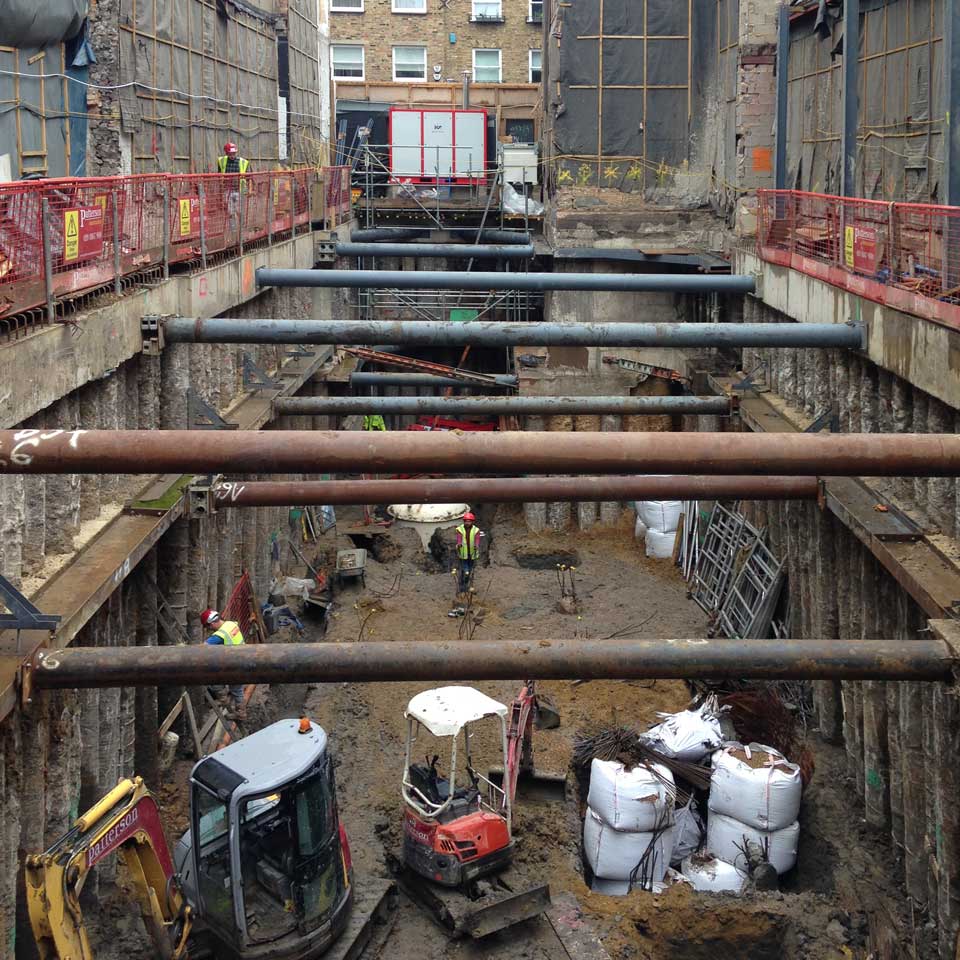 Digging a hole for ourselves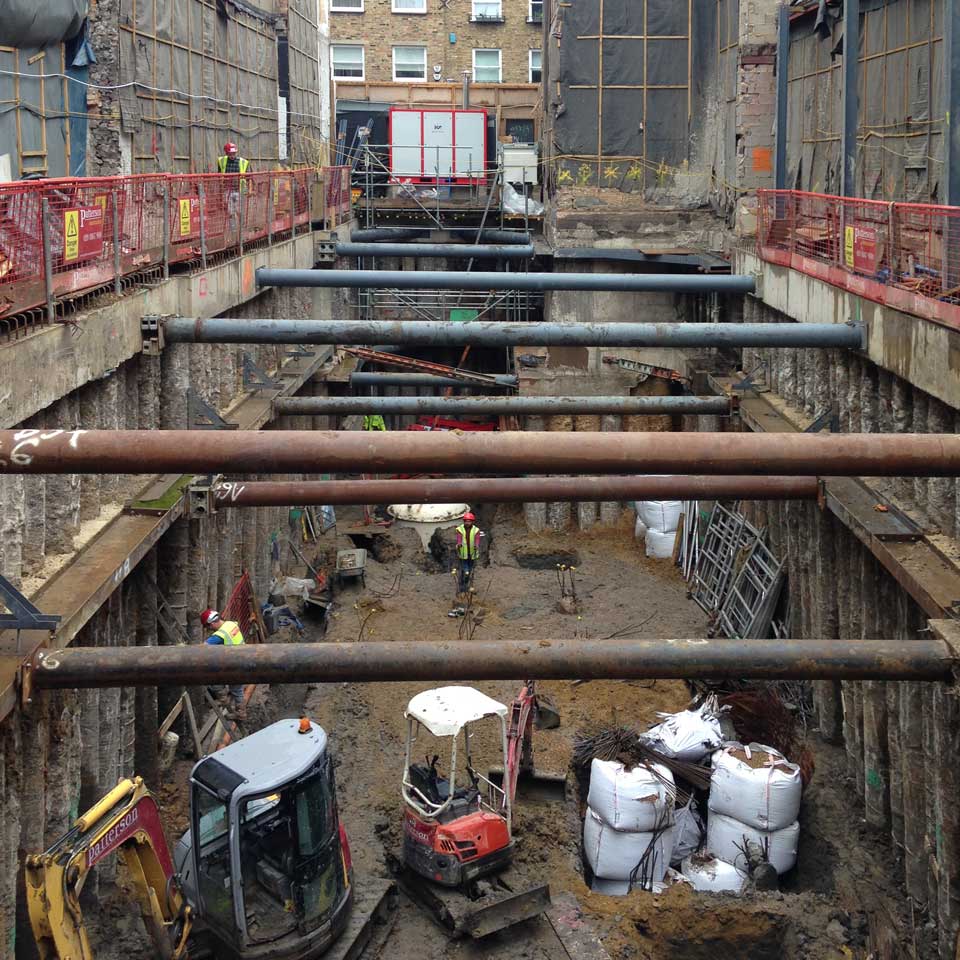 Is there such a thing as a bottoming-out ceremony? Excavation complete for Redchurch & Whitby. #downdowndeeperanddown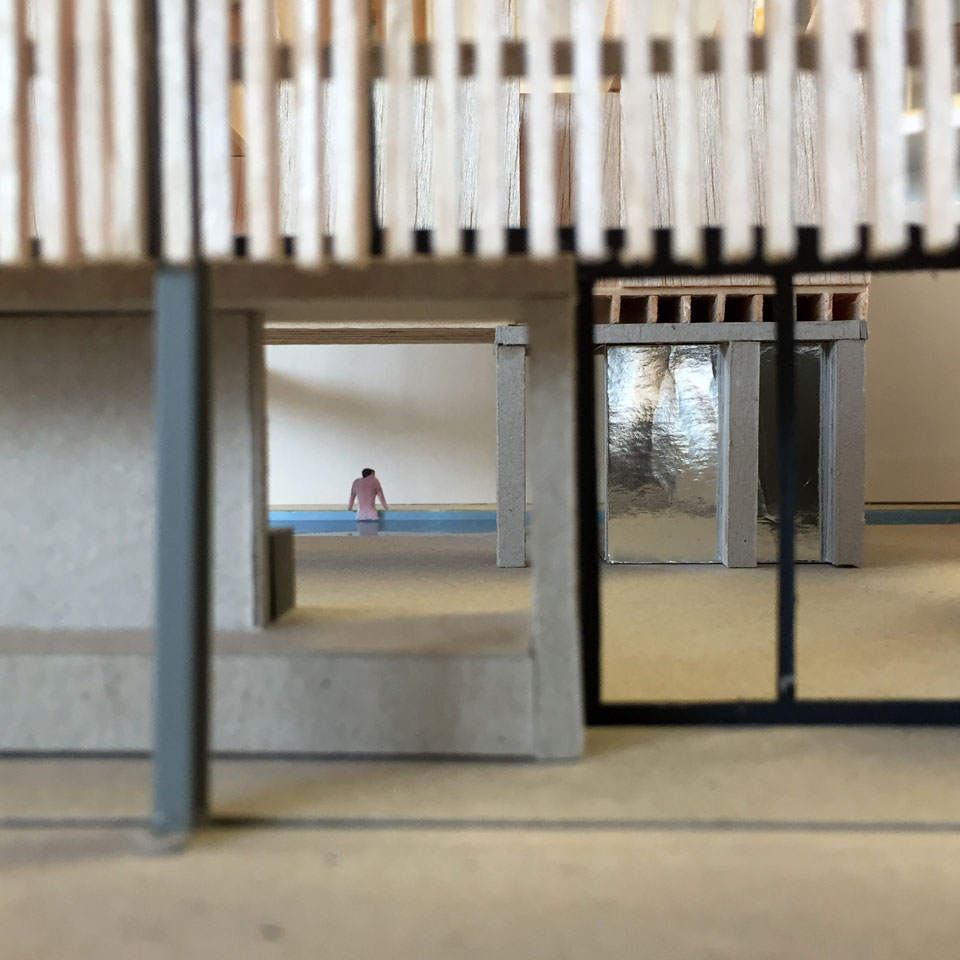 Poolside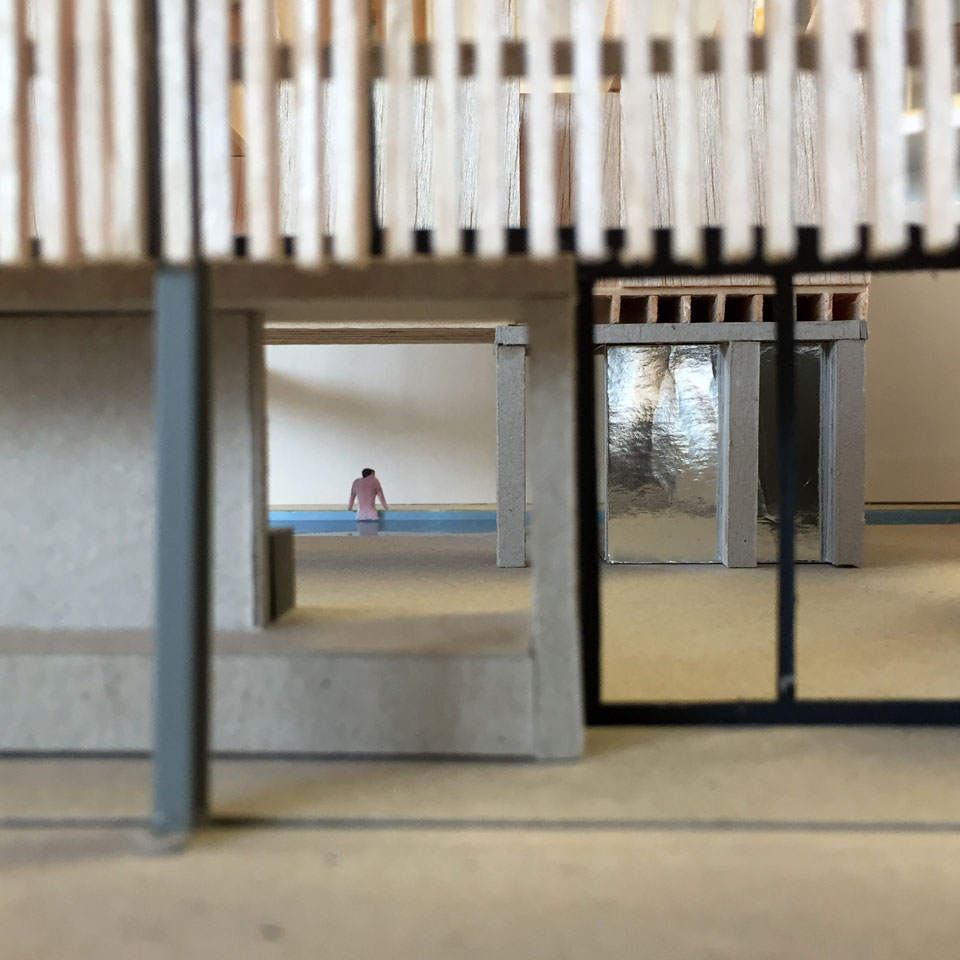 Working process: model for a barn conversion in East Anglia.
Park House Garden
Earlier this week we visited the new residents of Park House to see how they were all settling in. The planting is beginning to feel like a real garden.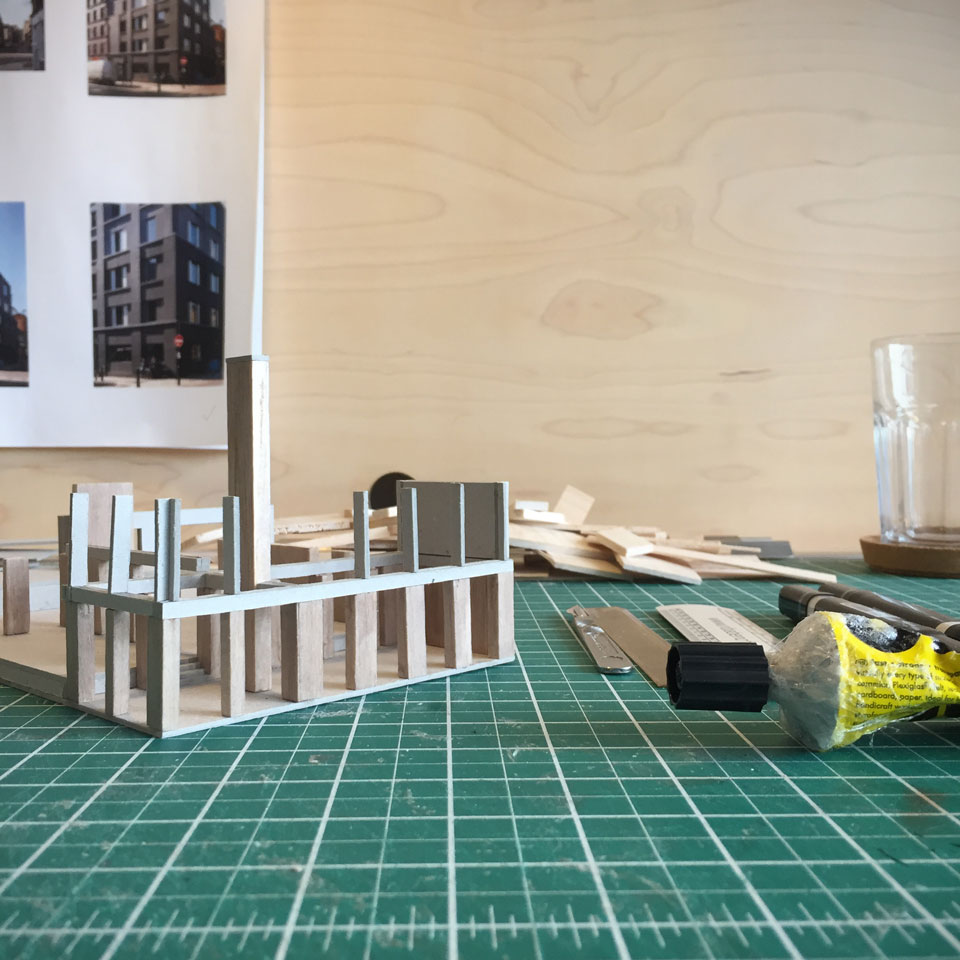 Work in Progress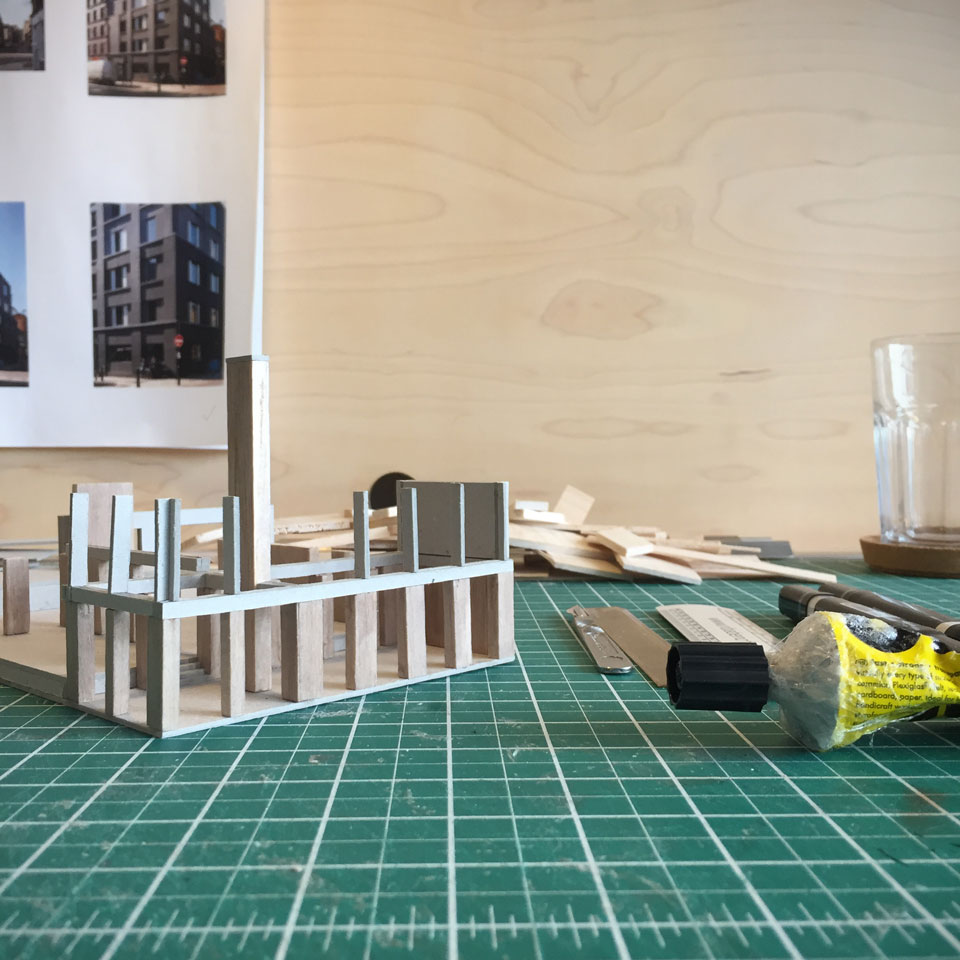 Small model of a (quite) large house in Oregon.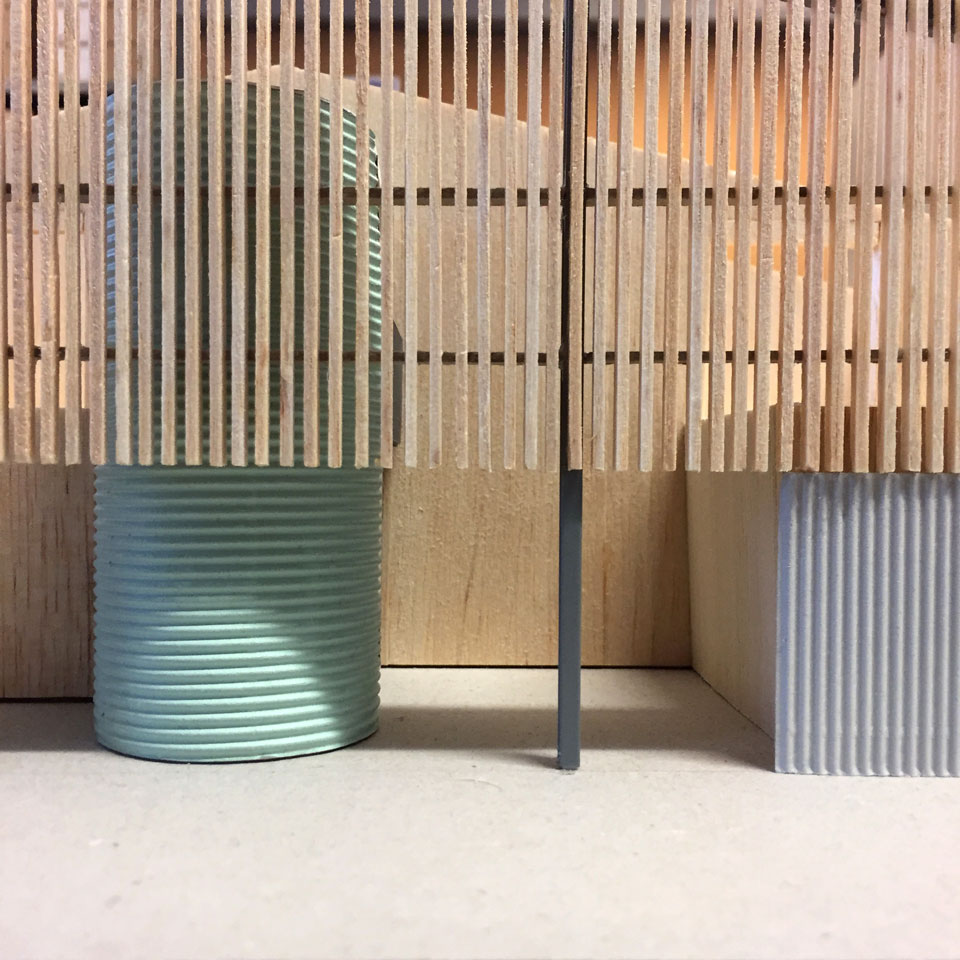 Making an entrance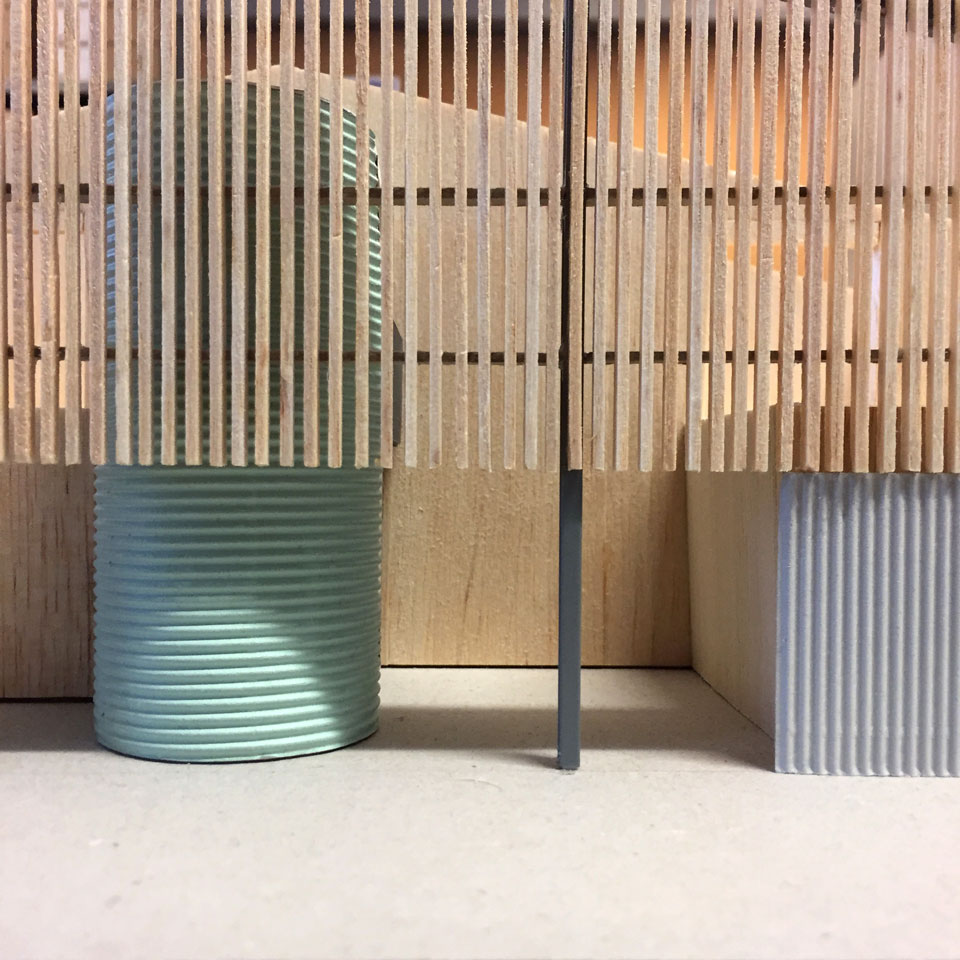 In progress: model of a barn conversion, Norfolk. OK, we need a door.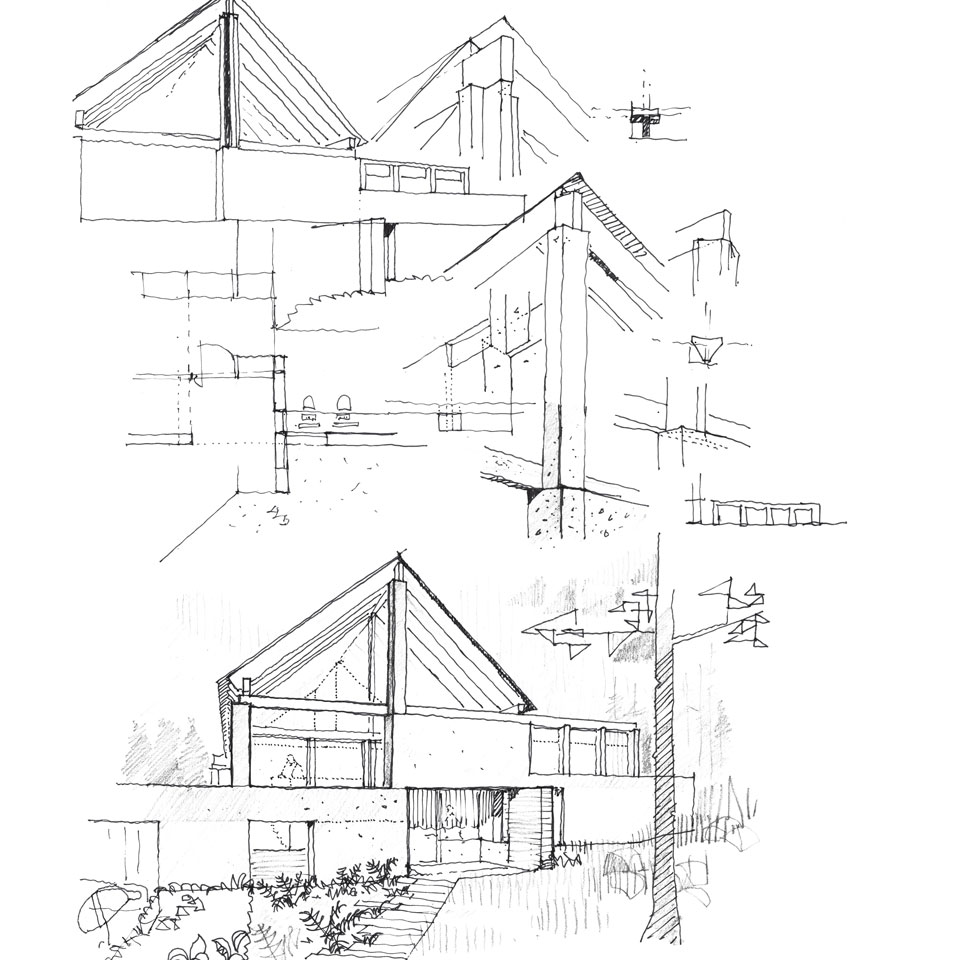 Everything all at once.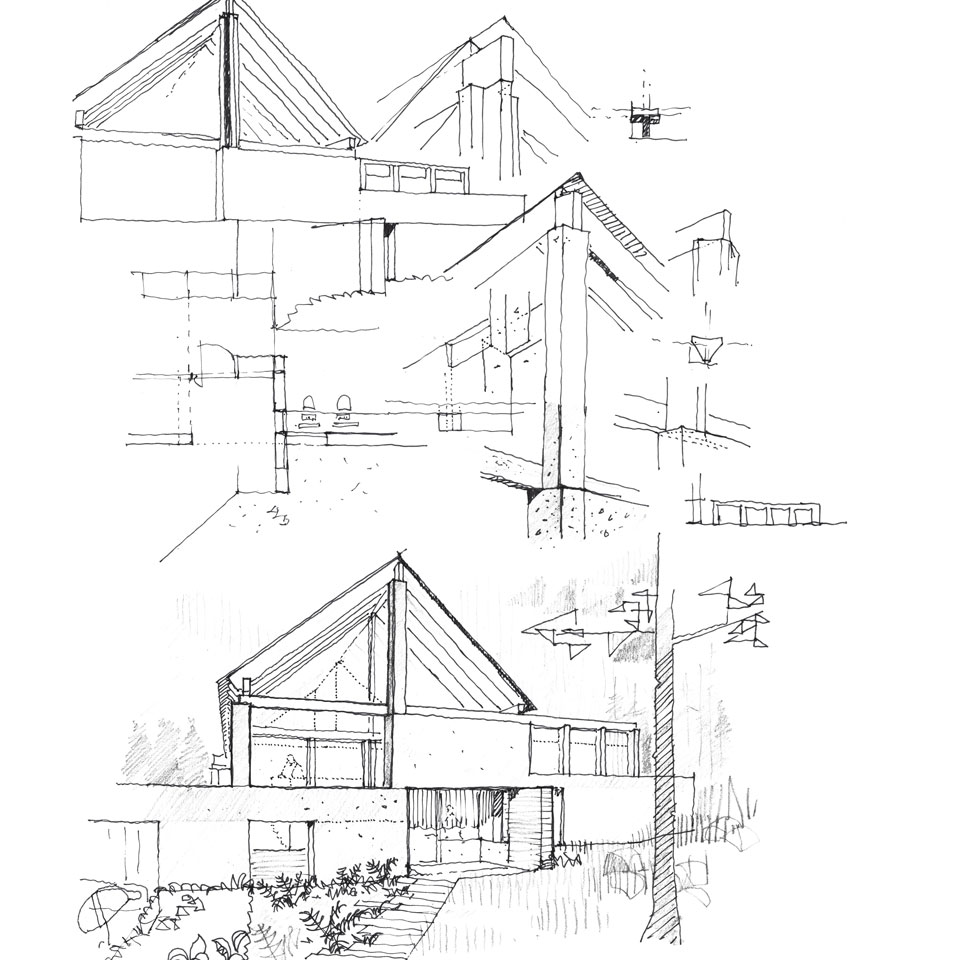 We've been assembling some unedited sketchbook pages to describe our design process for a possible publication. This one's for our students @KU_Arch_Land #practicewhatwepreach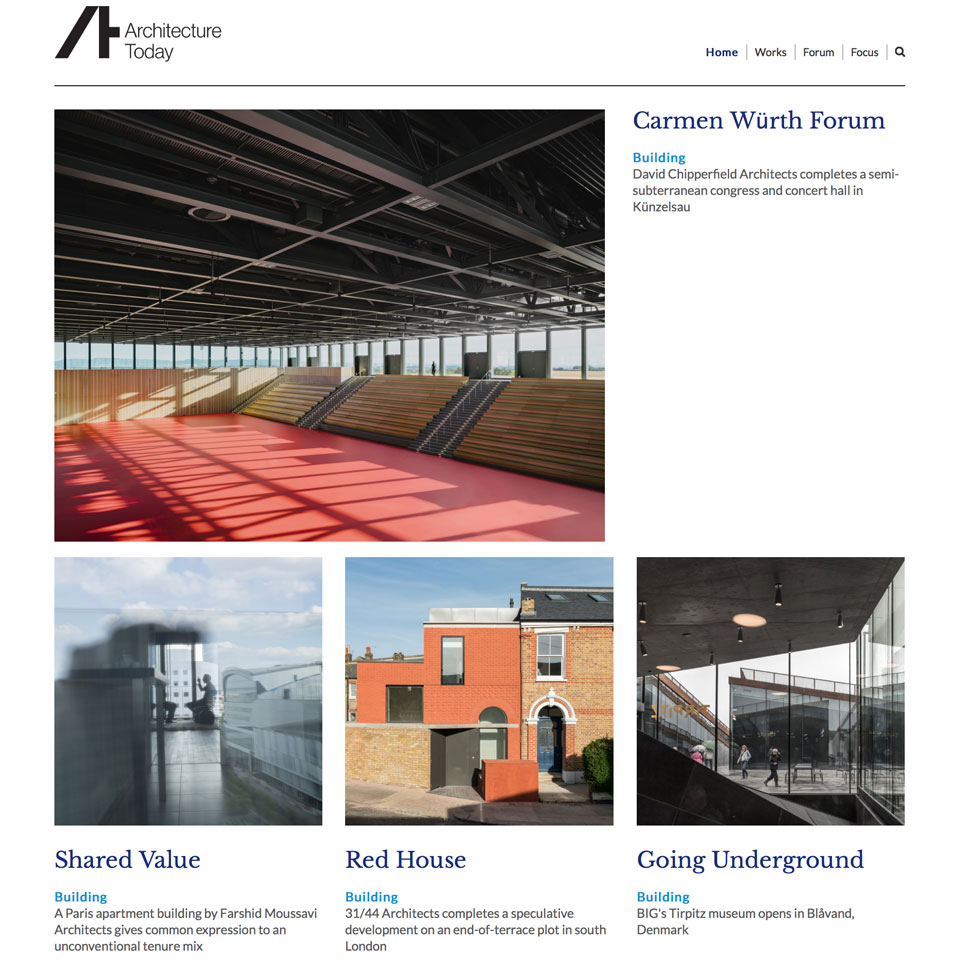 Good Neighbours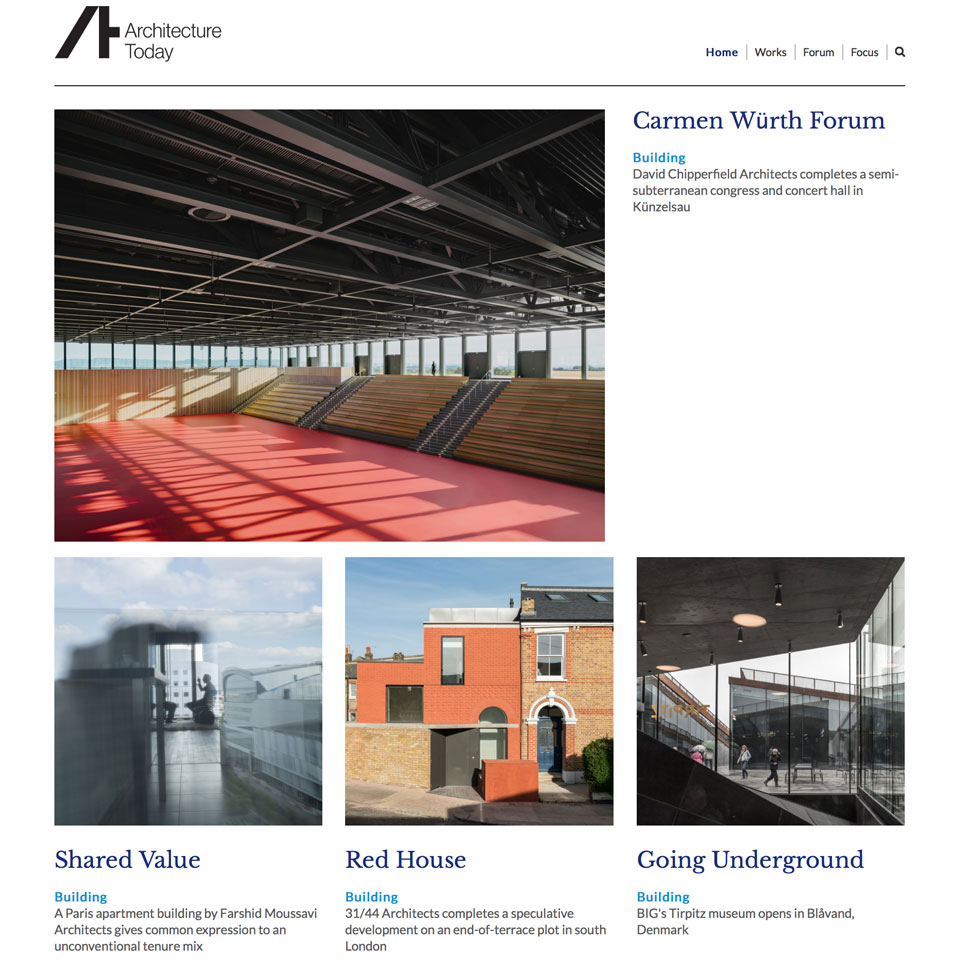 We're on @Arch_Today , honoured to be snuggled between Sir David Chipperfield, BIG and Farshid Moussavi.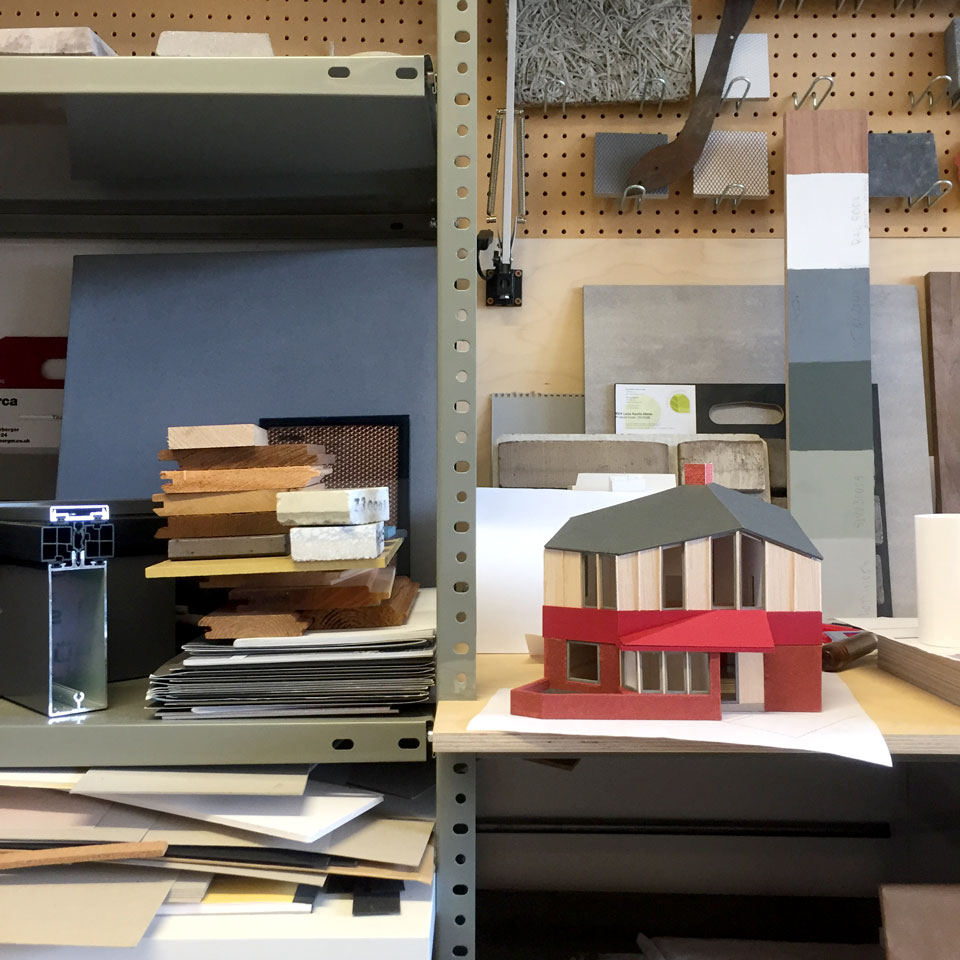 Diamond in the rough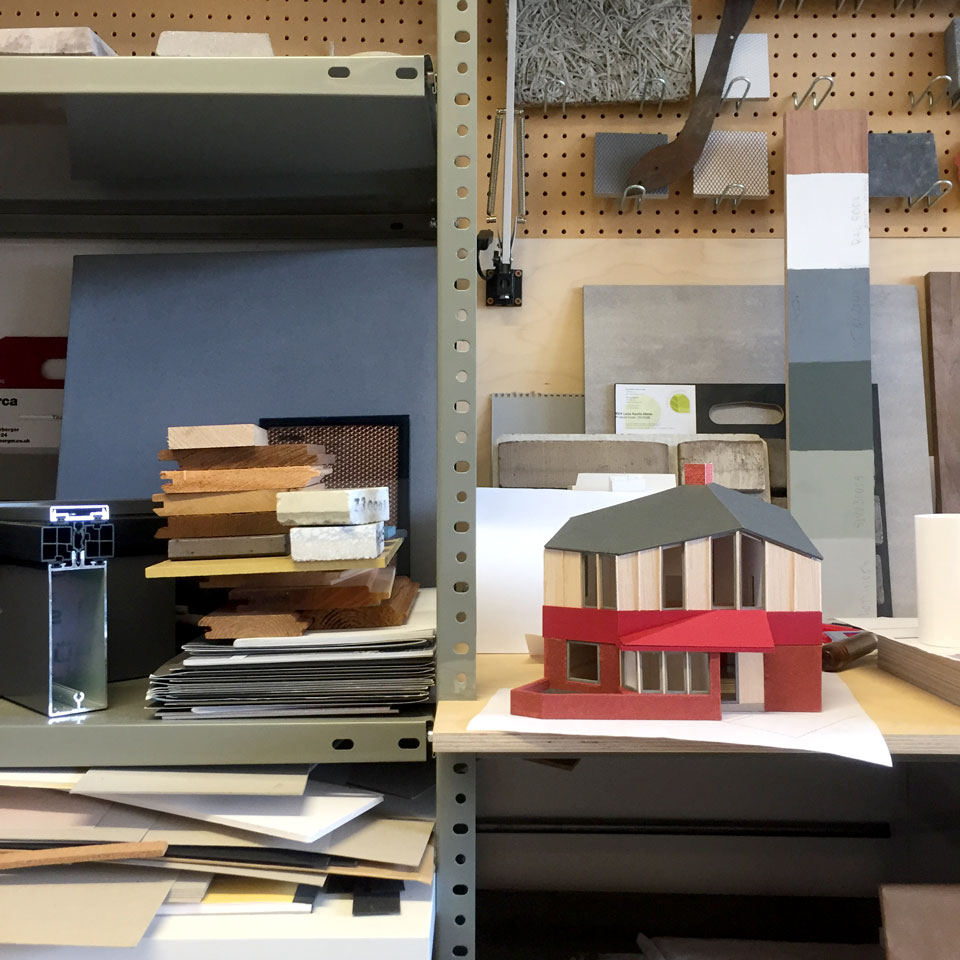 Model of a faceted house in an Arts and Crafts suburb that twists in response to the street and its neighbours.  #yeahIknowweneedtotidyup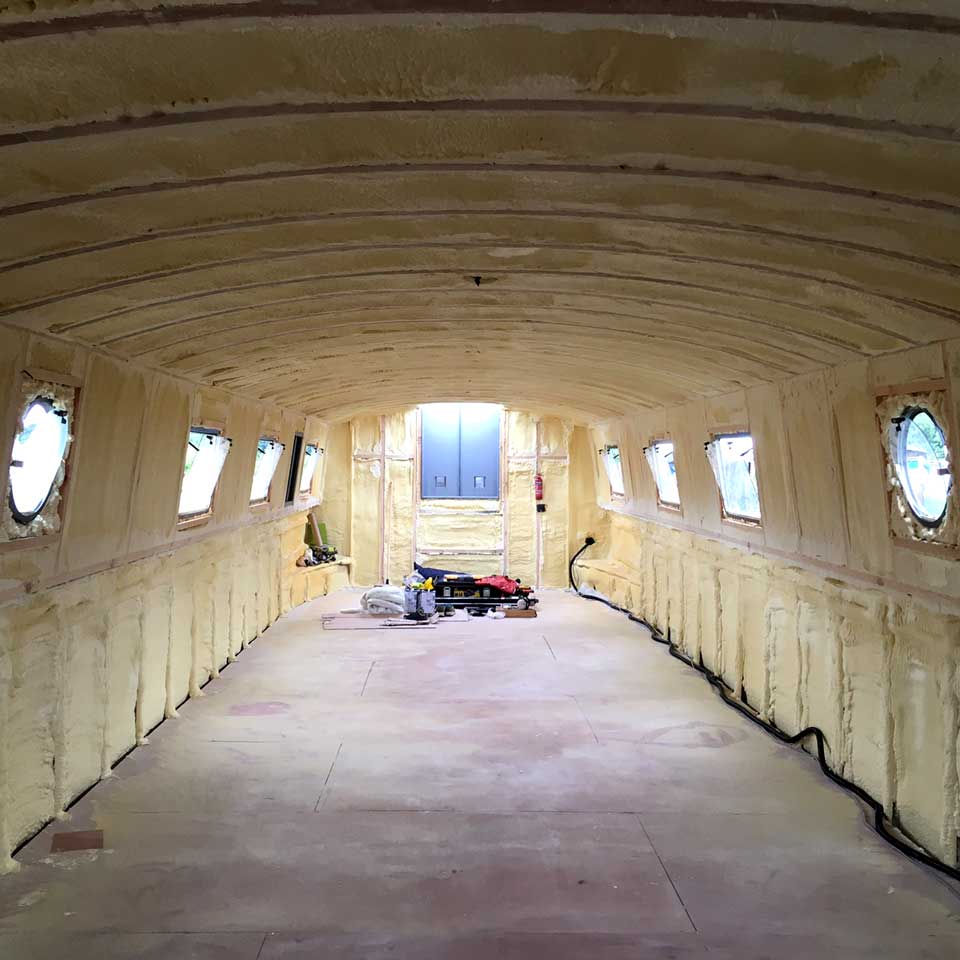 New site.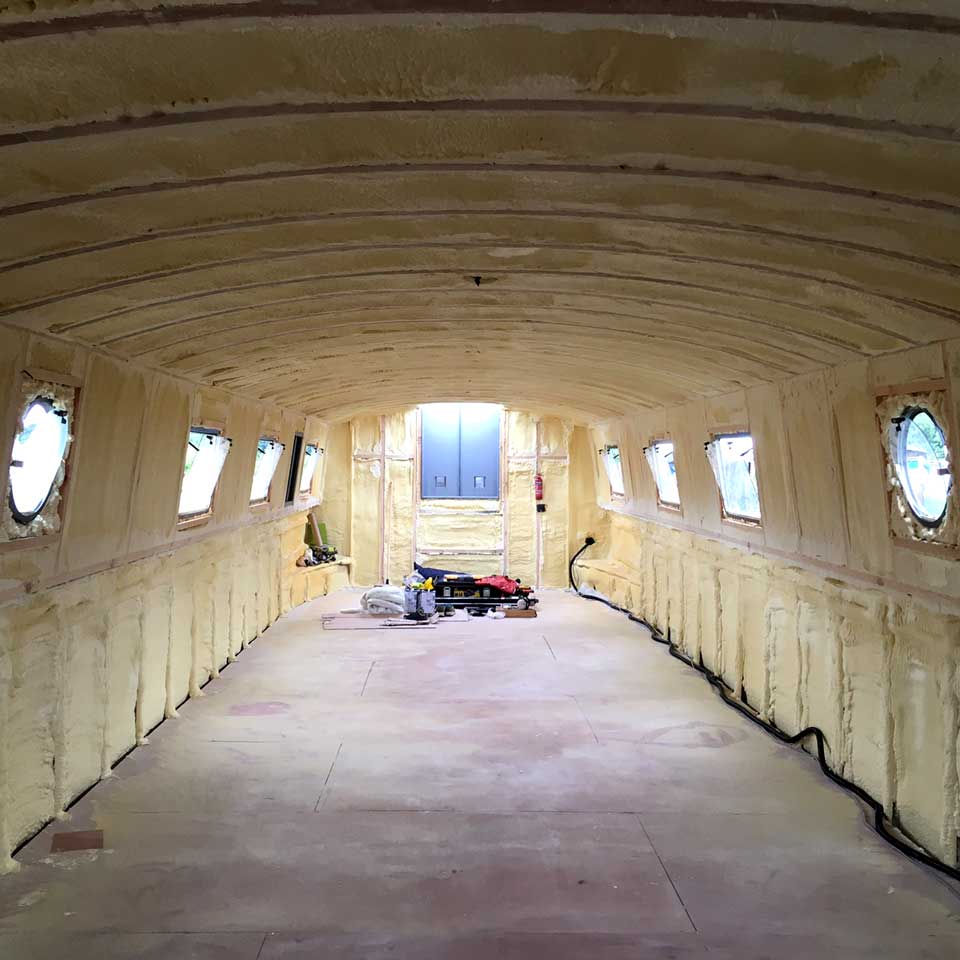 It's a moving target.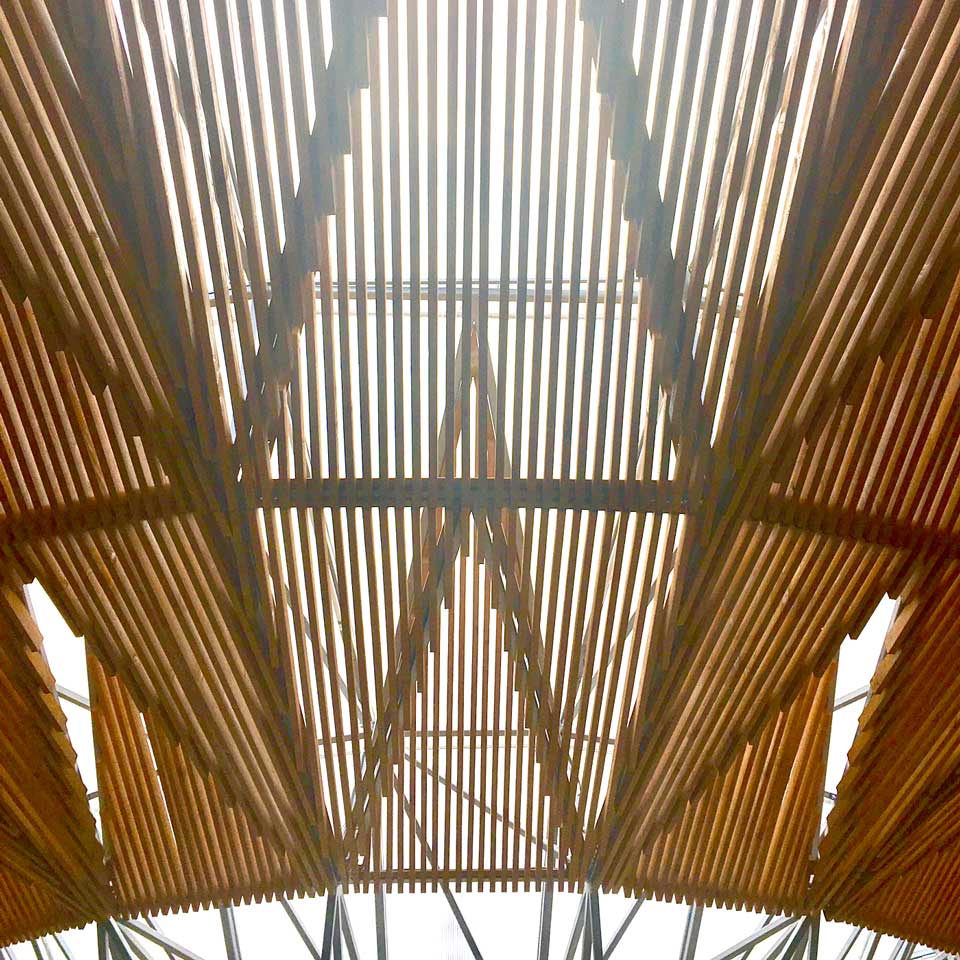 Looking Up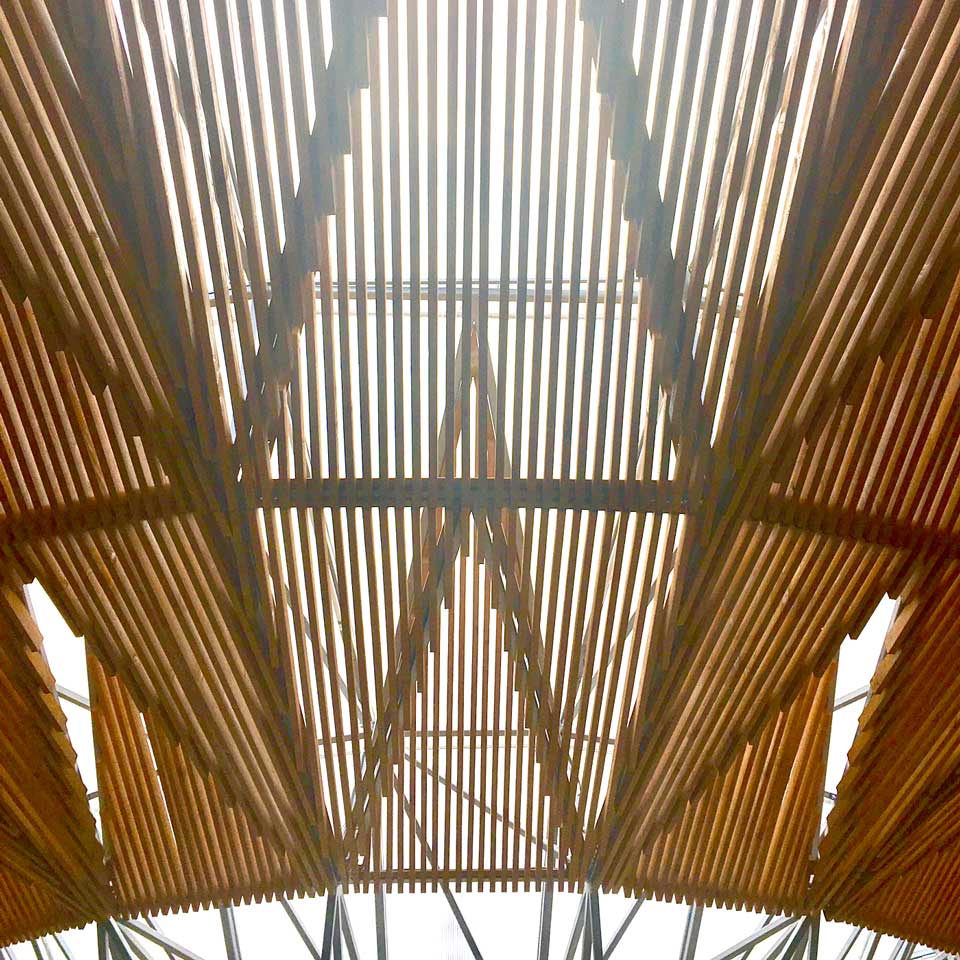 We were at the @RIBA party last night held @SerpentineUK to celebrate all 49 @RIBA National Award winners. (No. 49 has one!)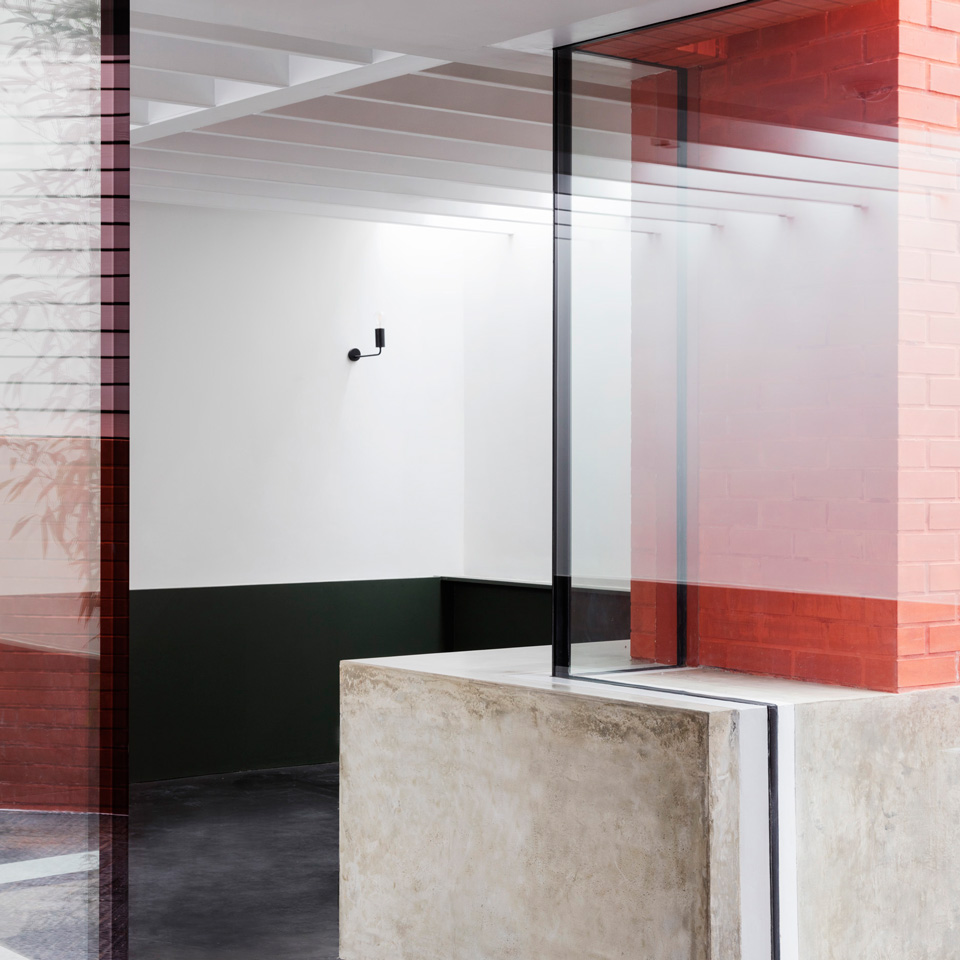 Red House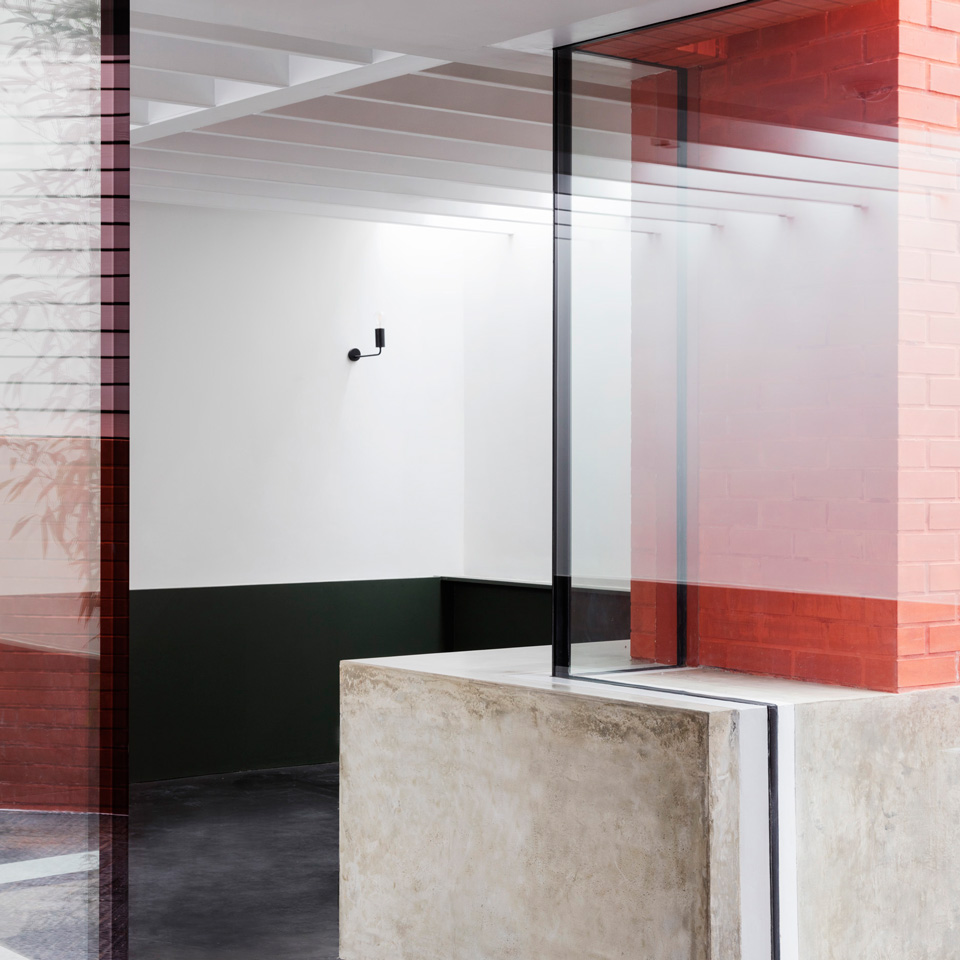 It's a bit less red on the inside.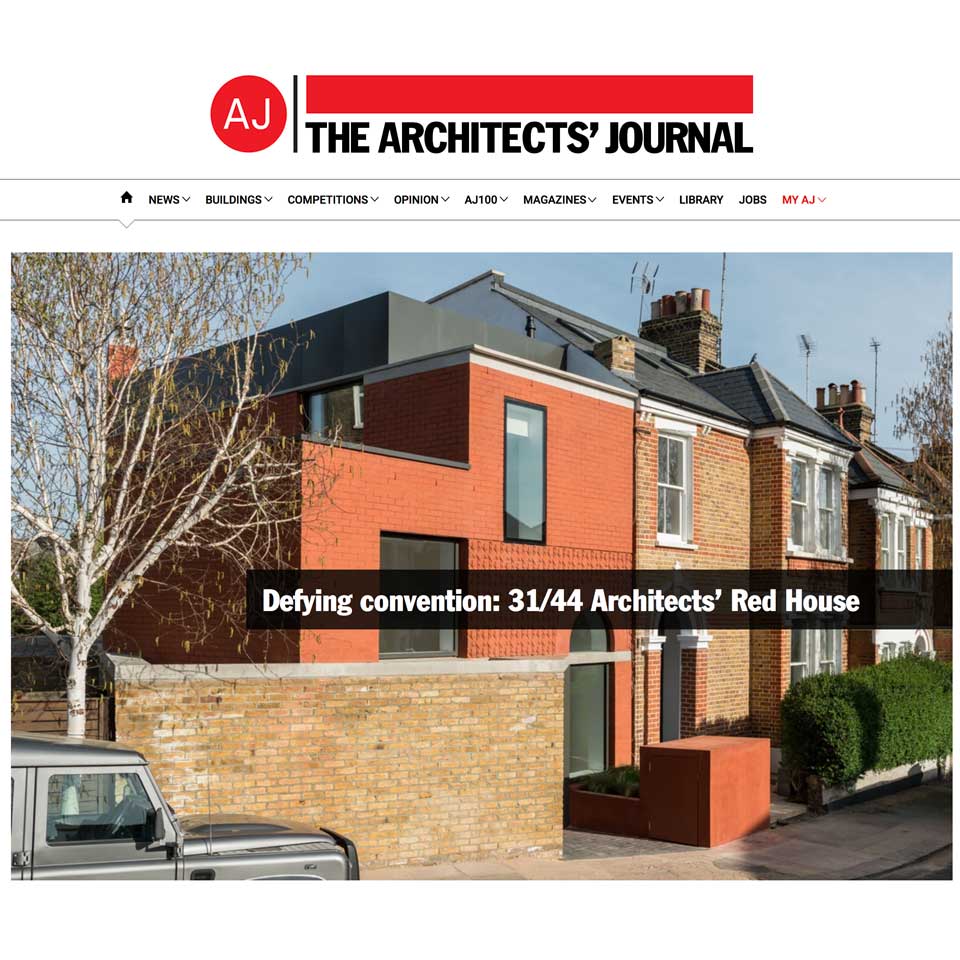 Red House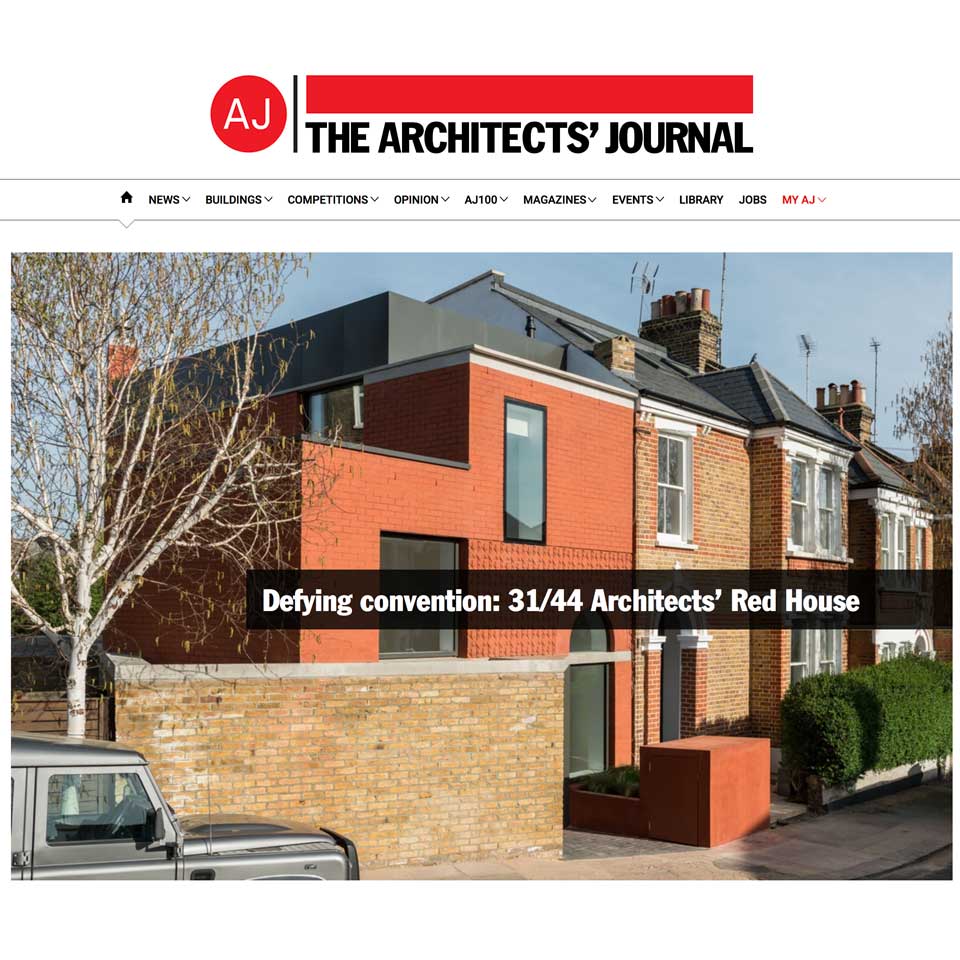 Red House is in this week's @ArchitectsJrnal and online. Thanks to Jay Merrick for such an entertaining write-up. Axo!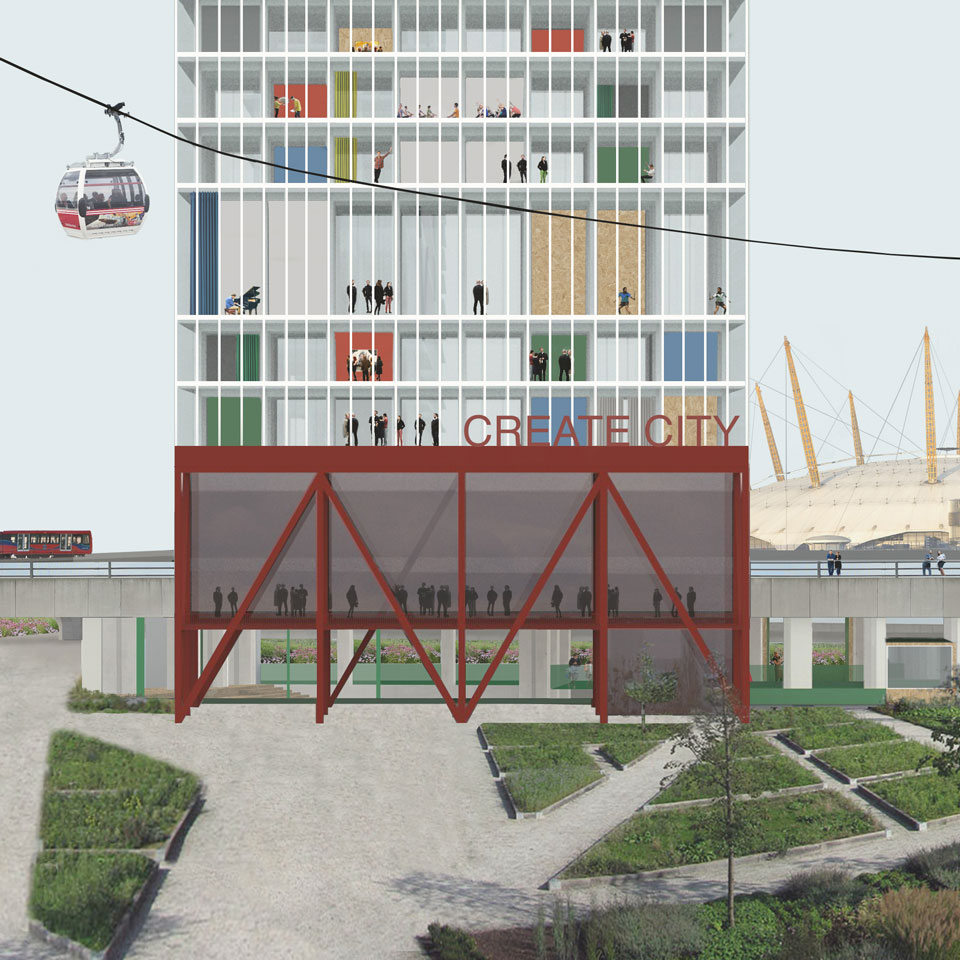 Losers 03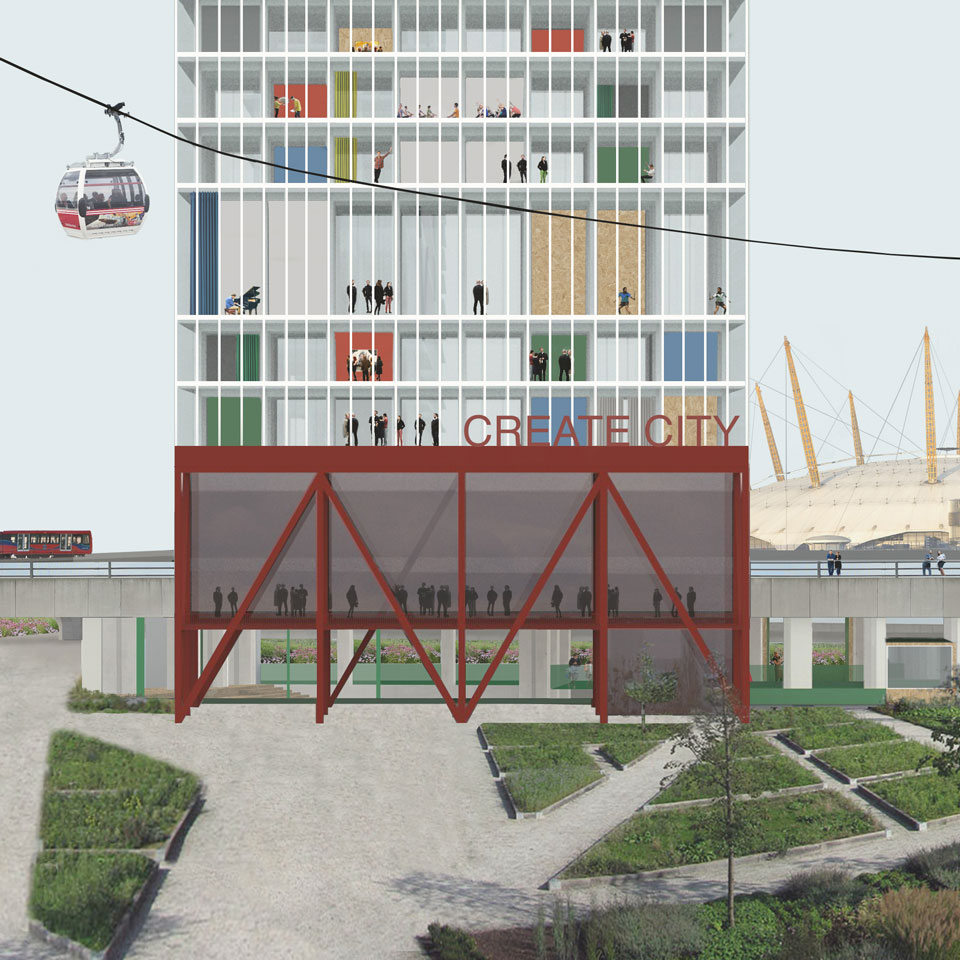 The Studios would expand creating a new fragment of city at the scale of infrastructure, stretching towards the river and a new city park…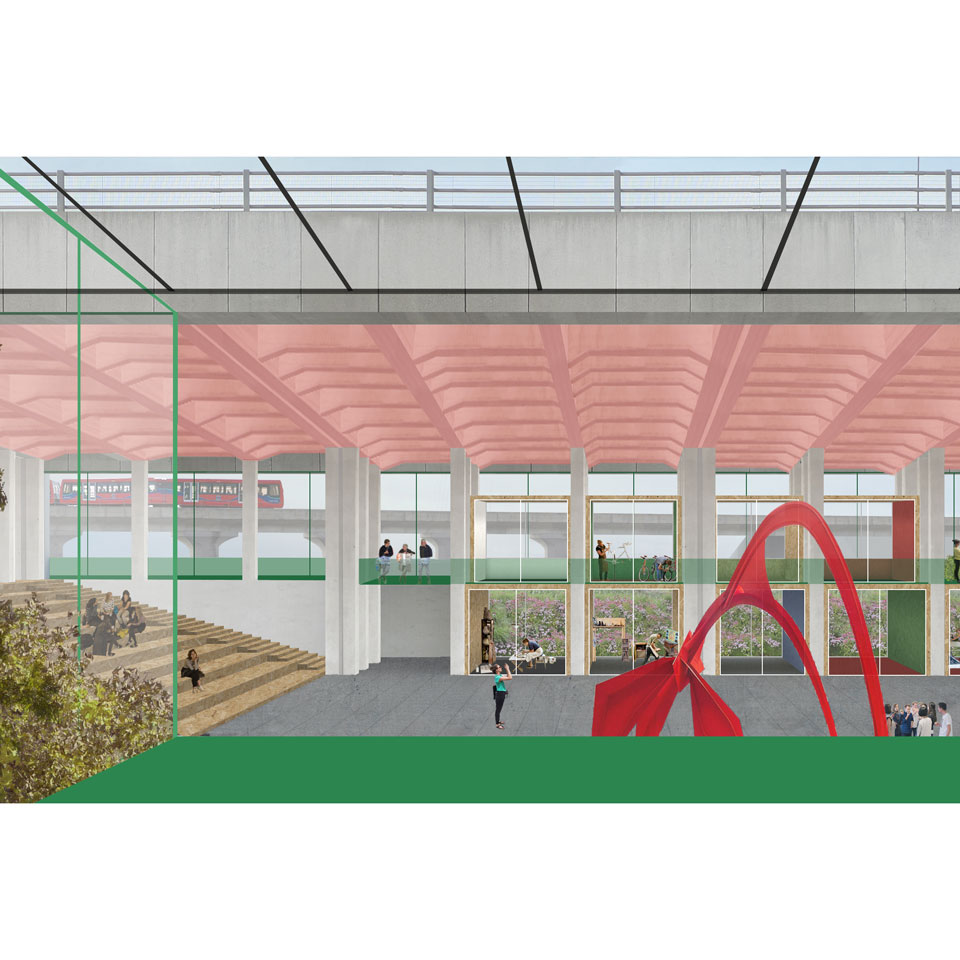 Losers 02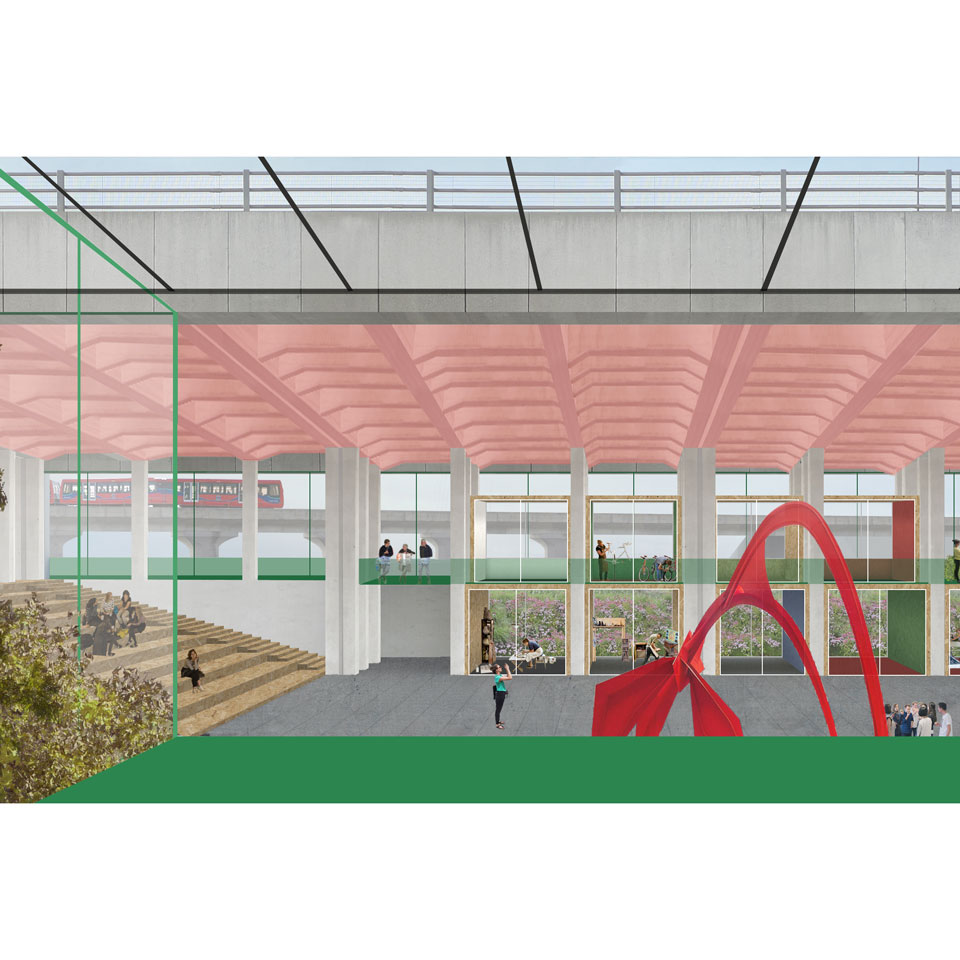 The market would support the creative studios centred around a Kunsthal.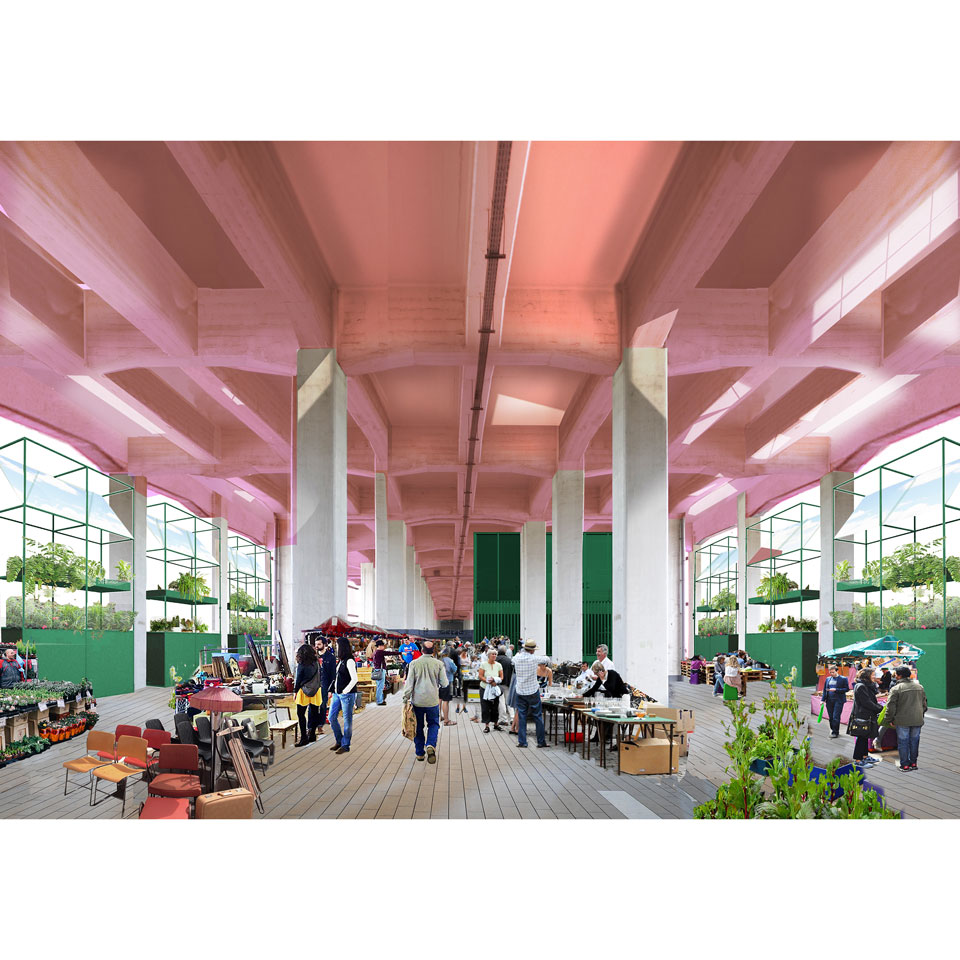 Losers 01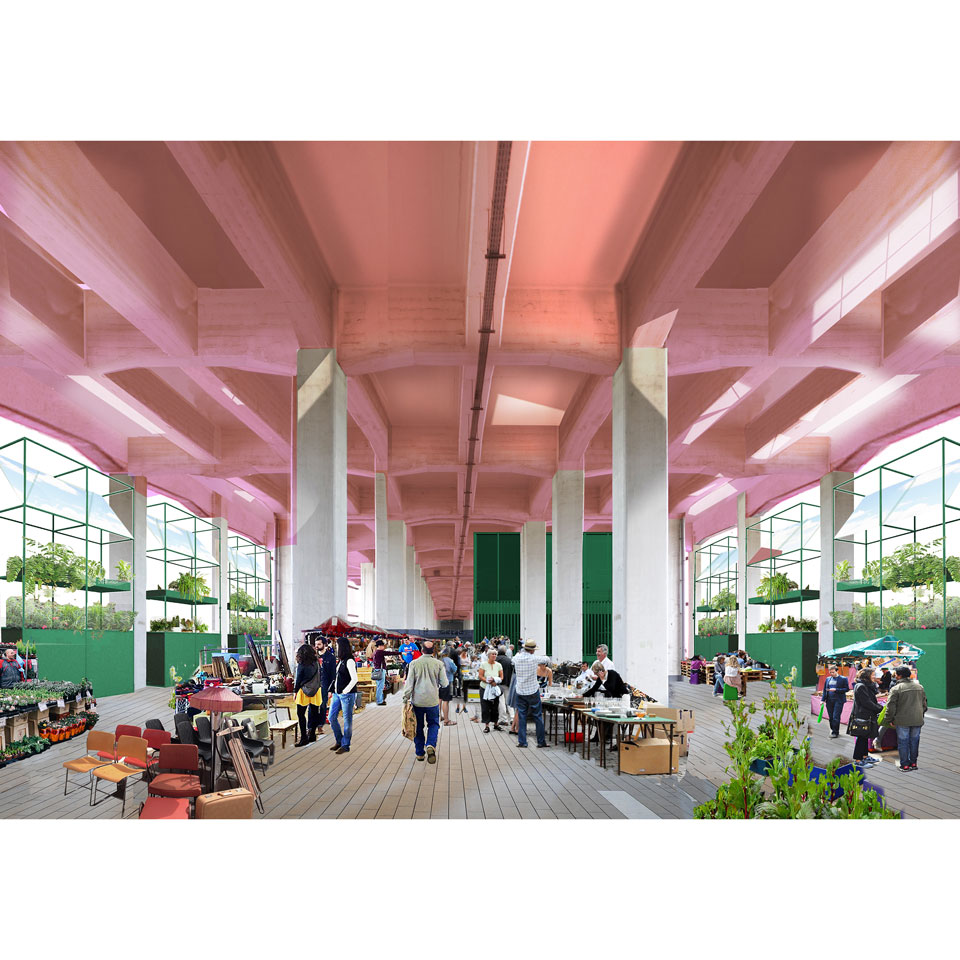 We didn't get anywhere with our entry for the LFA Silvertown Flyover competition but we enjoyed having a go. We proposed a new fragment of city that would begin with a new creative market for East London.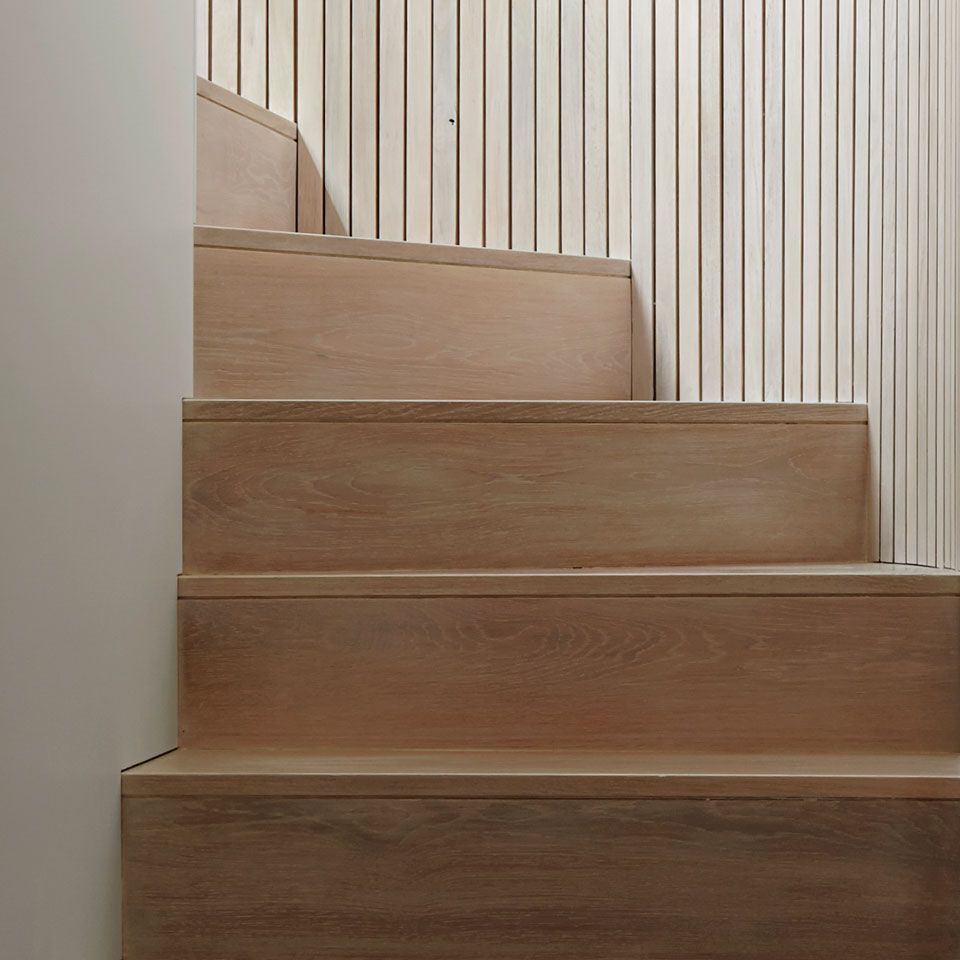 No.49: 1 of 49 no.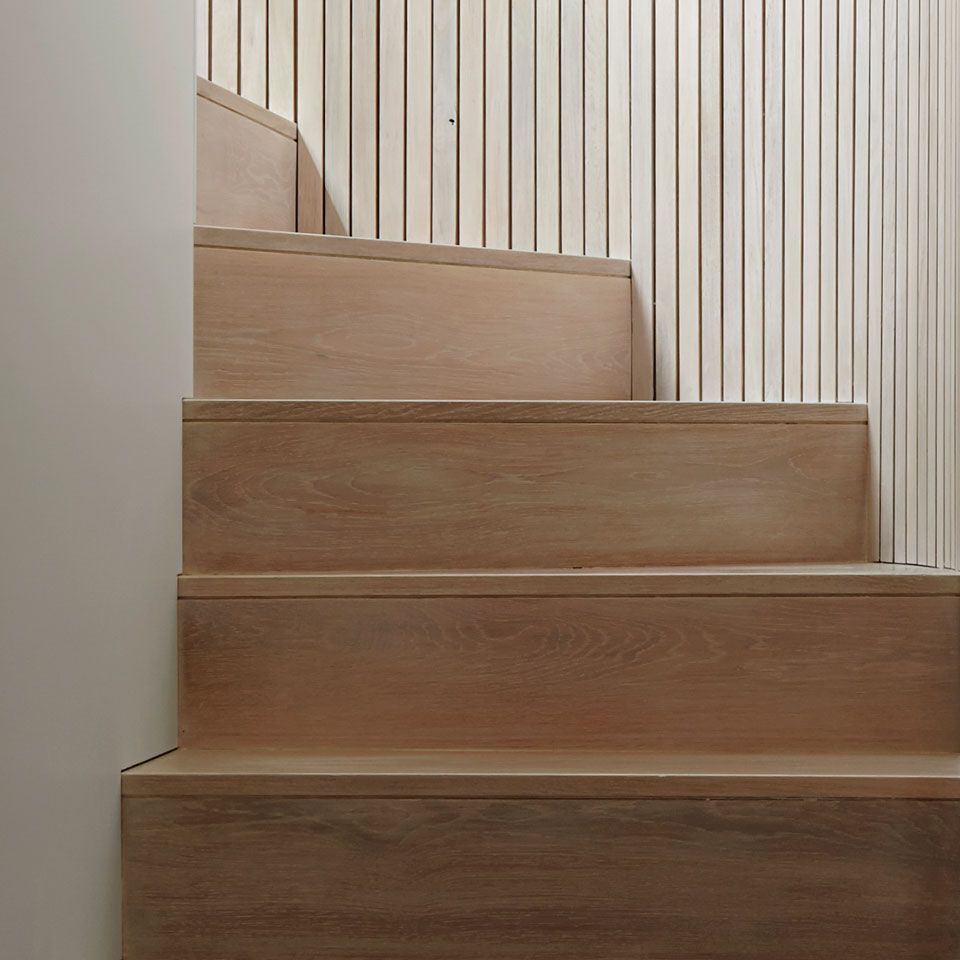 We are honoured to announce that No.49 is one of 49 projects to receive a @RIBA National Award, climbing up one more rung of the RIBA Awards ladder. Read the citation here.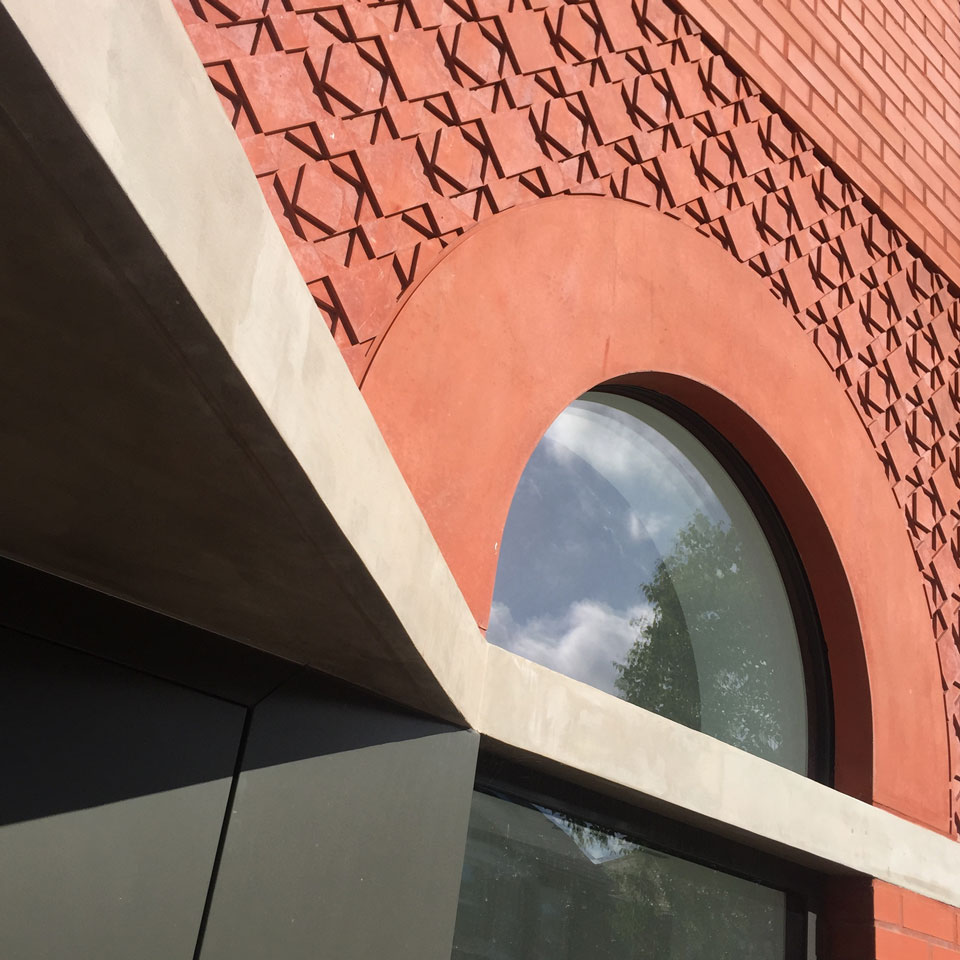 A Moving Day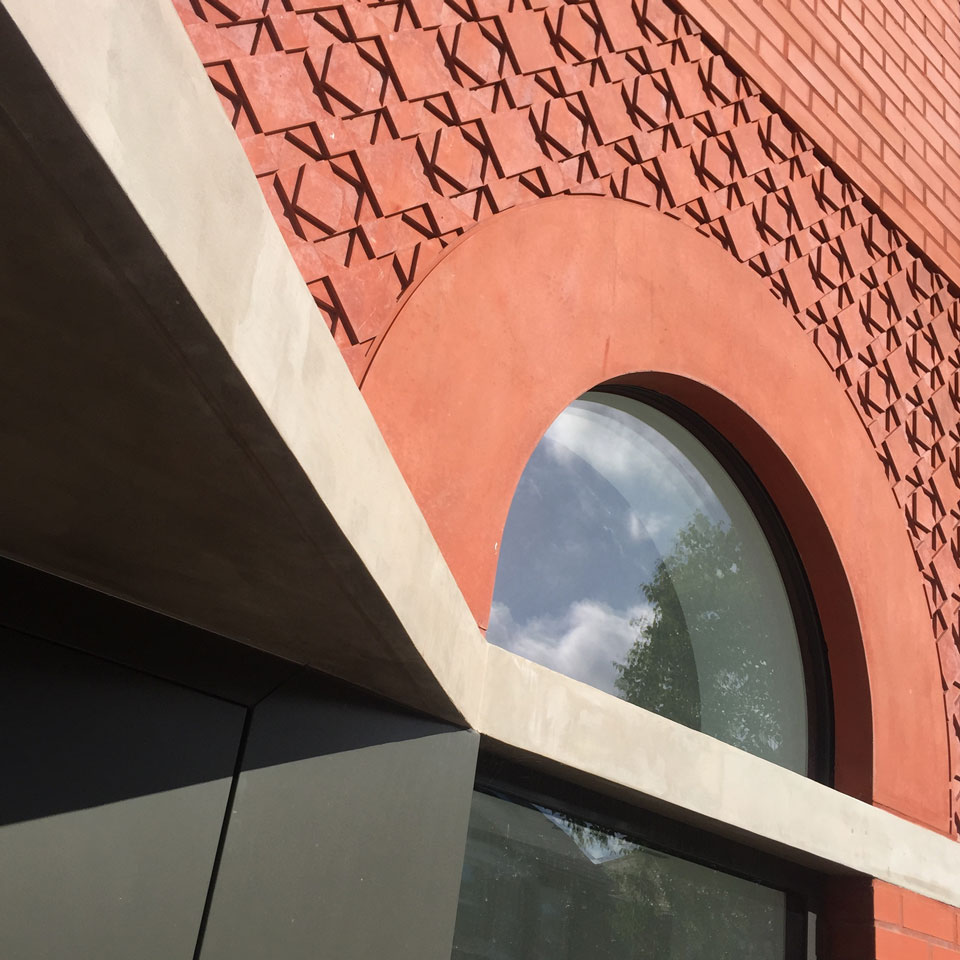 Purchasers of Red House arrive soon. We've been on-site trying to get everything as sharp as possible.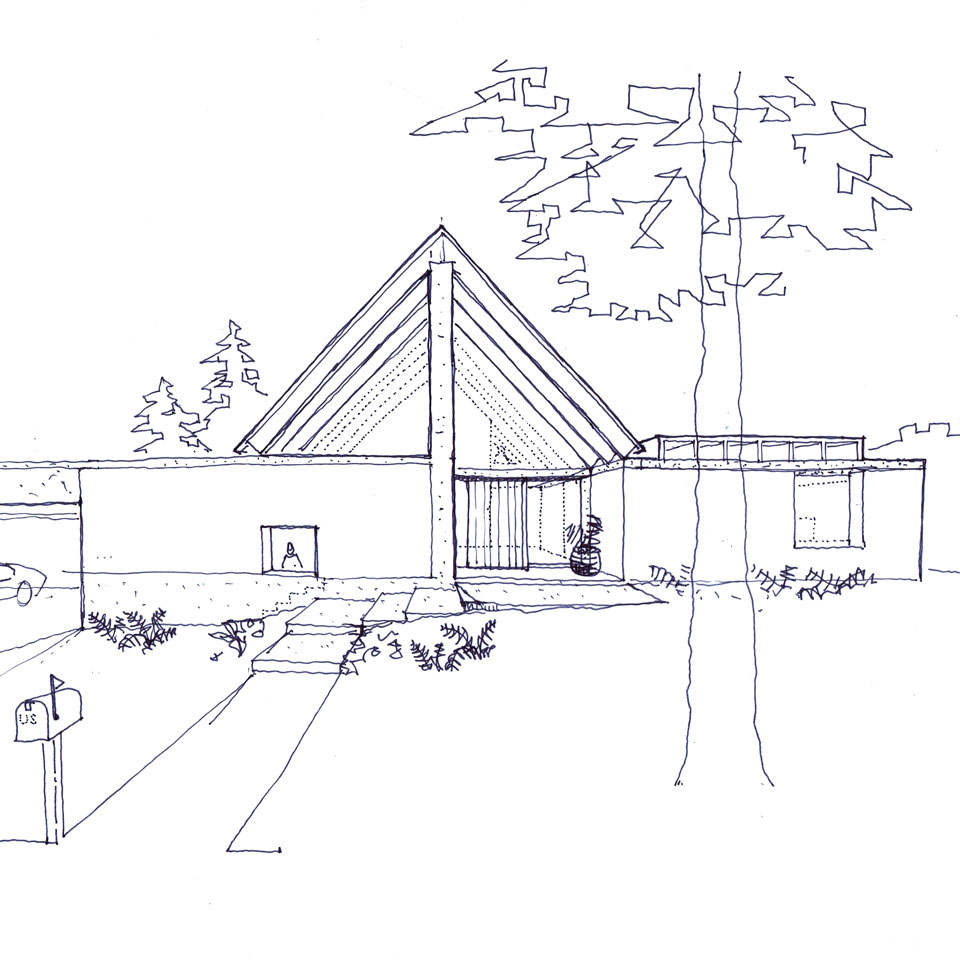 Client: We'd like a big gable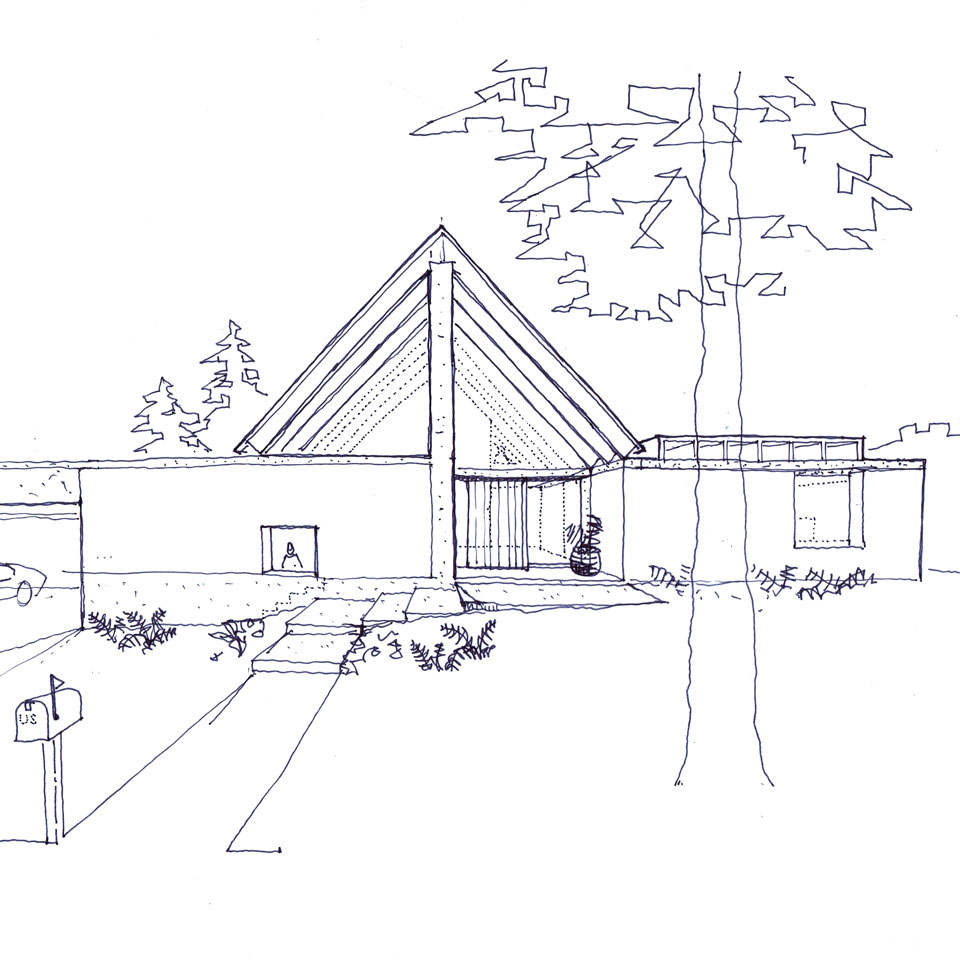 So would we. Development sketch for a house in Oregon, USA. #3144 #sketch #modernhouse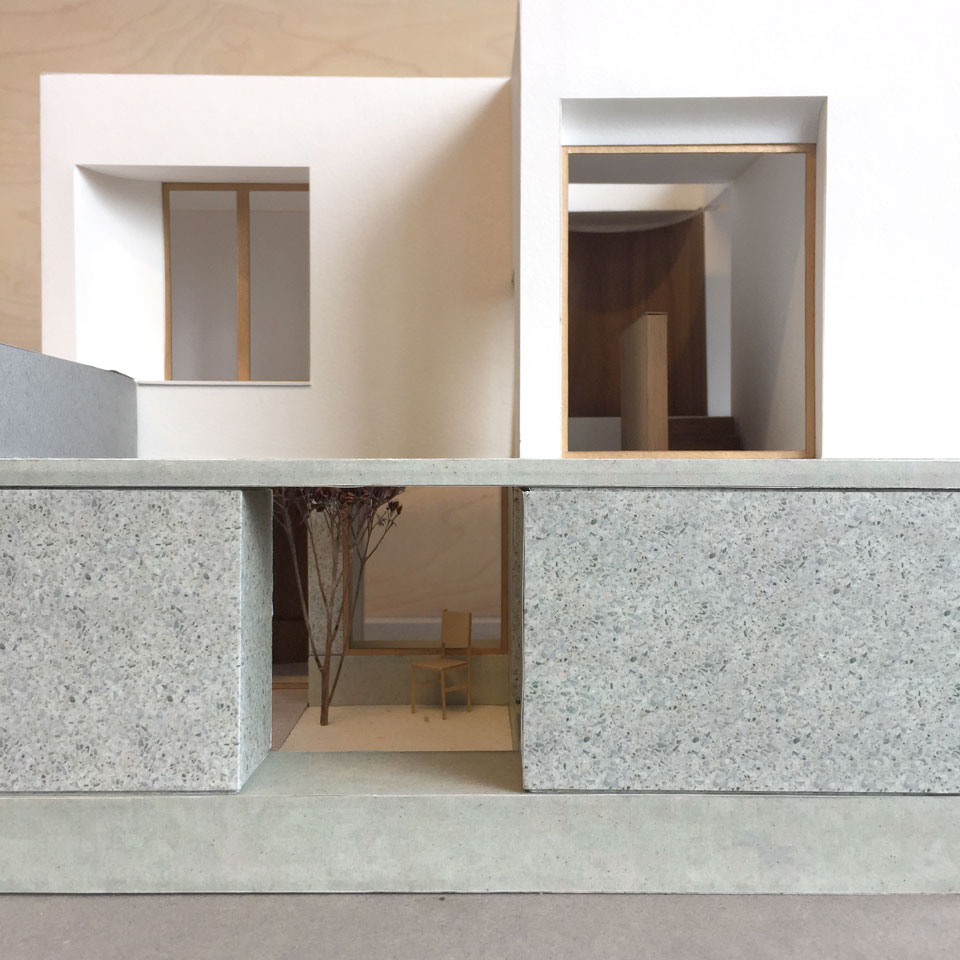 Left on the shelf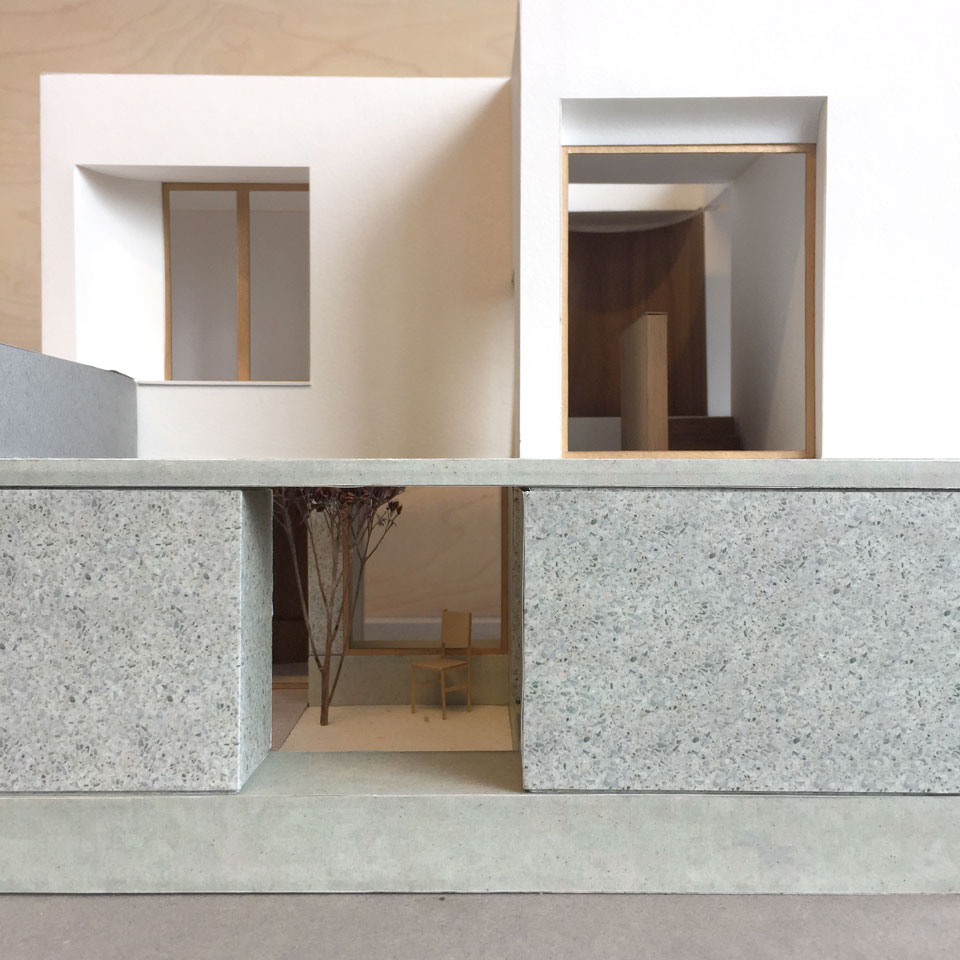 This one's not happening, but the design process informed a number of other projects. #itsbehindme #shelved #3144 #practiceasresearch #model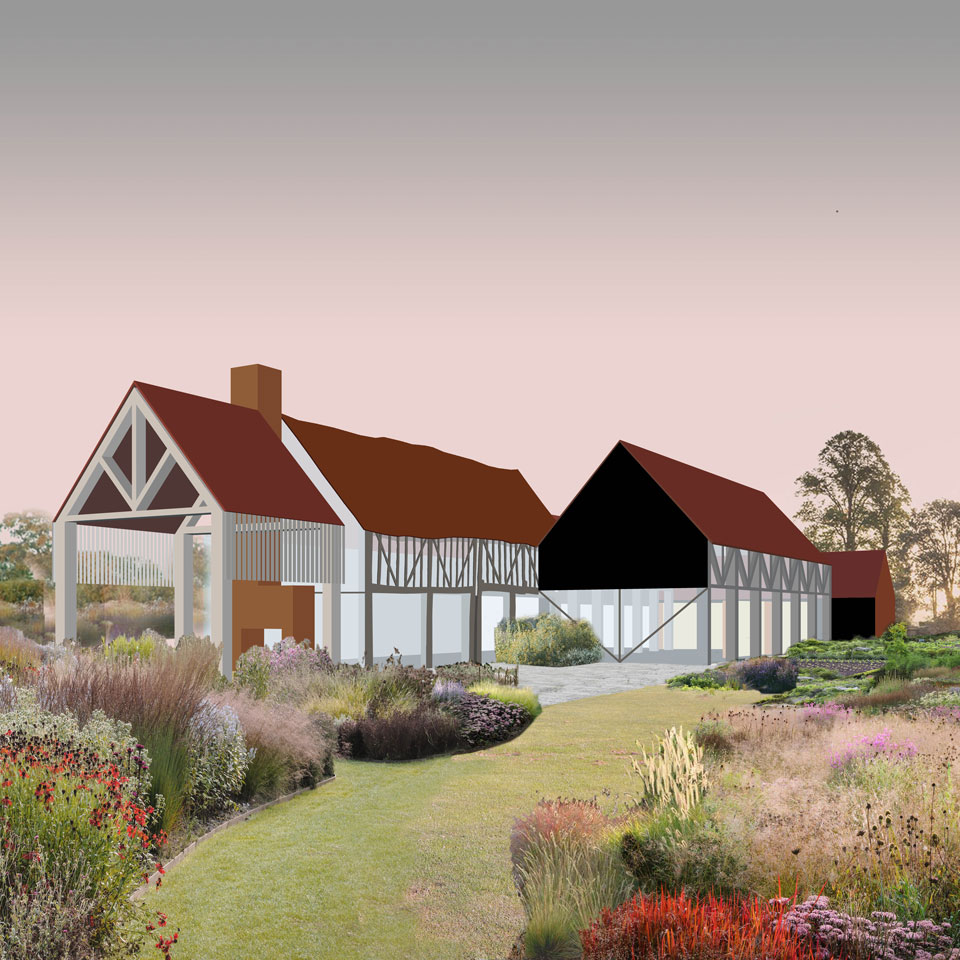 Settling an agricultural landscape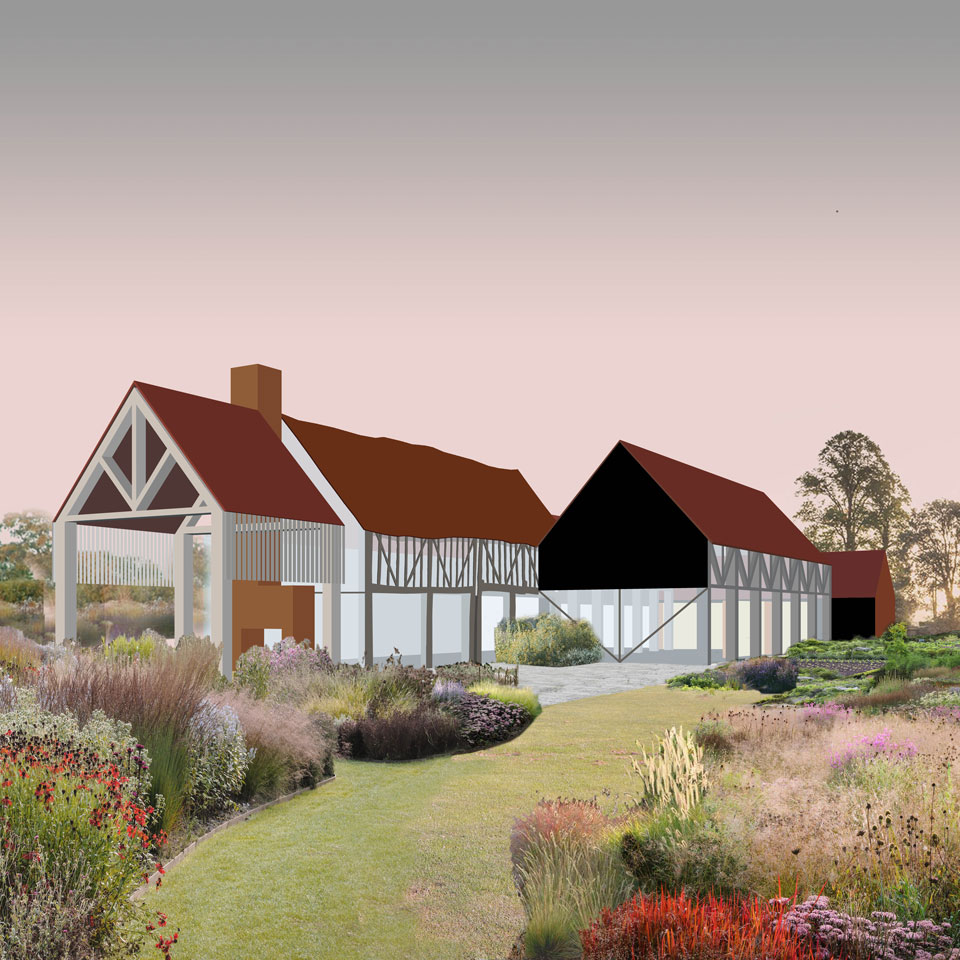 The transformation of the external space is given equal weight to the buildings.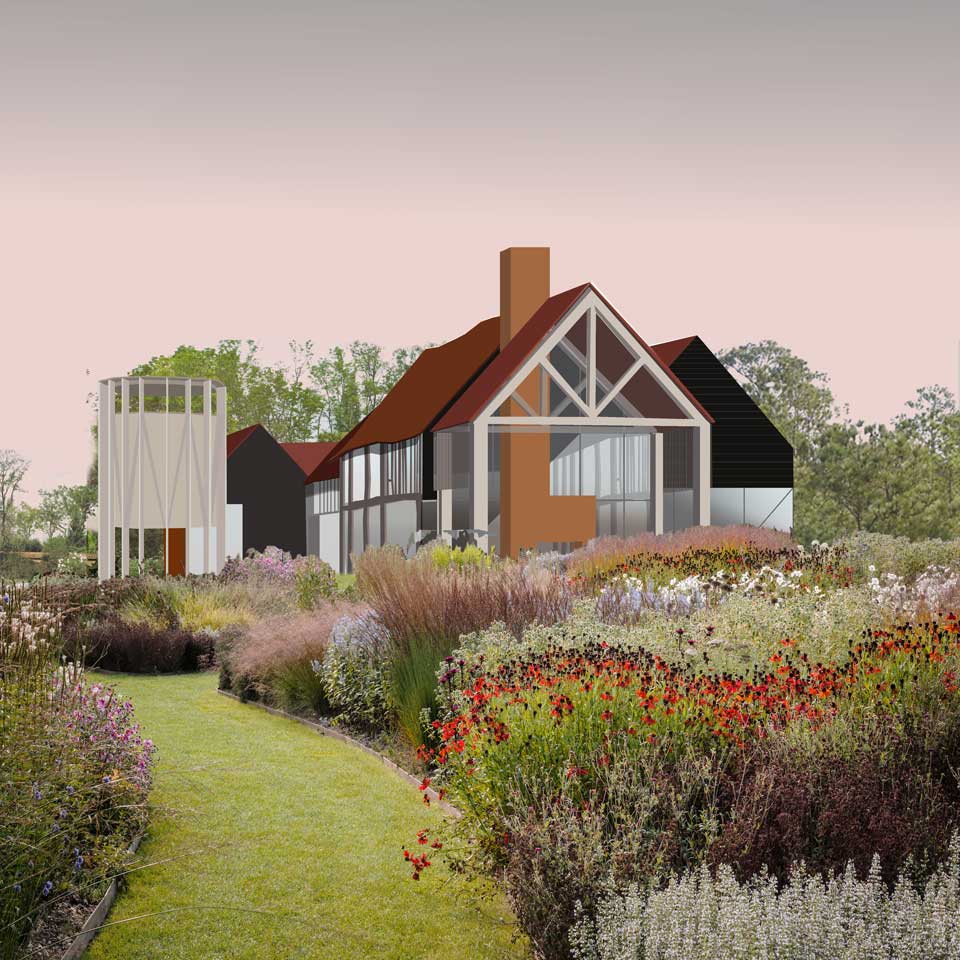 Invited Competition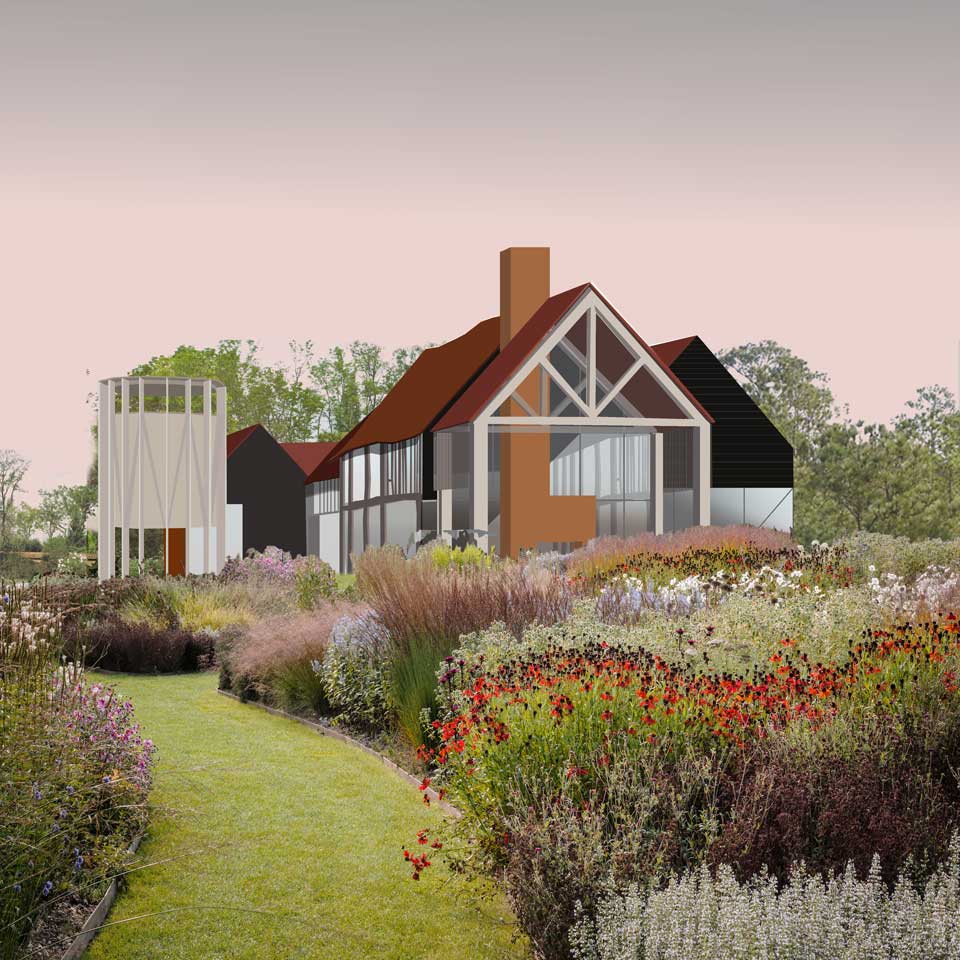 Proposal to convert a series of remarkable barns into a family dwelling. We're collaging buildings (as well as images) to explore the potential atmosphere.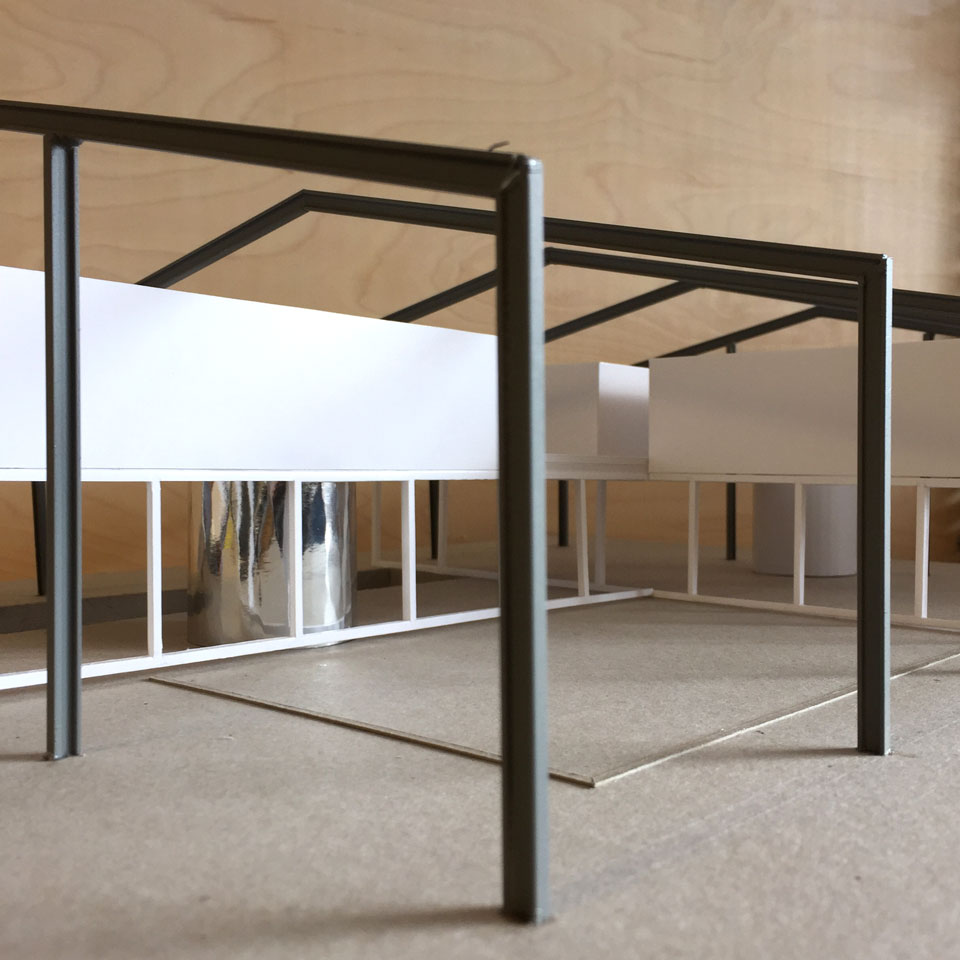 Down on the farm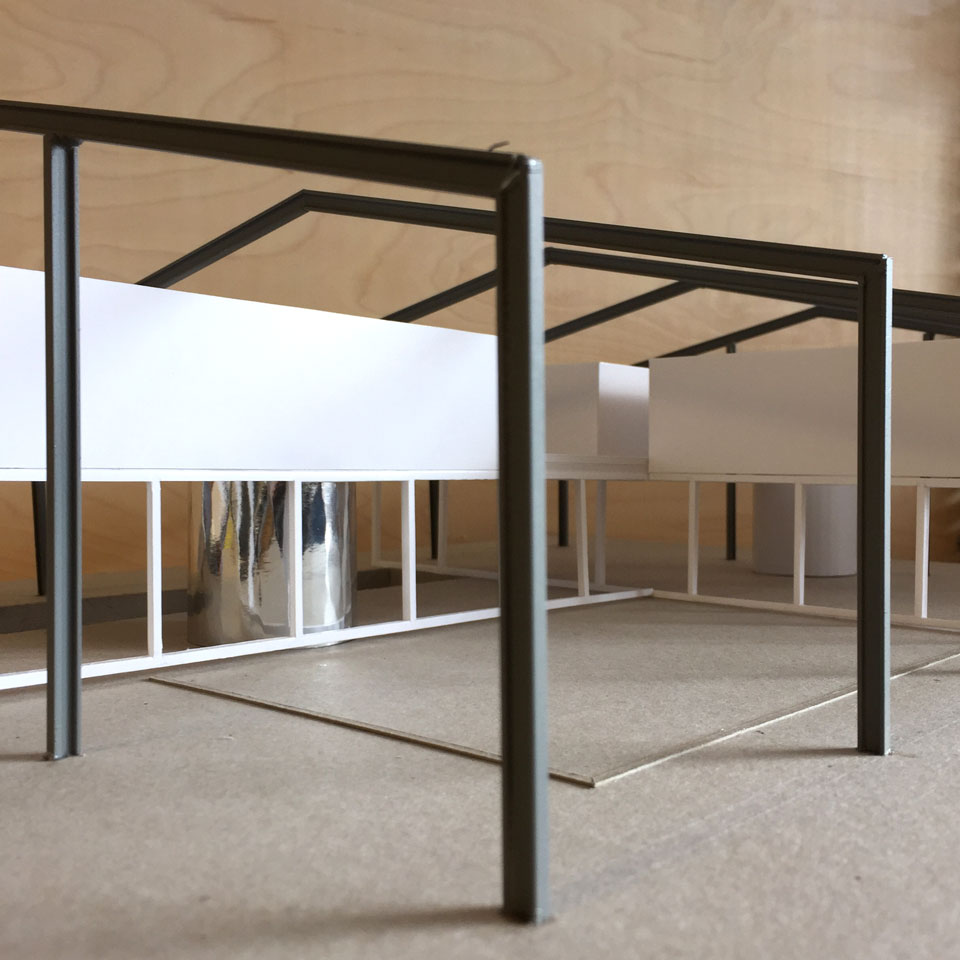 First model for a project to convert a grain storage shed in Norfolk into a large house.
« Older EntriesNewer Entries »