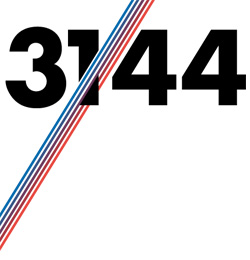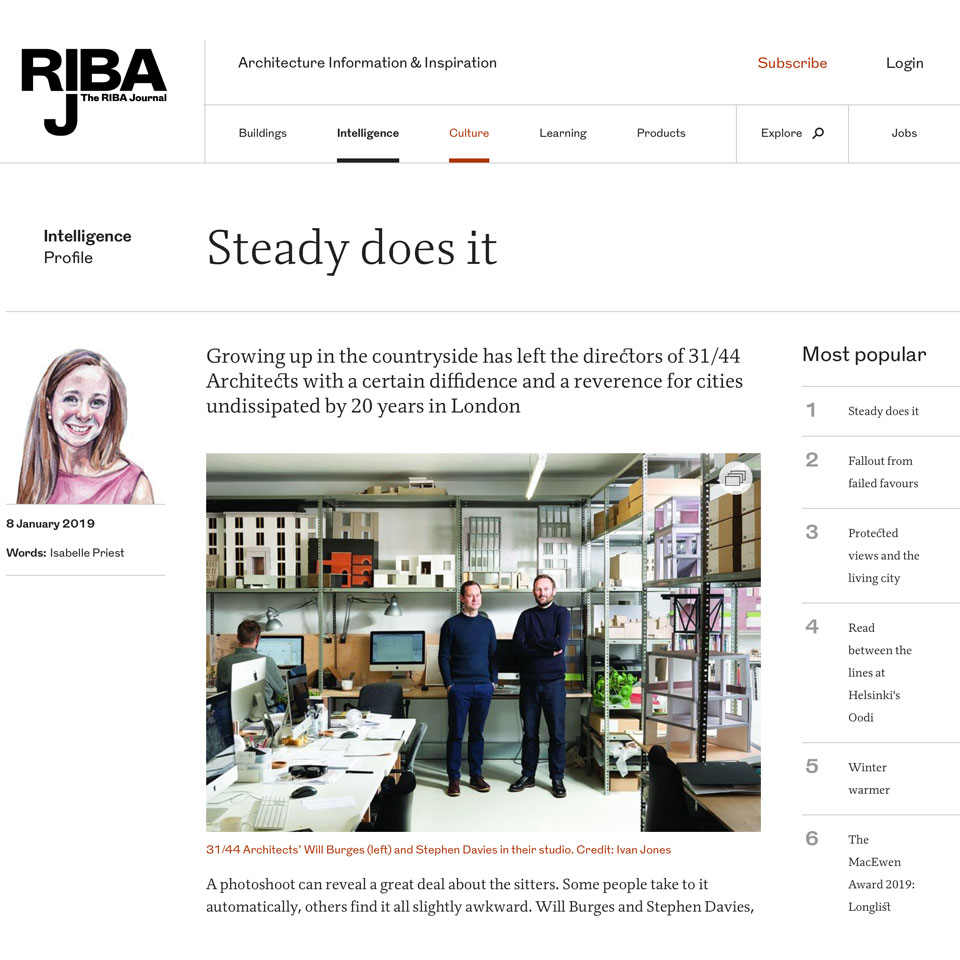 The January RIBA Journal features a profile on our practice and our love of navy, amongst other things.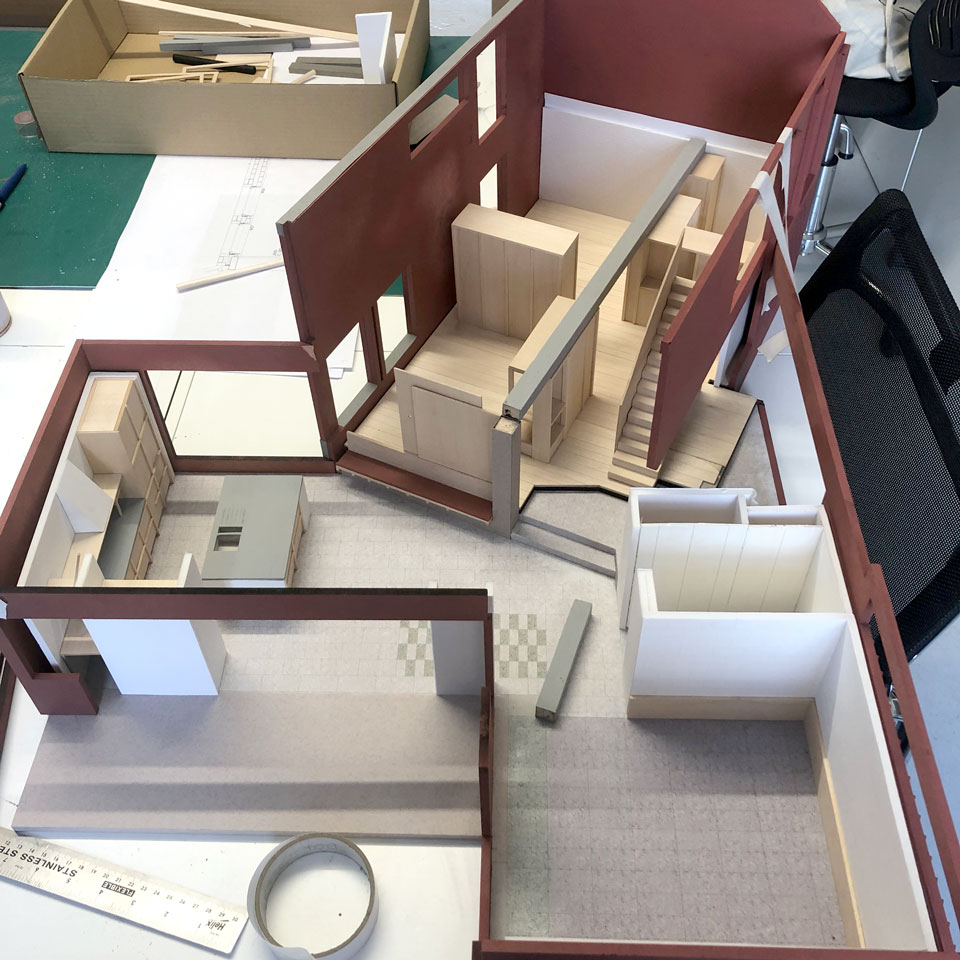 Design Process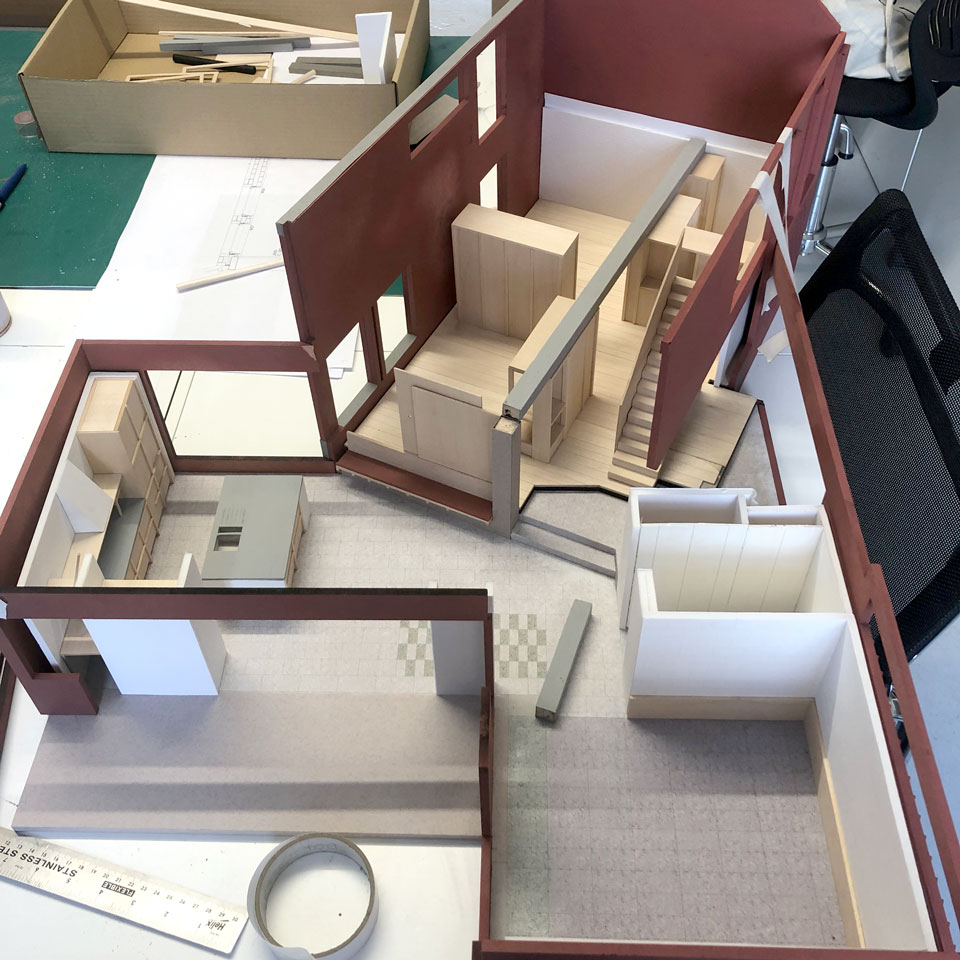 Assembling the components of a model of a house in London.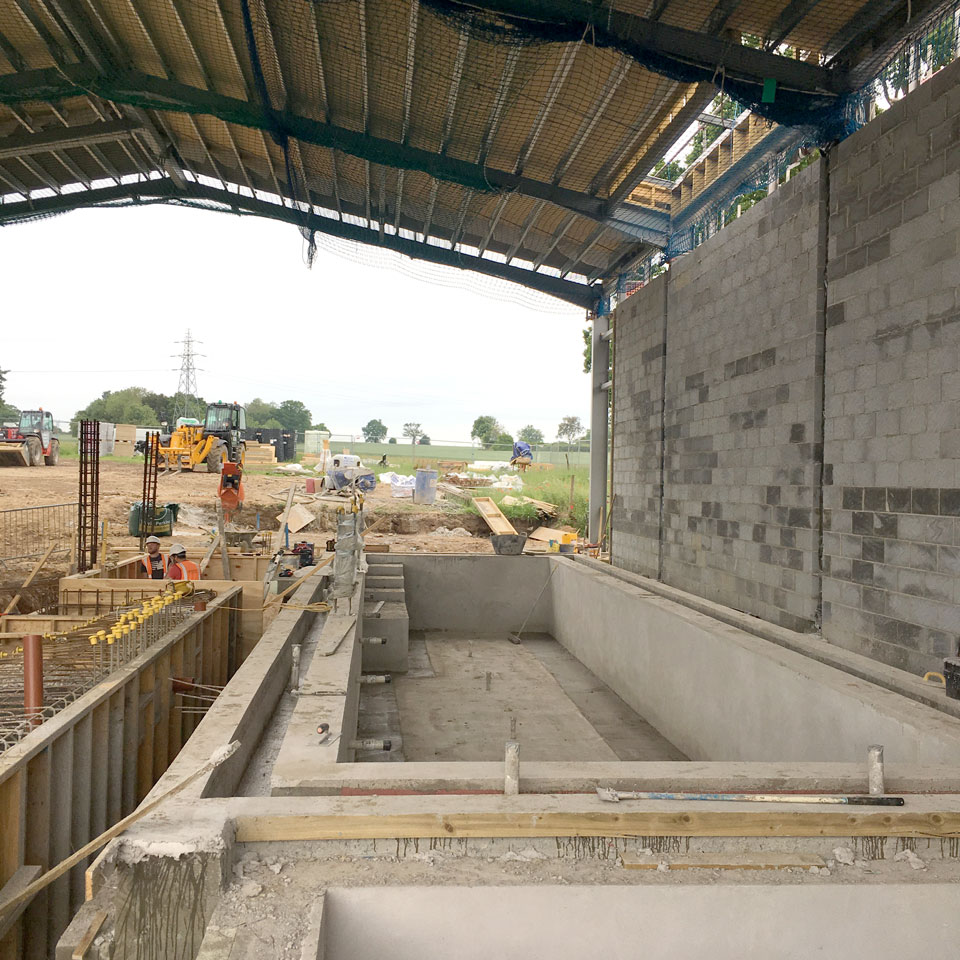 Church Farm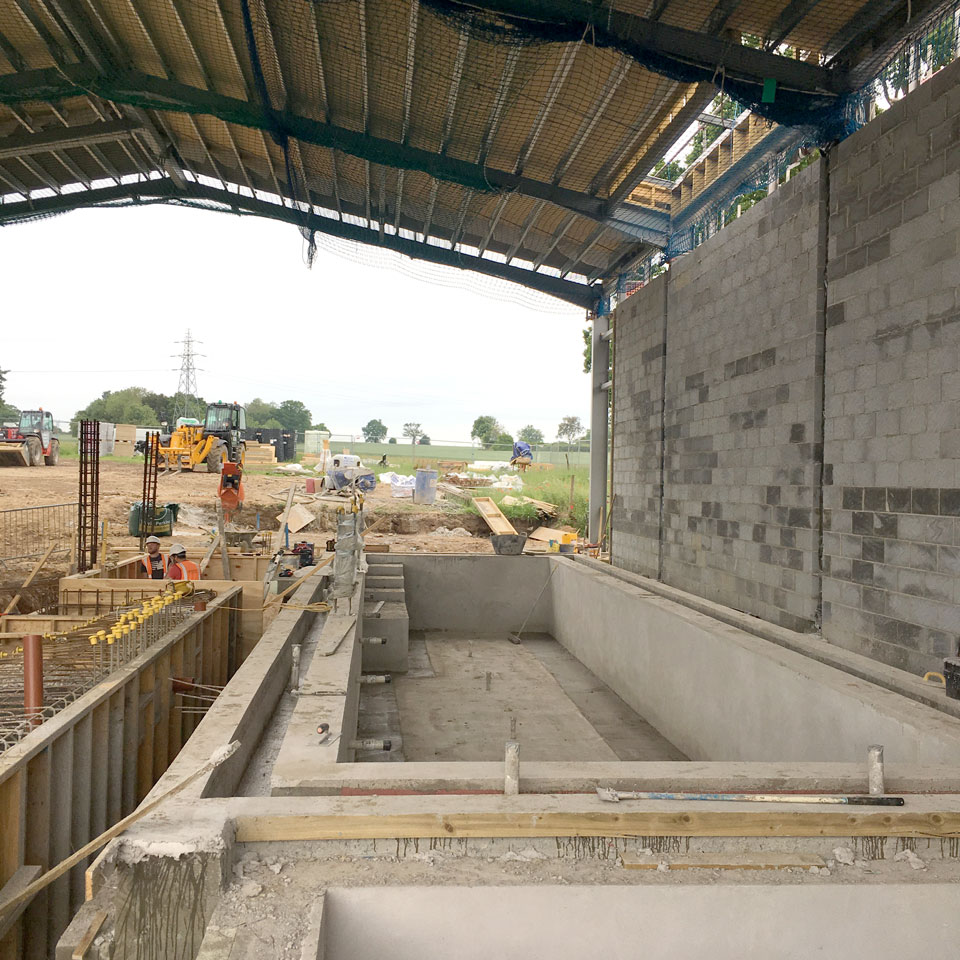 Site progress at Church Farm in Norfolk. Shame there's no water in the pool.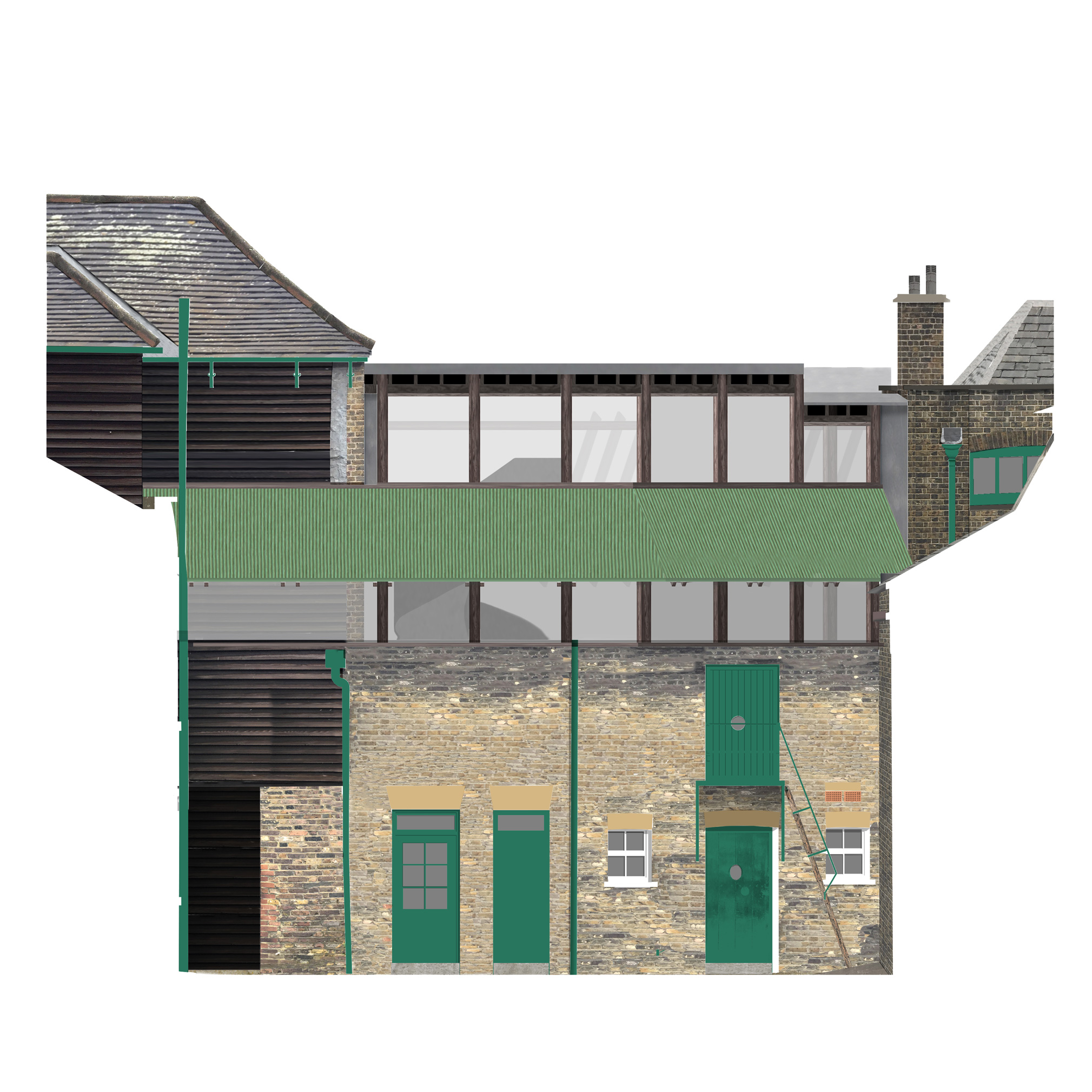 London Festival of Architecture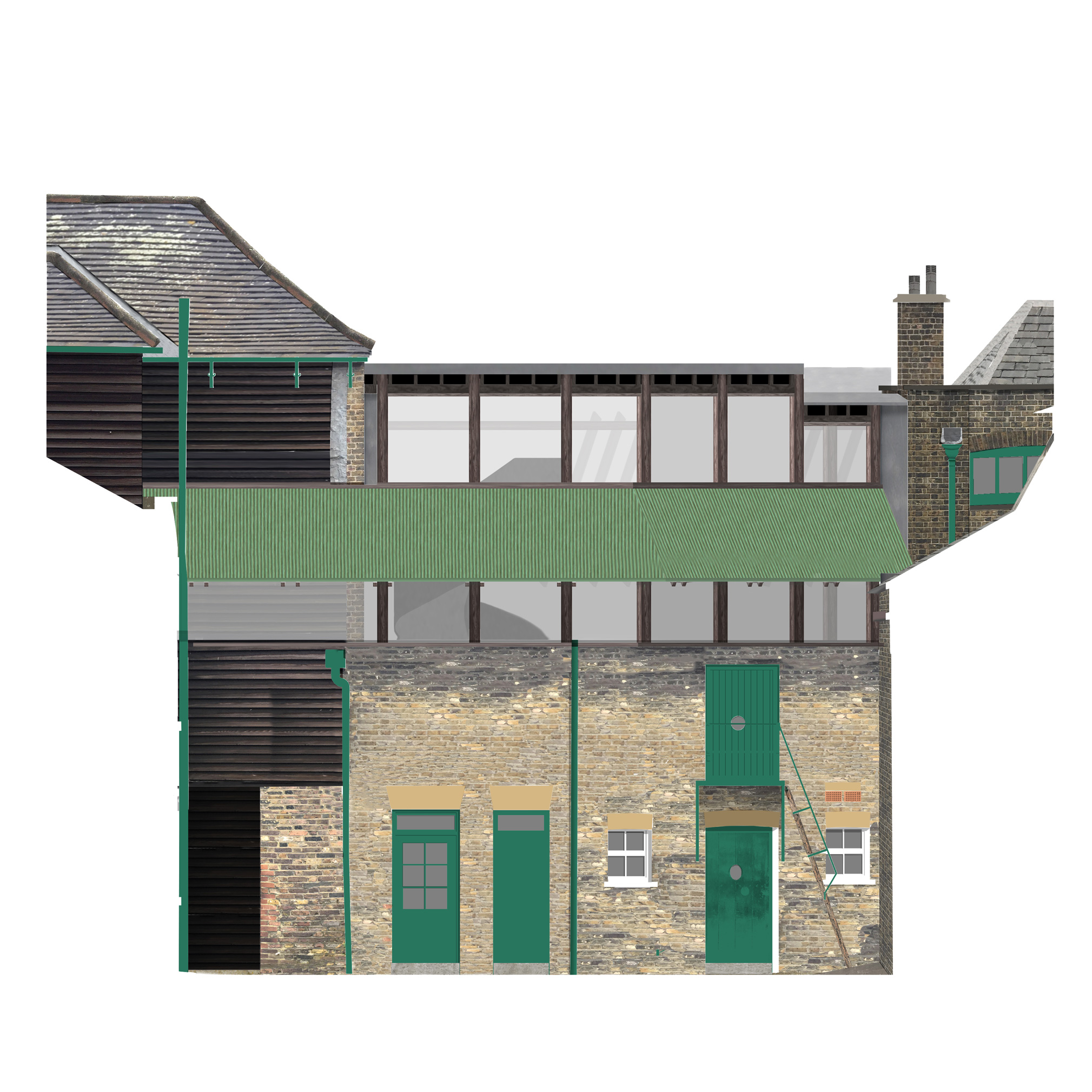 @londonfestivalofarchitecture x 31/44: Visit the Whitechapel Bell Foundry this Thursday 13th June, 4 – 8pm. We'll be showing people around the listed building and discussing its future occupants alongside an exhibition of models, sketches and drawings detailing the design (process and proposal) including the new hotel and restaurant next door. Everyone welcome…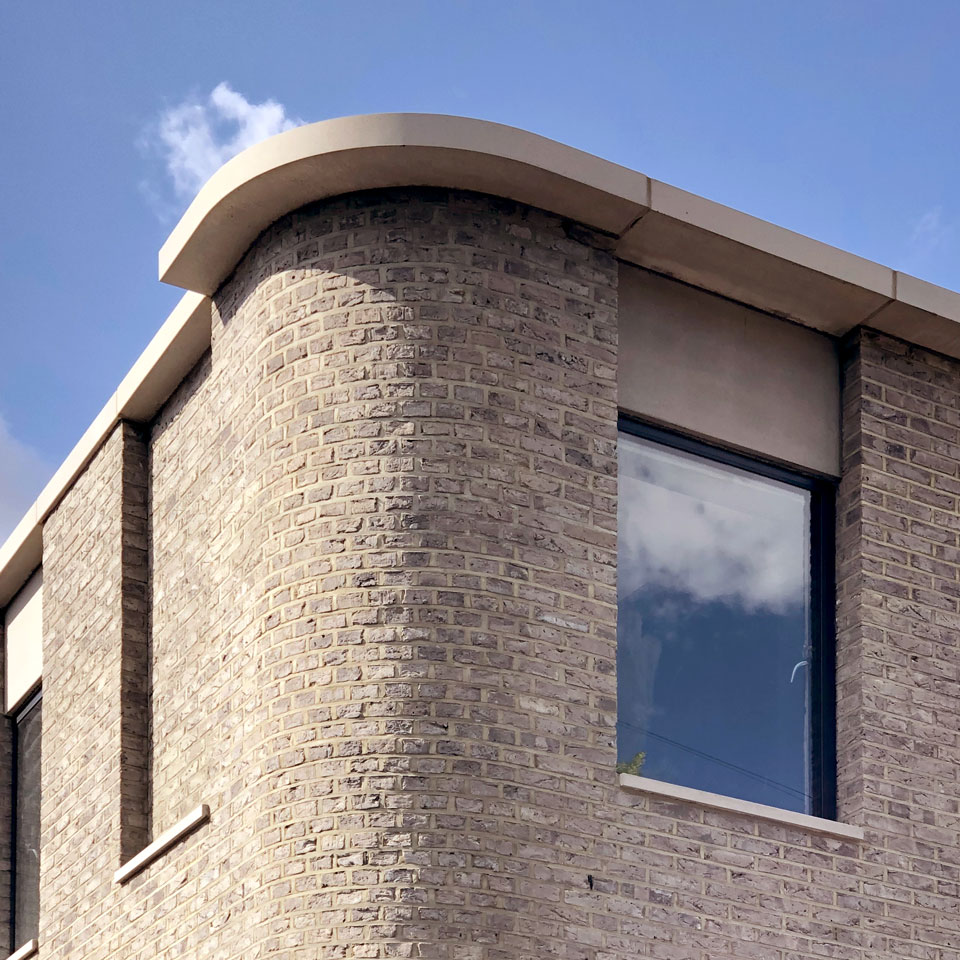 Corner House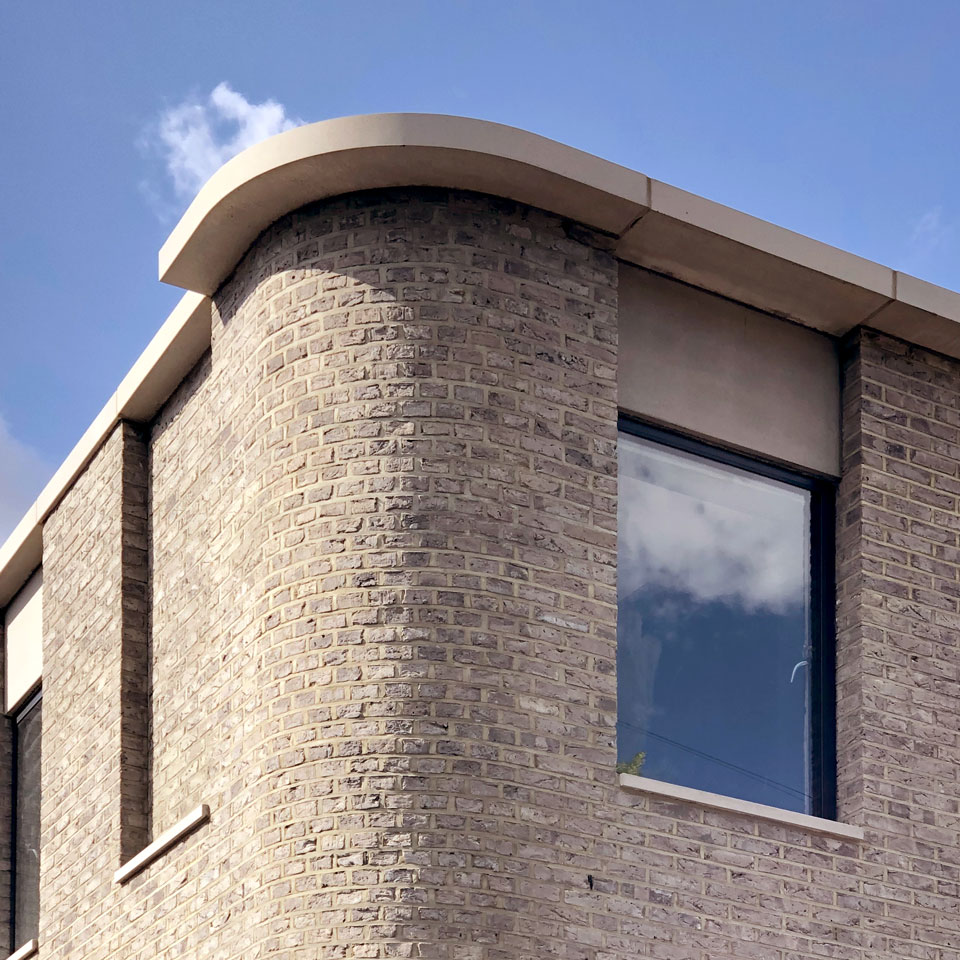 …is nearing completion!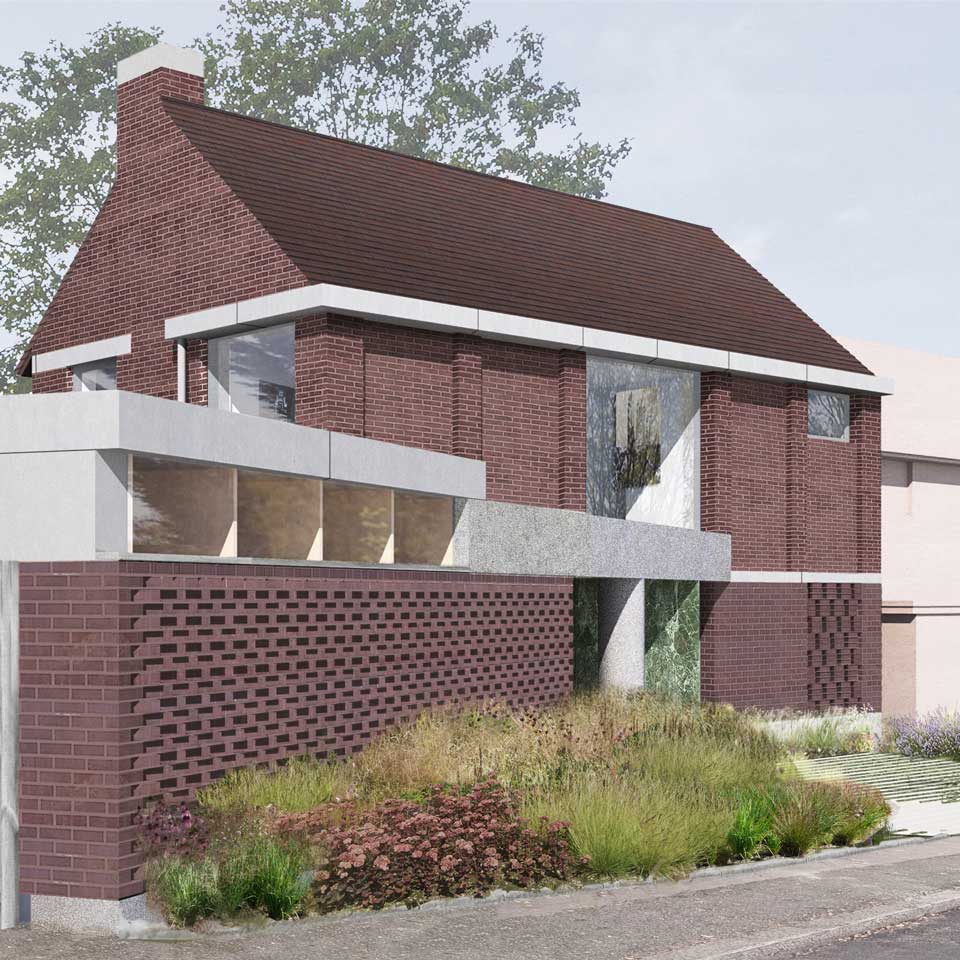 House, south London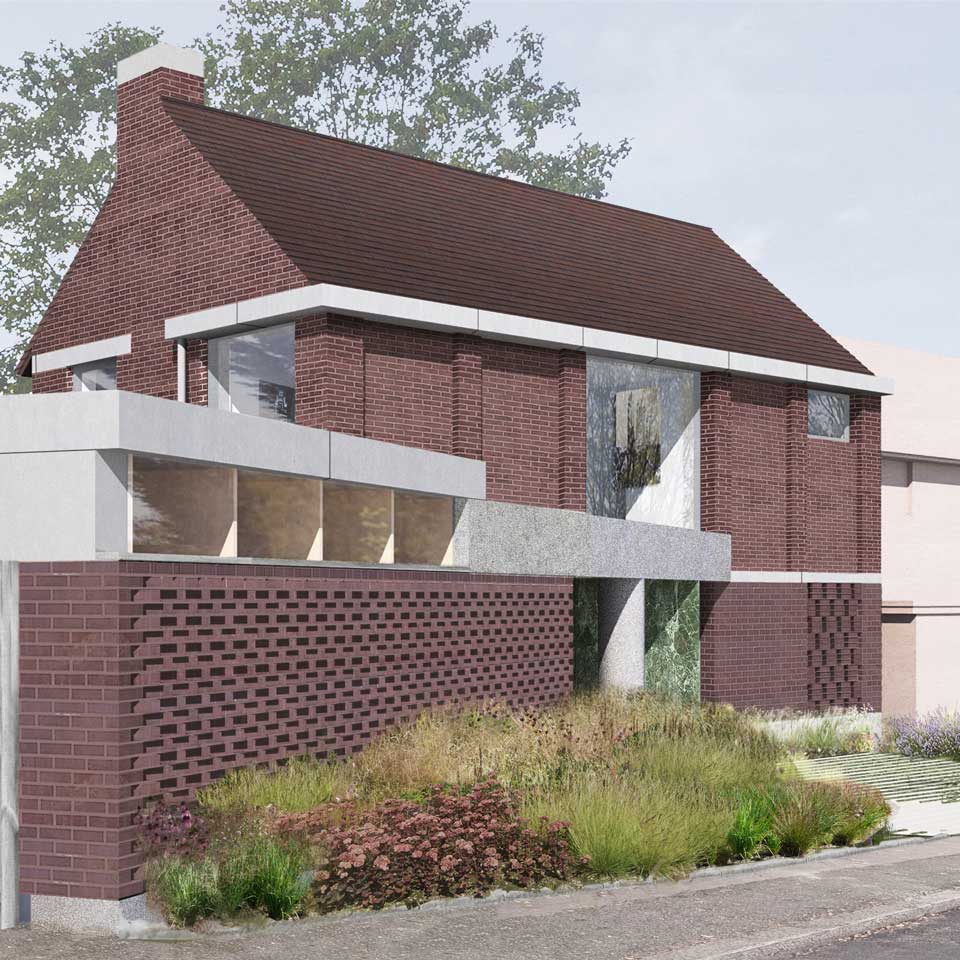 Starting on site this summer. #fingerscrossed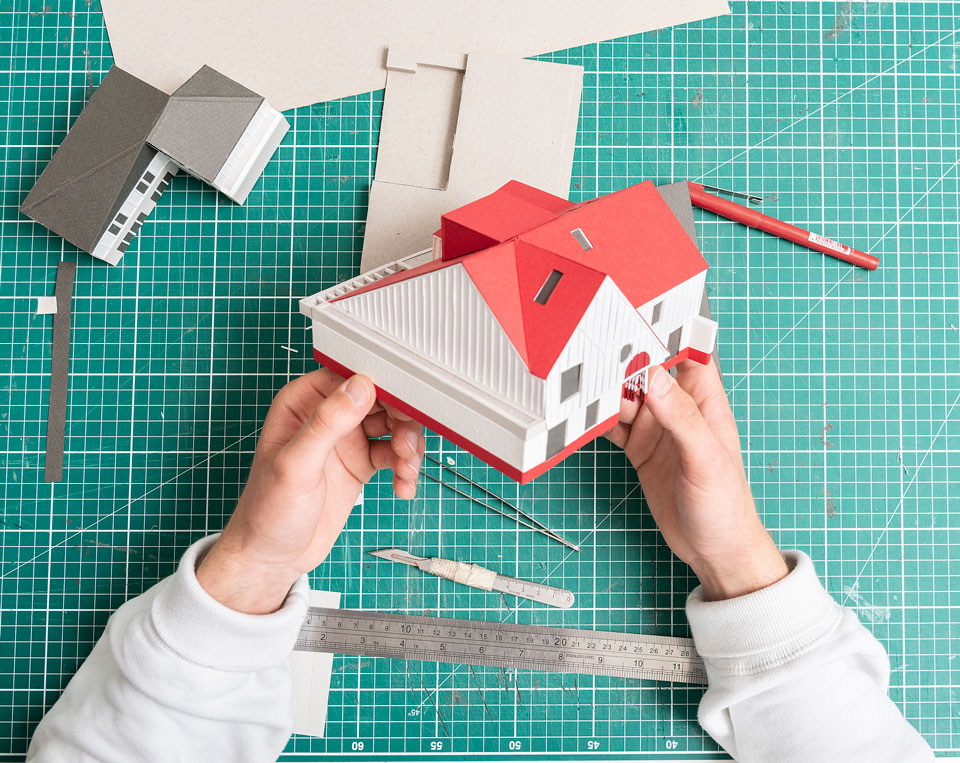 Work in progress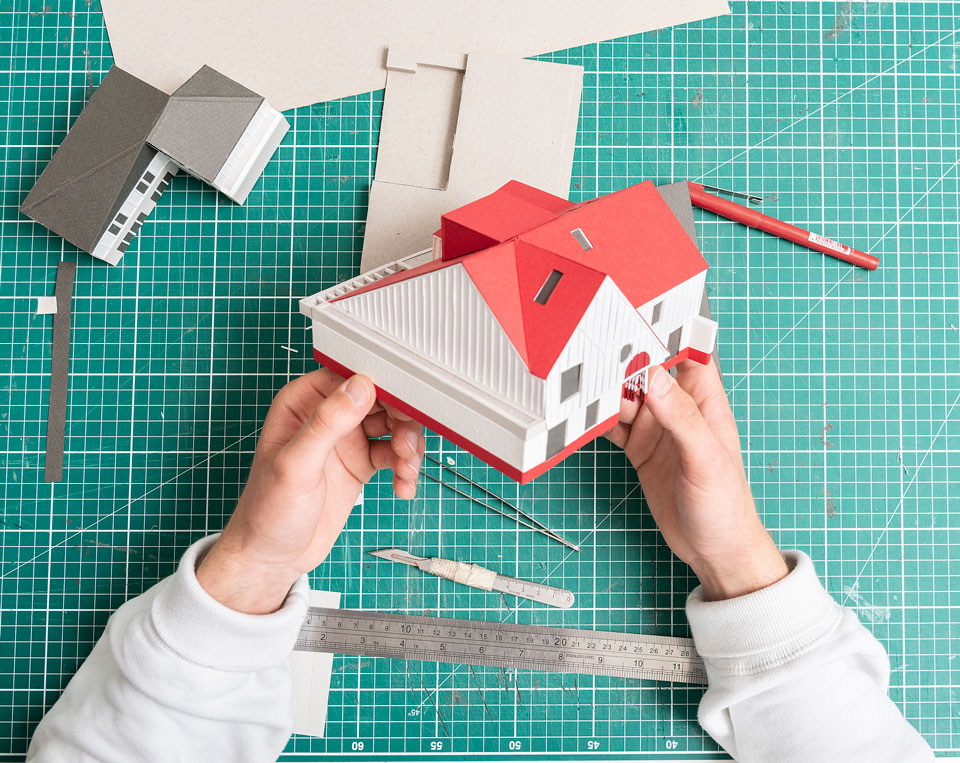 Studio photo by @_ivan_jones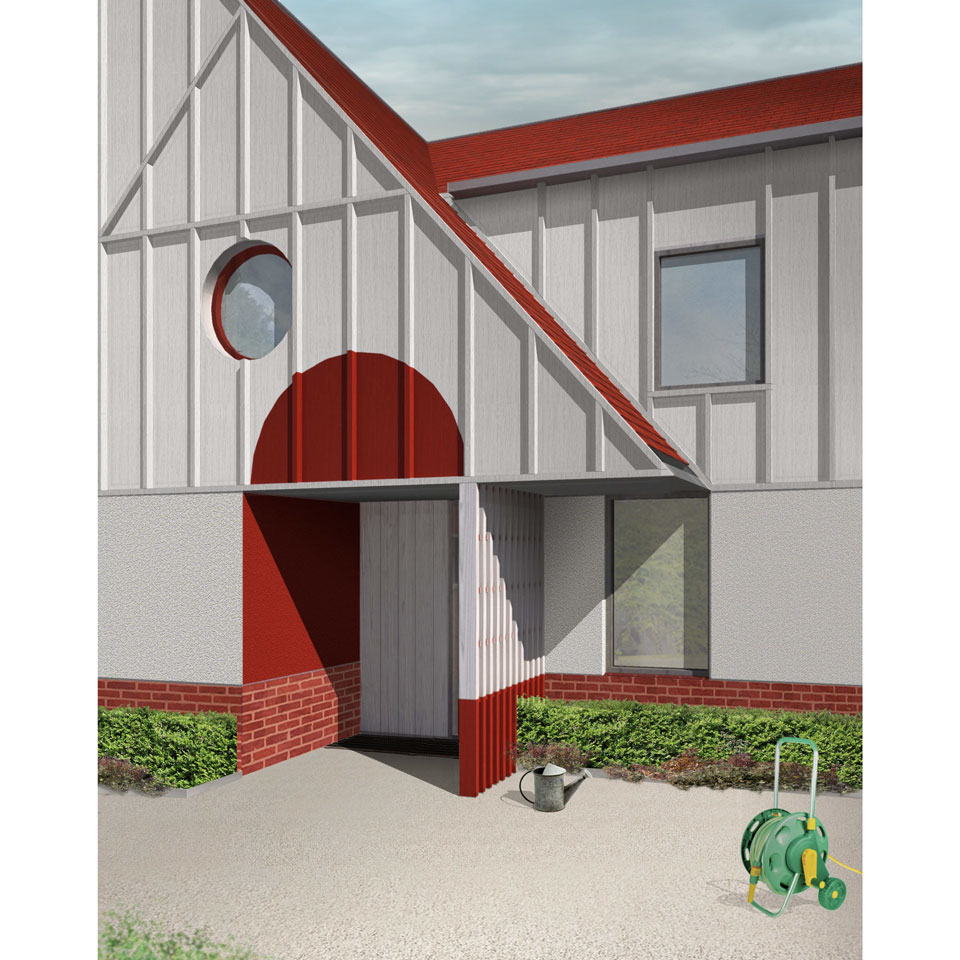 Typical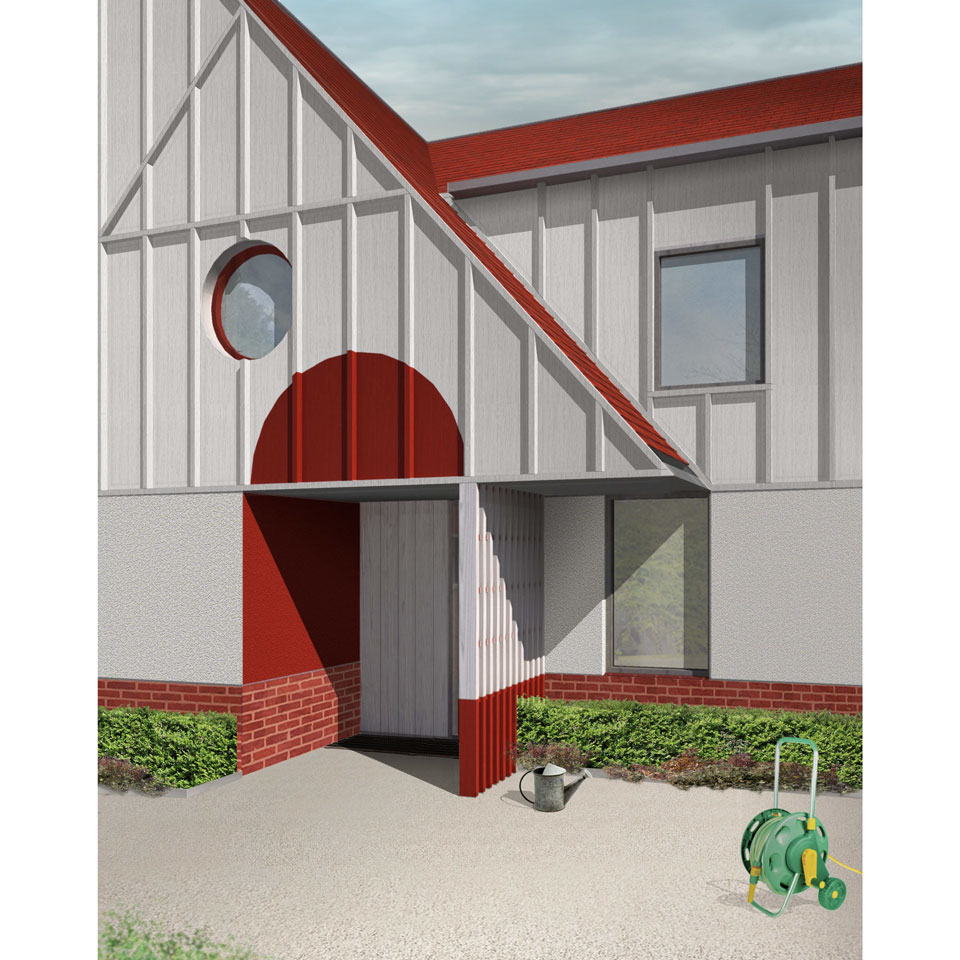 Proposal for a supported housing scheme adopting the familiar materials, language and form of its domestic neighbours.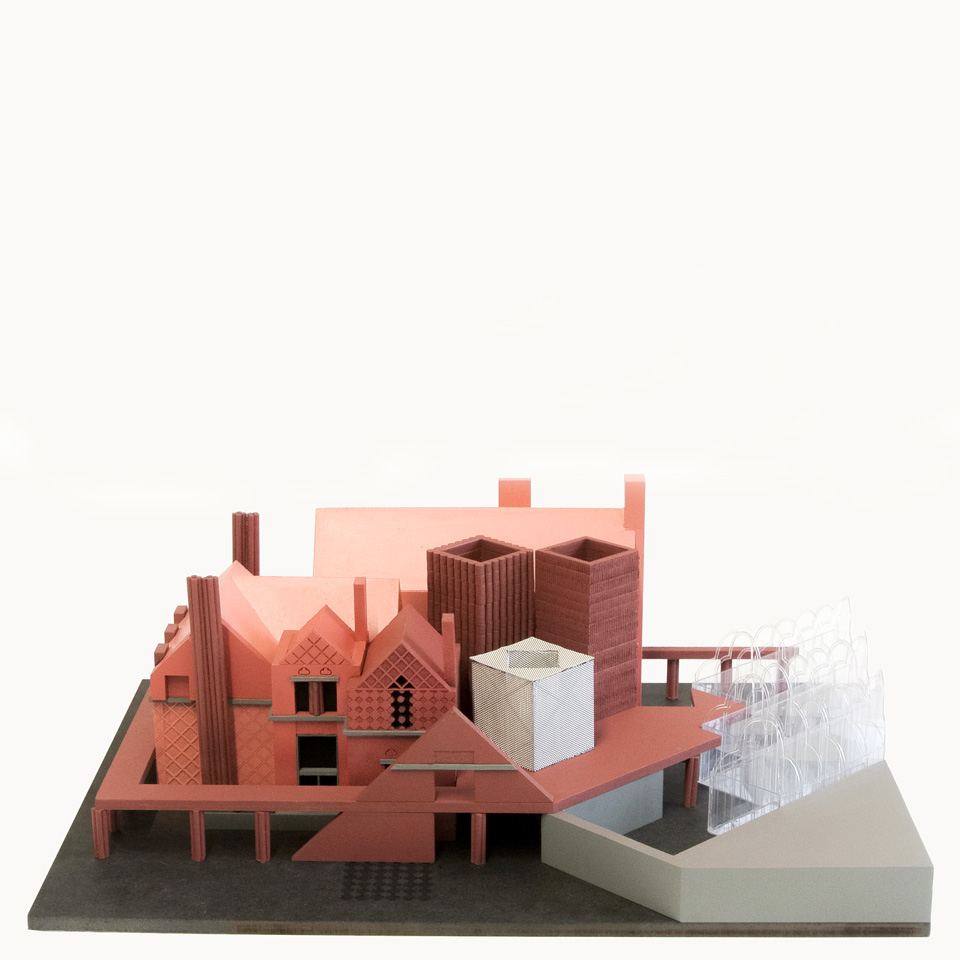 Brutally Brash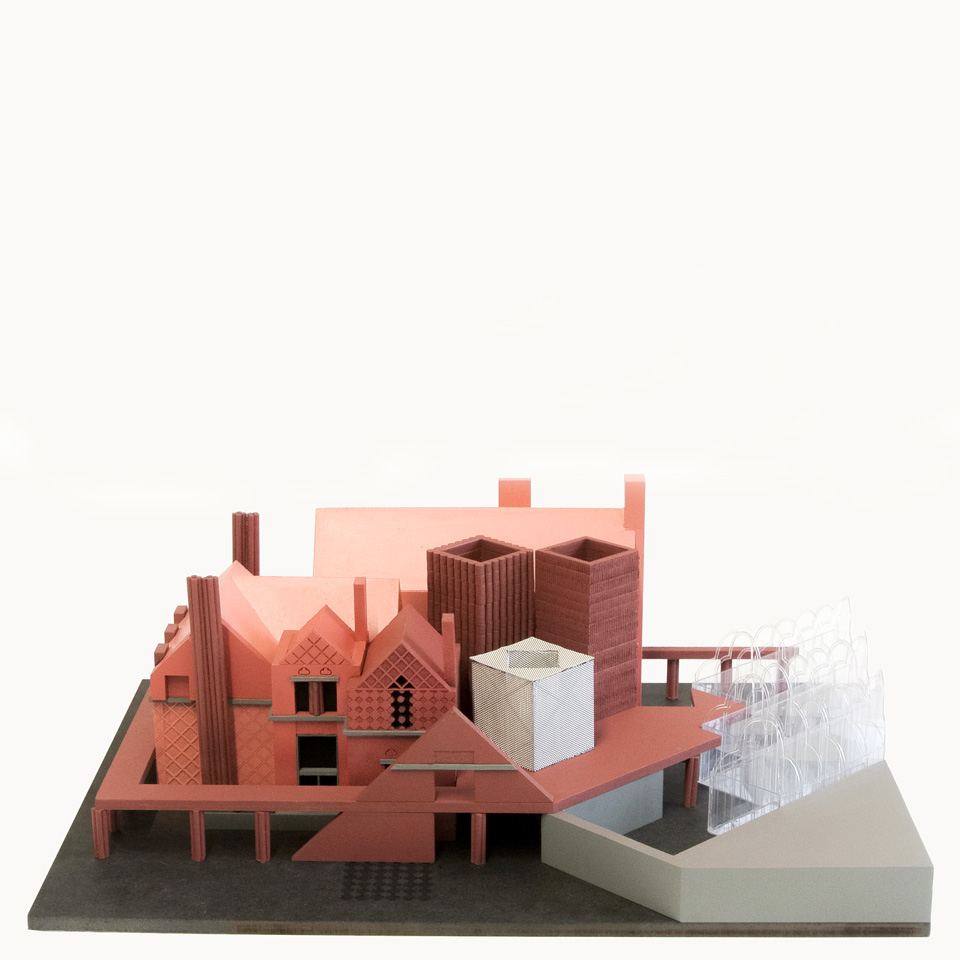 Our submission to 'As Found' – an exhibition of Alternative Histories for buildings within @drawing.matter drawing collection, with @mariusgrootveld and @architecturefoundation It was fun and got a bit weird…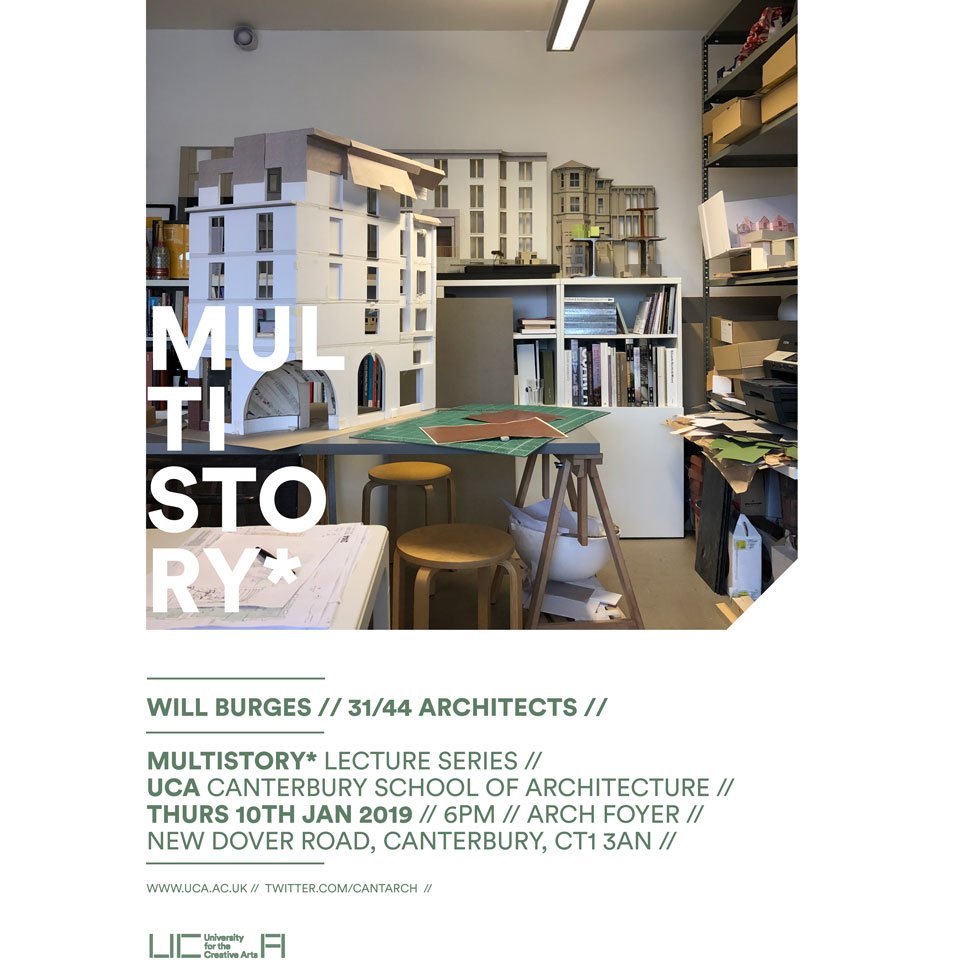 Multistory*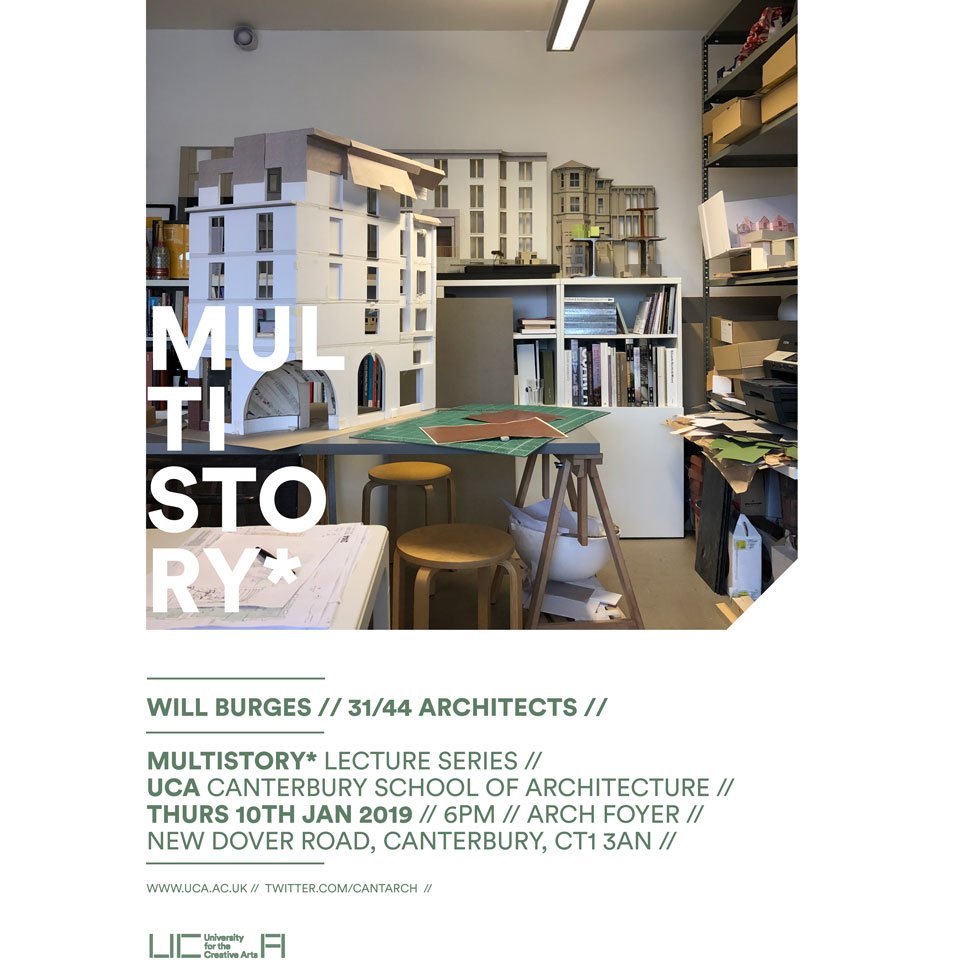 Tomorrow evening Will will be lecturing on the work of the practice at UCA Canterbury School of Architecture.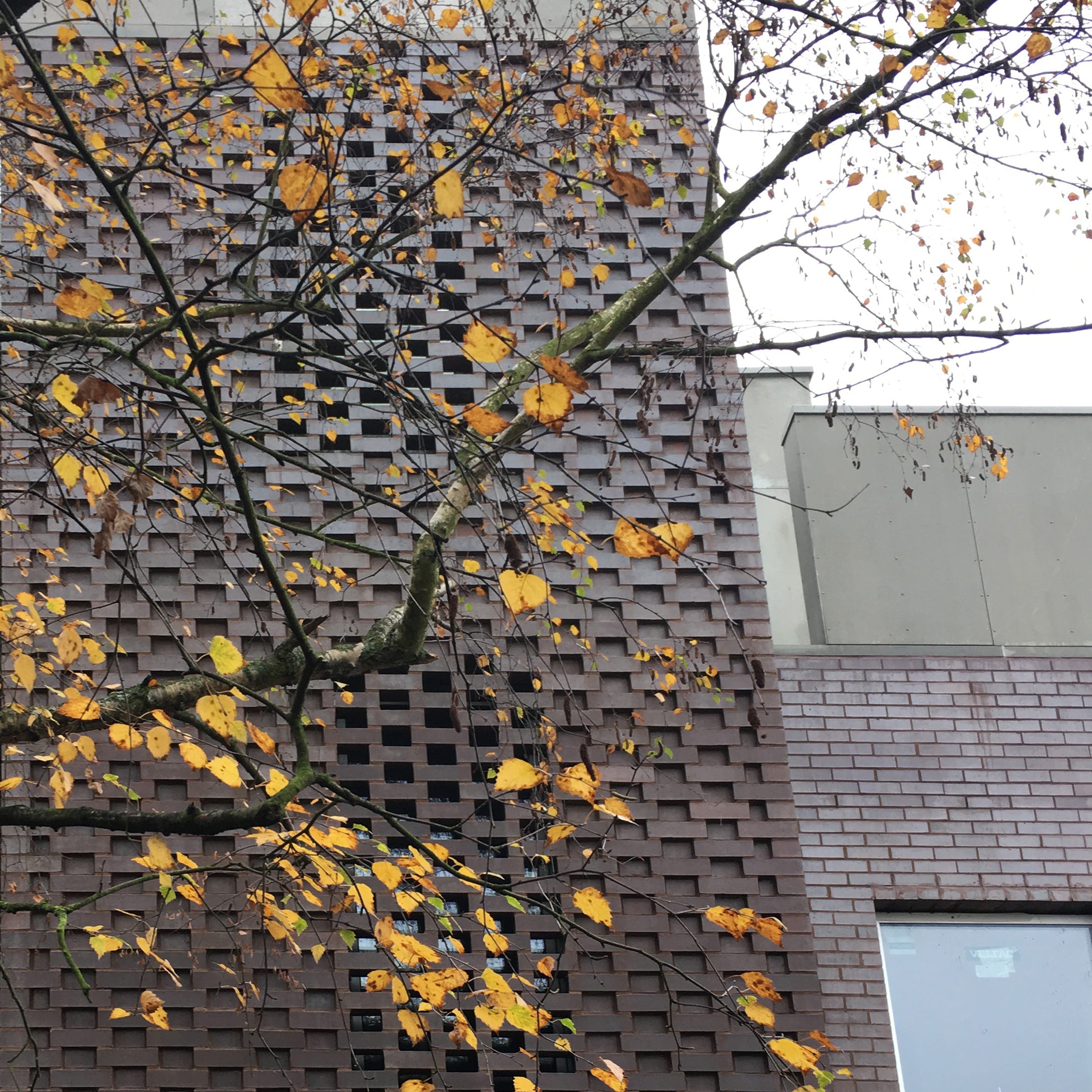 Site Visit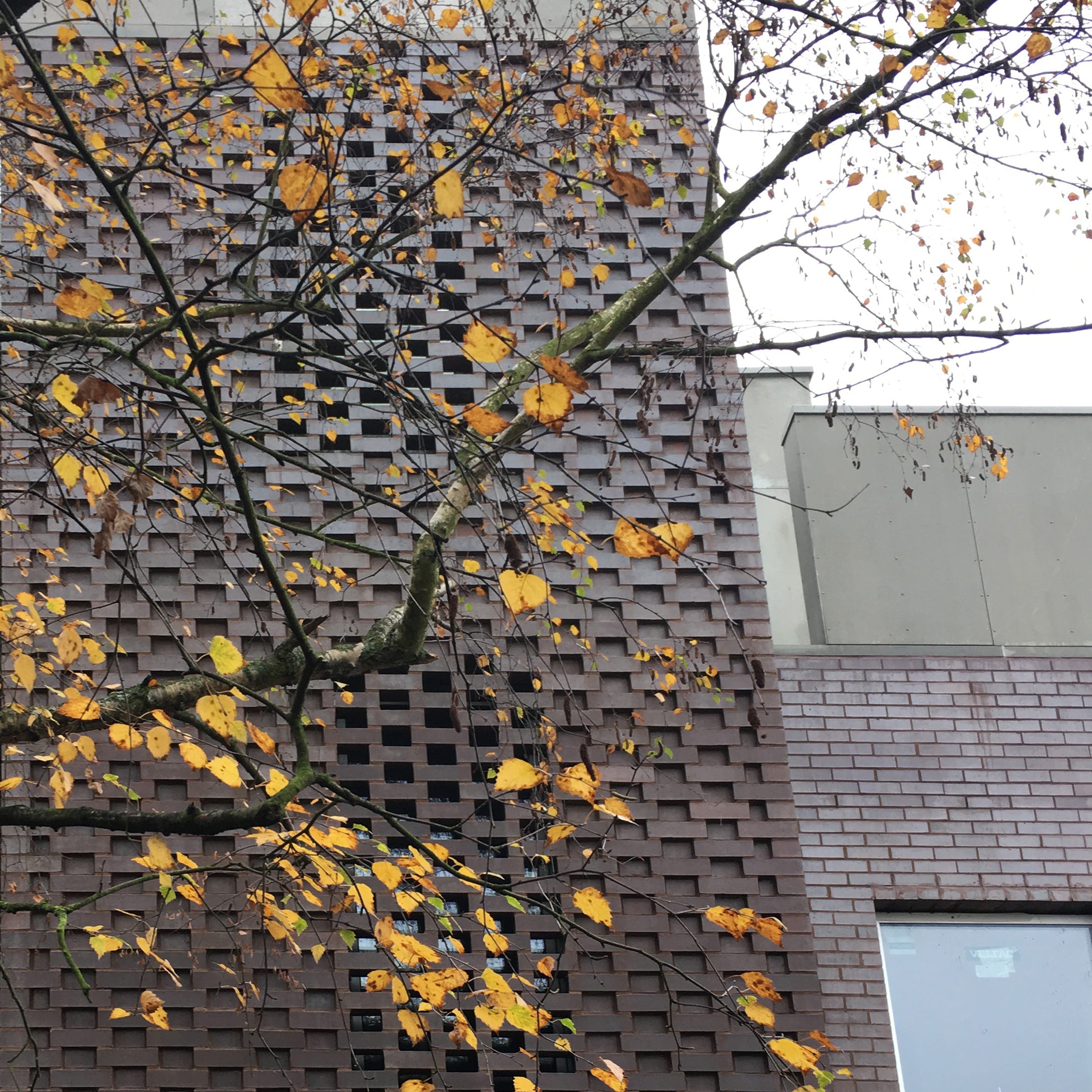 House with Four Courtyards is approaching completion.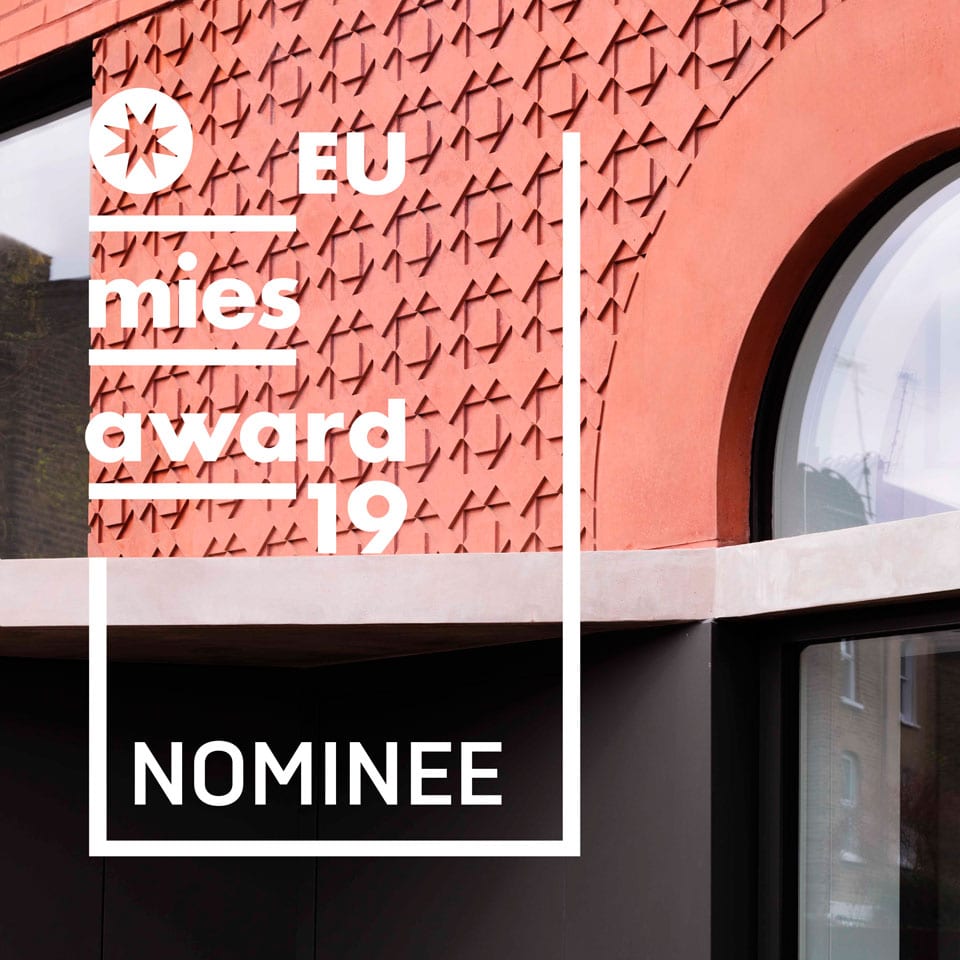 EU Mies Award 2019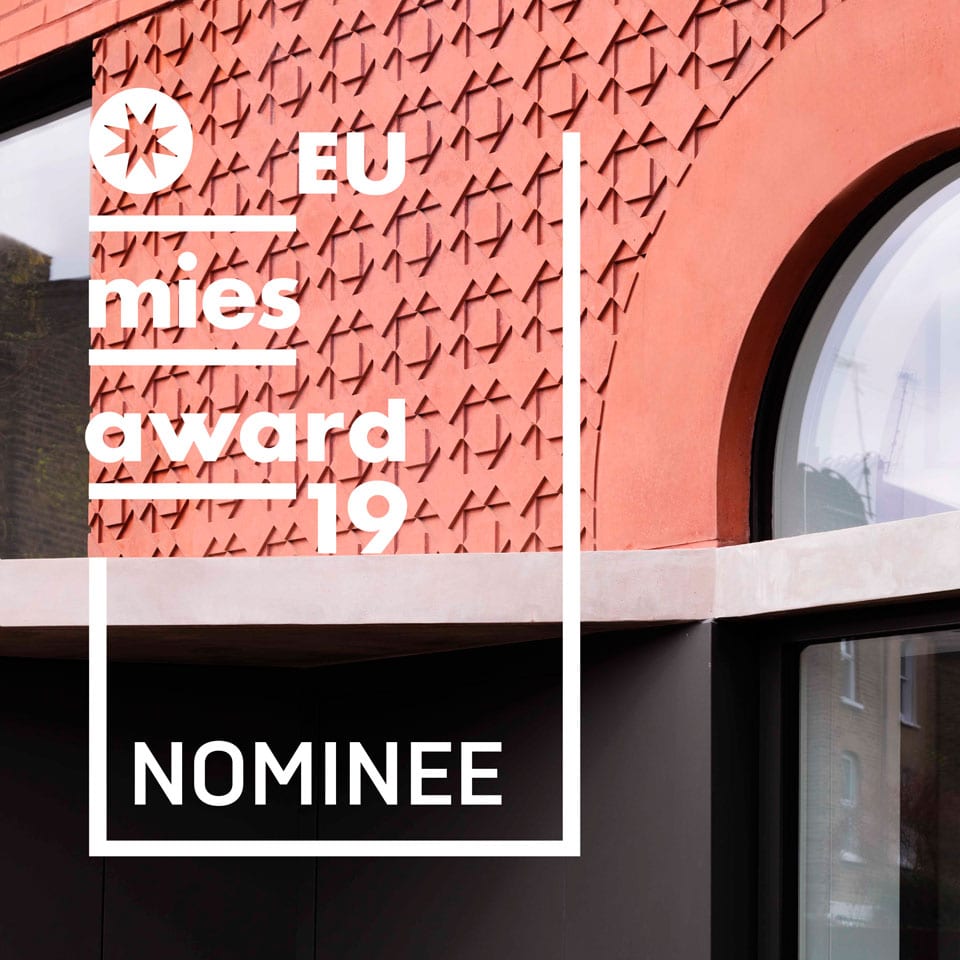 We are shocked and excited to announce that Red House has been nominated for the European Union Prize for Contemporary Architecture – Mies van der Rohe Award 2019. It is a great honour to be associated with two things we value so much – the EU and the work of MvdR.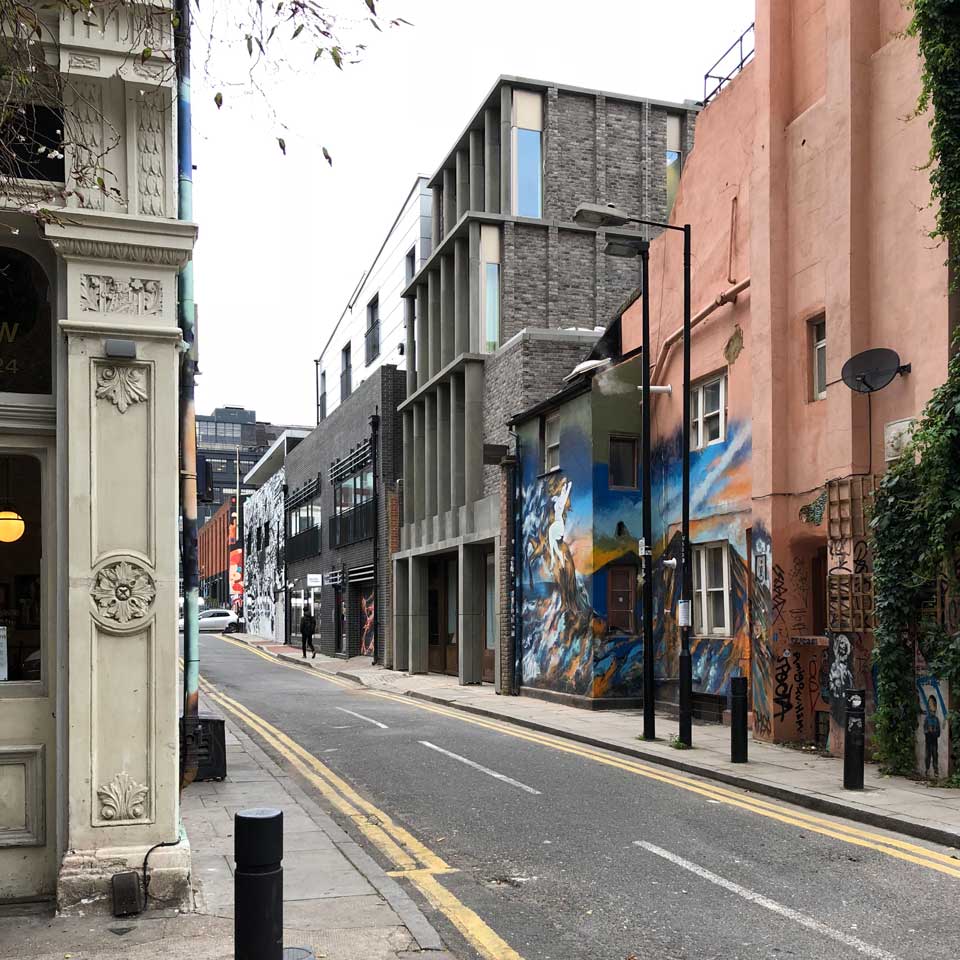 Redchurch & Whitby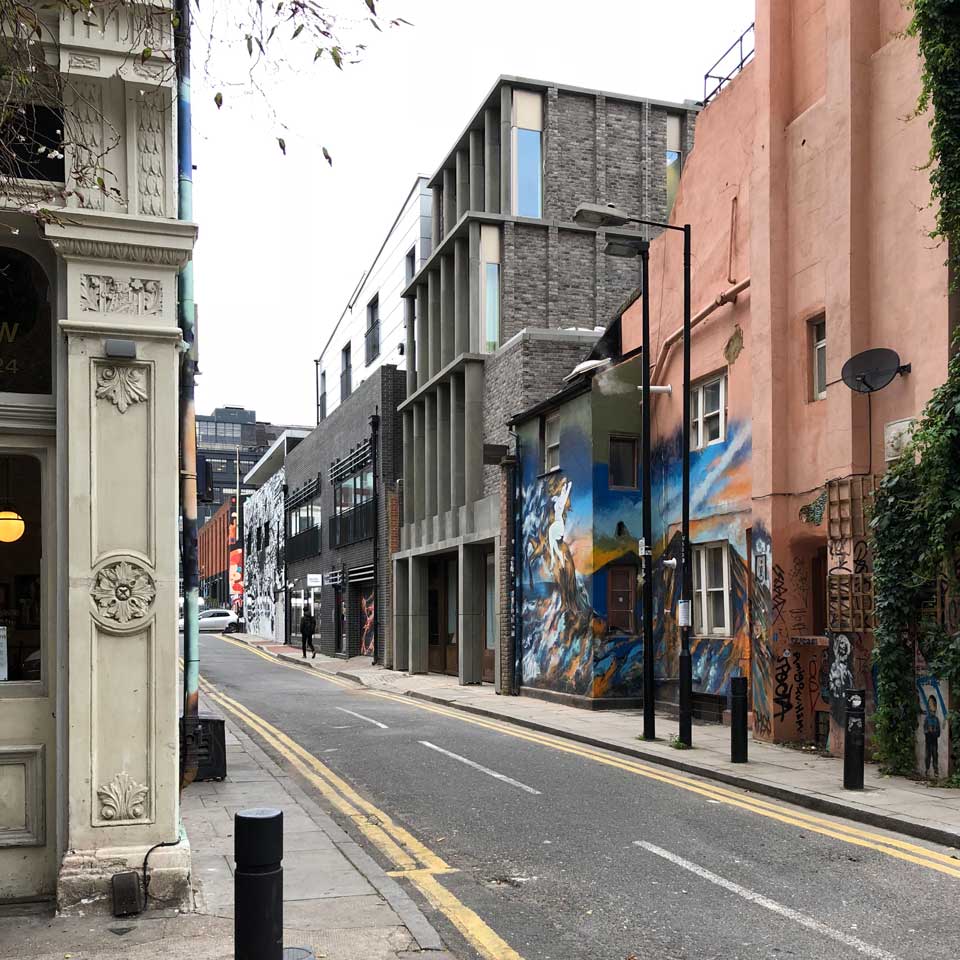 Our new hotel and restaurant building in Shoreditch is now open.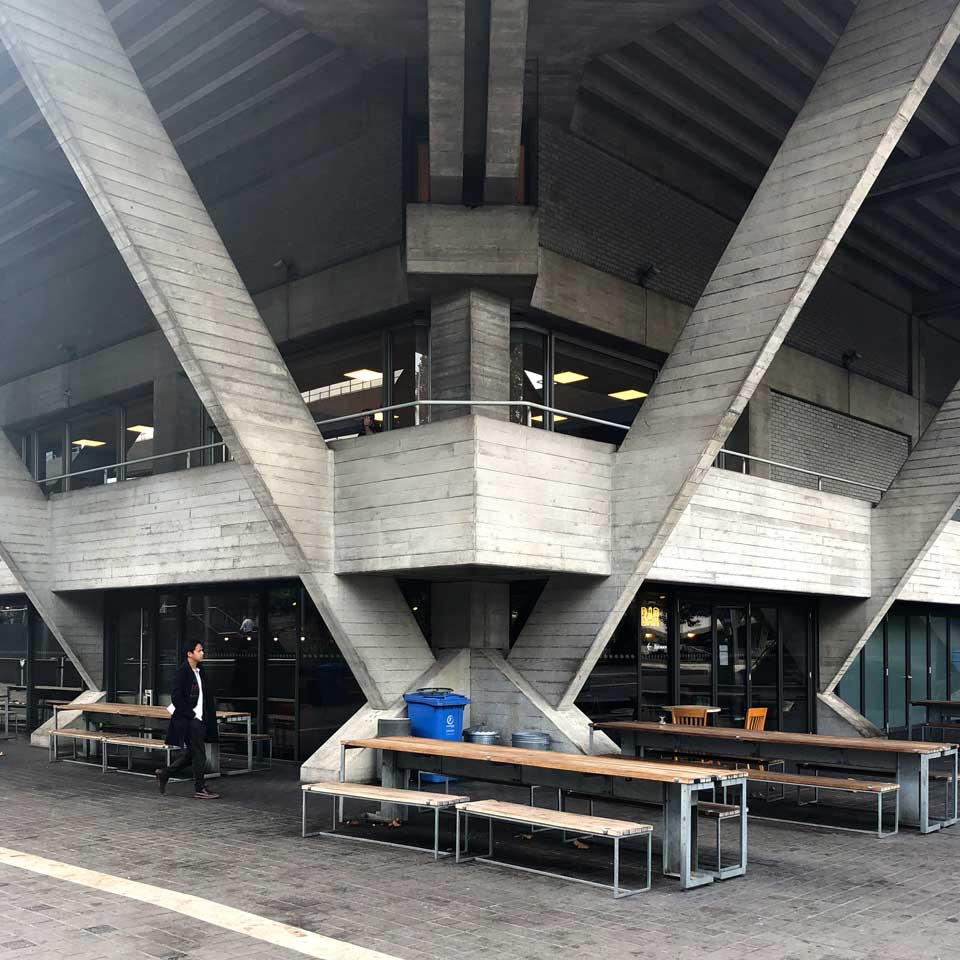 Civic Generosity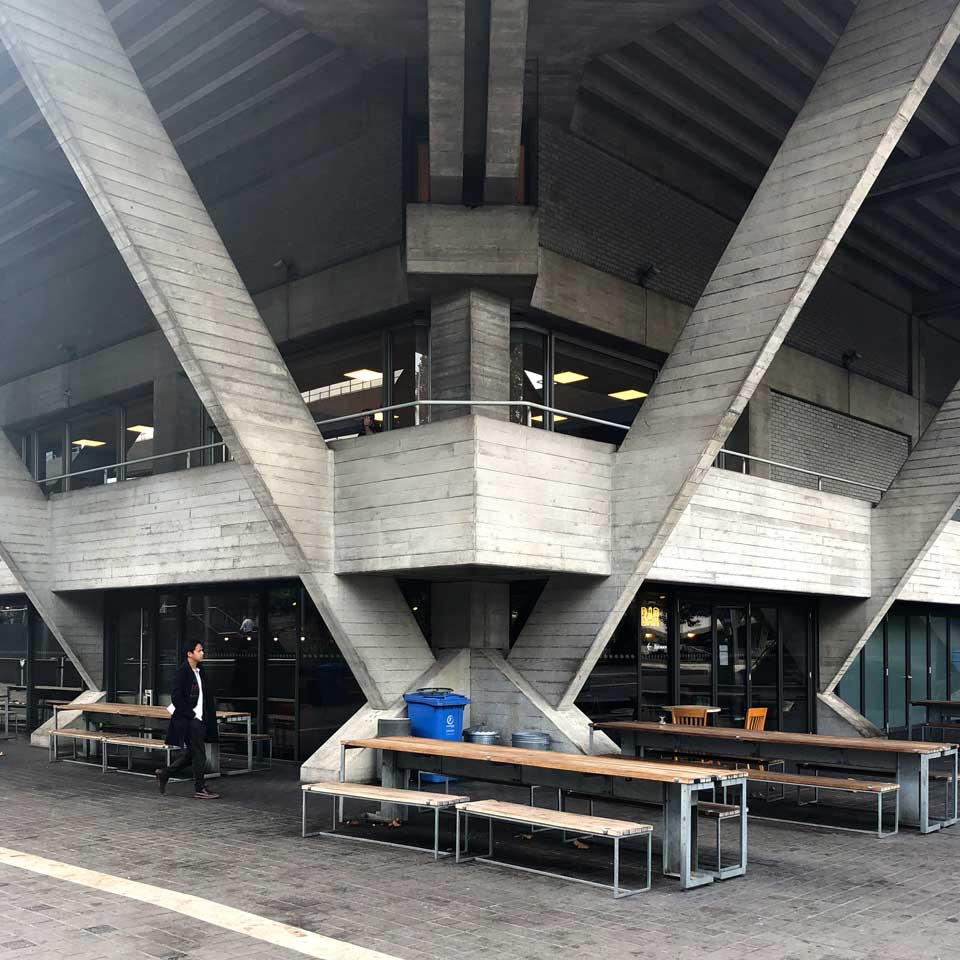 Yesterday we took our students on a walk searching for buildings with Civic Generosity, from urban figure to room to detail… Lasdun turning a corner at the National Theatre. #pleasestopusingthiscornerasabinstore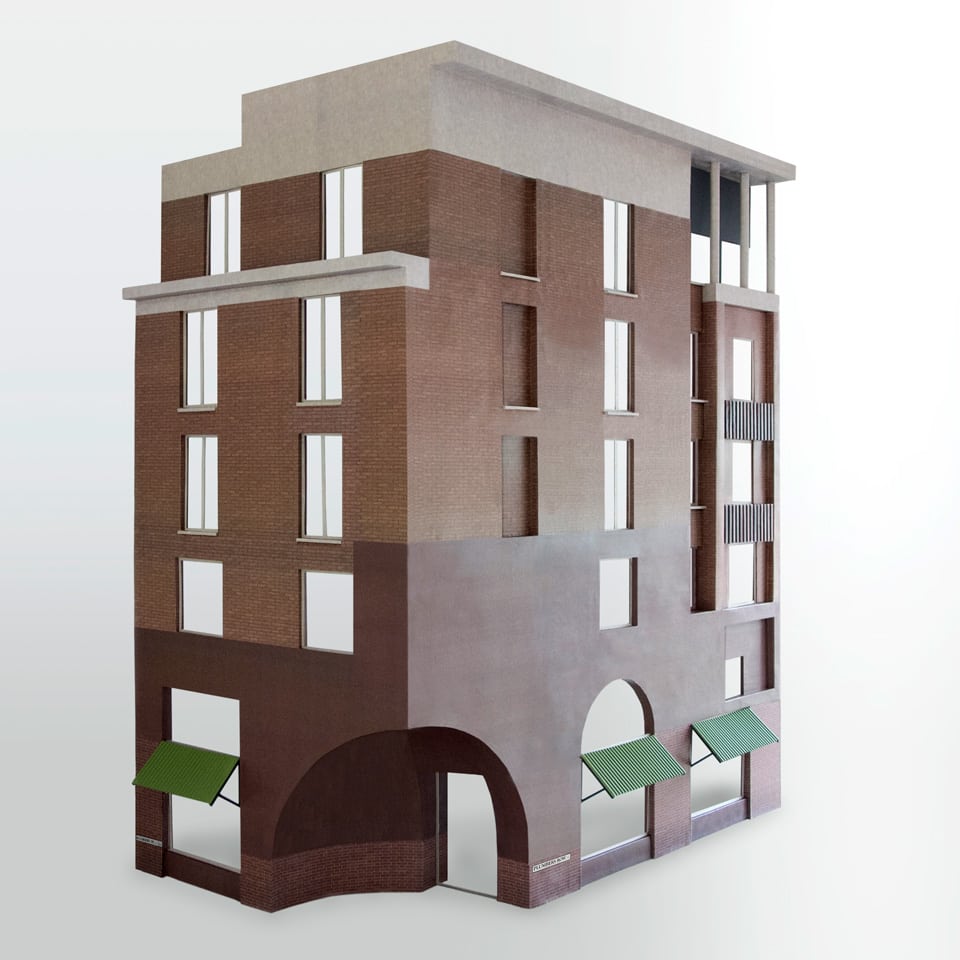 Corner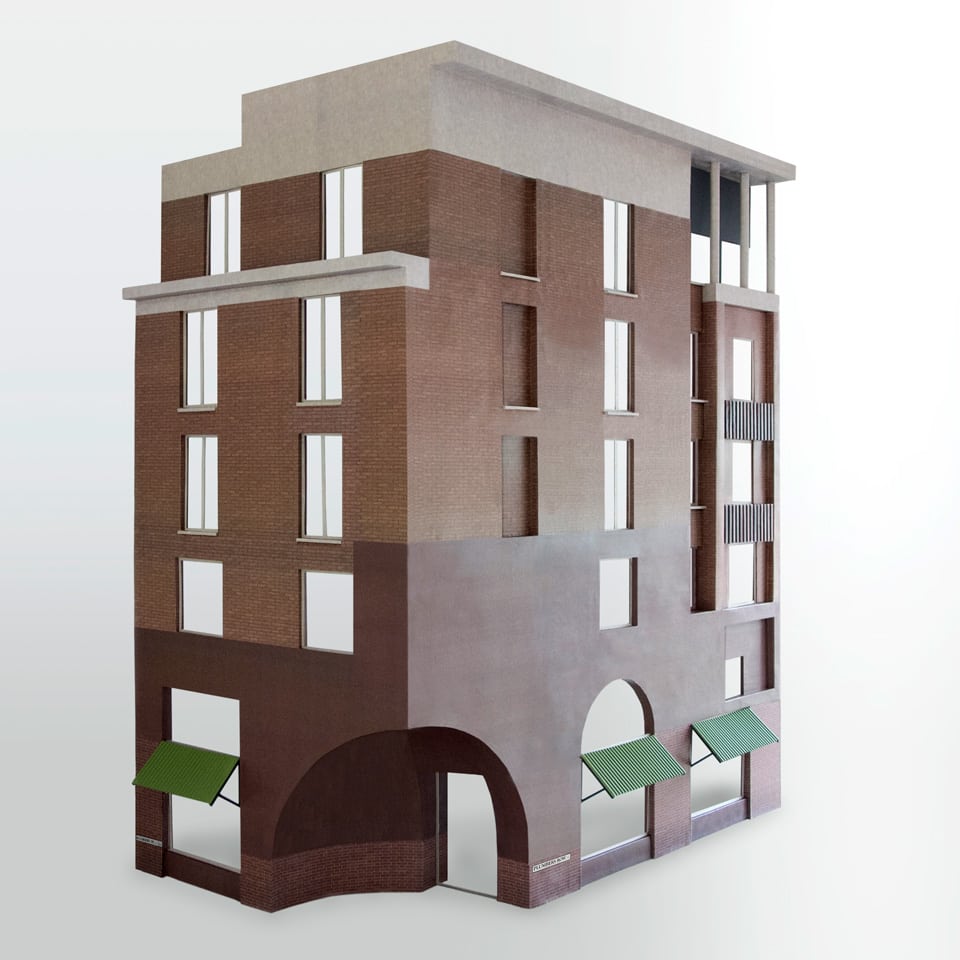 1:20 facade fragment study model for a mixed-use building in London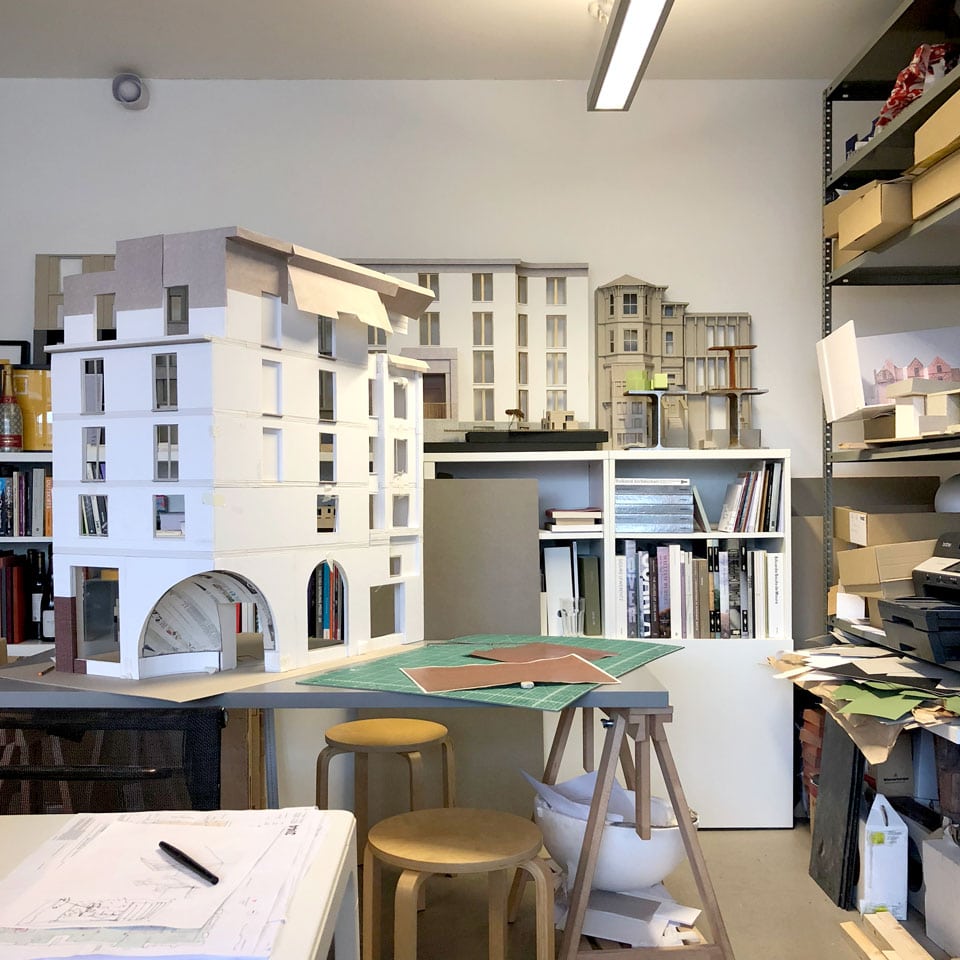 Work in progress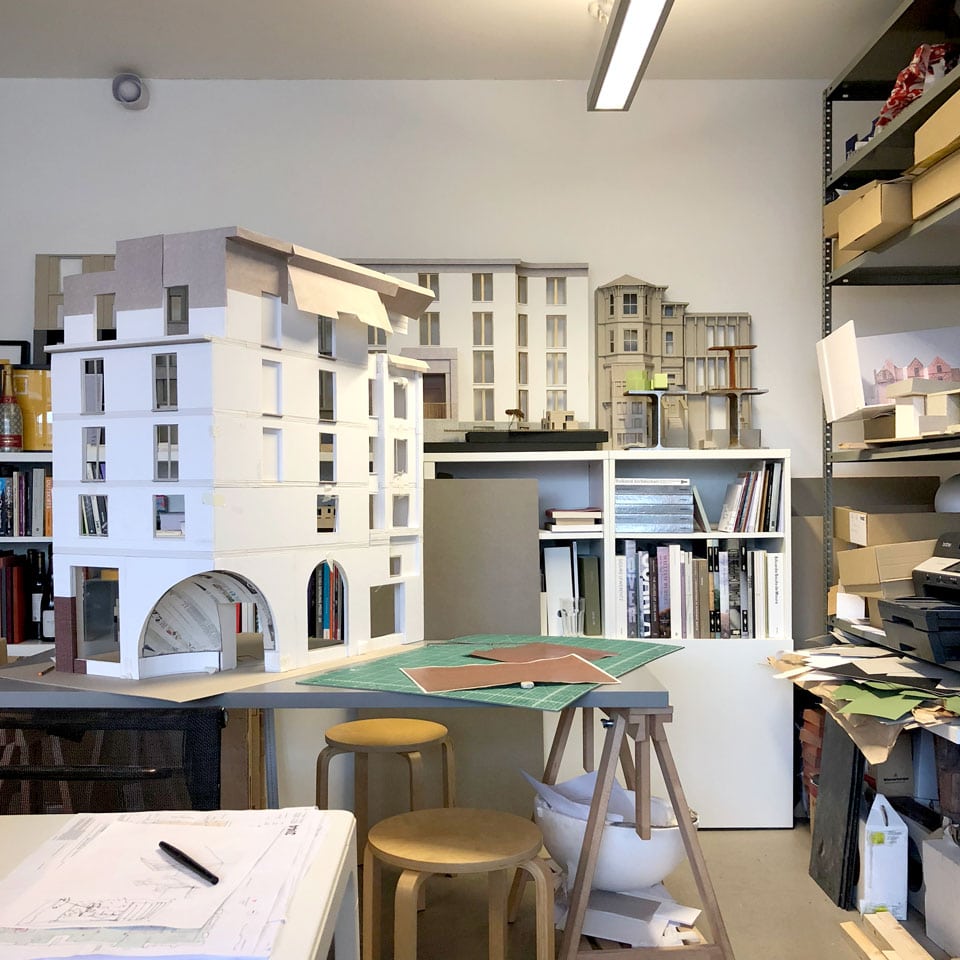 Corner study model for a new building in London. We're moving studio tomorrow to get some extra space to store this stuff.
Architecture Prototypes & Experiments
We have submitted in-house process models to @thearamgallery Architecture Prototypes & Experiments, opening this Thursday. Flattered to be alongside our co-exhibitors. This model explores a new stair and lift structure within a mixed-use listed building.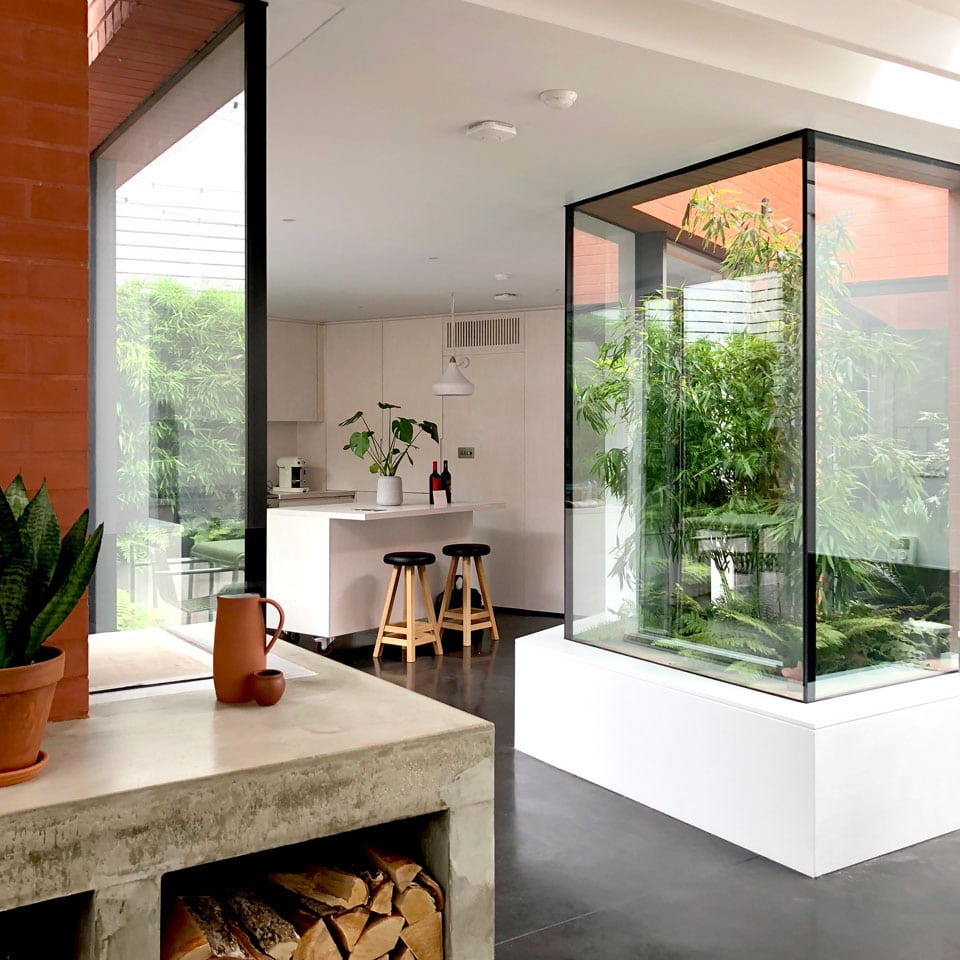 The RIBA Stephen Lawrence Prize, 2018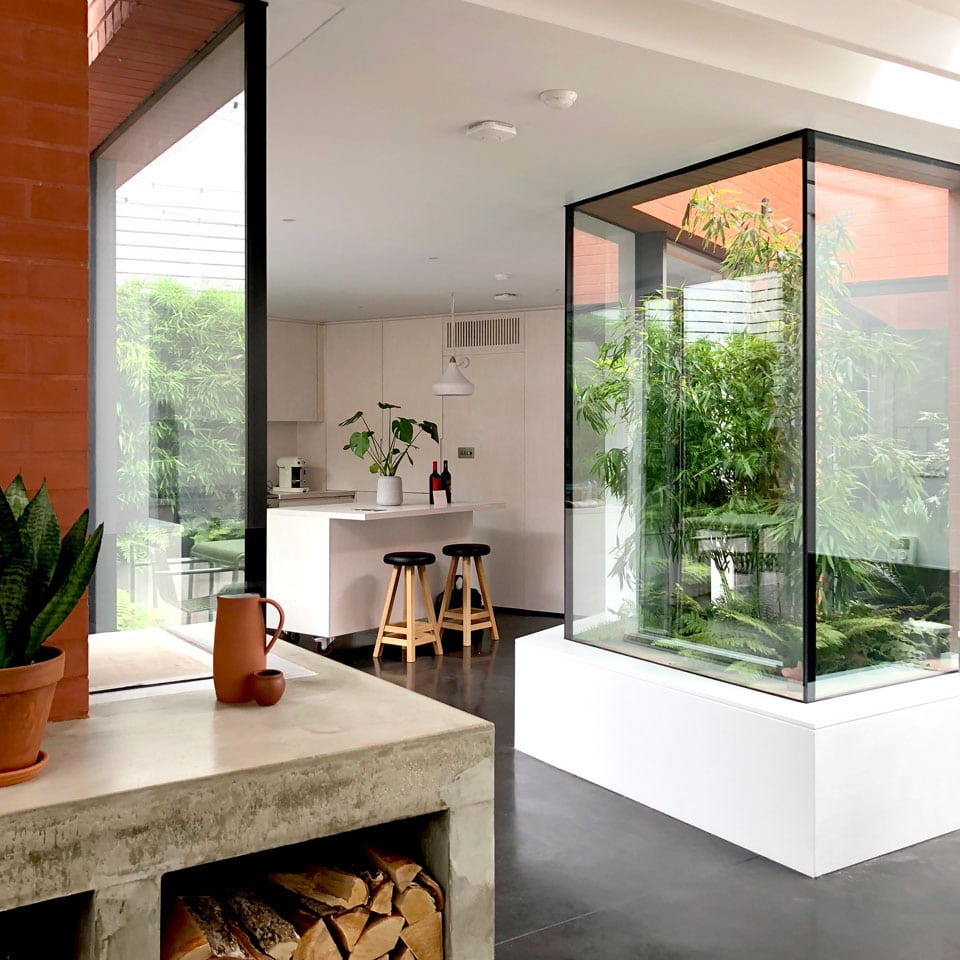 We are excited to share the news that Red House has been shortlisted for the 2018 @riba Stephen Lawrence Prize – the best projects with a budget of less than £1m. Due to the generosity of its owners it will also take part in @openhouselondon in September.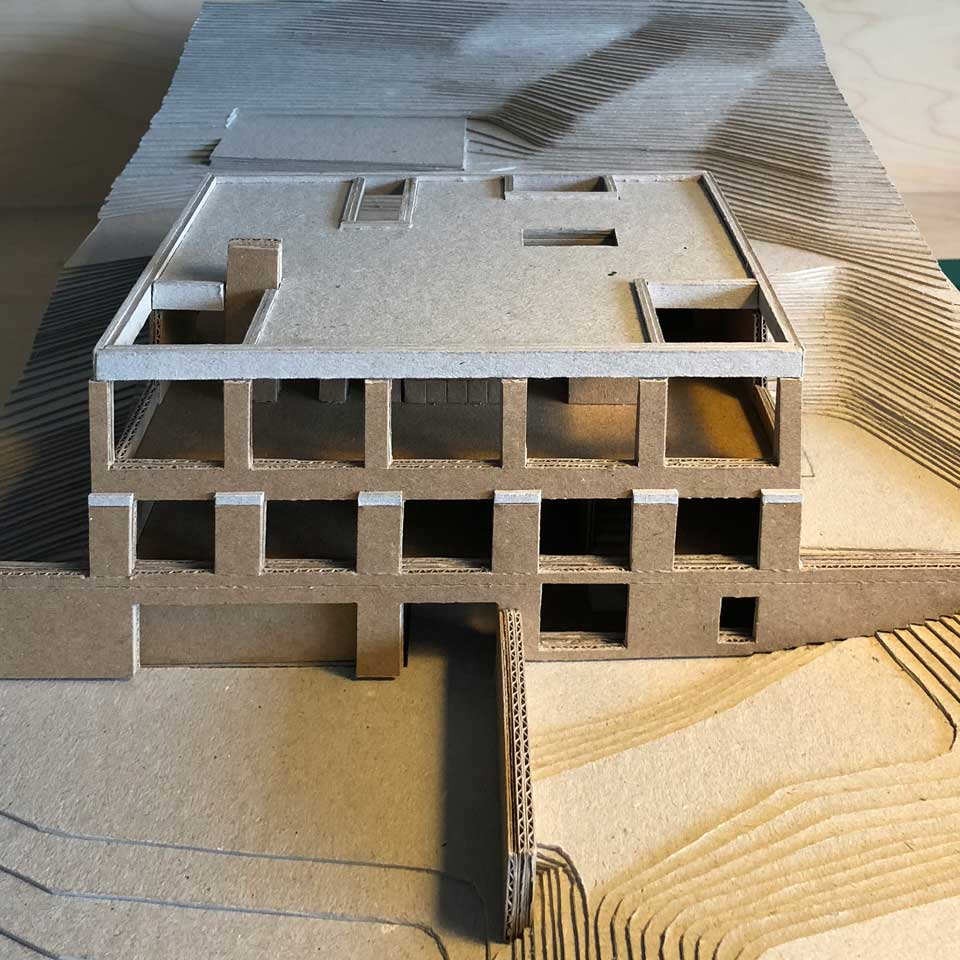 Development Model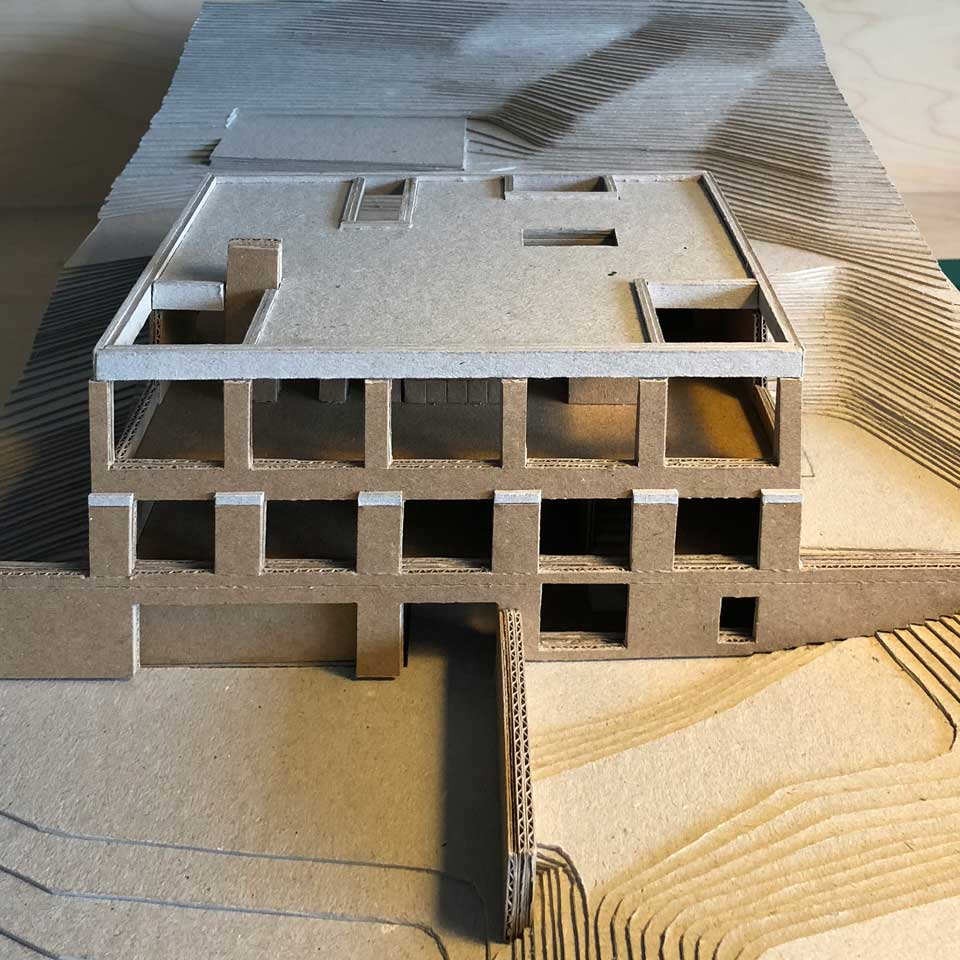 House on a Hill, Wales. Cardboard development model, 1:100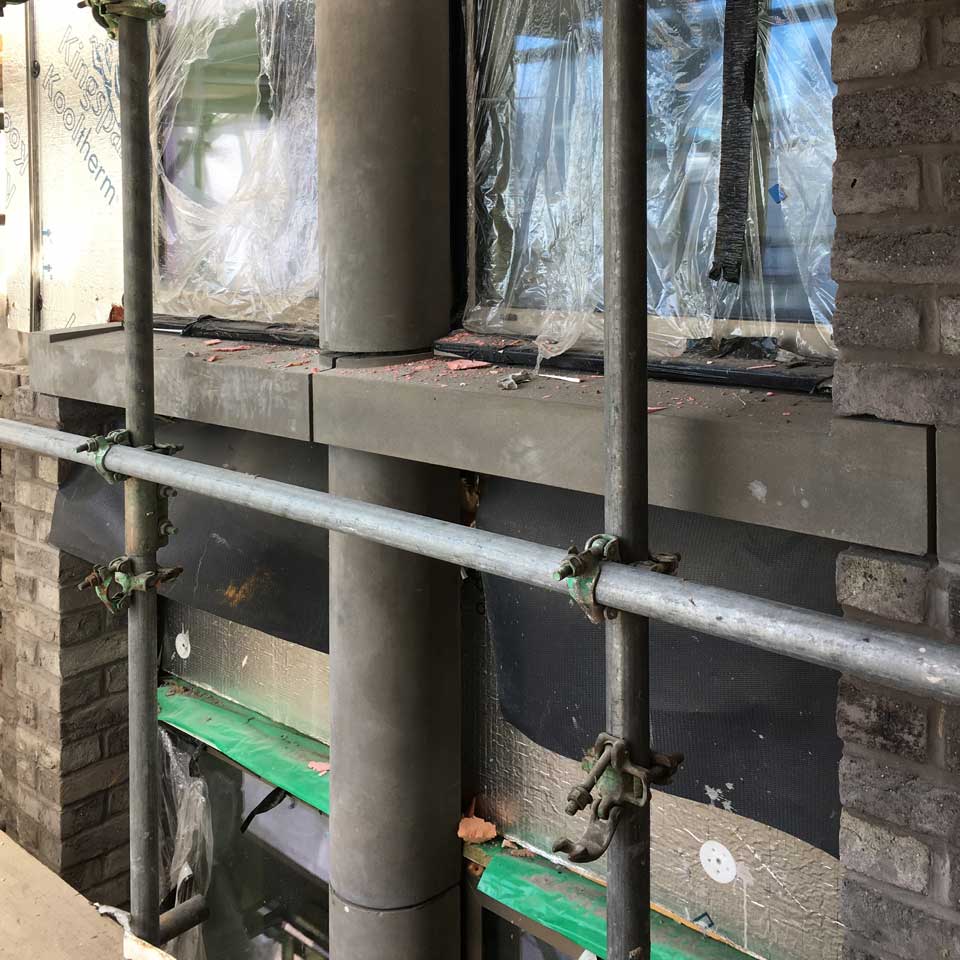 It's a bit shy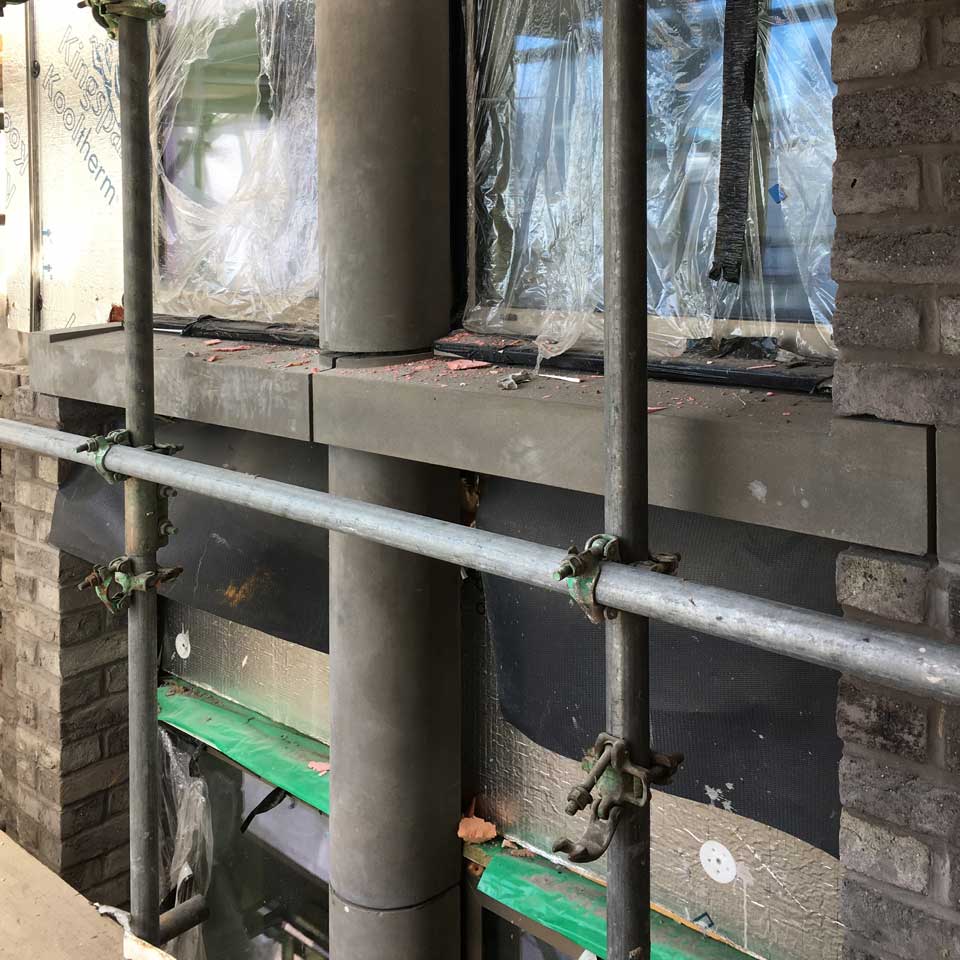 Redchurch and Whitby is beginning to emerge from beneath its scaffolding.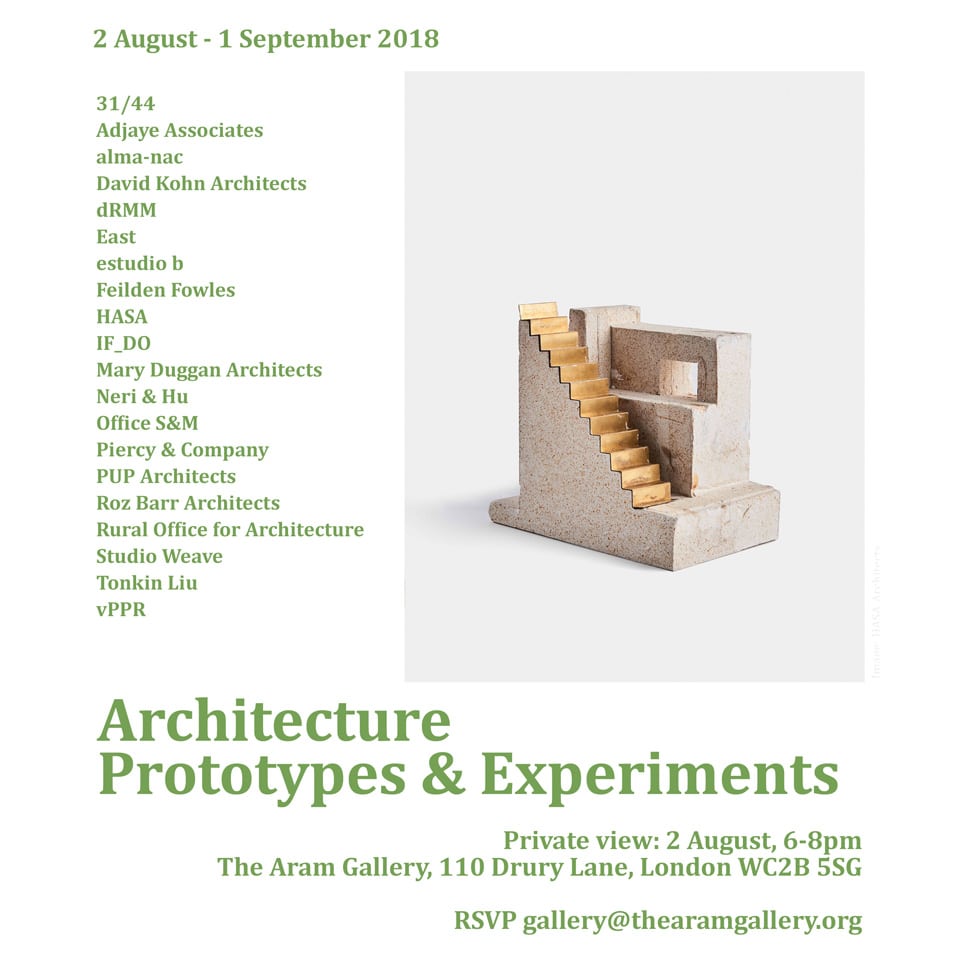 Do Come Along!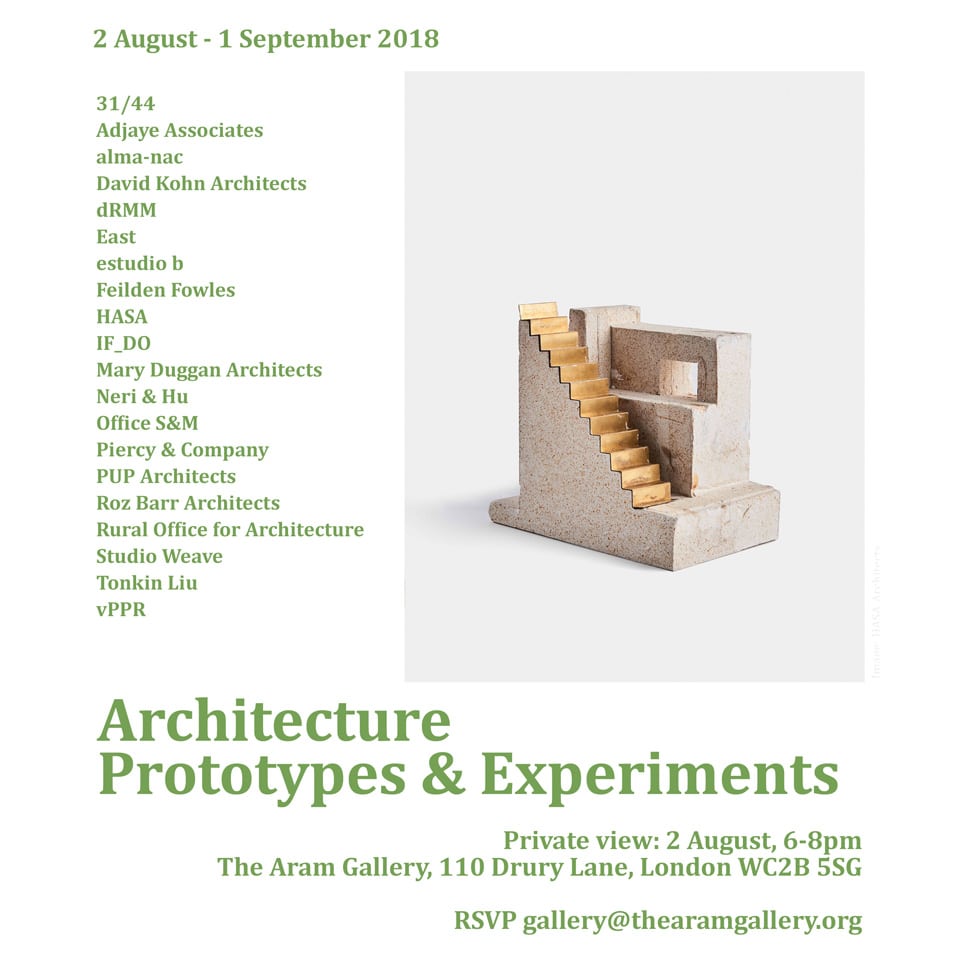 We're honoured to be included in this exhibition @thearamgallery.  We'll be showing three in-house design process models – two of a project still in development.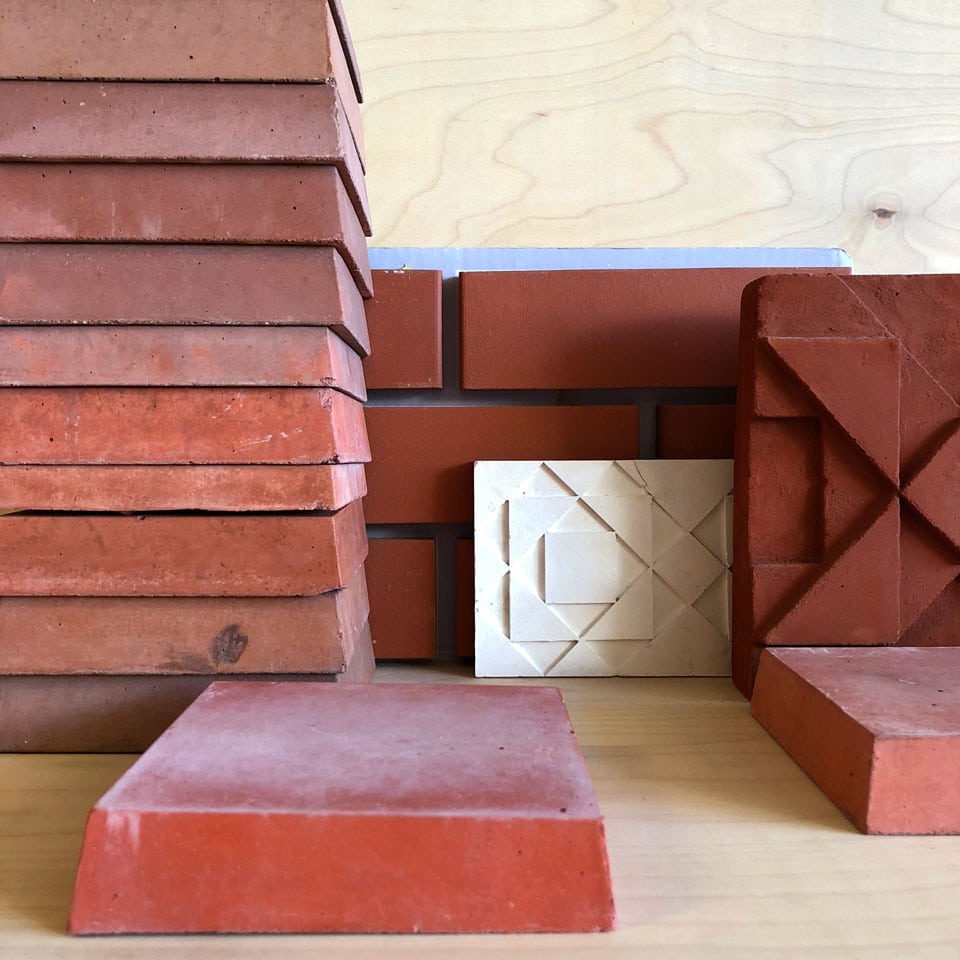 RIBA House of the Year 2018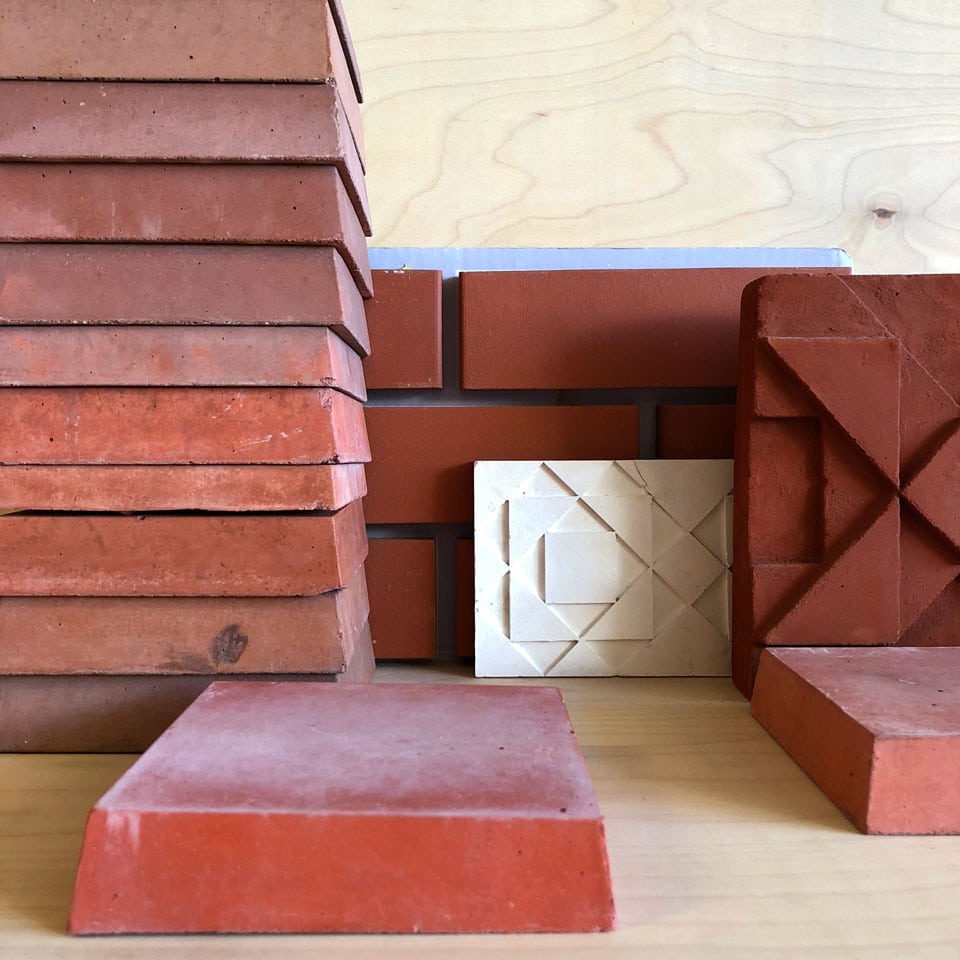 We are excited to announce that Red House has been long-listed for the @riba House of the Year 2018 (following in the footsteps of No. 49 last year!) It took commitment from our client @arrantland of course but also suppliers such as Cambridge Architectural Precast to match the concrete panel to the selected brick. Concrete samples by CAP, pattern tests by 31/44.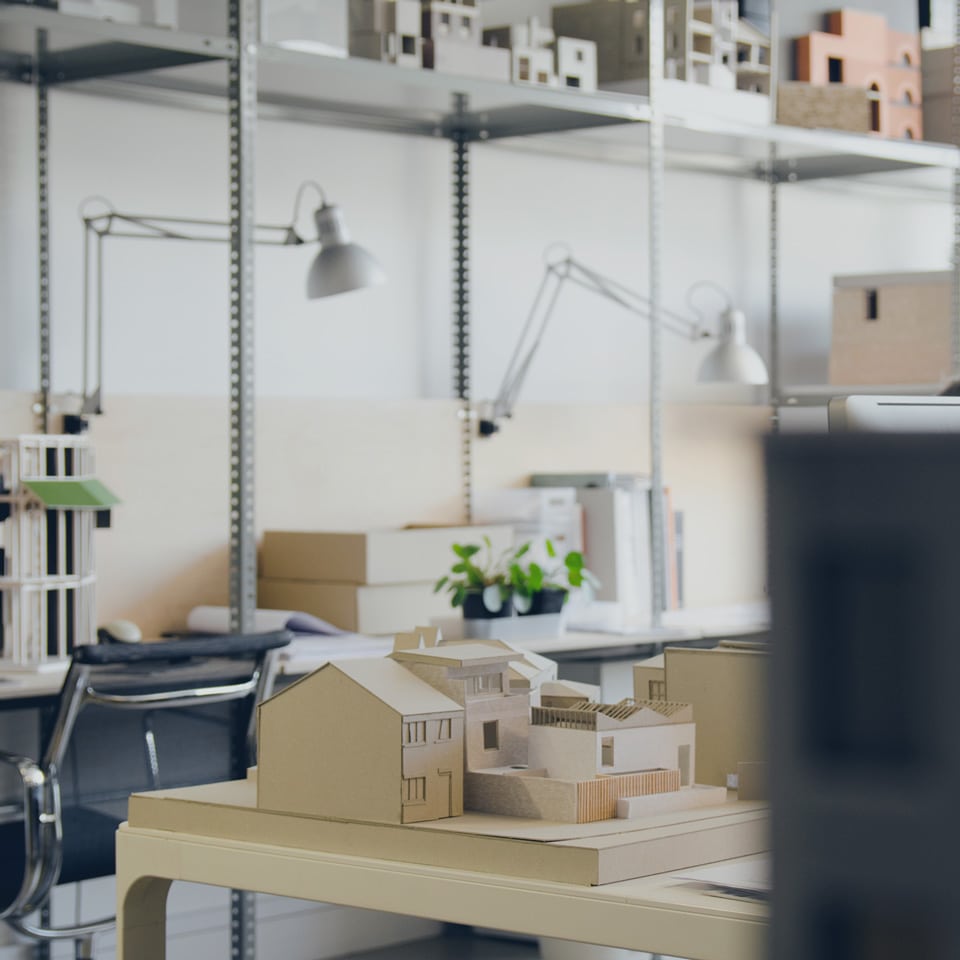 Peek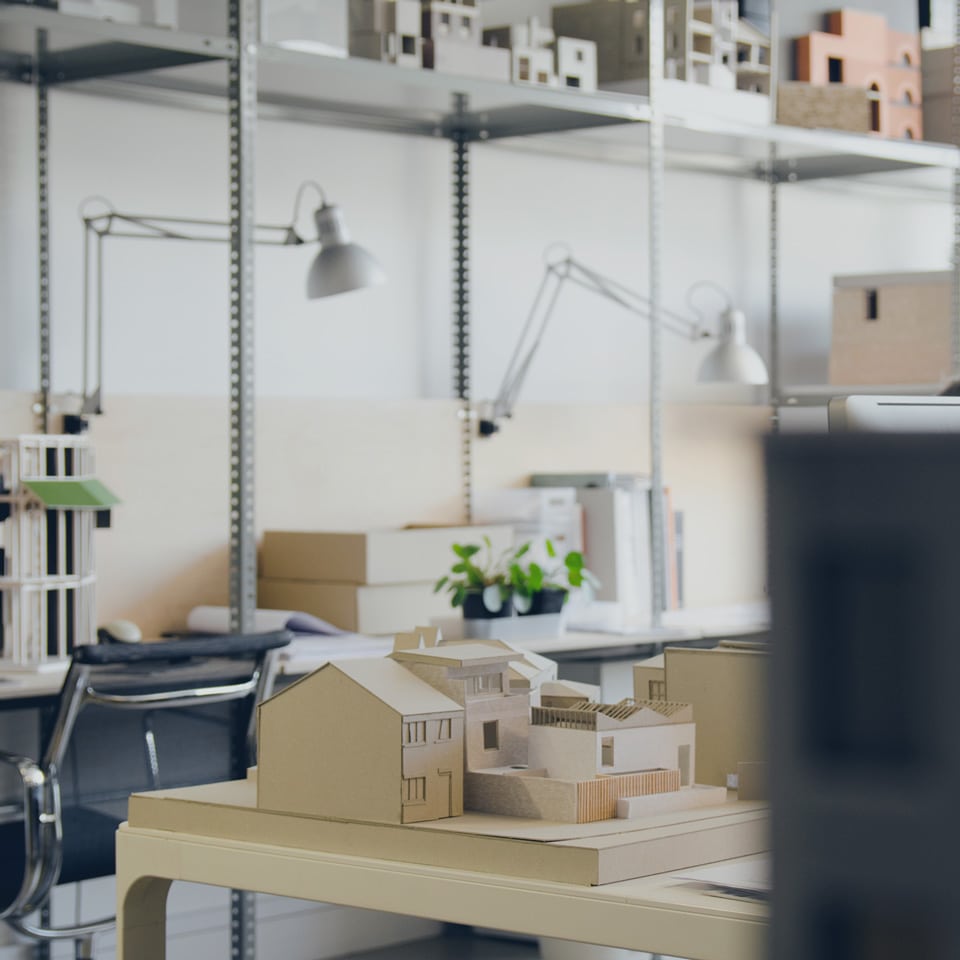 Newport Works visited our studio and the interview and photos are now online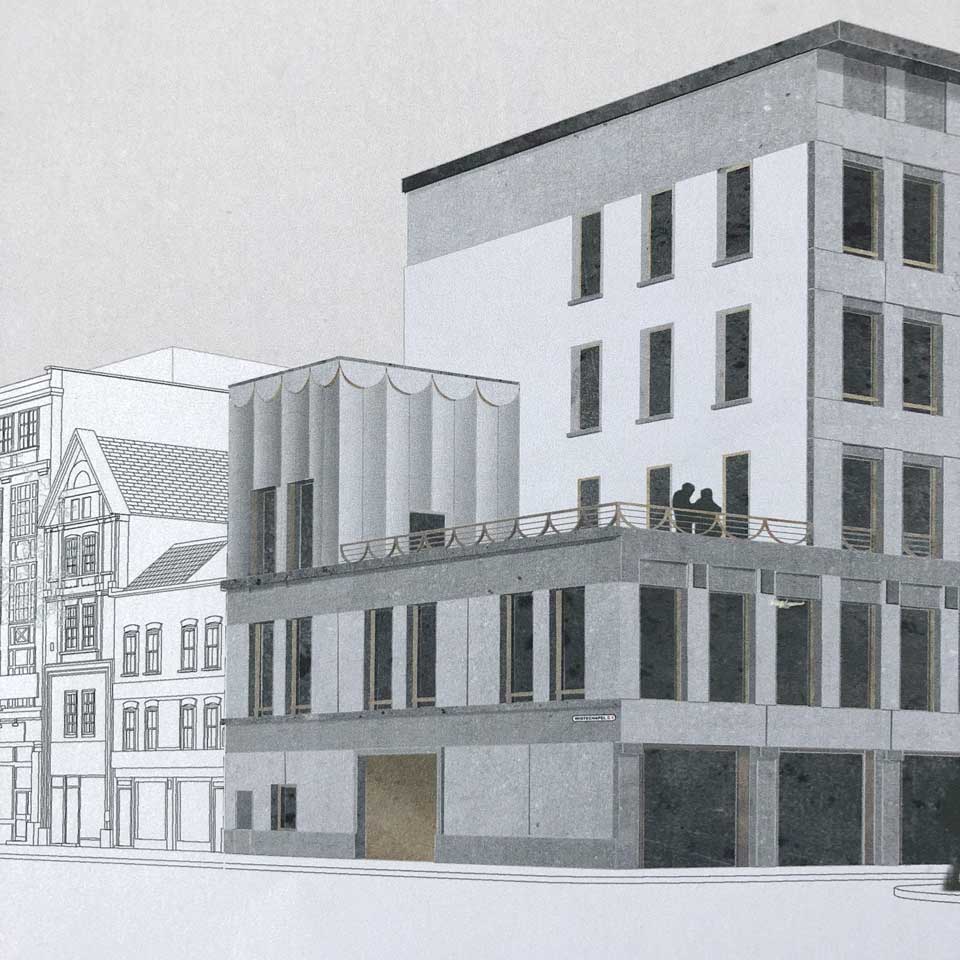 Teaching Practice, The Deep City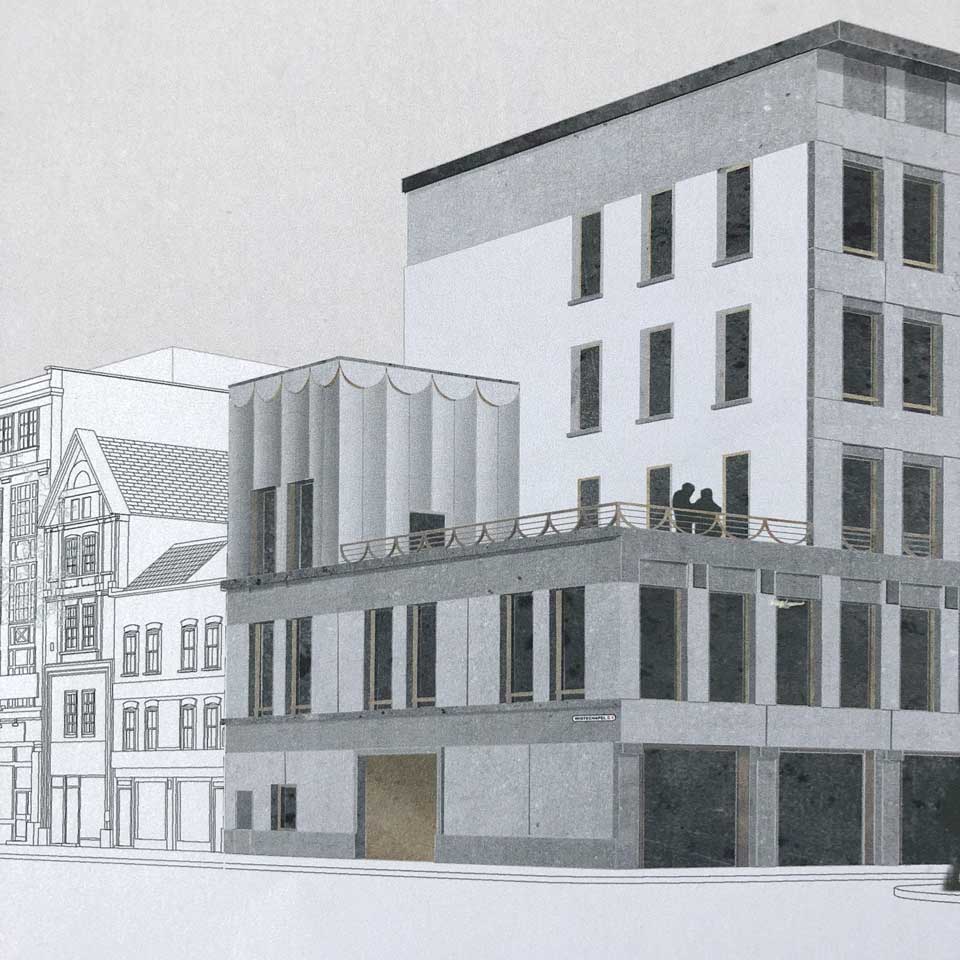 We have been reviewing the work of our teaching studio @ku_archland , drawing by Hugo Rowland.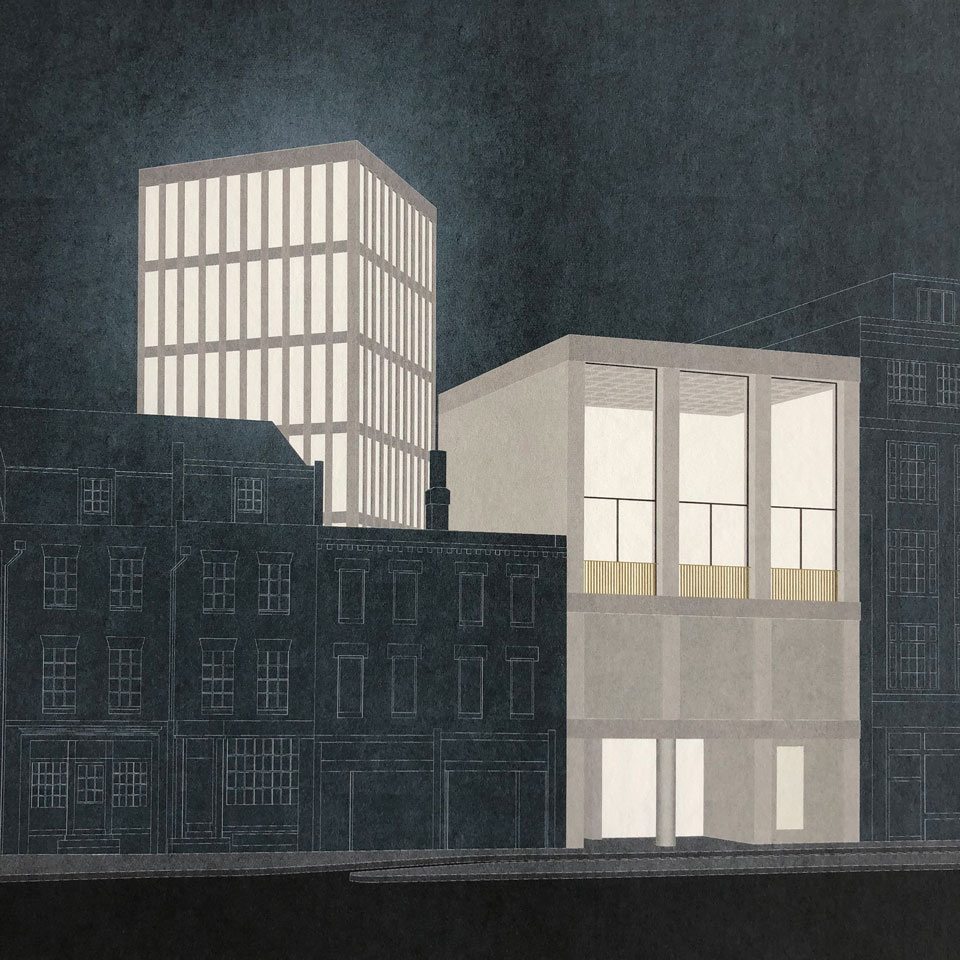 Teaching Practice, The Deep City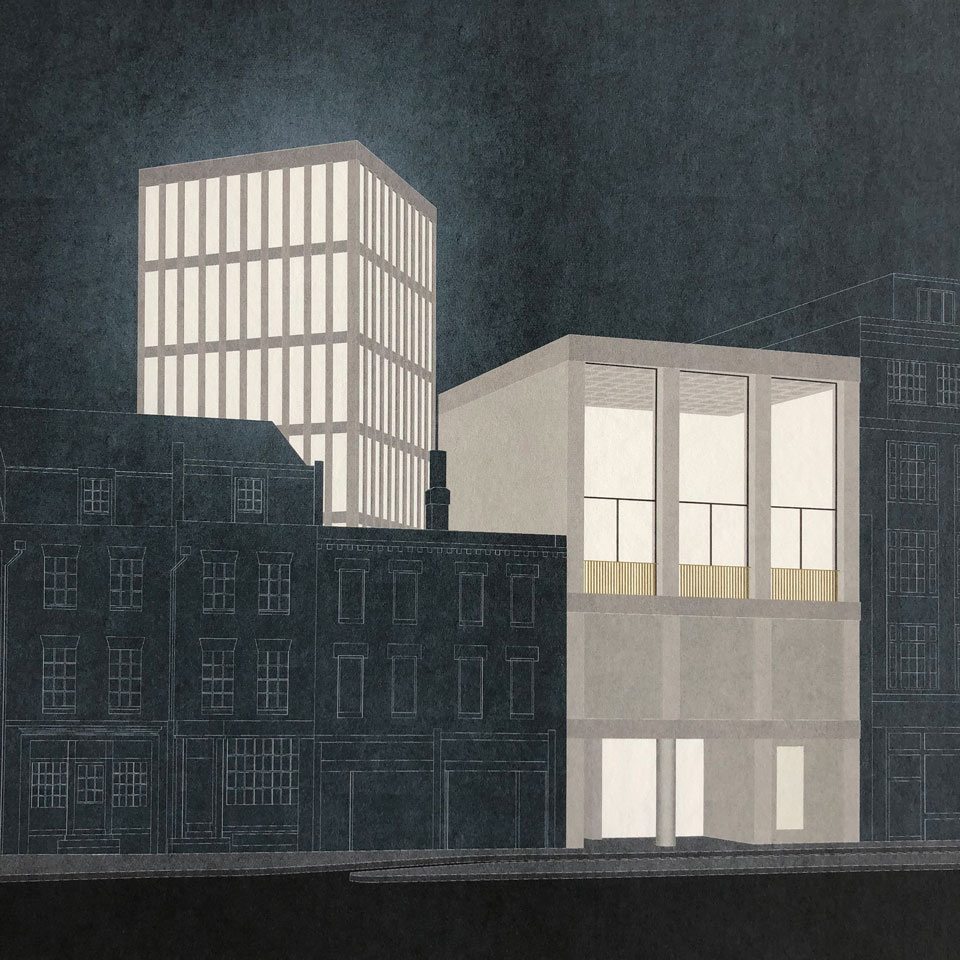 We have been reviewing the work of our teaching studio @ku_archland , drawing by Jai Heming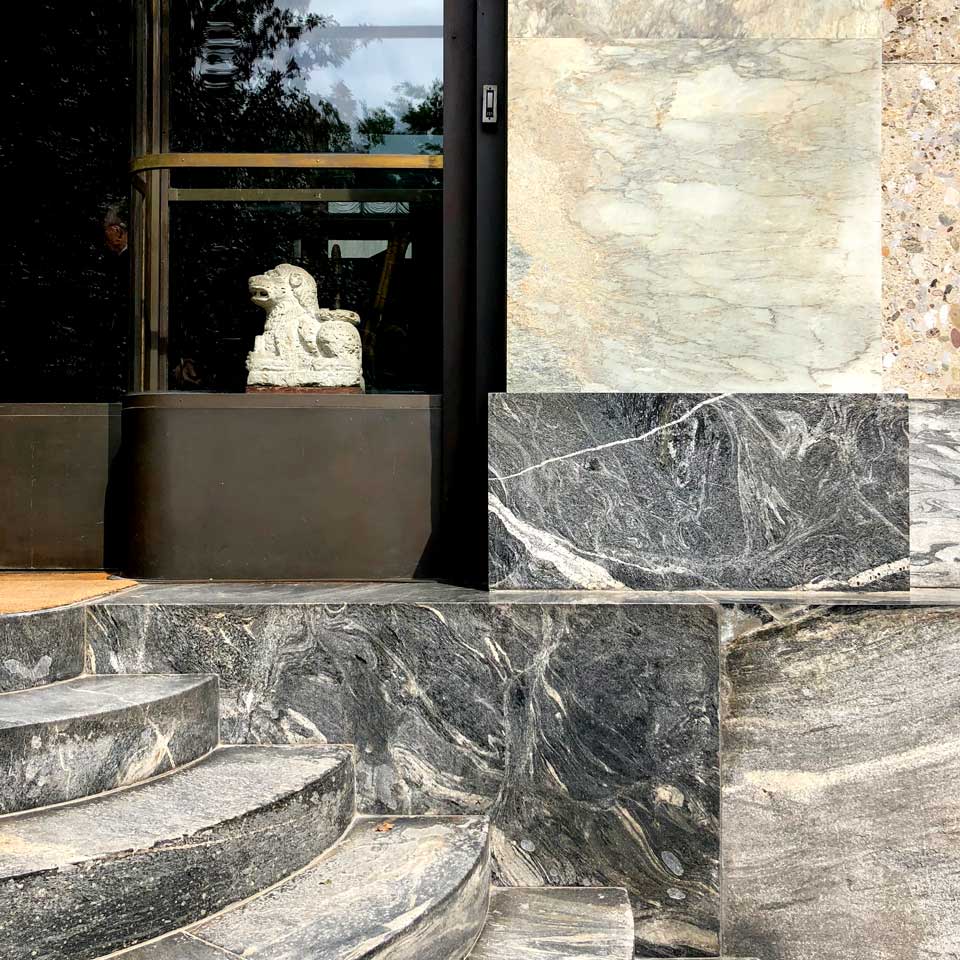 Villa Necchi Campiglio: detail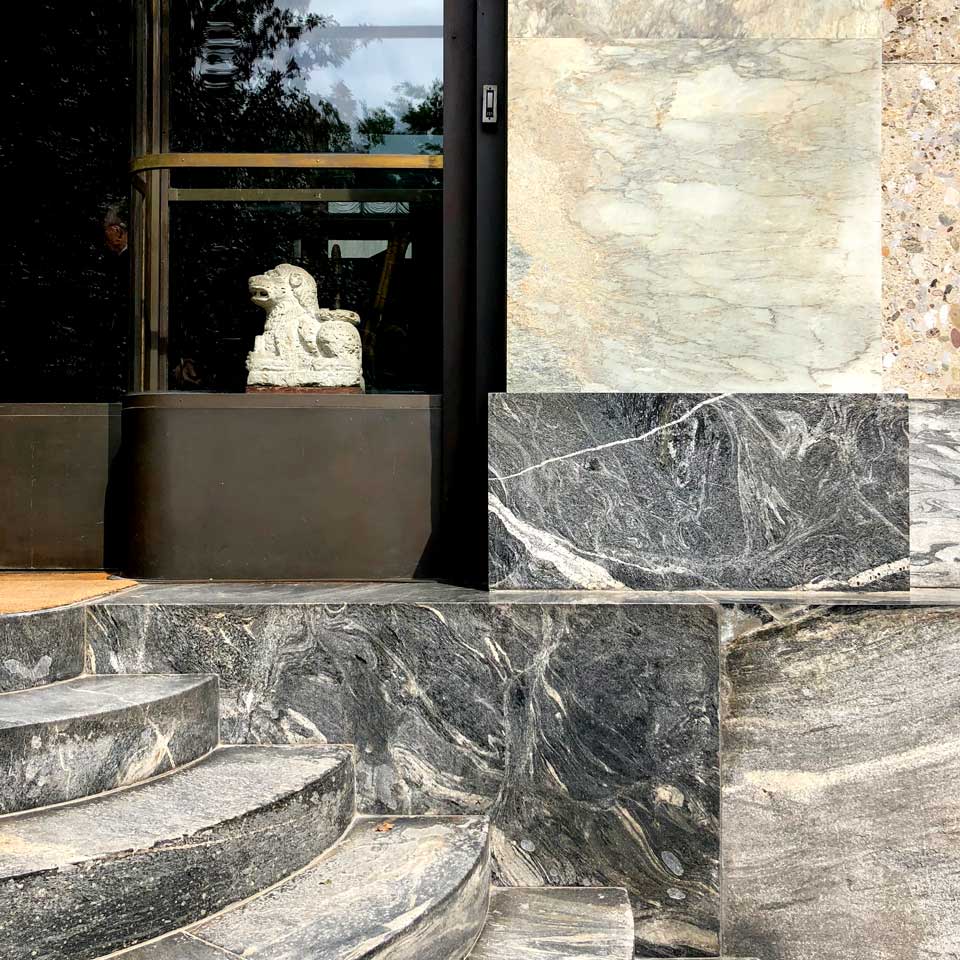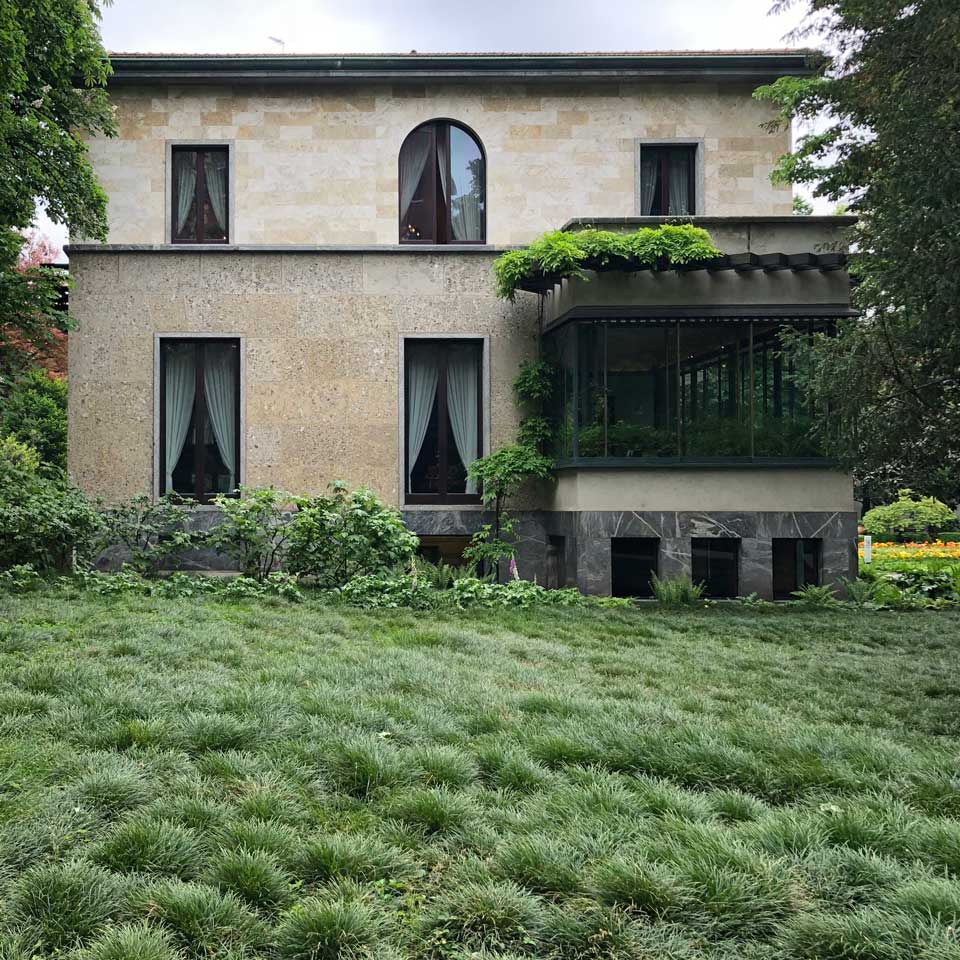 Villa Necchi Campiglio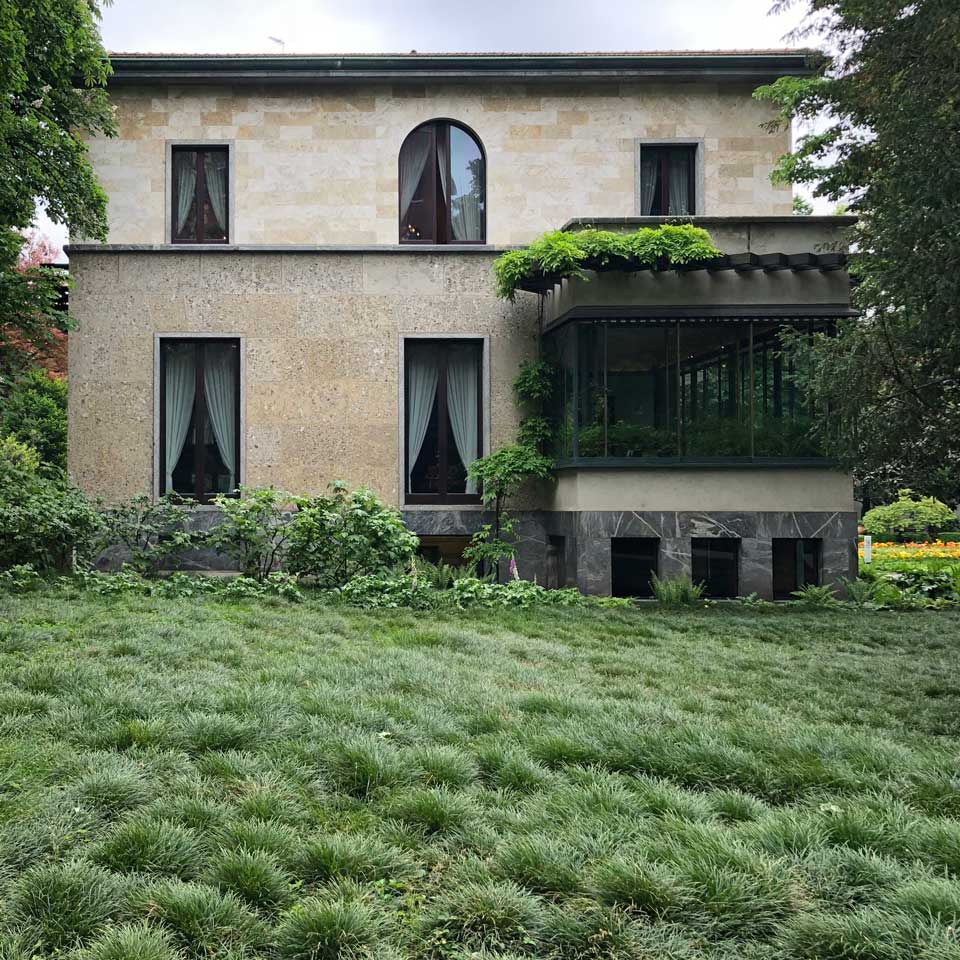 During a recent trip to Milan we visited Villa Necchi by Piero Portaluppi, 1932-35.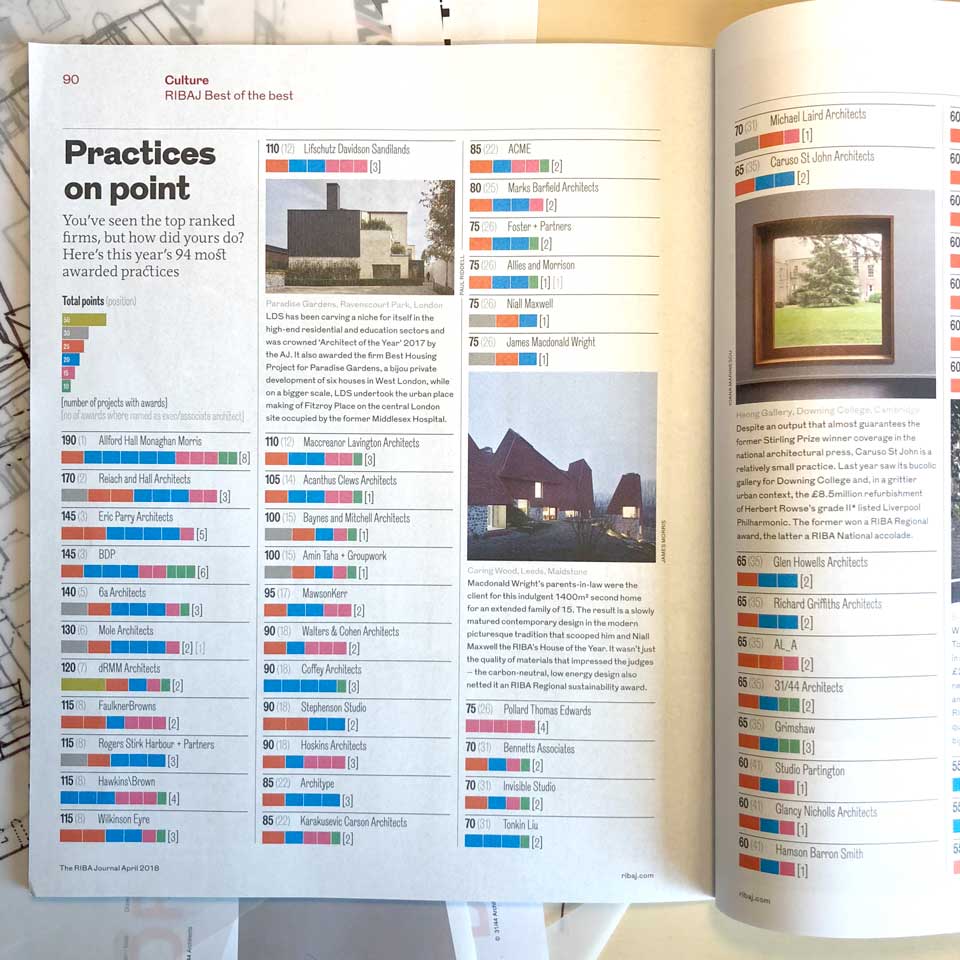 Points mean prizes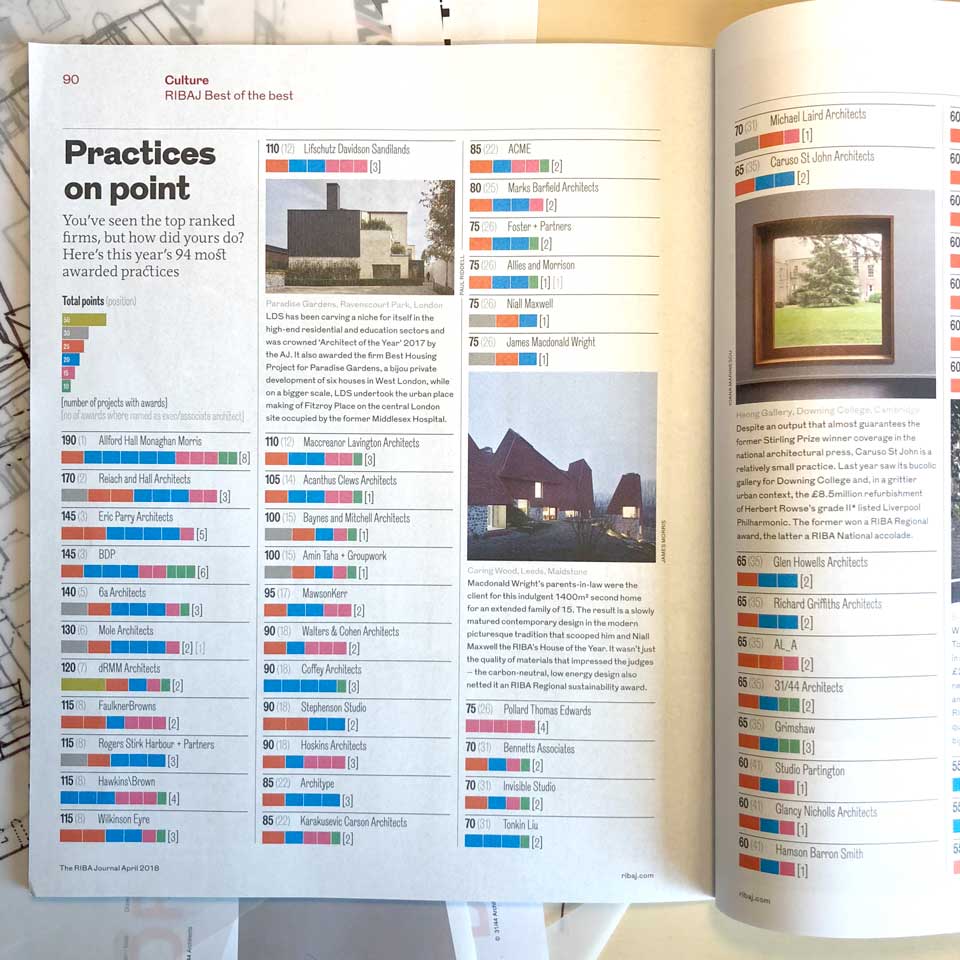 Excited to have made it into the RIBA Journal's top ranked firms according to awards and shortlistings etc., joint 35th! (Going to be hard for a small practice to hang in there for next year though…). #seemstheresnoprizes #pointsdontmeanprizesalways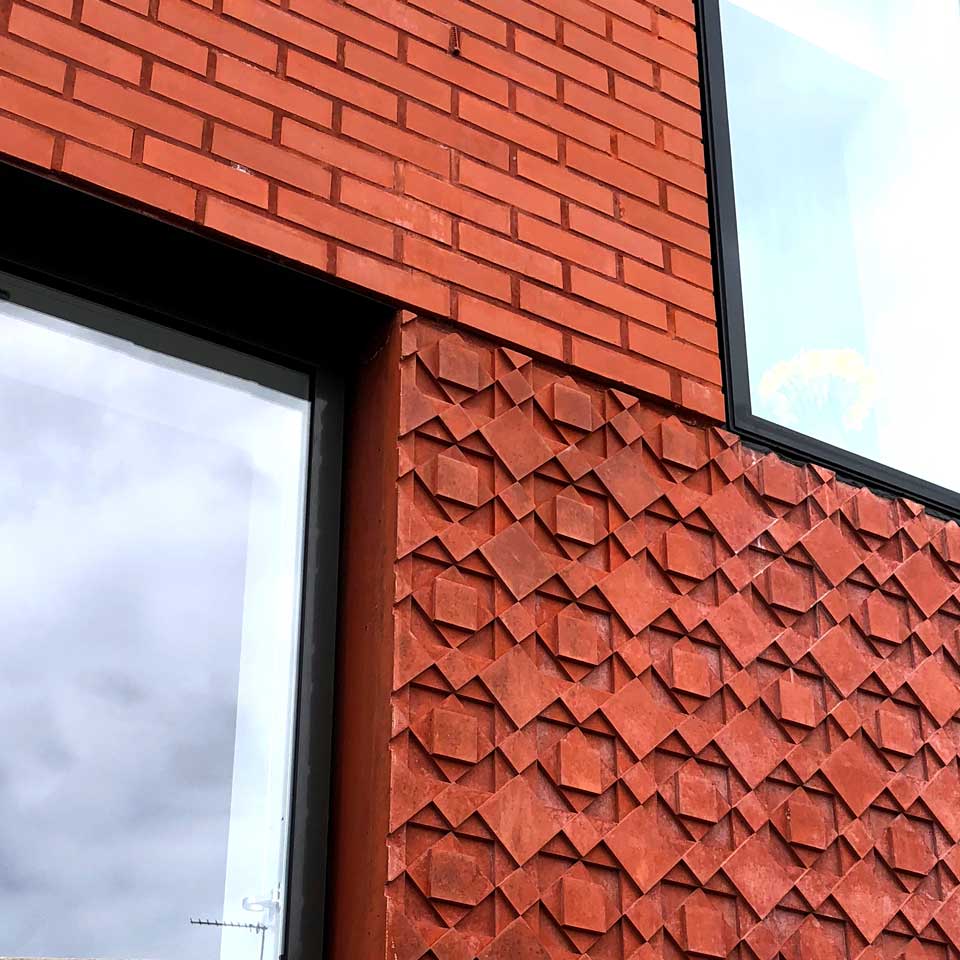 2018 RIBA Awards: Red House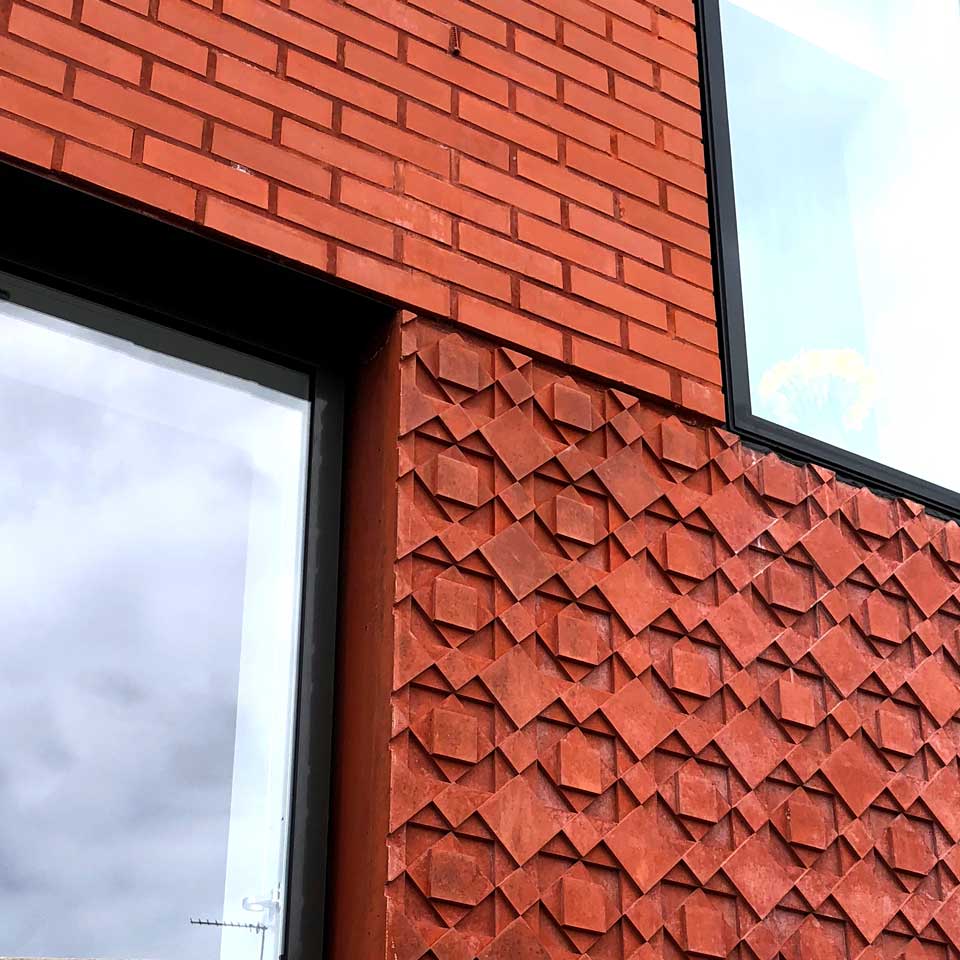 Yesterday we enjoyed meeting the RIBA judges and revisiting Red House. #everythingcrossed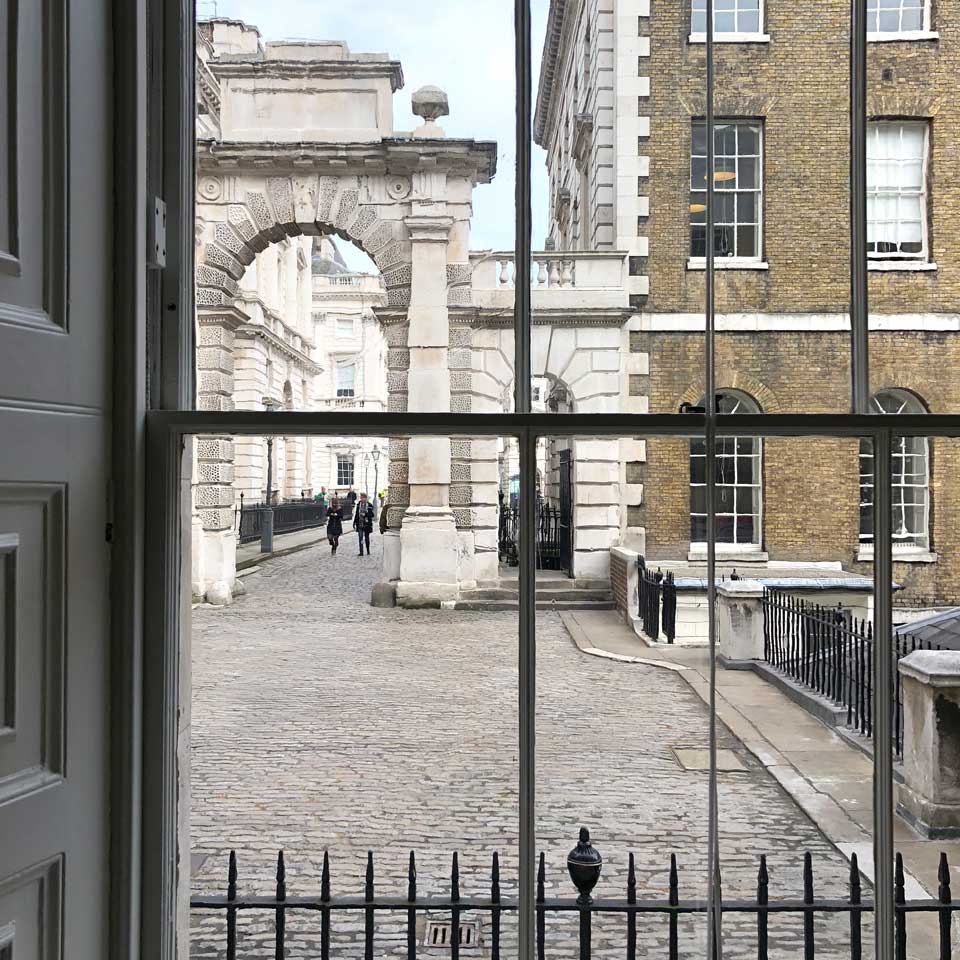 A room and the city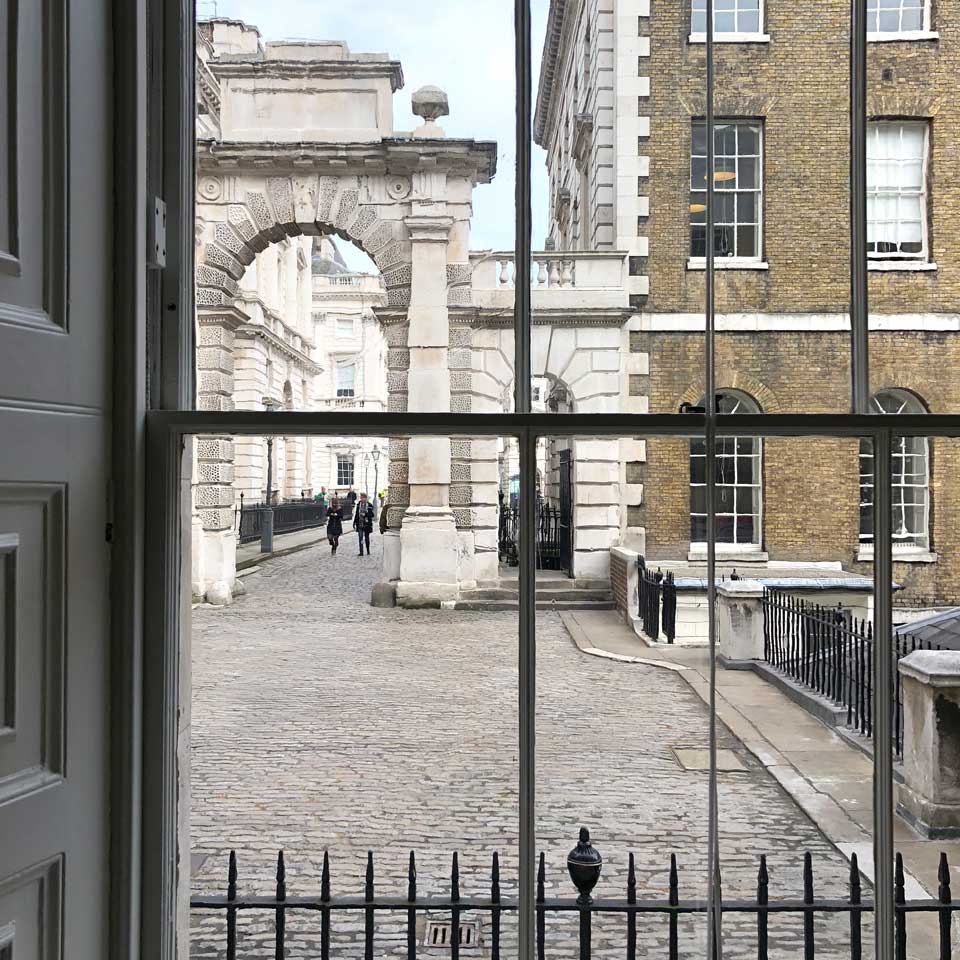 Meeting at Somerset House, London. In the West Wing of 1856 looking through to the original Sir William Chambers building and courtyard of 1776.